The exile on Hubin for Luke, Leia, and Han continues in Star Wars #58. So, who is falling for whom, and who can't wait to leave? Of course, someone does something rash.
This article discusses plot details for Star Wars #58.
Star Wars #58
 Writer: Kieron Gillen | Artist: Angel Unzueta | Colorist: Guru e-FX | Letterer: VC's Clayton Cowles | Cover: Jamal Campbell| Assistant Editor: Tom Groneman | Editor: Mark Paniccia
Han, Leia, and Luke still find themselves on Hubin with with clan Markona as Star Wars #58 begins. Star Wars #57 ended with Thane Markona and Luke fighting off thanrax attacking the village. The action reconvenes there. Once the thanrax are gone, the issue moves through Markona's daughter, Tula, describing their village's history to Luke, the big three arguing about leaving, and Leia revealing a plan to defeat Shu-Torun once and for all. Star Wars #58 is a middle issue of a story arc that establishes plot points for resolution in the closing issues of the story arc.
The Jedi History of the Markona
 Thane Markona noticed Luke's lightsaber and encouraged him to use it. Whether or not Markona believes Luke to be a Jedi is unclear. Regardless, Markona also trains Luke some in its use. As it turns out, Markona's mother was a Jedi. However, it is Thula that explains her grandmother's complicated past. Tula's grandmother's identity is left unsaid, but she married Tula's grandfather and left the order. Long story short, the clan (and mercenary group) eventually fell to Thane Markona, and after Tula's mother was killed, they did one last mission that netted them Hubin.

Leaving the Small Town
There is a real-world analogy to life on Hubin. It is the classic small town. The elders are content to spend their days there. However, the younger generation is restless and ready to leave. In addition, Luke has already been through this. He couldn't wait to leave Tatooine. Initially, he wanted to join the flight academy. Of course, life worked out different and he left with Obi-Wan Kenobi.
Life on Hubin isn't appealing to Luke anymore. For one, he is part of the Rebellion. He protests to Leia that they are wasting time when they should be fighting the Empire. He mentions a fear that Darth Vader might swoop down on them at any moment. Also, he is simply restless. It seems that a potential romance with Tula is making him uncomfortable. More than likely, he simply doesn't know what to do.
Unwilling to wait for Sana's return, Luke begins construction of a transmitter. Tula asks him not to turn it on. She fears that it's use will bring in the outside galaxy, and there will be consequences for Hubin. Despite her wishes, Luke orders Threepio and Artoo to activate the transmitter so they can leave. The rest of "The Escape" story arc will bear out the consequences of his actions.
More Time
While Luke spends time with Tula, Han and Leia find plenty of time for each other. Their inevitable relationship takes some small steps. They enjoy a nice quiet meal together until the thanrax attack interrupts it. Later, Han opens up a little about his history as a stormtrooper and the fact that there was a girl in his past. He is clearly referencing the events of Solo: A Star Wars Story even if he doesn't mention Qi'ra by name.
Although Luke is eager to leave, Leia is reluctant. Given her history this is odd. She is a key figure in the Rebellion. In addition, she never demonstrated any reluctance to continue the fight against the Empire in the past. So, what gives here? It isn't what the reader thinks. Leia spent her time on Hubin plotting. More specifically, she is plotting an attack on Shu-Torun.
This is an unexpected move for Leia. Her priority has always been fighting the Empire. Although Shu-Torun might support the Empire, Shu-Torun and the Empire aren't the same thing. The very early interpretation is that this is a revenge move by Leia. This is most likely a plot element left for resolution in the remainder of this story arc or another story arc. It seems likely Leia will have to confront her desire for revenge against Queen Trios and weigh it against what is right for the Rebellion at some point.

Concluding Thoughts on Star Wars #58
Star Wars #58 is a fitting middle issue for a story arc. On it is own, it doesn't really stand up that well. It is a classic bridge issue. Angel Unzueata contributes fantastic art once again. Some of his art seems similar to the work that Salvador Larroca was contributing to the title before him. Overall, Luke, Han, and Leia look great.
The tease on the final page of this issue for the cover of the next issue seems to confirm that Luke's decision to activate his transmitter will have consequences. Of all the events in this issue, Luke's decision to do so was the most disappointing. Both he and Leia seem to make decisions out of anger and desperation in this issue. One might argue they come by this naturally given that Anakin is their father. However, as a group, they seem to do better.
The highlights of the issue were Luke receiving training from Thane Markona, Han and Leia just talking, and Tula sharing the family history. These were great story building moments and developmental moments. The Star Wars title has done well in providing Luke with occasional training opportunities. Han and Leia rarely spend anytime together without resorting to banter in which Han looms over Leia with a finger in her face (or a thumb pointed back at himself). This was a nice break.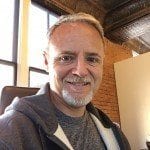 Dennis Keithly is a graduate of the University of Missouri, North Texas attorney, husband, father of two, and co-host of Starships, Sabers, and Scoundrels. In addition to Star Wars, Dennis is a fan of science fiction, fantasy, and super heroes in general. When not engaged in fictional universes, Dennis is reading a good book or watching the NHL, football, or studying the NFL draft.