Luke, Leia, and Han find themselves stranded on a backwater world in Star Wars #57. Are the natives friends or foes?
This article discusses plot details for Star Wars #57.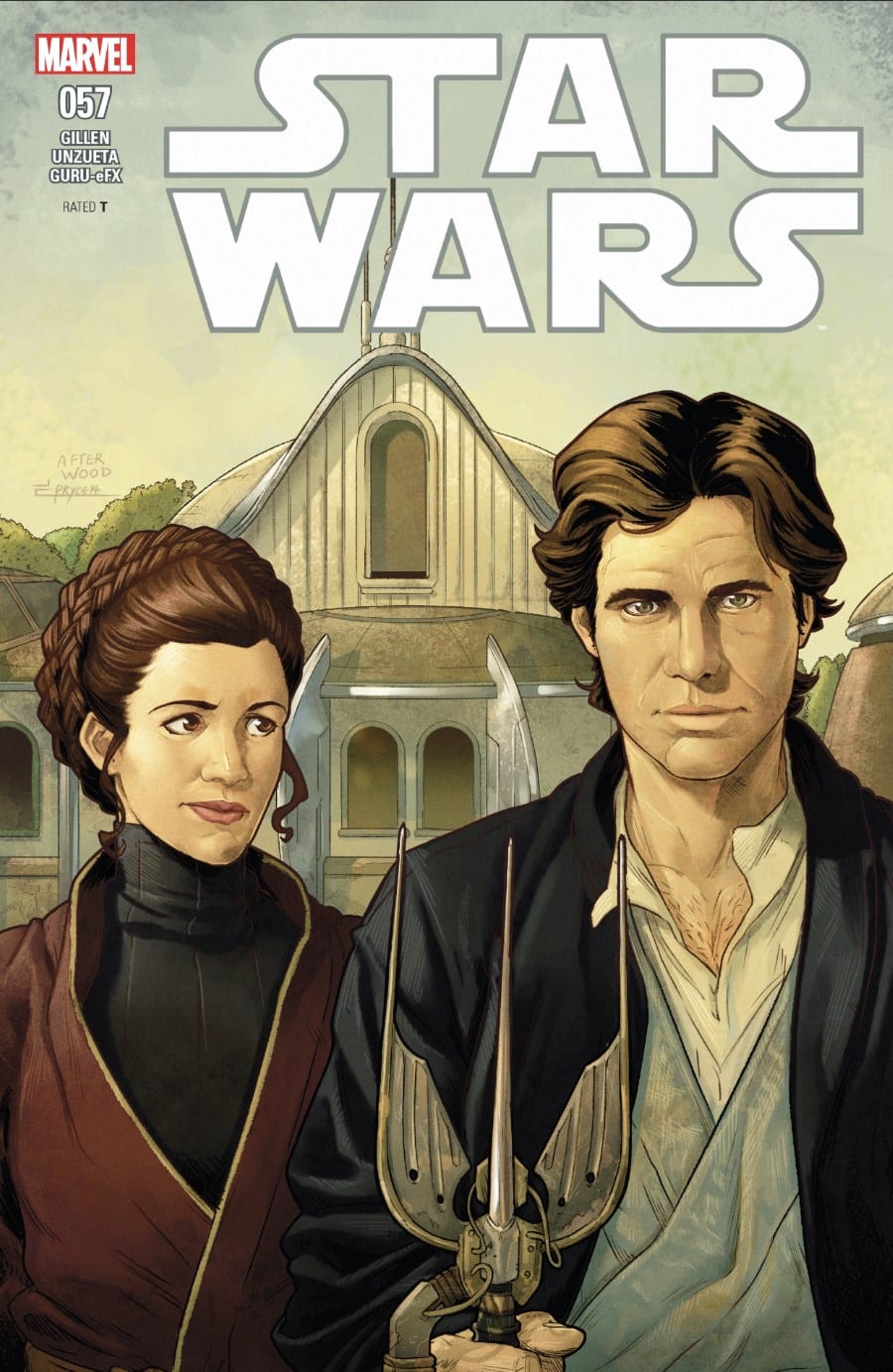 Star Wars #57
 Writer: Kieron Gillen | Artist: Angel Unzueata | Colorist: Guru e-FX | Letterer: VC's Clayton Cowles | Cover: Jamal Campbell| Assistant Editor: Tom Groneman | Editor: Mark Paniccia
After Star Wars #56, Luke, Leia, and Han found themselves stranded on the hidden moon of Hubin. After avoiding a Thanrax pack, the trio, plus Artoo and Threepio, find themselves the guests of their savior, Thane Markona. The Thane's estate is picturesque among the wilds of Hubin. Although Markona seems friendly enough, Luke suspects Markona is up to something. Star Wars #57 establishes plenty of intrigue as the second issue of "The Escape" story arc.
A Forced Vacation
Luke, Leia, and Han need to get off Hubin. They only intended to hide on the moon long enough to evade Imperial detection. However, Markona and his daughter, Tula, explain that their moon is remote. There is no transportation off the moon. They welcome a trading vessel every six months. Other than that, they are isolated. Therefore, the big three, plus the droids, find themselves as long term guests on the moon at least until Sana can locate them. Luke strongly suspects there is more going on here though.

The Rural Life
Star Wars is not without its depictions of a rural lifestyle. Tatooine, for instance, was the first planet audiences ever saw in the Star Wars saga. In fact, the first residence featured was the Lars homestead and moisture farm. Luke comes from a rural background. Mos Eisley was a spaceport, but it hardly compared to places like Coruscant.
So, it is still a little surprising that the community on Hubin seems new. Perhaps it is the more agrarian nature of the village. Hubin is far more lush than Tatooine. Plus, the wildlife is far different than the dewbacks and womprats of the desert planet.
The community on Hubin organizes and prospers through cooperation. When Han strays into the local cantina, he can't buy a drink. Everything is available in exchange for work. Therefore, Han finds some work.
That Awkward Moment
If there is one panel from Star Wars #57 that captured the internet by storm, it was Han with his shirt off. Han wanted a drink, so he found some wood that needed chopping. Of course, that is sweaty work, so he took his shirt off. Not long after, Leia comes looking for him and finds him this way.
To say Han is in good shape is an understatement. The "scruffy one," as Leia refers to him, has well defined pectoral muscles and abs. Leia is more than a little surprised and flustered. Perhaps the intent of this scene is the establishment of tension between Leia and Han. Although Leia is blushing, Han is apparently oblivious. This seems a little odd. After all, Han is the most self-confident, and sometimes arrogant, scoundrel in the galaxy.

A Matter of Trust
One of the themes and plot lines that runs through Star Wars #57 is trust. Simply put: Luke doesn't trust Thane Markona. The reason for this is that Markona offers precious little explanation as to his existence. Although Markona explains he fought in the Clone Wars, he won't say for which side. It isn't also entirely clear how loyal to the Empire he is. Markona admits he pays the Empire a tithe. However, he won't elaborate on what earned him his retirement and control of Hubin.
Regardless, Markona runs a tight knit community. As mentioned earlier, everyone works for the collective good. This issue concludes with Markona rushing to the aid of elderly community members under attack from the Thanrax. Markona also seems something of a sportsman. Instead of drawing blasters on the Thanrax, he elects to wield some sort of melee weapon against them as the issue concludes. Markona and his clan seem similar to the depiction of Mandalorians from the old Star Wars Expanded Universe.
Final Thoughts on Star Wars #57
Star Wars #57 does well in establishing intrigue. Kieron Gillen created interesting characters in Markona, Tula, and their community. Despite Luke's best efforts to get to the bottom of things, Markona only provides scant details as to his past. Therefore, the reader is not entirely frustrated by his evasiveness. To the contrary, just enough intrigue arises from the narrative to keep the reader going. Still, one can't help but hope that Markona would have been a little more straight forward or that Luke would have pressed a little harder for answers.
"The Escape" can go several ways after Star Wars #57. Perhaps Markona will delay Luke, Leia, and Han long enough for the Empire to arrive. Alternatively, Markona might be forced to abandon his utopian lifestyle to protect his visitors. Whatever the direction, this story seems like it is headed towards a tough moral decision.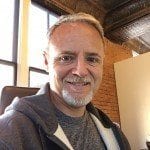 Dennis Keithly is a graduate of the University of Missouri, North Texas attorney, husband, father of two, and co-host of Starships, Sabers, and Scoundrels. In addition to Star Wars, Dennis is a fan of science fiction, fantasy, and super heroes in general. When not engaged in fictional universes, Dennis is reading a good book or watching the NHL, football, or studying the NFL draft.