Hello, what have we here? Its' the man, the myth, the legend…Lando Calrissian!
He is without a doubt the smoothest smuggler in the galaxy far, far away. Cut from the same cloth as Han Solo but not as rough around the edges, Lando Calrissian embodies the quintessential con-artist and ladies-man. From his first appearance on-screen in 1980's The Empire Strikes Back Lando has ensnared the hearts and minds of fans and has been a beloved and integral part of the saga ever since.
Beautifully written. Fantastically dressed. And with a timeless quality that is in large part due to the charisma of the actor who has been inseparable from the fictional Star Wars character; Billy Dee Williams. This man is a genuine treasure in the Star Wars community and has held on to his ownership of the character he helped to shape all those years ago.
Now with another accomplished and equally charismatic actor donning the cape in the upcoming Solo: A Star Wars Story, Donald Glover, let's dive into what has made Lando Calrissian the beloved smuggler and gambler that endures after all these years.
It's Just Me, Billy Dee
Billy Dee Williams was born in 1937 and was already 43 years old when he joined the cast of Star Wars for The Empire Strikes Back. By then he was already an accomplished star in Hollywood with both film and television credits as well as his very own Jazz LP entitled Let's Misbehave from 1961. He had made an impression with director George Lucas back in 1976 when he auditioned for the role of Han Solo in Star Wars and Lucas would remember him, bringing him on for both of its sequels.
Lando Calrissian is introduced as a old friend of Han Solo from his less reputable days and quickly some important pieces of their shared past are eluded to. Some unfortunate (at least it was for Lando) gambling that resulted in Han winning the Millennium Falcon and an incident that led to their possible estrangement. Even Chewbacca mentioned it before they landed on Bespin but Han reassured Chewie that he was sure he'd forgotten all about that by now.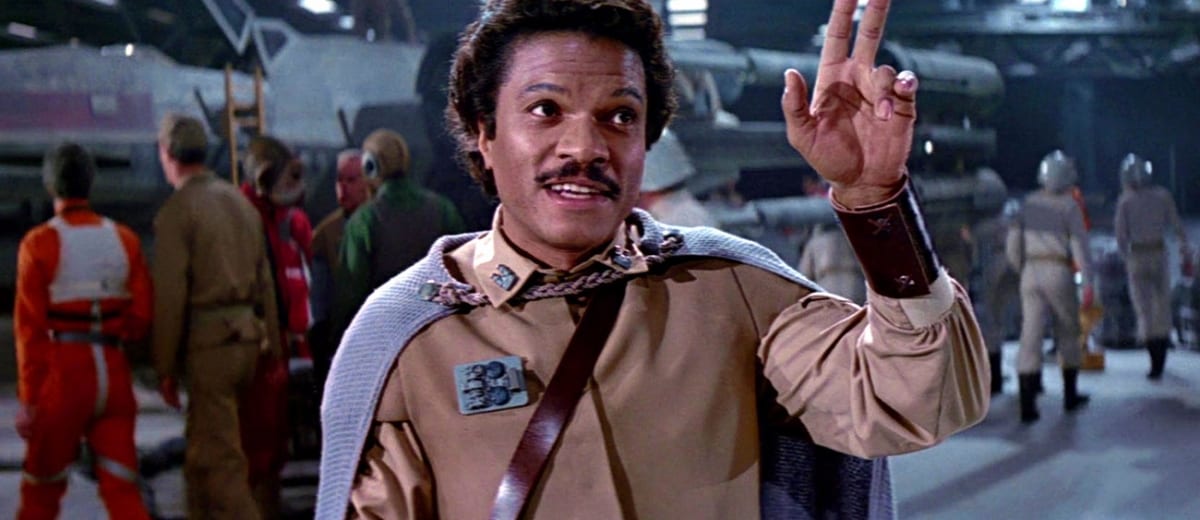 There was just something in that swagger as Billy Dee's Lando strolled down the windy platform of Cloud City towards the Millennium Falcon. A confidence that has a way of enthralling everyone who witnesses him. His portrayal of the smooth-talking administrator of the facility is a genuine one as the real life Billy Dee Williams carries all the same traits as the role he is playing. Debonair, well-dressed and just oozing a sophisticated sexiness that is powerful without being sleazy. But beneath his suaveness and shaded past lays a hidden heart of gold and a loyalty to his friend. What at first may have seemed like a betrayal was really just desperation. He was caught between a rock and a hard place and left with no choice. His acting conveys almost immediately that it is not out of revenge or deceit that leads him to assist the Empire. You can see the struggle within.
Lando's dedication carried over into Return of the Jedi and beyond and is equally matched by Williams own love for his character. Billy would return over the years to lend Lando his signature voice for several Star Wars projects.  From several Star Wars video games including the most recent Star Wars Battlefront II to appearances in Robot Chicken and The Lego Movie. Expanding on the canon of his character were two episodes of the recently concluded Disney XD series Star Wars Rebels; Idiot's Array and The Siege of Lothal.
Rebels would briefly explore his days as the smuggler and budding entrepreneur he would be known for years later but aside from that he is conspicuously absent in the sequel trilogy so far. Williams has expressed his willingness to return to the role, all that is missing is a part to play in the story. There was quite a bit going on in The Force Awakens and The Last Jedi and it may have just not been the right time. With one episode left in this new trilogy there is more than enough room for him, adding some charm and light-heartedness to the final installment.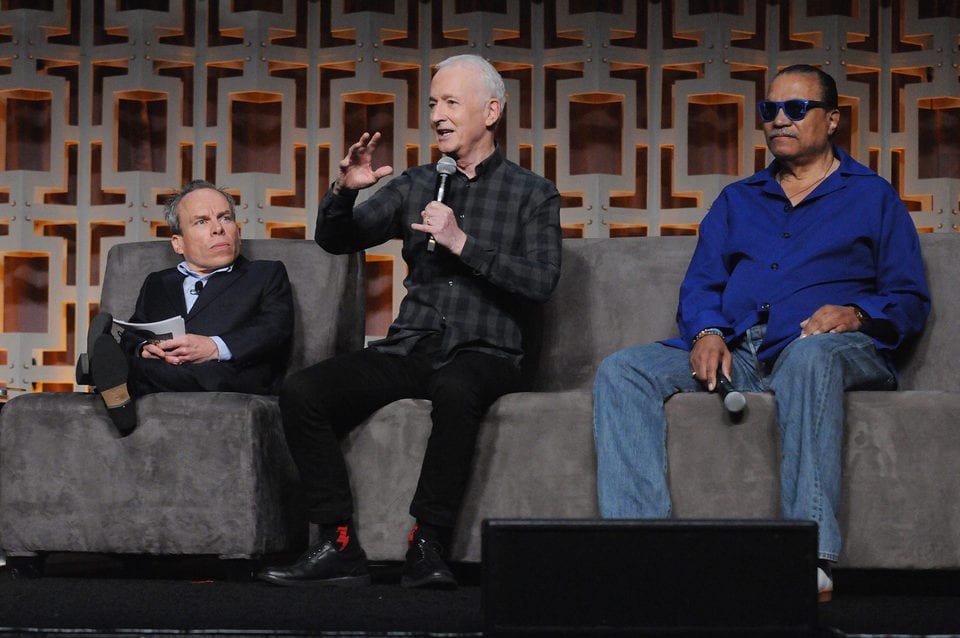 Everything You've Heard About Him Is True
Although Billy Dee's Lando Calrissian hasn't popped up on-screen yet that doesn't mean the character is not getting any love at all. In fact Lando is taking center stage right next to Alden Ehrenreich's Han Solo in the Star Wars spin-off Solo: A Star Wars Story. In Solo, the main focus will be the origin of the scruffy looking nerf-herder met in Star Wars: A New Hope but alongside that are his first interactions with his future Wookiee co-pilot Chewbacca and the one-and-only Lando.
This time played by the actor/comedian/musician/director/producer Donald Glover.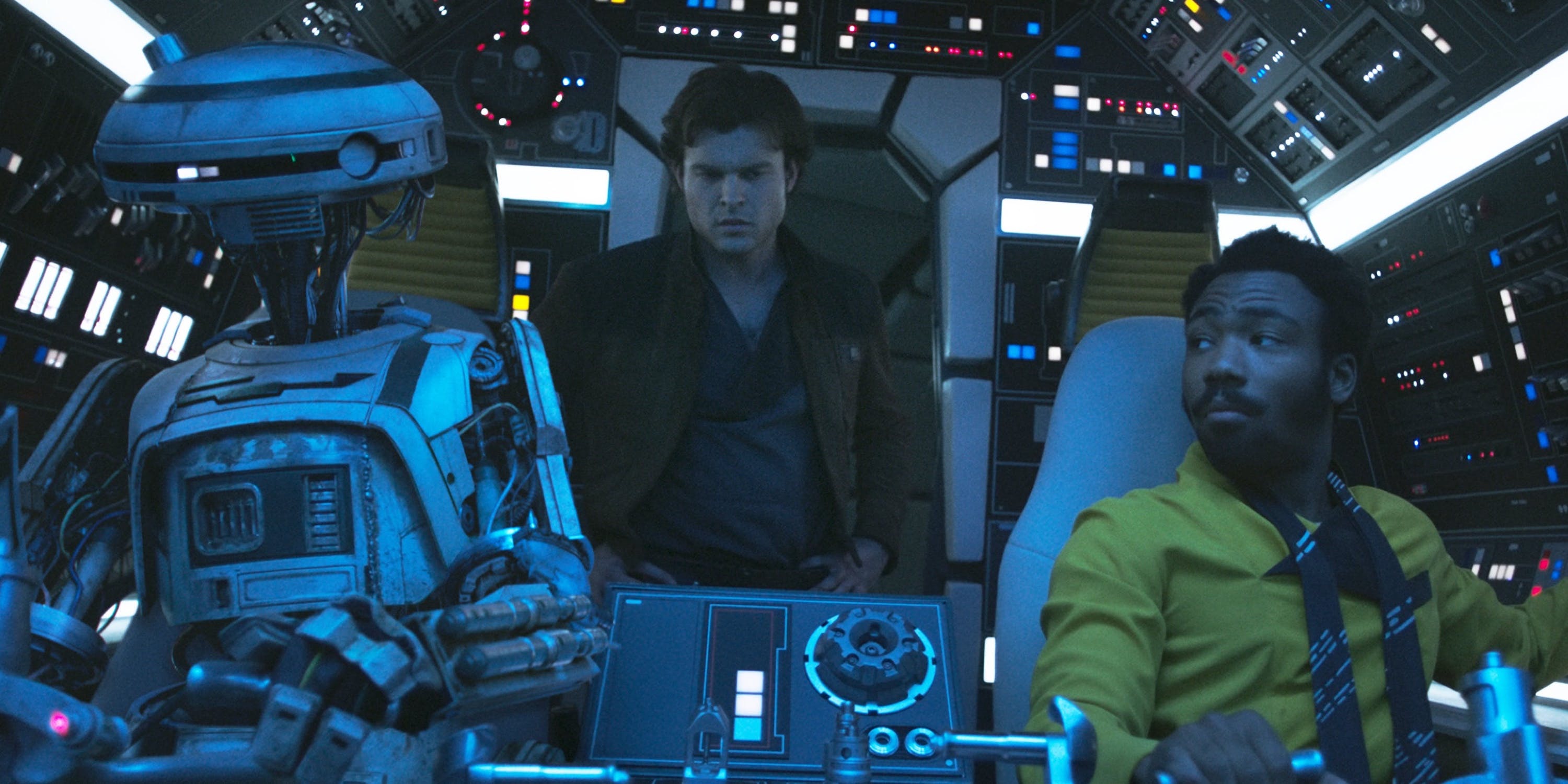 Just like Billy Dee Williams, Donald is already extremely accomplished with a list far too long to roll out here. He is known for playing Troy on the hit NBC comedy Community and for his appearances in films such as The Martian, Spider-Man: Homecoming and as the voice of Simba in 2019's live-action The Lion King from Disney. He has his own comedy show, Atlanta, that he wrote and produced which airs on FX and if that isn't enough he has several albums out under his hip-hop moniker Childish Gambino.
From the multiple trailers and tv-spots that have released so far Glover's style seems to be very close to Williams. Not a copy or an impression but a faithful interpretation of Calrissian in his days before heading up his Tibanna gas mining operation in that city in the clouds. Young, dashing and not afraid to get a little dirty and look good doing it. It's a role that he seemed destined to play much as Billy Dee before him. In fact he was pegged as the perfect actor for the role long before the spin-off was even theorized. A young Lando needs to be cocksure, with just the right amounts of conceited arrogance and heartwarming charm; traits that Donald Glover has in spades.
Uncle Lando
Although explored in great detail in the previous canon now known as Legends, with over 30 years worth of content, the official canon has only a handful of Lando-centric stories. There was the aforementioned episodes of Star Wars Rebels, a four issue mini-series by Marvel Comics and brief appearences in Star Wars Battlefront II and Chuck Wendig's novel Aftermath: Empire's End. The latter two gave brief glimpses into what Lando was up to in the years following the Battle of Endor but outside of that little was known as to the reformed smugglers galactic whereabouts.
Until…
On April 17th of this year Daniel Jose Older's novel Last Shot hit bookstores as a tie-in to Solo: A Star Wars Story and covers two important time frames. The first takes place before the events of Solo and the other is post Return of the Jedi. Both give further insight into Lando and his adventures before and after the films. In the flashback sequences Lando and his droid companion L3-37, also from the upcoming film, hunt down a valuable transmitter to claim a handsome reward. Years later Lando will again face the criminal Fyzen Gor from this past adventure and desperately enlists Han Solo to help avert a major disaster.
Finally Lando is getting some more much deserved attention. No, he's not part of the "Big Three" and no, he wasn't in all three original movies like Chewie, but Lando Calrissian is one of the most endearing Star Wars characters there is and the more inclusion into future projects the better.
Now c'mon J.J 'ol buddy don't let me down!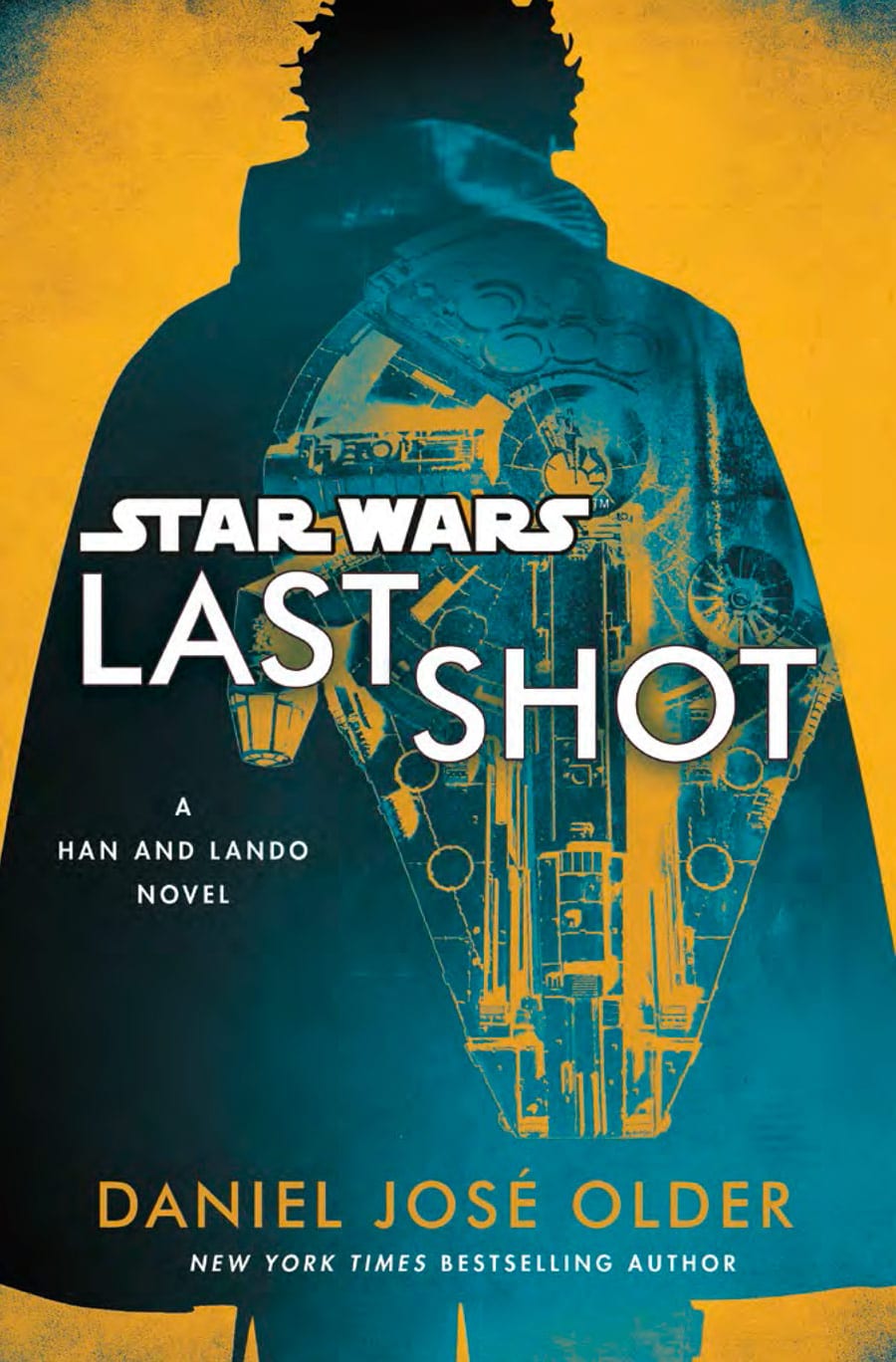 Mike Harris hails from the suburbs of Chicago and has been a fan for most of his life. Working as an industrial radiographer and raising a family with his wife take up most of his time, but there's always room for Star Wars books and podcasts! Just looking to give back to Star Wars and the fan community, it's been a source of fun and learning for him for so long.