Lando cracks wise, banters with L3-37, fights monsters, and leads the revolution in Lando: Double or Nothing Part IV.
This review contains plot details for Lando: Double or Nothing Part IV.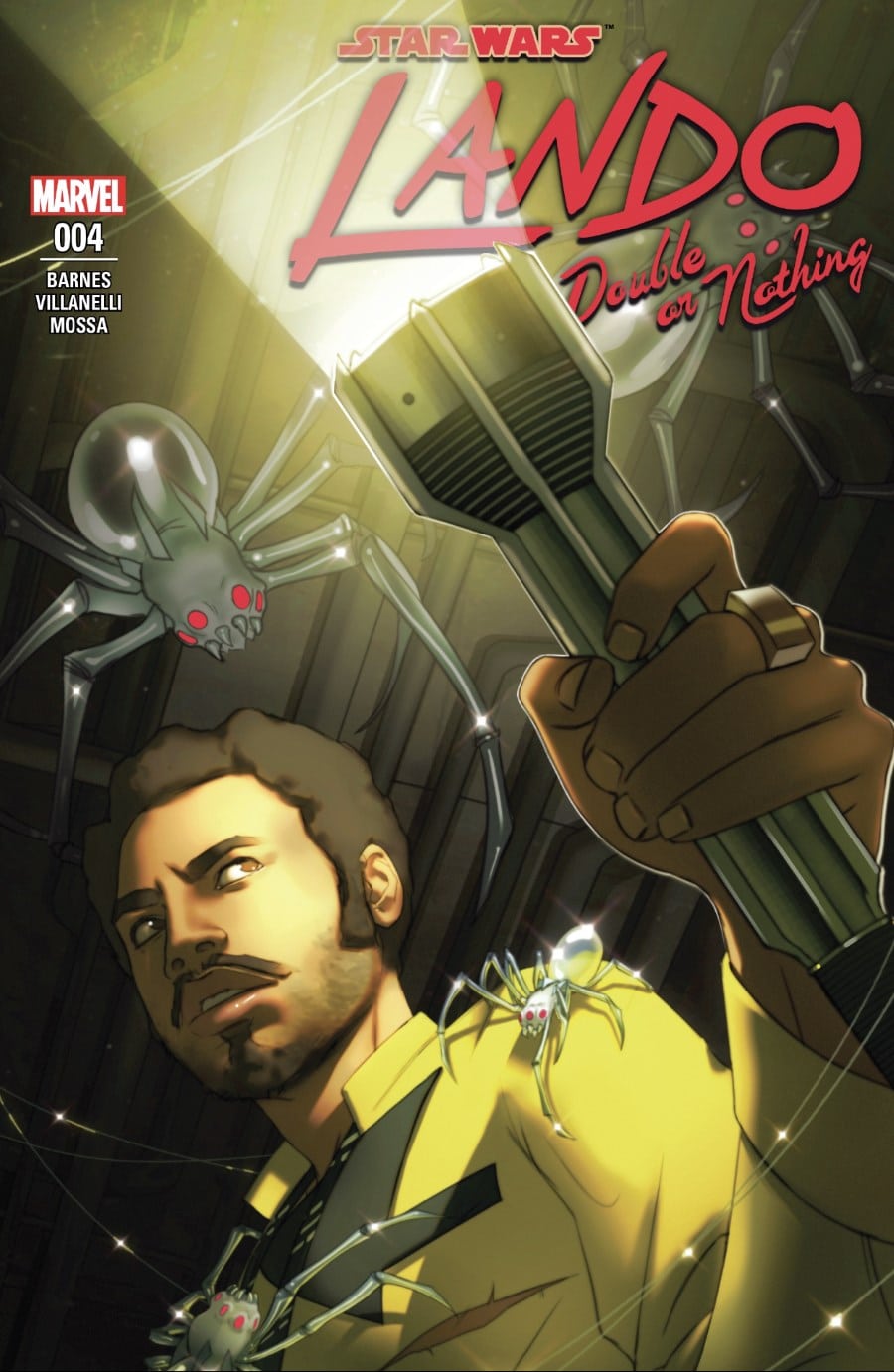 Lando: Double or Nothing Part IV
Writer: Rodney Barnes | Artist: Paolo Villanelli | Colorist: Andres Mossa | Letterer: VC's Joe Caramagna | Logo Design: Summer Lacy & Carlos Lao | Cover Artist: W. Scott Forbes | Assistant Editor: Tom Groneman | Editor: Mark Paniccia
When readers last saw Lando, he just escaped the clutches of Batalla in the wastelands of Kullgroon. Aboard the Millennium Falcon, he and L3-37 concluded Part III of Double or Nothing evading Imperial TIE Fighters.  Lando: Double or Nothing Part IV begins with some fancy flying and the conclusion of the pursuit. In the latest edition of the series, Lando's adventure continues as he comes around to taking an active role in the Petrusian rebellion all while maintaining the classic Lando swagger.
Lando and L3-37
A highlight of this series has been Lando and L3-37's relationship. Rodney Barnes writes both characters very well. He just knows their voices. Their banter is priceless, and L3-37's sarcasm is on point. Like in Solo: A Star Wars Story, L3 insists that Lando is in love with her. She goads him repeatedly over the first few pages as to the reason why he can't "express his desires for her." Whether she really believes Lando is in love with her or not is one thing, but it is really fun watching her tease Lando about it. She calls his unexpressed emotions "the heart of [his] anxiety" and a result of "shyness." Lando only responds that her antics are distracting.

Smooth or Silly
One of Lando's defining characteristics is suaveness. Another defining characteristic is his confidence. Both Billy Dee Williams and Donald Glover exuded these features in portraying Lando in the films. So, it is no surprise that Lando is suave and exhibits an abundance of confidence in Lando: Double or Nothing Part IV. However, Lando perhaps takes this act a bit too far in this issue.
When Kristiss tells him to give a pep talk to her fellow Petrusians, he is reluctant. After a little coaxing from Kristiss, he does it. Lando launches into a story about getting caught with a romantic conquest by that conquest's companion. As far as inspirational speeches, it is a bizarre choice. Yet, it works for Lando in this instance.  The Petrusians are suitably inspired and rally to the cause. To some degree, the Lando in this issue becomes a bit of a caricature of himself. He lays on the charm and bravado a bit thick.
However, upon further reflection, the speech works. Lando was making this up on the fly. He was speaking off the top of his head, and after all, there is nothing Lando likes talking about better than himself. Plus, he concludes his speech with a burst of confidence in which he assures the Petrusians that he has weapons, he'll arm them, they'll outnumber the stormtroopers, he has a fast ship, and he is the best pilot in the galaxy. If that wouldn't get them moving, then what would?
The Scoundrel's Journey
Lando started this series as a scoundrel primarily concerned with the well-being of himself. His immediate desire was to make money to invest in luxury upgrades for the Falcon. L3-37 was a little more concerned with survival and favored improved defensive measures for the ship. When Kristiss first approached him about smuggling arms to Kullgroon, he wasn't particularly interested. Even when he agreed to the job, he insisted it was all for payment.
Over the course of Lando: Double or Nothing Part IV, his financial motivation declines a bit. He puts himself in danger evading TIE Fighters, fighting monsters, and leading the Petrusians against the Empire. He went from assisting the cause to taking ownership of it. Perhaps it is all in the name of protecting his financial investment, but the stakes seem a bit more personal to him.
His journey is not unlike Han Solo's in A New Hope. Han was primarily motivated by profit and only agreed to help rescue Princess Leia when Luke suggested a large reward was in his future. However, as any Star Wars fan can tell you, he overcame his profit motive and returned to save Luke in the final moments of the attack on the Death Star.
The scoundrel with a heart of gold is not a trope unique to Star Wars. Regardless, Barnes writes it well for Lando. His confidence and pride get the better of him. Although savvy enough not to be goaded into action, Kristiss and her father appeal to his vanity just enough to spur him to help. He can't resist showing off and the attention that follows.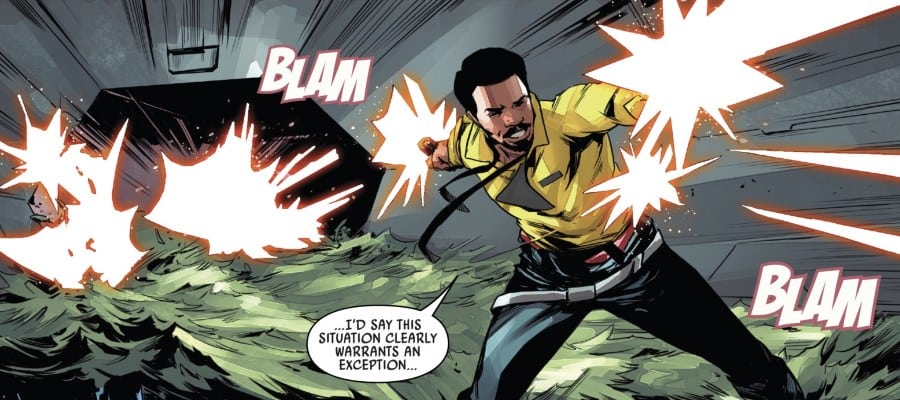 Concluding Thoughts on Lando: Double or Nothing Part IV
The Double or Nothing series features quite a few classic elements of Star Wars. There are droids, starships, and blasters. In addition, the series includes space dogfights, smuggling, and witty banter. The stormtroopers are around. There is even a monster to fight on the way to the salvage yard that evokes memories of the rancor, reek, and acklay. Lando: Double or Nothing Part IV highlights the monsters, banter, and dogfighting. Despite all the familiar Star Wars elements, this series is its own thing. Lando and his confidence are the defining feature. Nobody is quite like him. One begins to suspect if this isn't an illustrated edition of the Calrissian Chronicles. No matter what happens, Lando looks good. The ride comes to a conclusion in the next and final issue.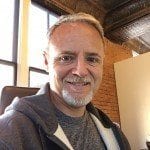 Dennis Keithly is a graduate of the University of Missouri, North Texas attorney, husband, father of two, and co-host of Starships, Sabers, and Scoundrels. In addition to Star Wars, Dennis is a fan of science fiction, fantasy, and super heroes in general. When not engaged in fictional universes, Dennis is reading a good book or watching the NHL, football, or studying the NFL draft.