Lando puts his scoundrel tricks to the rest in Lando: Double or Nothing Part III.
This review contains plot details for Lando: Double or Nothing Part III.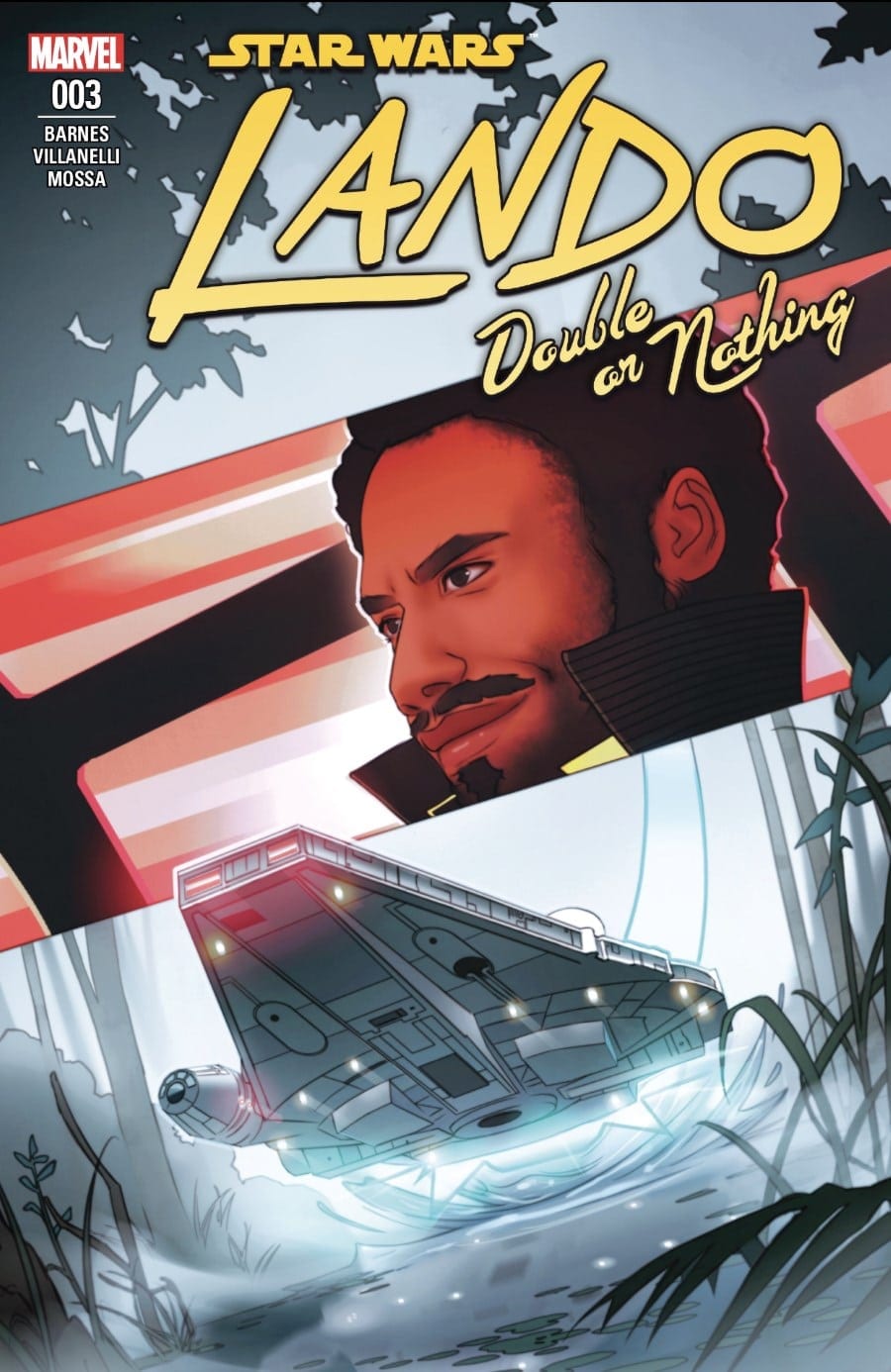 Lando: Double or Nothing Part III
Writer: Rodney Barnes | Artist: Paolo Villanelli | Colorist: Andres Mossa | Letterer: VC's Joe Caramagna | Logo Design: Summer Lacy & Carlos Lao | Cover Artist: W. Scott Forbes | Assistant Editors: Tom Groneman | Editor: Mark Paniccia
There is a reason smugglers and scoundrels demand payment up front. Lando: Double or Nothing Part II demonstrated why. After agreeing to assist Kristiss, a Petrussian woman, ship weapons to her people on Kullgroon, Lando learned they were actually smuggling weapons into an Imperial controlled world. After arriving on planet, Lando, L3-37, and Kristiss set down in the badlands and split up trying to find a way into the Imperial facility. However, each of them is captured in turn. In Lando: Double or Nothing Part III, the plans change after contact with the enemy.
Smugglers Only Have Clients and Enemies
Lando finds himself in the clutches of Batalla. Evidently, the little blue alien and Lando crossed paths before. It seems Lando got the better of Batalla then, and now Batalla is looking for some payback. Therefore, he sets up Lando to fight some old enemies in an arena (a popular theme in Star Wars comics, see Star Wars #11 for example).
Lando attempted to conceal his plans by telling Batalla that he was visiting a friend on Kulgroon. It was an obvious ruse, but it provoked a visceral reaction. In response, Batalla snapped back, "Smugglers have only clients, no friends. But you do have enemies." This theme resurfaces throughout the book. L3-37 later reminds him that she is his only friend. Even later, L3-37 states they are on their way to retrieve their partner, meaning Kristiss, and Lando admonishes her that Kristiss is a "client."
Perhaps it is the necessity of the business. Smuggling is a rough life and very cutthroat. Han Solo wasn't big on friends other than Chewbacca for instance. He overcame his own instincts in A New Hope, and flew to Luke's rescue, but it wasn't an easy decision. Every smuggler has a reason for keeping friends at bay and in a small circle.

Droid Rights
When L3-37 is around, droid equality is certain to be a topic. Lando: Double or Nothing Part III is no exception. Lando makes a temporary getaway and swipes a droid's communicator off in the process. He literally rips it right out of the droid. His conscience isn't really bothered, and he justifies his action because the droid is in a droid repair facility.
L3-37 isn't having any of this. She admonished Lando for harming an innocent in the name of his own survival. It is a scoundrel mentality. L3-37 also lectures Lando on the rights of droids. She claims they are capable of independent thoughts and feelings. Furthermore, if Lando doesn't change his ways, she may have to terminate their relationship. Beyond that, she lays on the sass when referring to Lando as her "master."
Imperial Occupation
After being processed, Kristiss finds her father in the Imperial facility. Although they have the weapons on Kullgroon, their fellow prisoners are not keen on rebelling. They would prefer service to the Empire to dying in a Rebellion. Kristiss is incredulous, but her father is resigned. He explains to Kristiss that they are conditioned to think this way. It will take more time to win them over.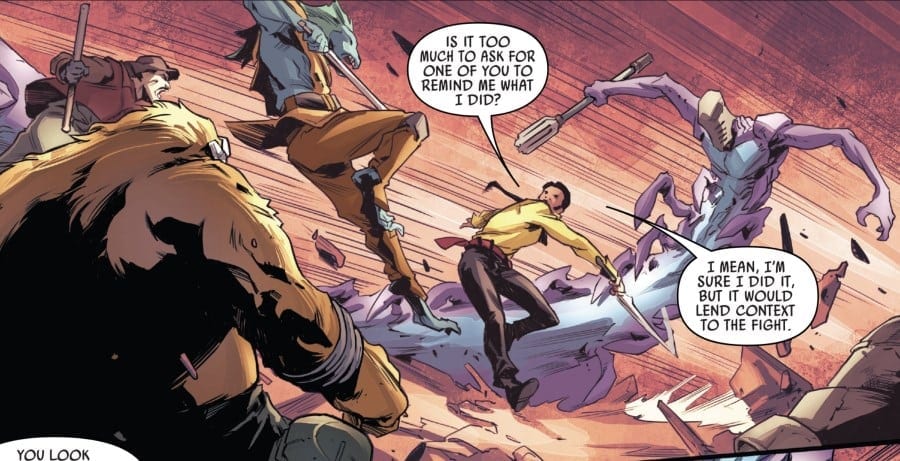 Concluding Thoughts on Lando: Double or Nothing Part III
Lando: Double or Nothing Part III is another great issue in this series. Rodney Barnes has a handle on writing Lando and L3-37. Lando always has his swagger and his cool. In fact, he plays it so cool even when he is under duress in this issue that it stresses how dire things were in The Empire Strikes Back after Darth Vader arrived and took over Cloud City. Lando's reactions there lacked much of his swagger demonstrated here.
Lando: Double or Nothing Part III also does a great job with its themes. Droids have thoughts and feelings, but they aren't usually respected as individuals with rights. Smugglers, no matter how much charisma they have, are loners to some degree with profit motives that compete with their conscience at times. Plus, Imperial occupation is overwhelming and overbearing.
This issue continues an excellent Star Wars story. Lando was incredible in the arena against members of the Zakku Rain. His banter is first rate. His escape on the Millennium Falcon with L3-37 fits right in with any Star Wars story. This is a series that shouldn't be missed.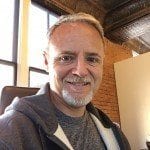 Dennis Keithly is a graduate of the University of Missouri, North Texas attorney, husband, father of two, and co-host of Starships, Sabers, and Scoundrels. In addition to Star Wars, Dennis is a fan of science fiction, fantasy, and super heroes in general. When not engaged in fictional universes, Dennis is reading a good book or watching the NHL, football, or studying the NFL draft.