Move over, New York and San Diego: Boston is a rising epicenter of pop-culture fandom, and Fan Expo Boston 2018 proved to be one of the best conventions in the country that any fan could attend.
More celebrities, more artists, more vendors, more space, more food, more fun–Fan Expo Boston 2018 realized the dreams of New England geeks in having a massive, professional and exciting event that brought communities together to celebrate the pop culture they love. The RetroZap team roamed the floor to capture the best and brightest that Fan Expo Boston 2018 could offer; scroll through the pictures below to join us on this adventure!
501st New England Garrison @ Fan Expo Boston 2018
As always, the New Eng;and Garrison of the 501st put on a convention within a convention, with displays and booths showcasing amazing skill in everything from costuming, prop making, droid building and more. They are always a welcome sight at any convention. Be on the lookout for Bill from Dorklair in the pictures below as he has a standoff of his own with a well-known Rodian.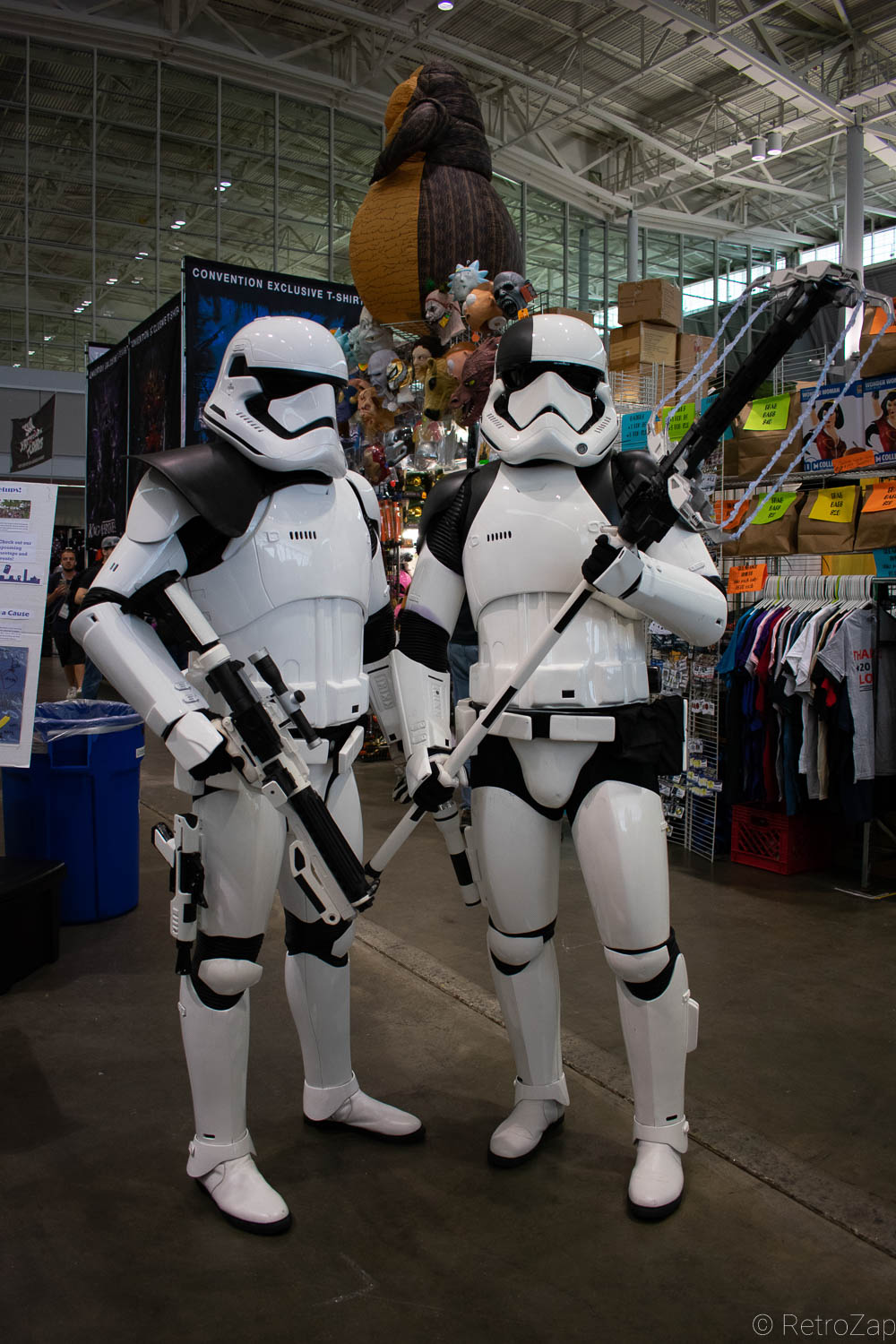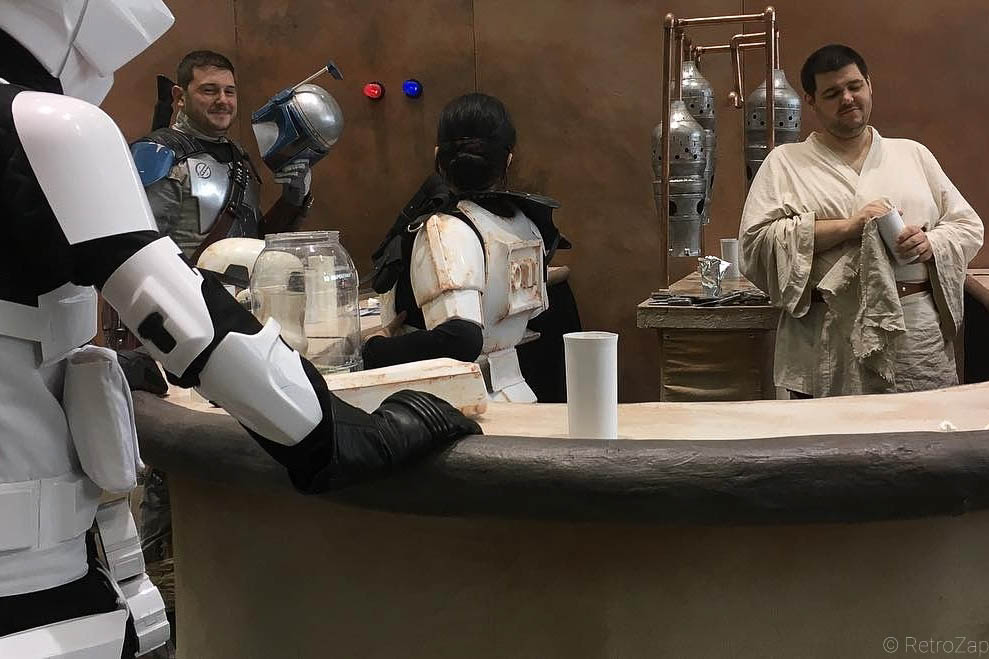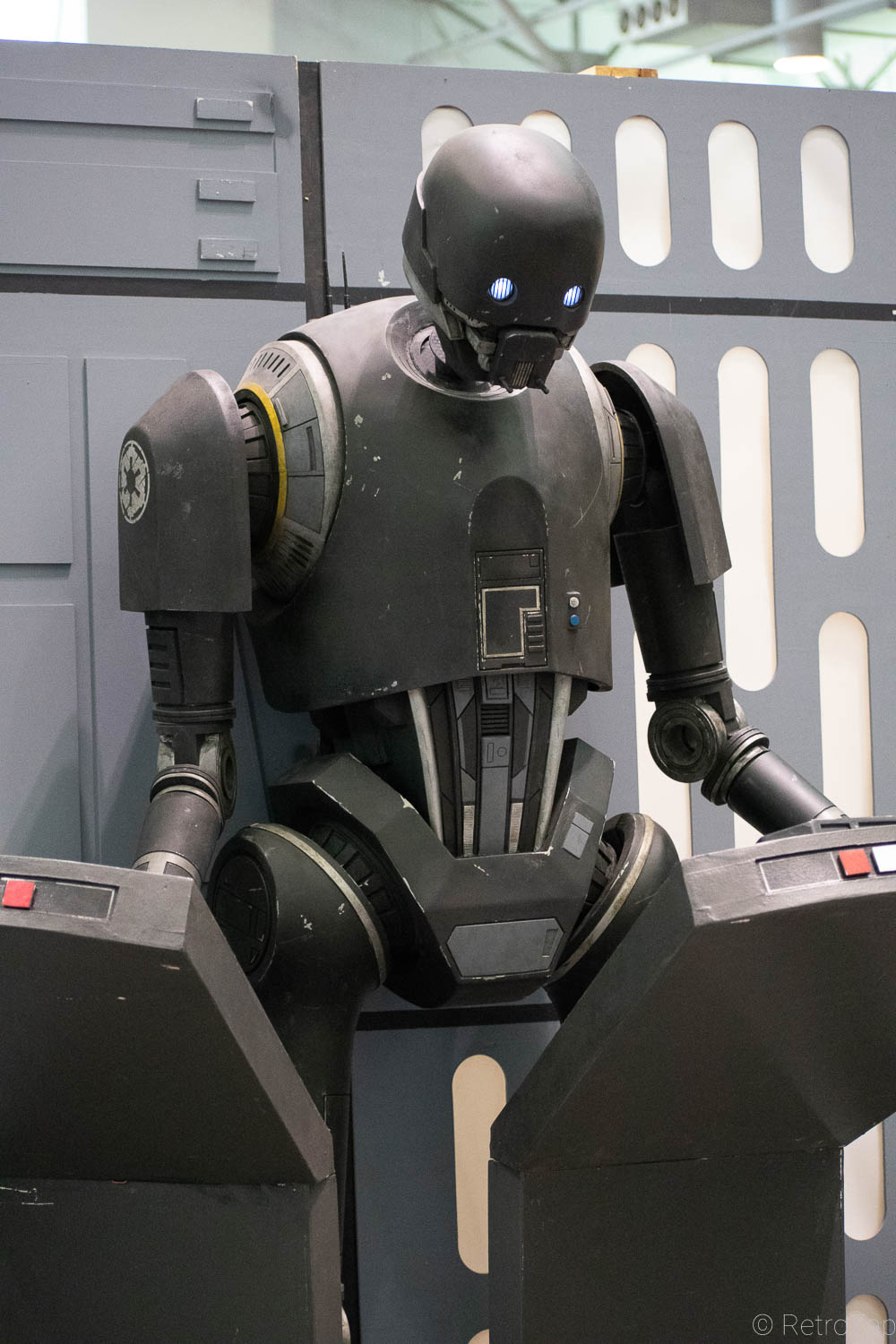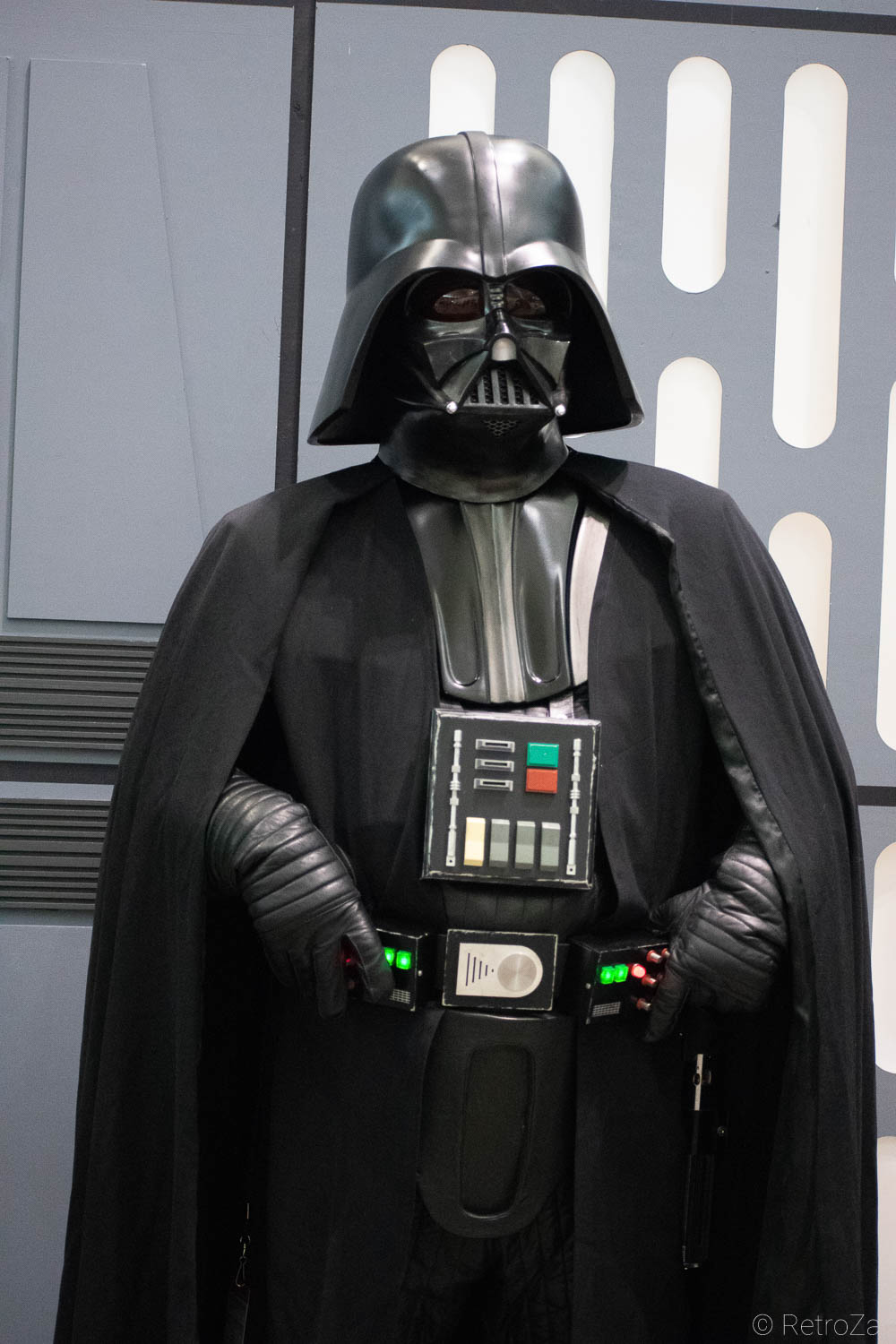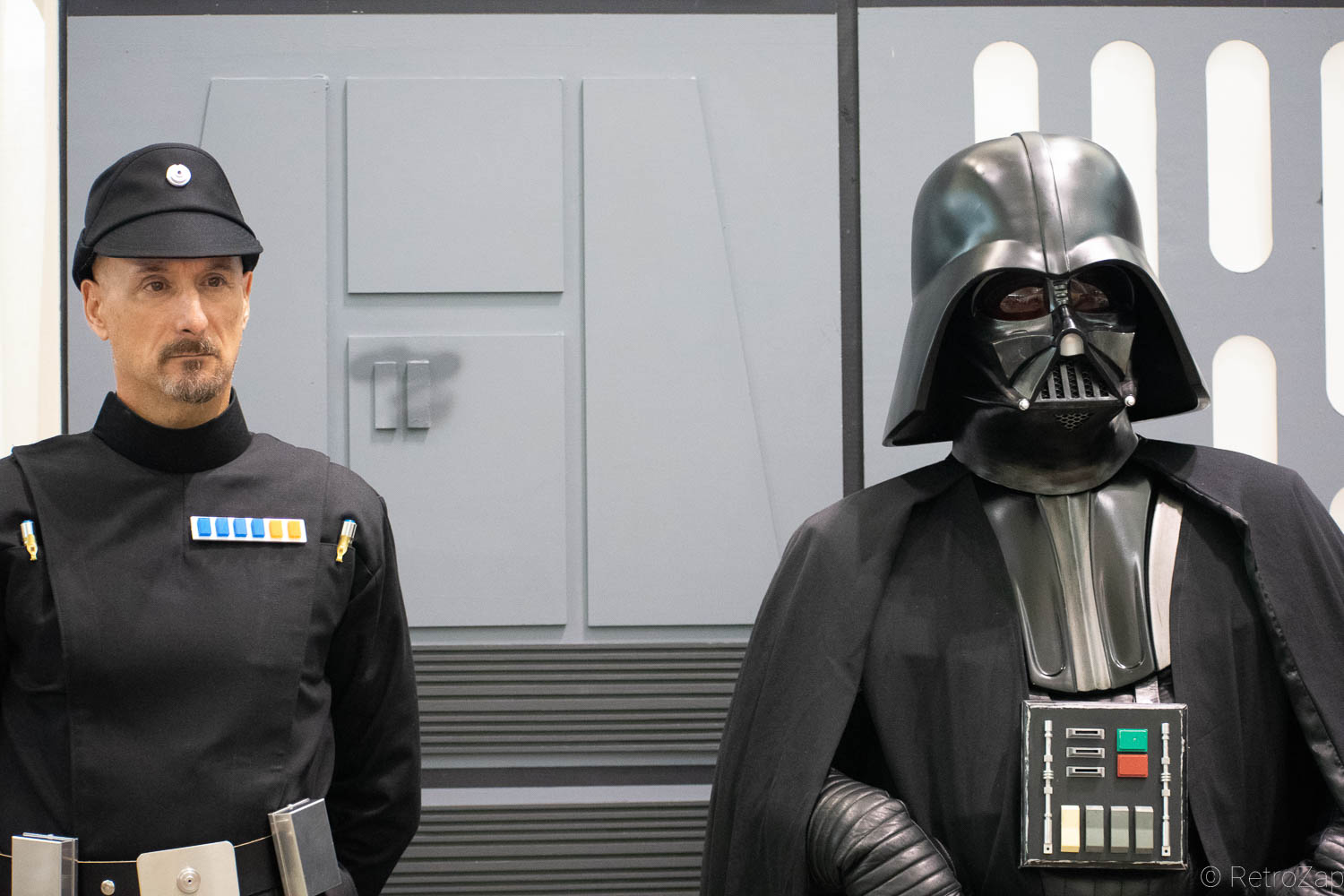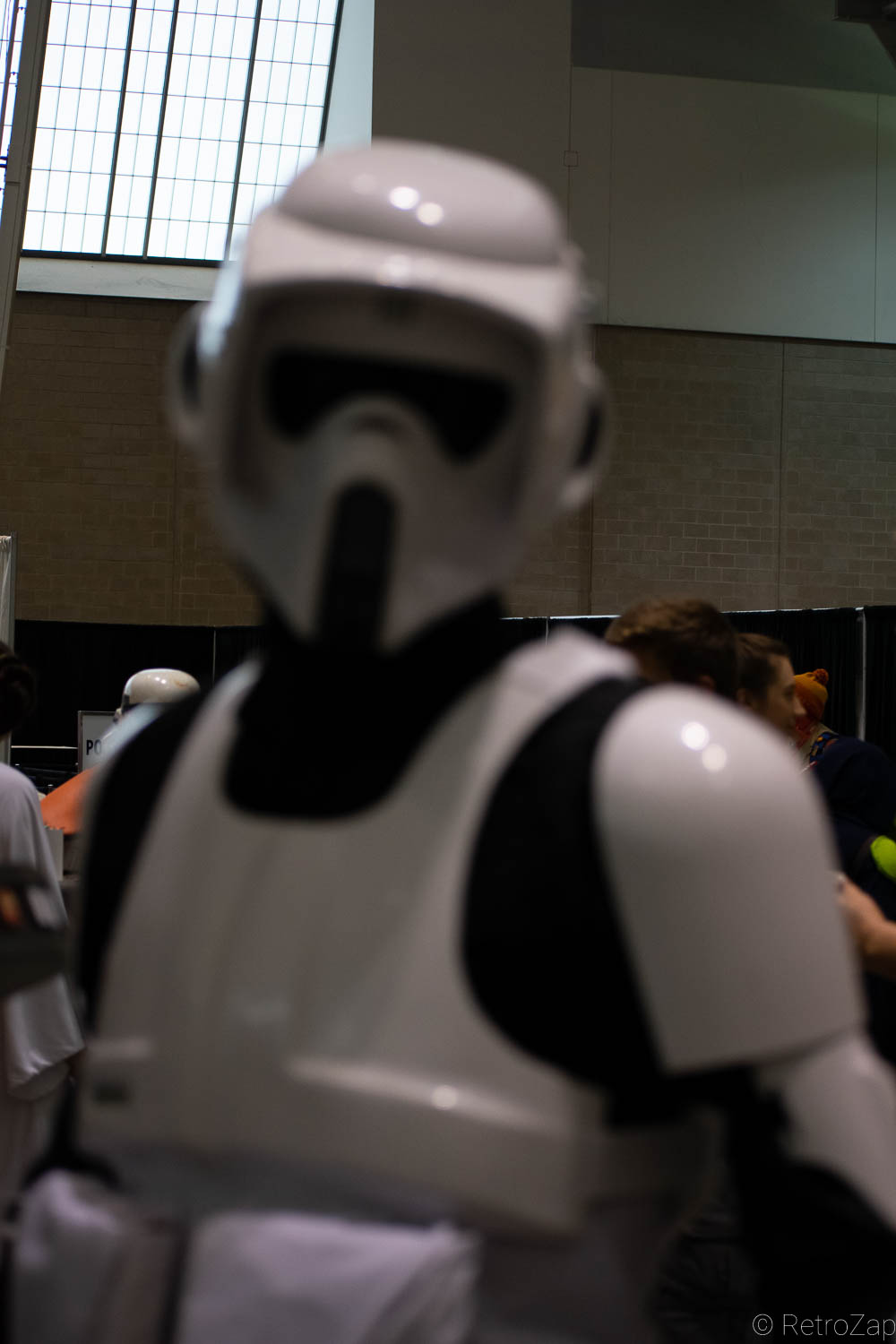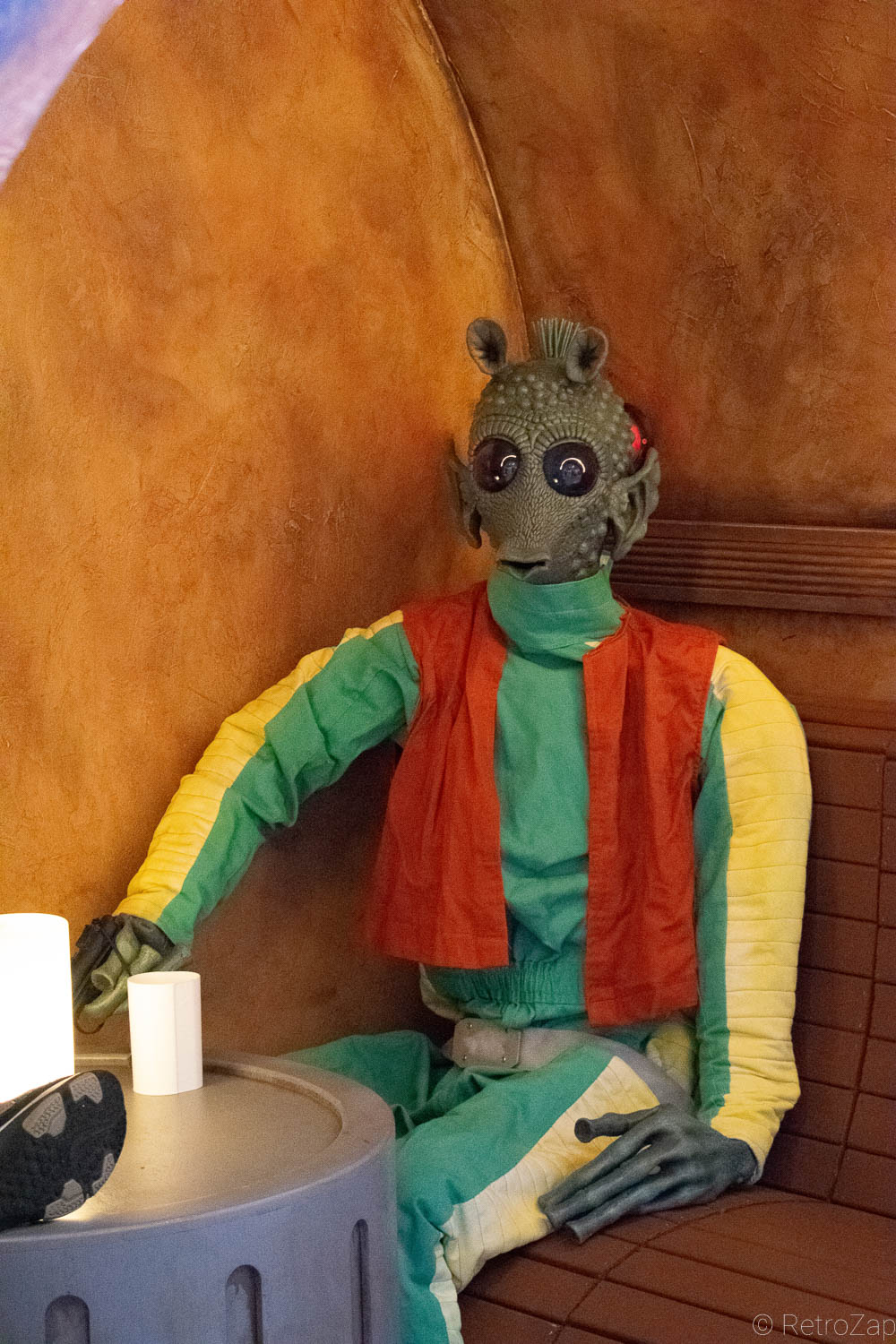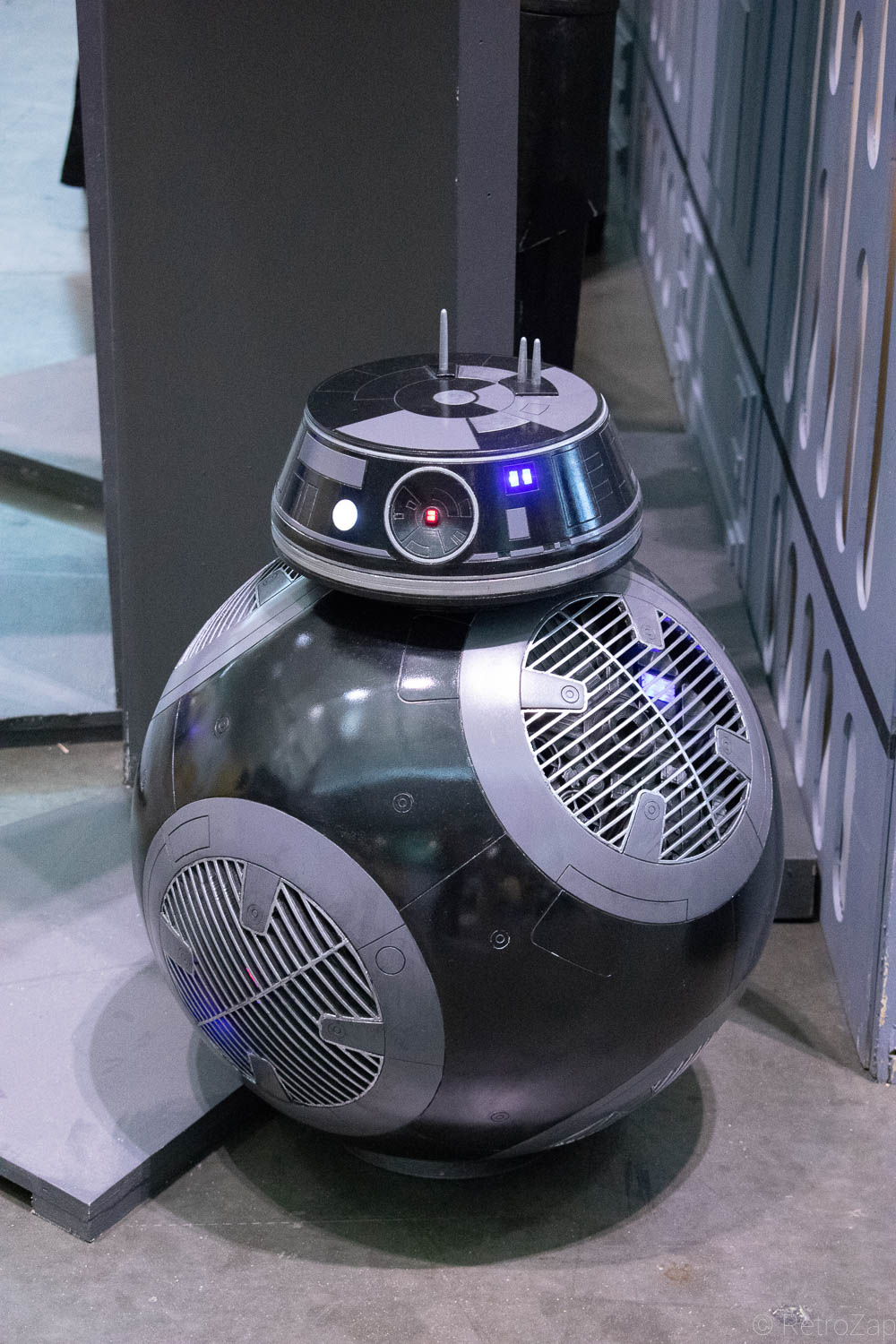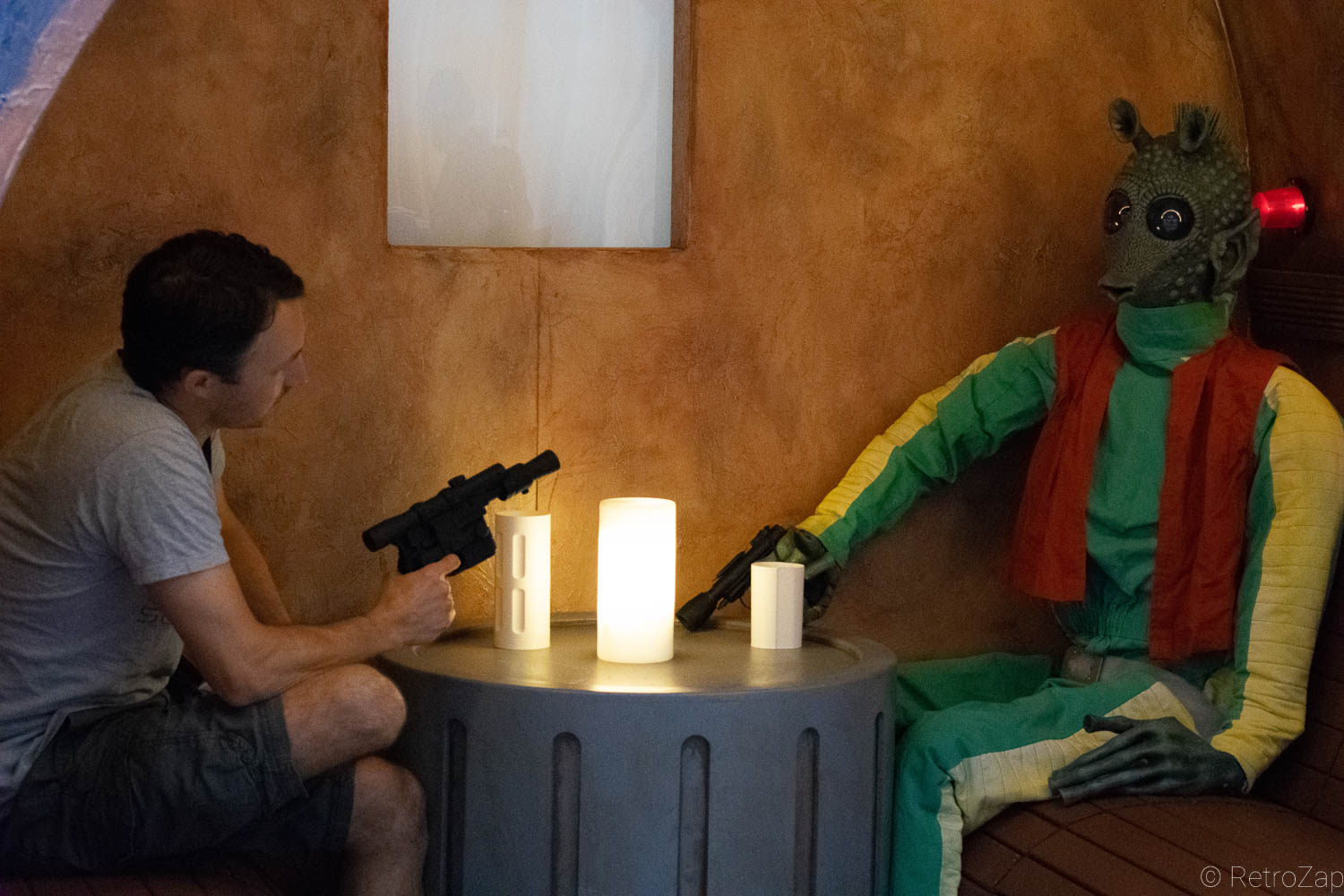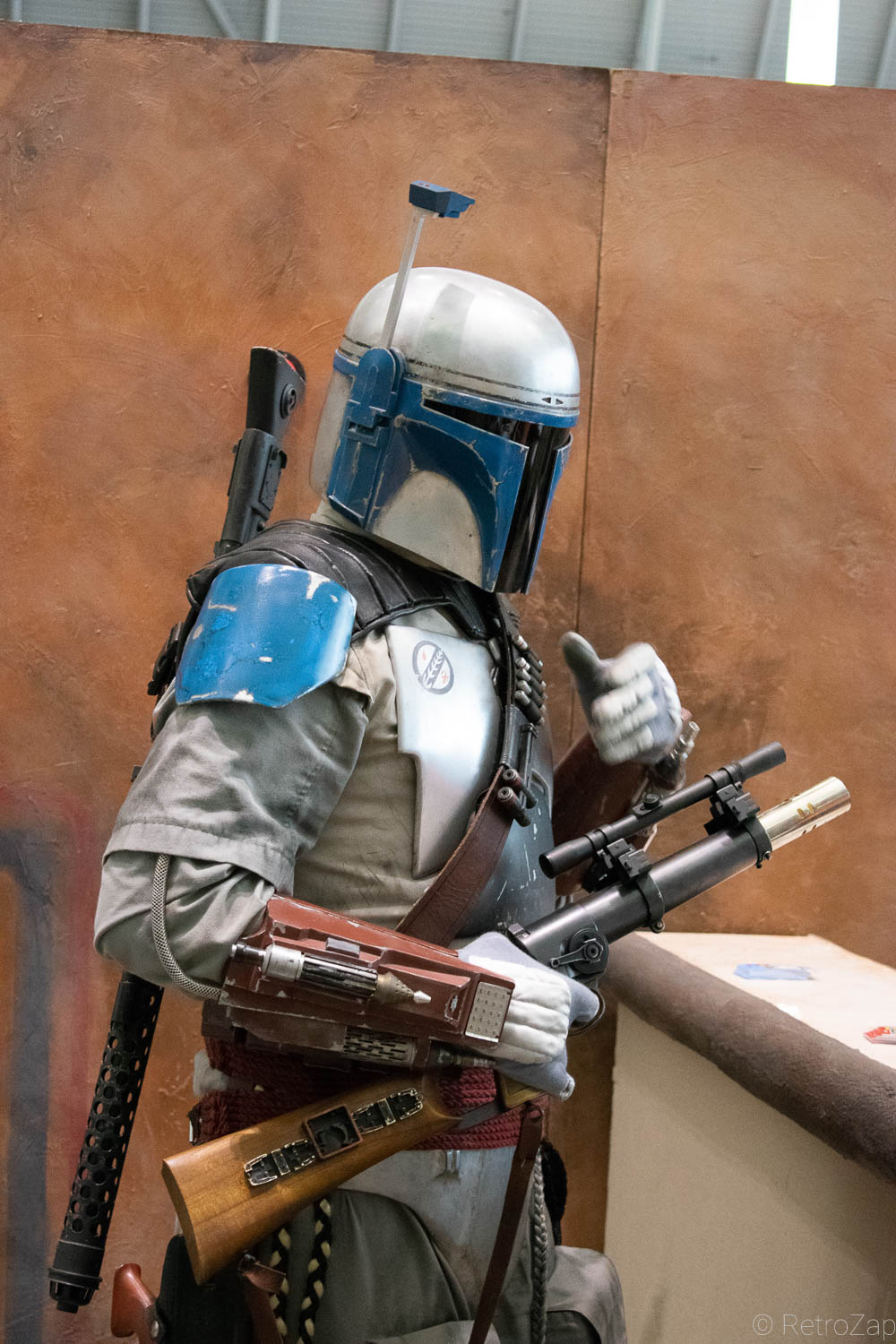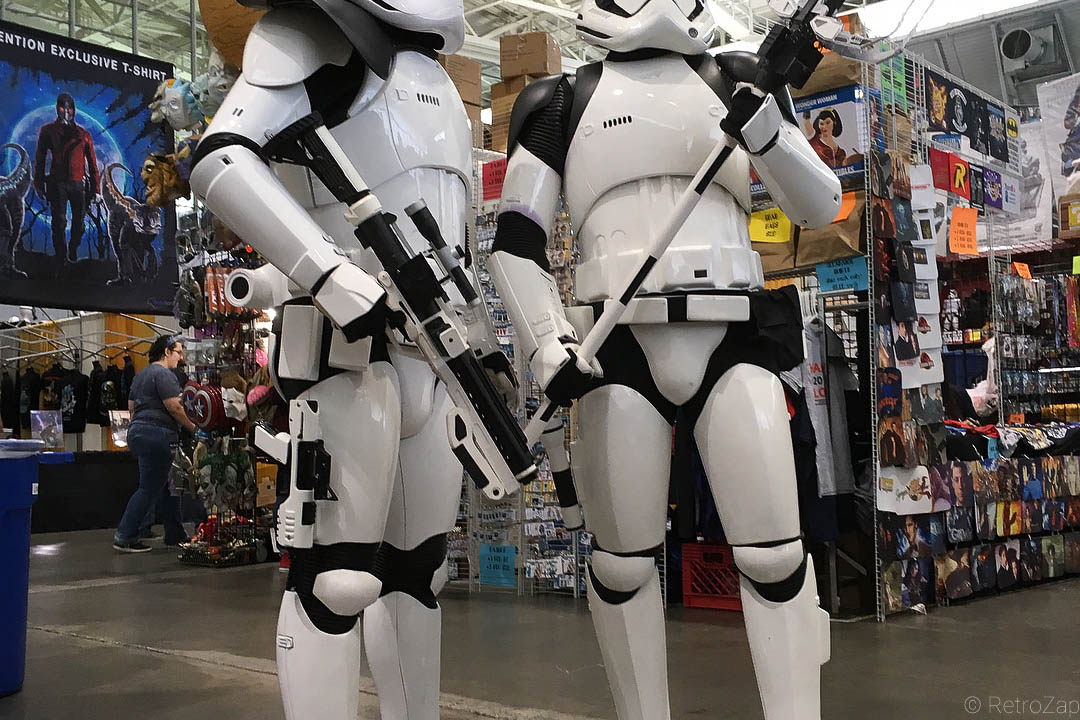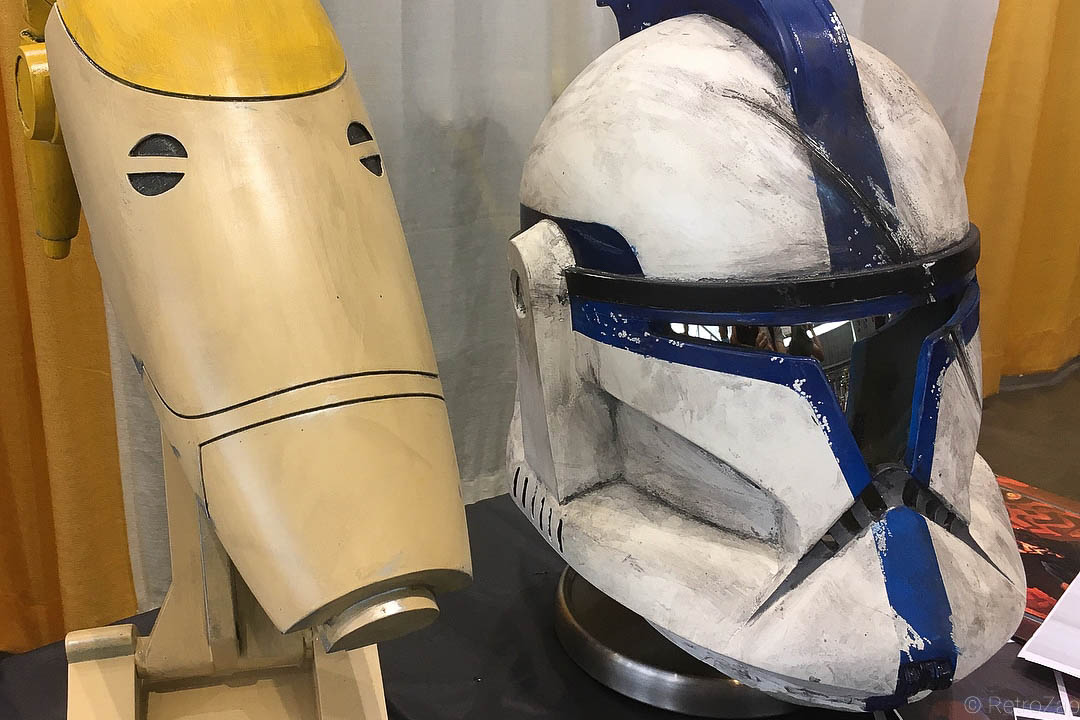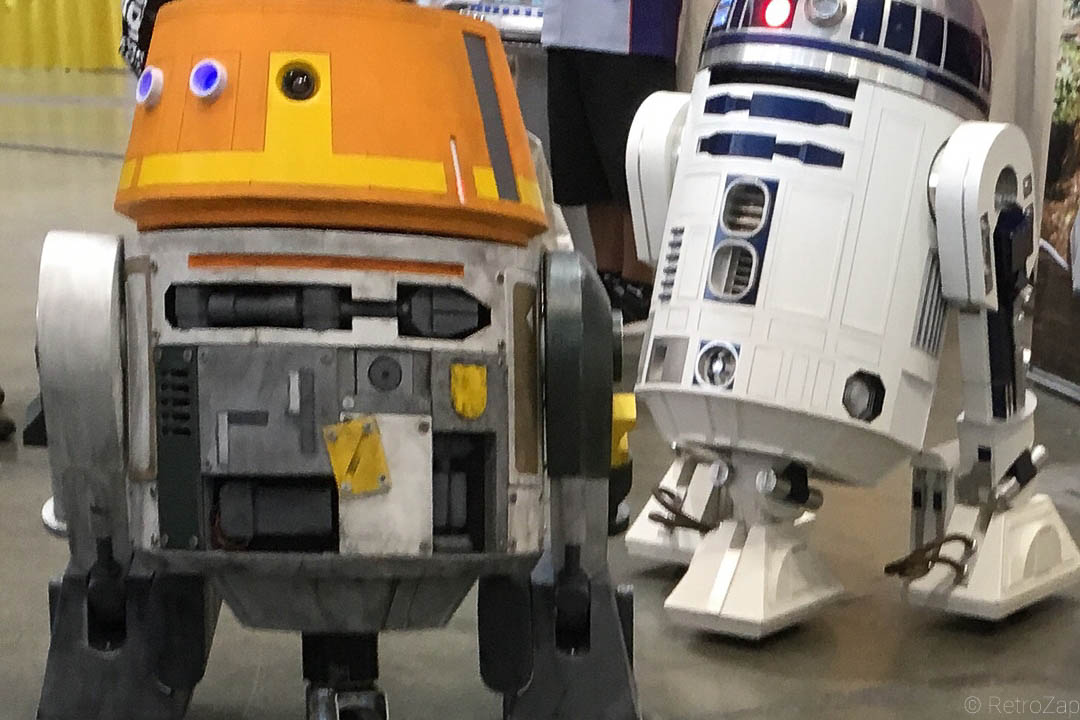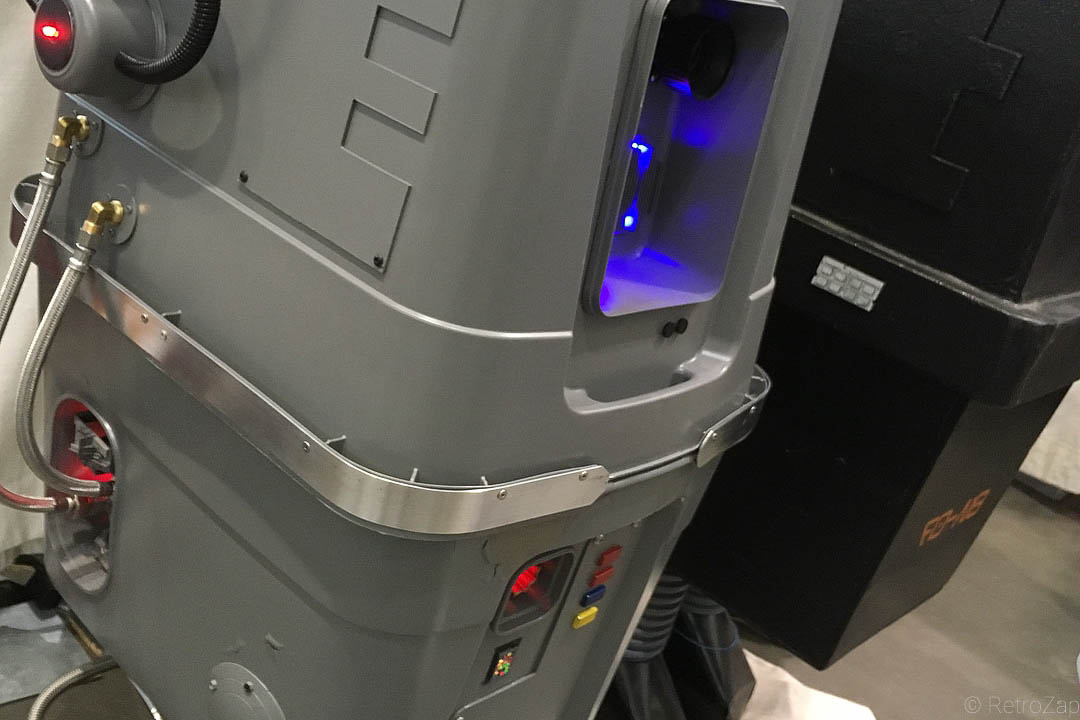 Star Wars Merch
Art, figures, retro merch, bootlegs and more—there's always plenty of Star Wars to be found at any convention. However, Fan Expo Boston 2018 kicked it up a notch, with artists, creators and vendors all bringing their best to the show.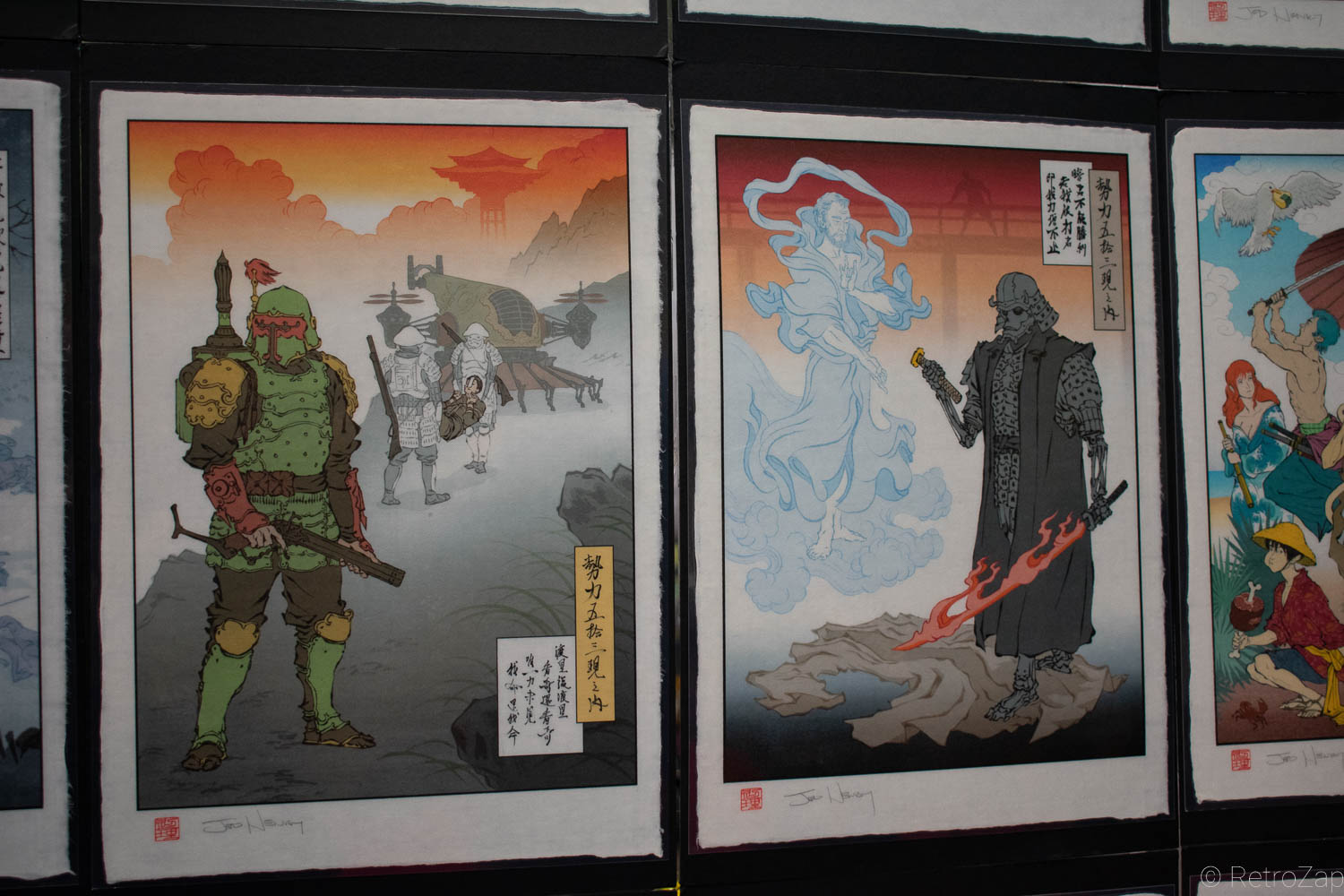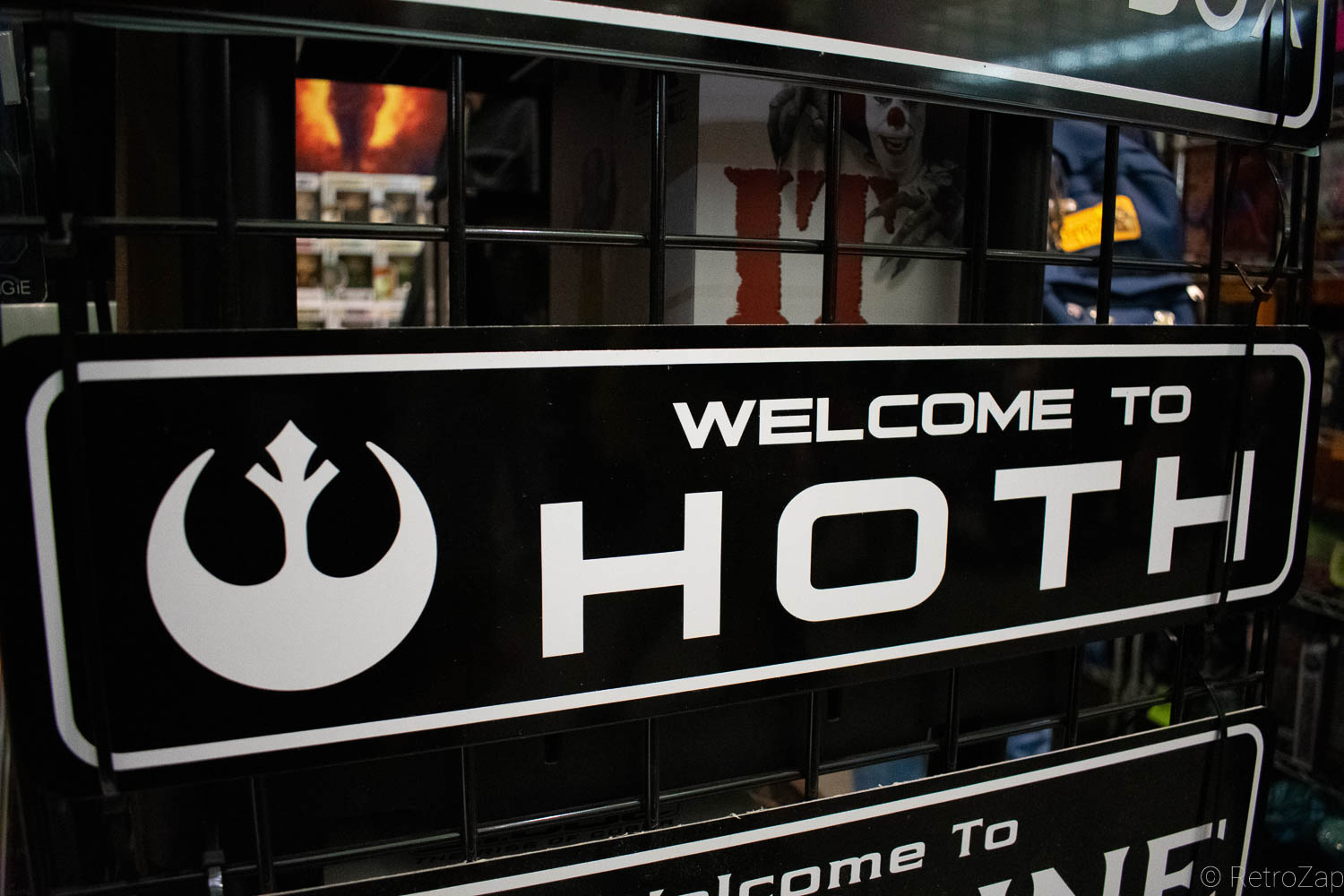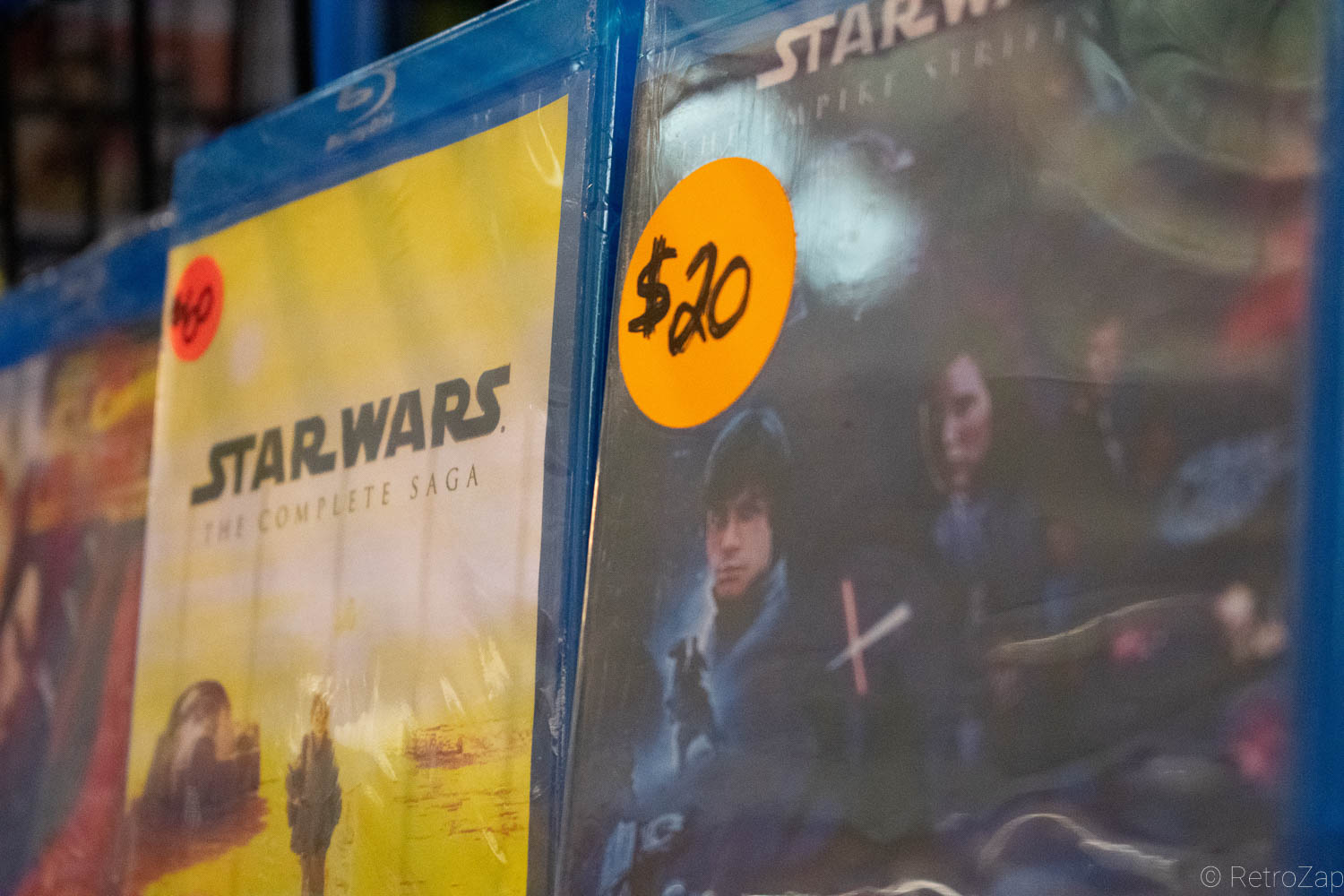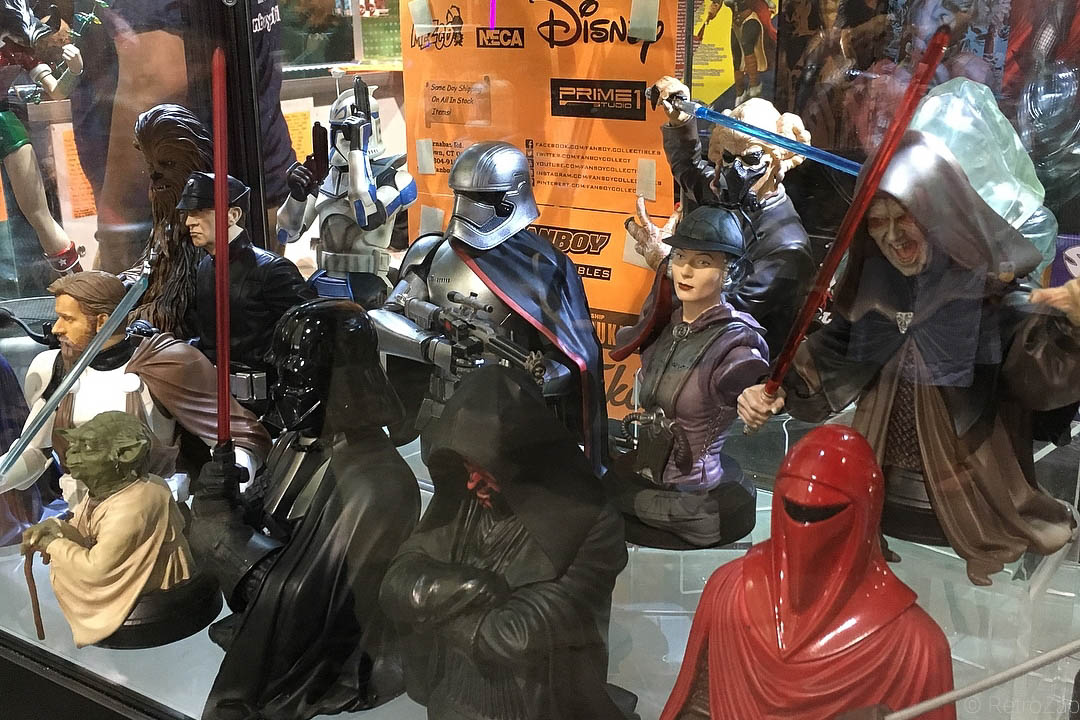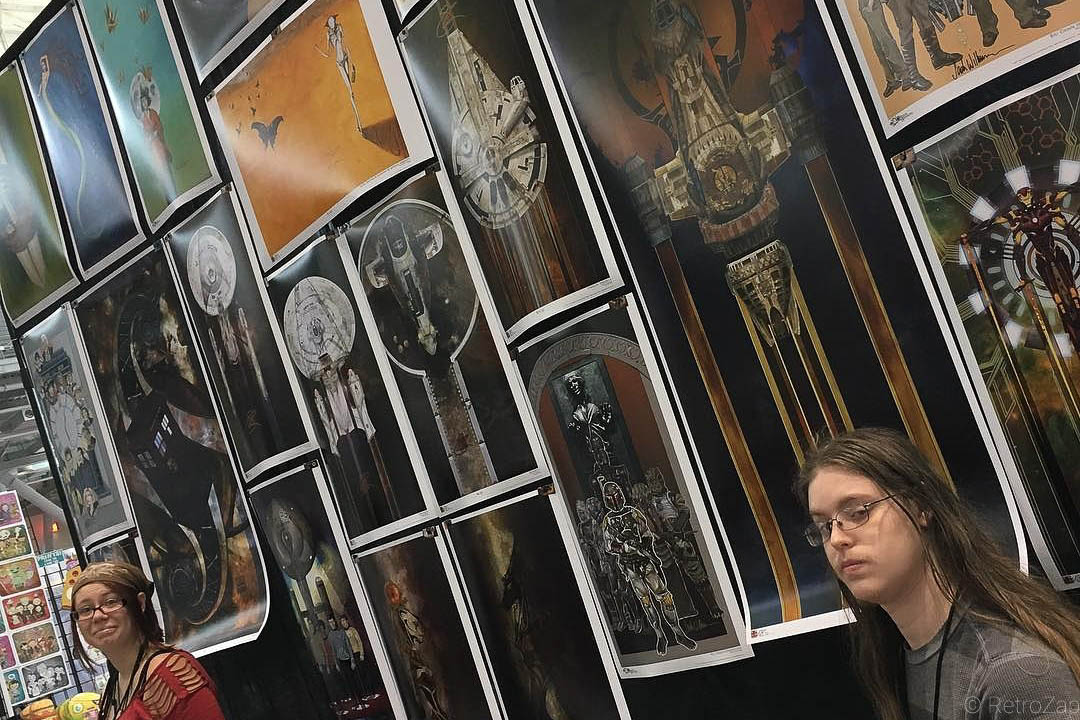 Ultra Sabers
Lightsabers aren't so much a weapon of a jedi as a way of life for some, a focal piece to contemplate and enjoy. In the custom saber world, they can also be as unique as the personality of the owner. Ultra Sabers create some of the most creative and interesting designs in the field, with colors, materials and craftsmanship all of top quality.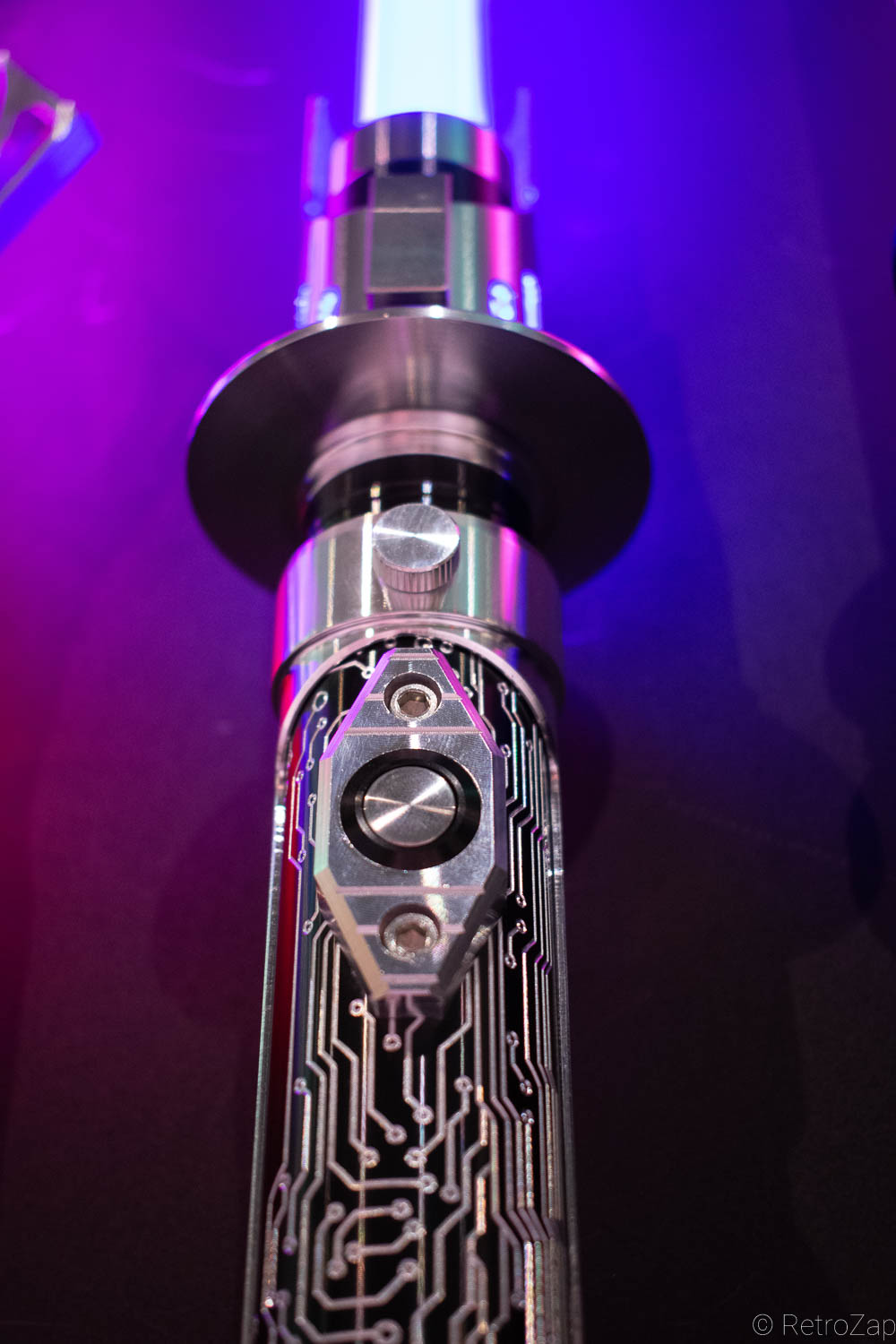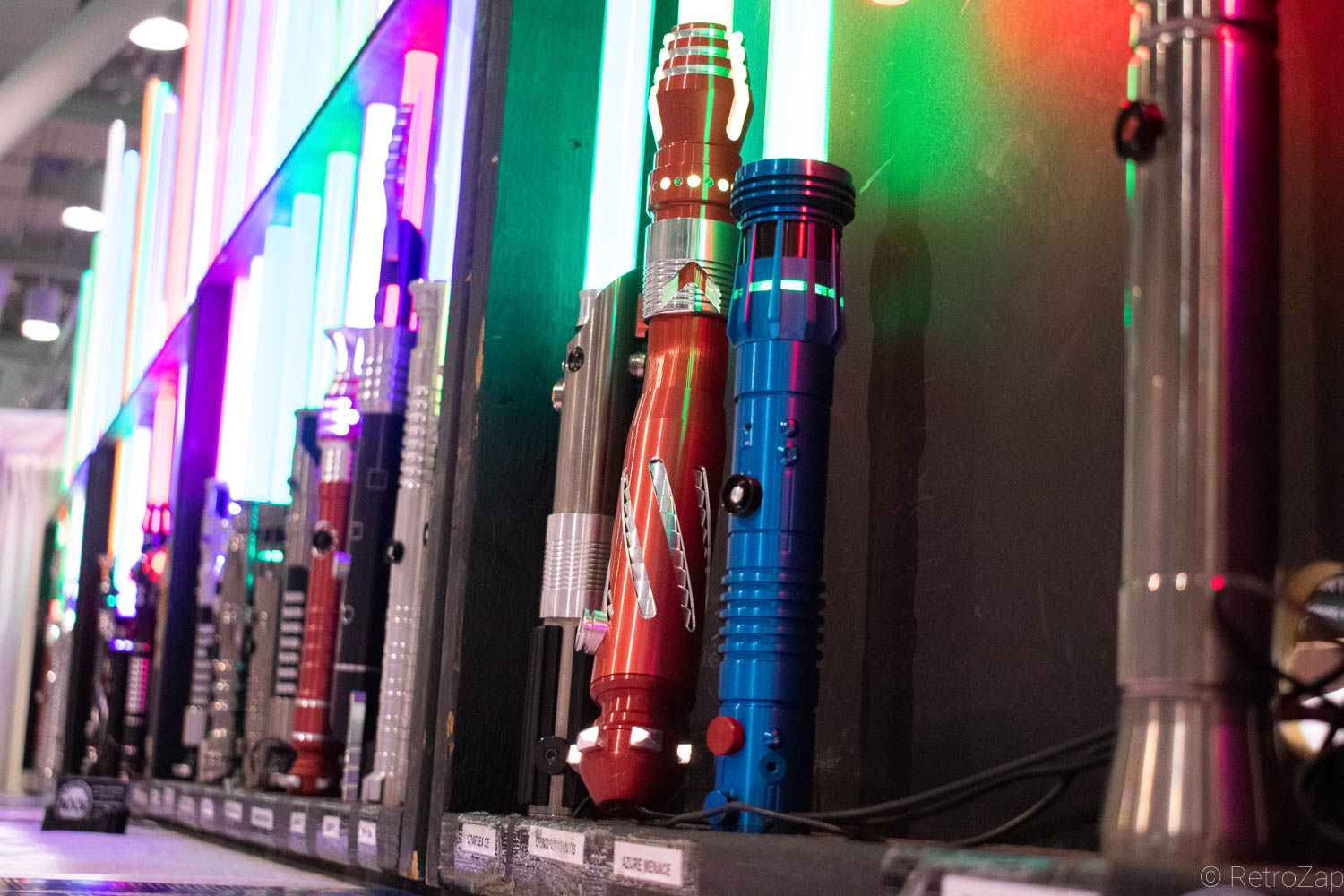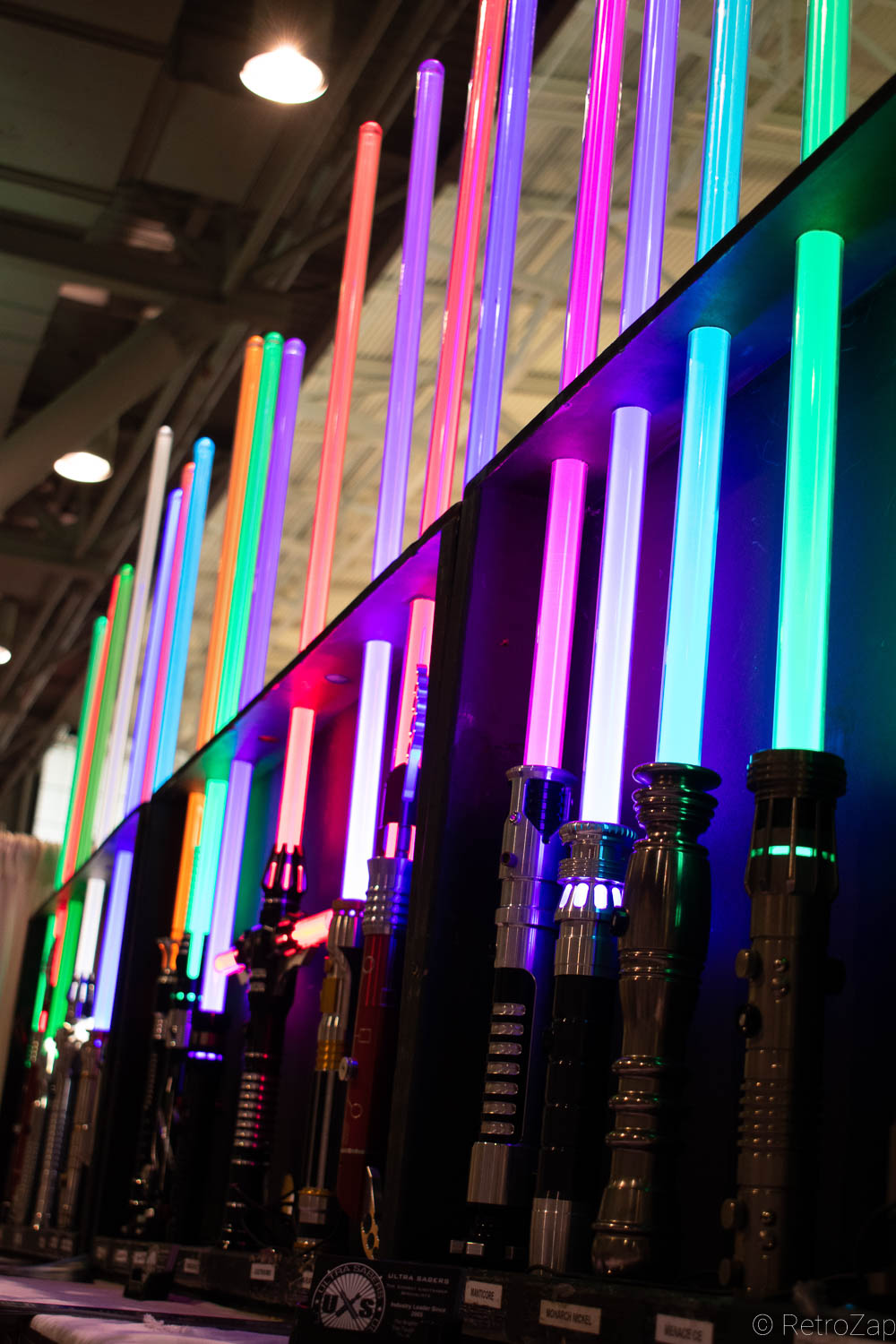 Texas Custom Sabers
If you're more of a traditionalist in your saber styles, Texas Custom Sabers has you covered, with everythin from Kyber Crystals to a Darksaber, their both was very impressive.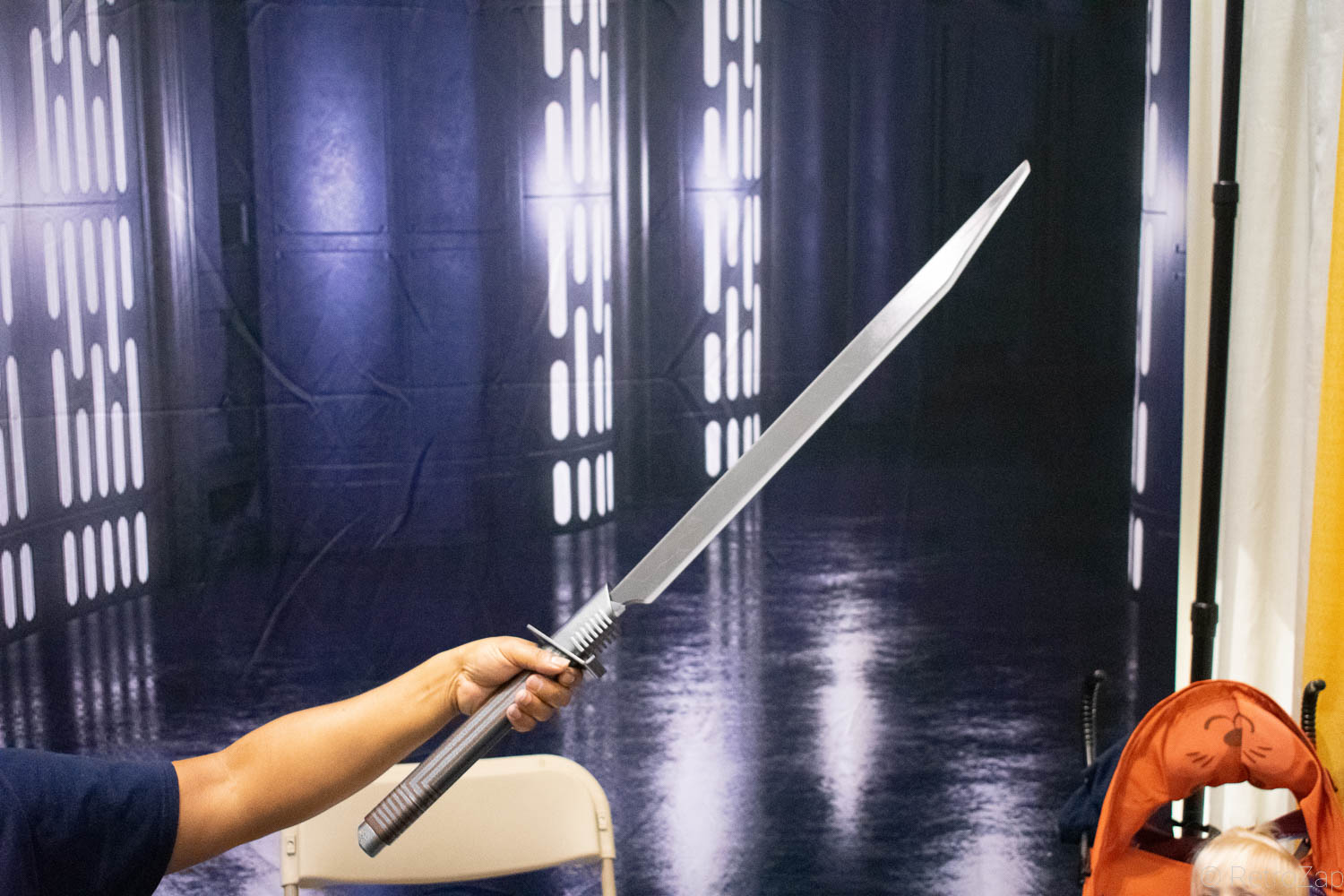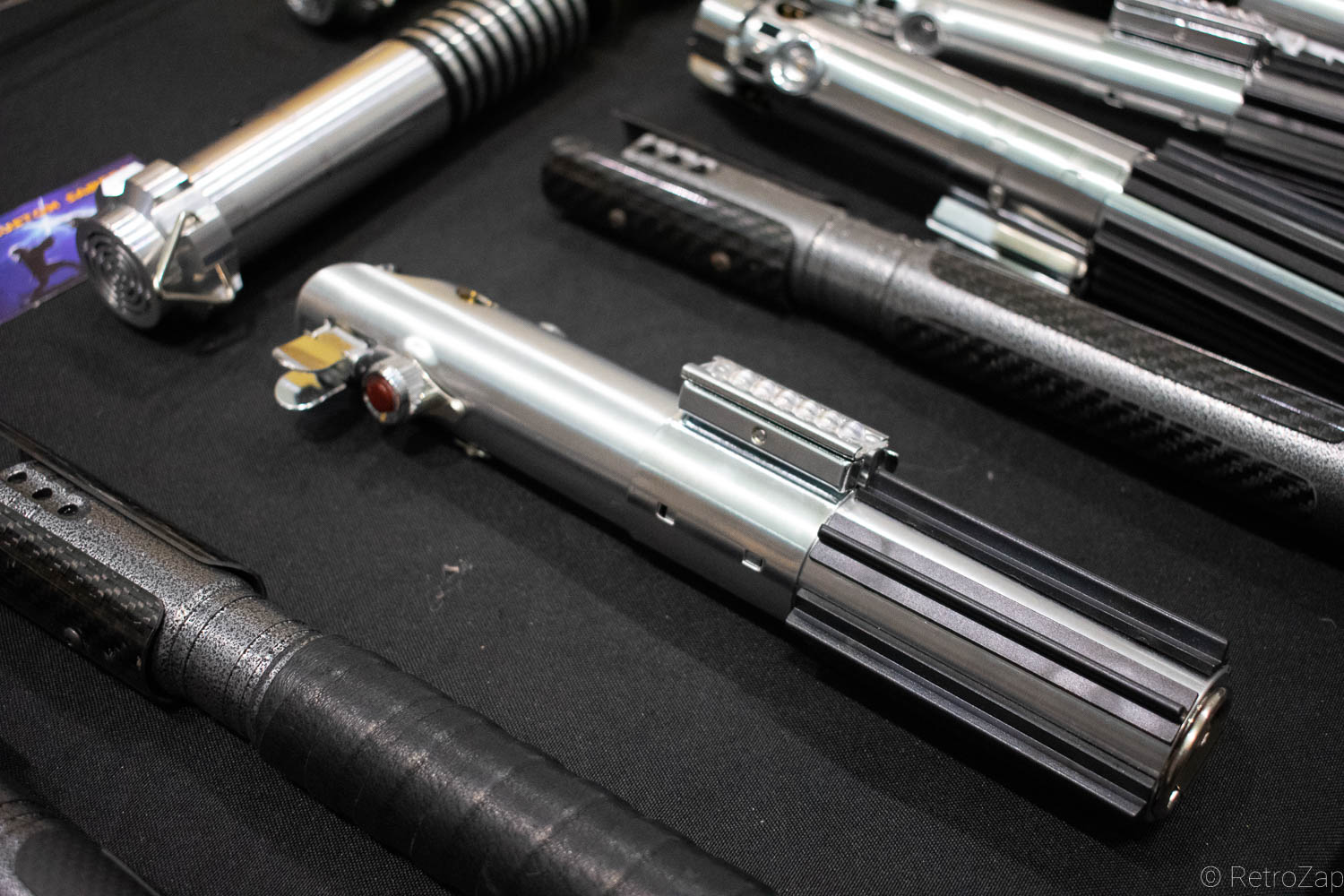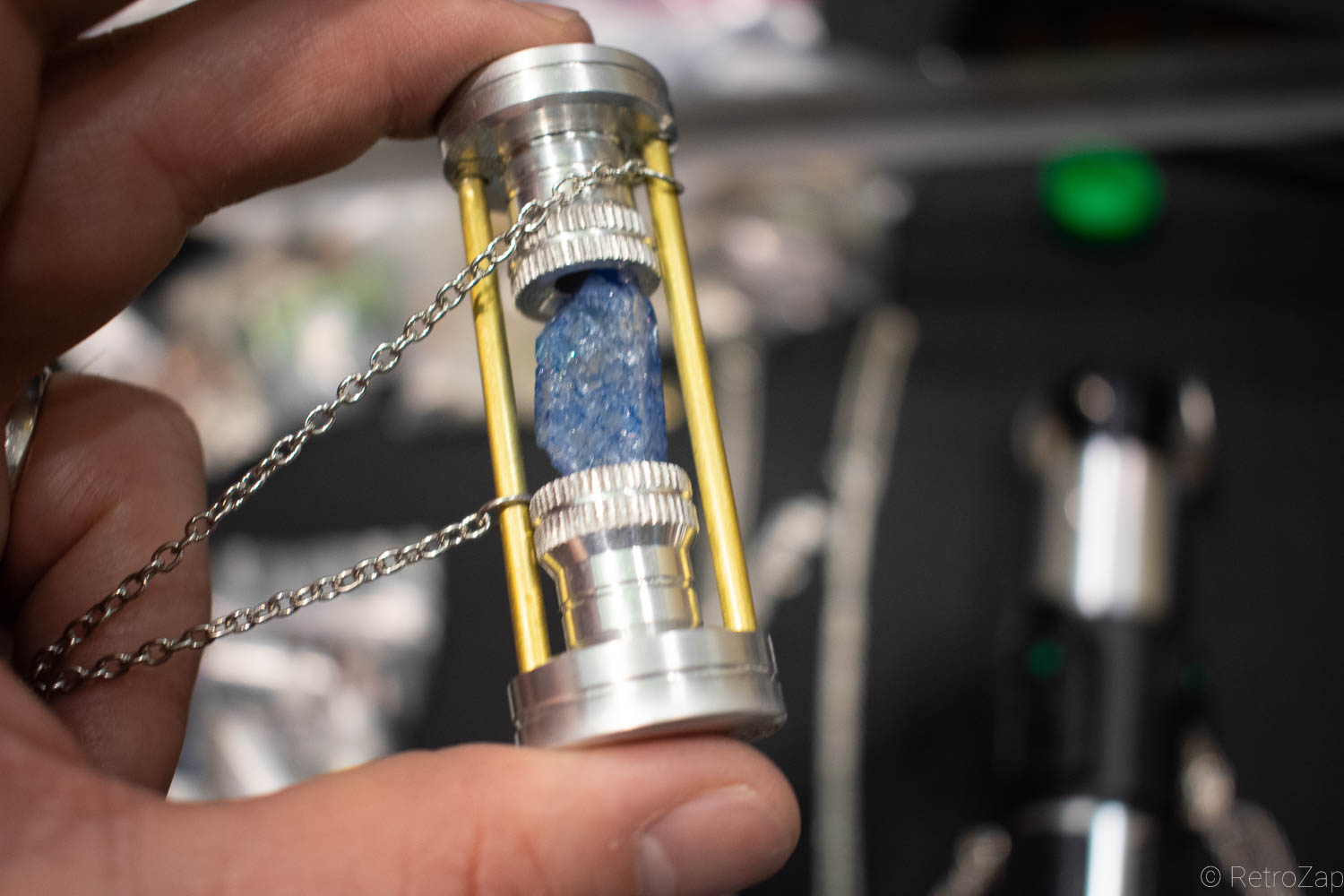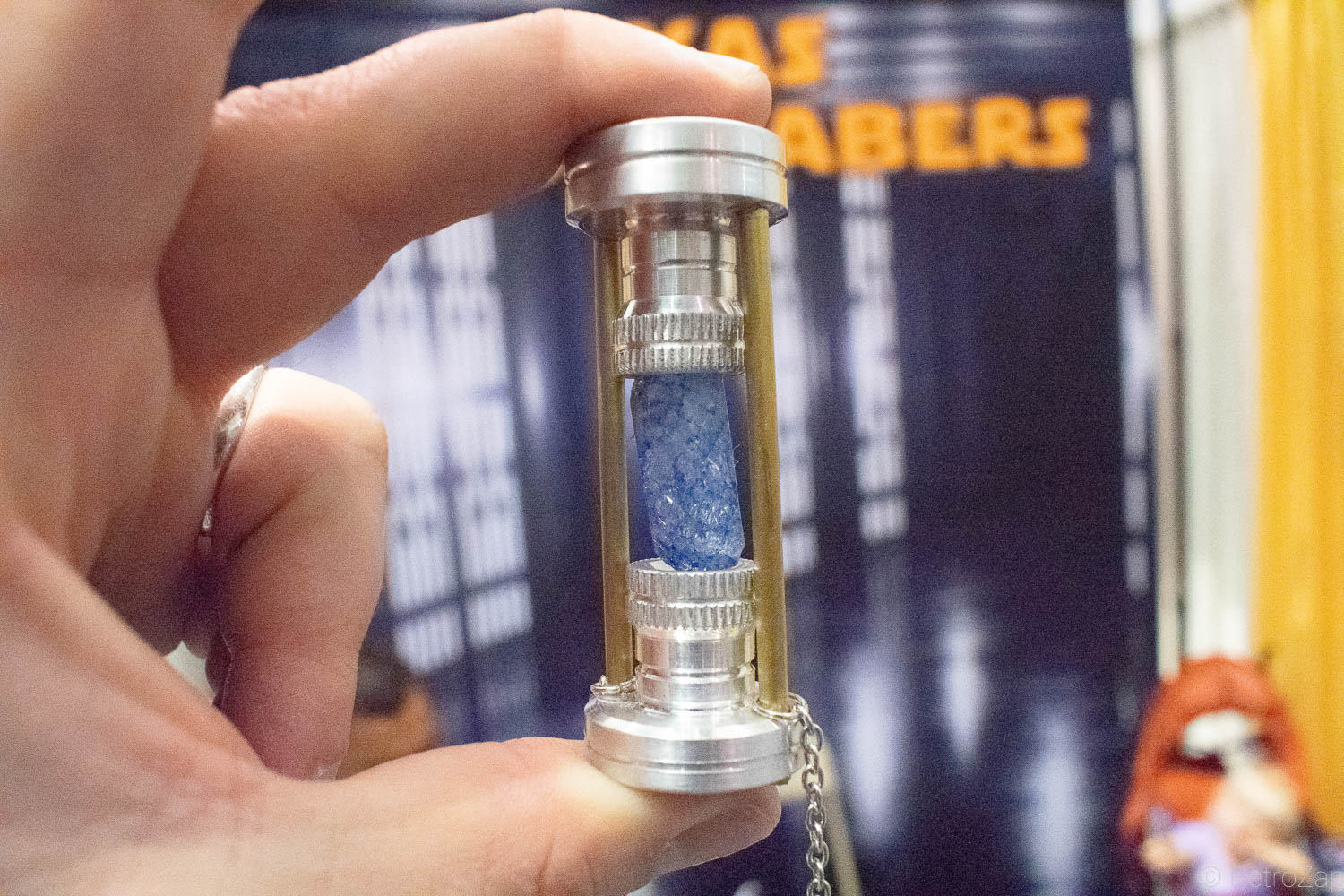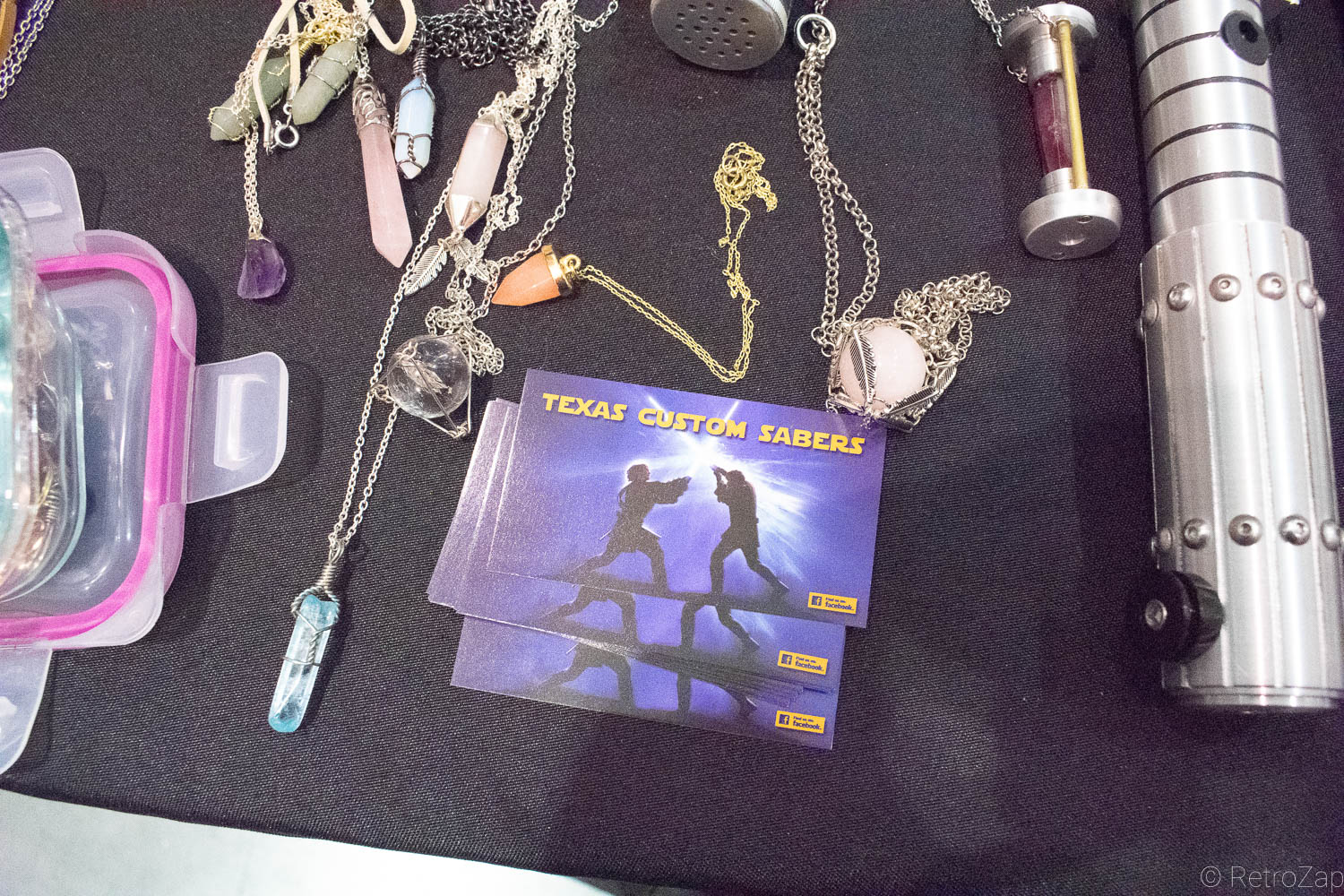 Comics, Fandom and Pop Culture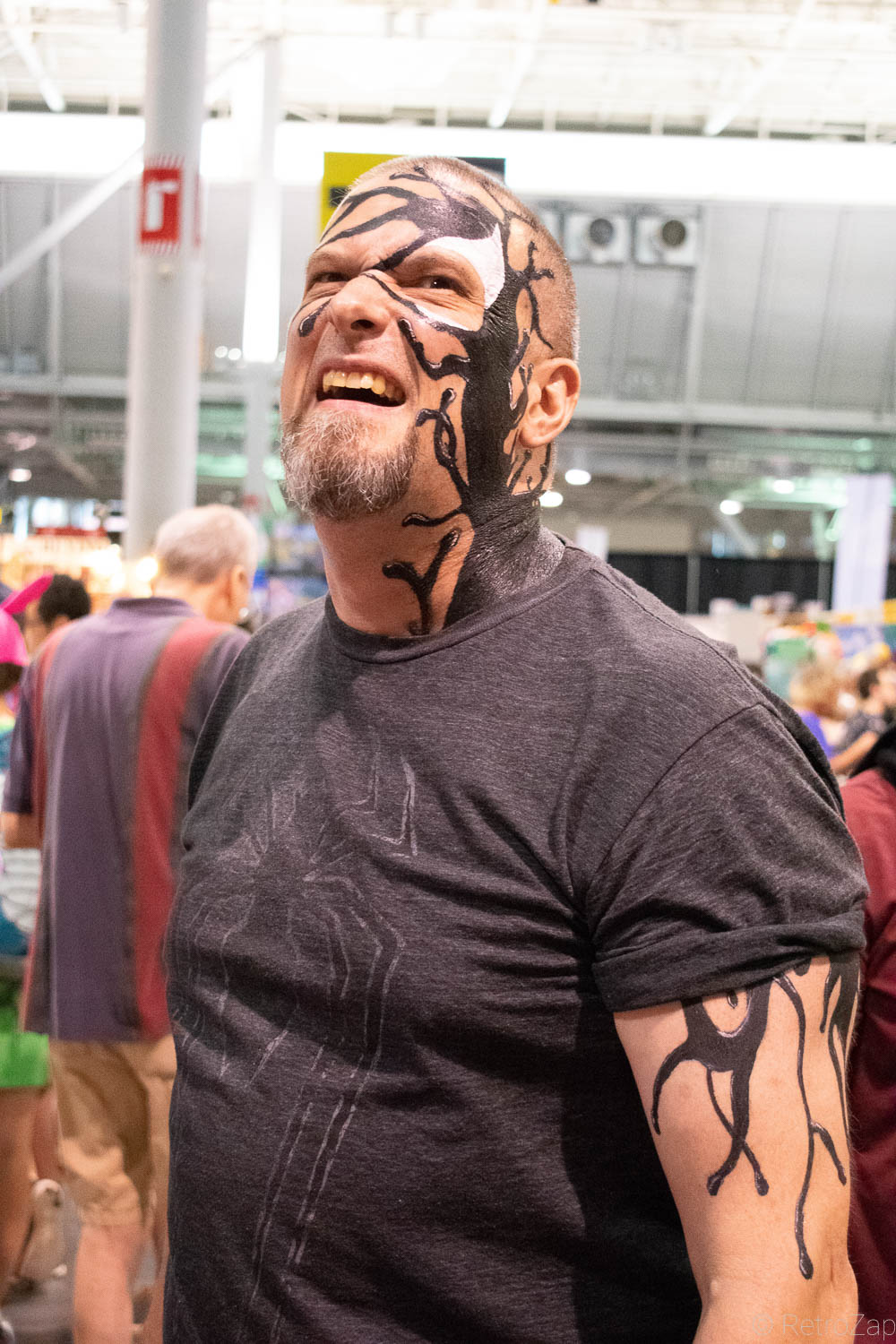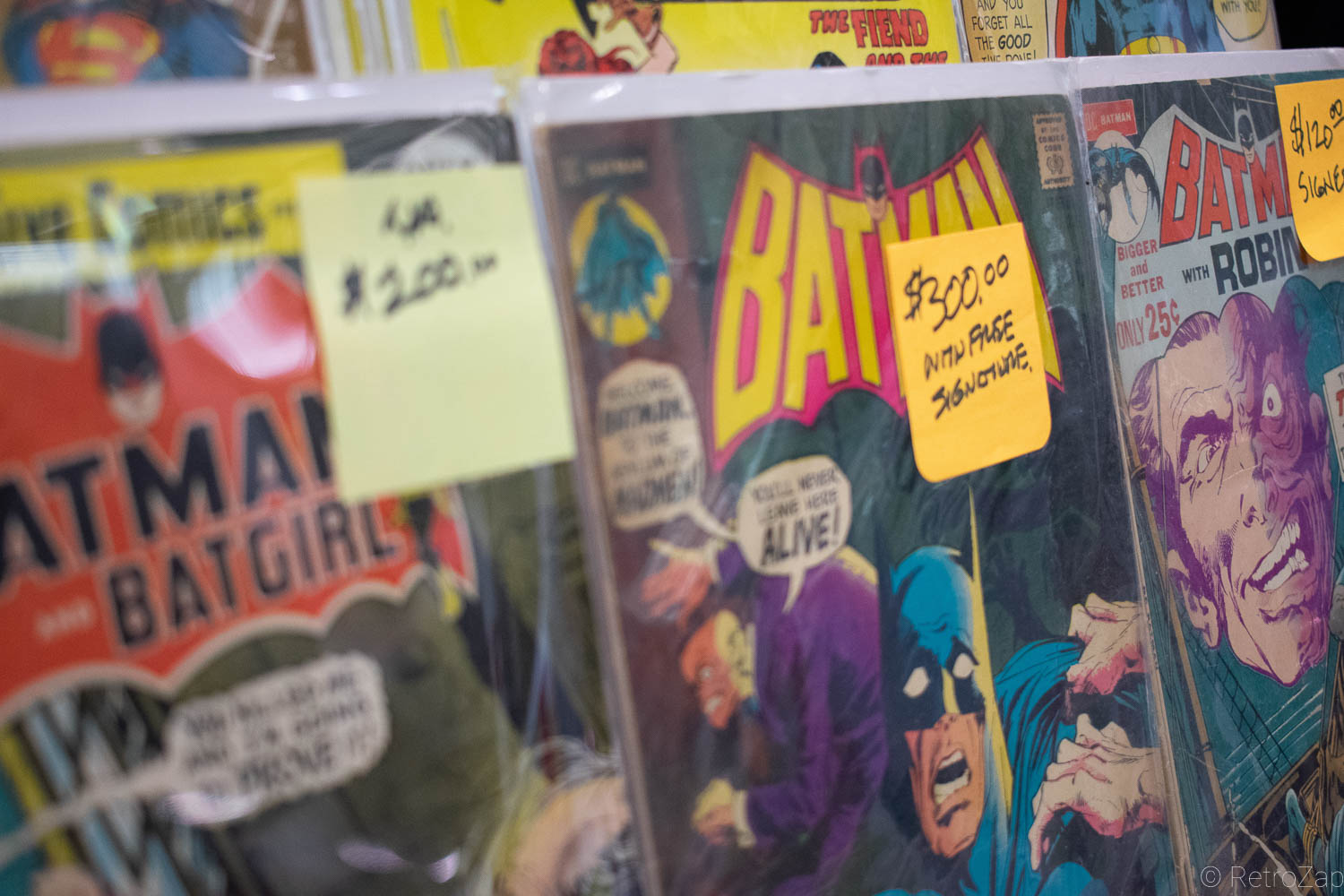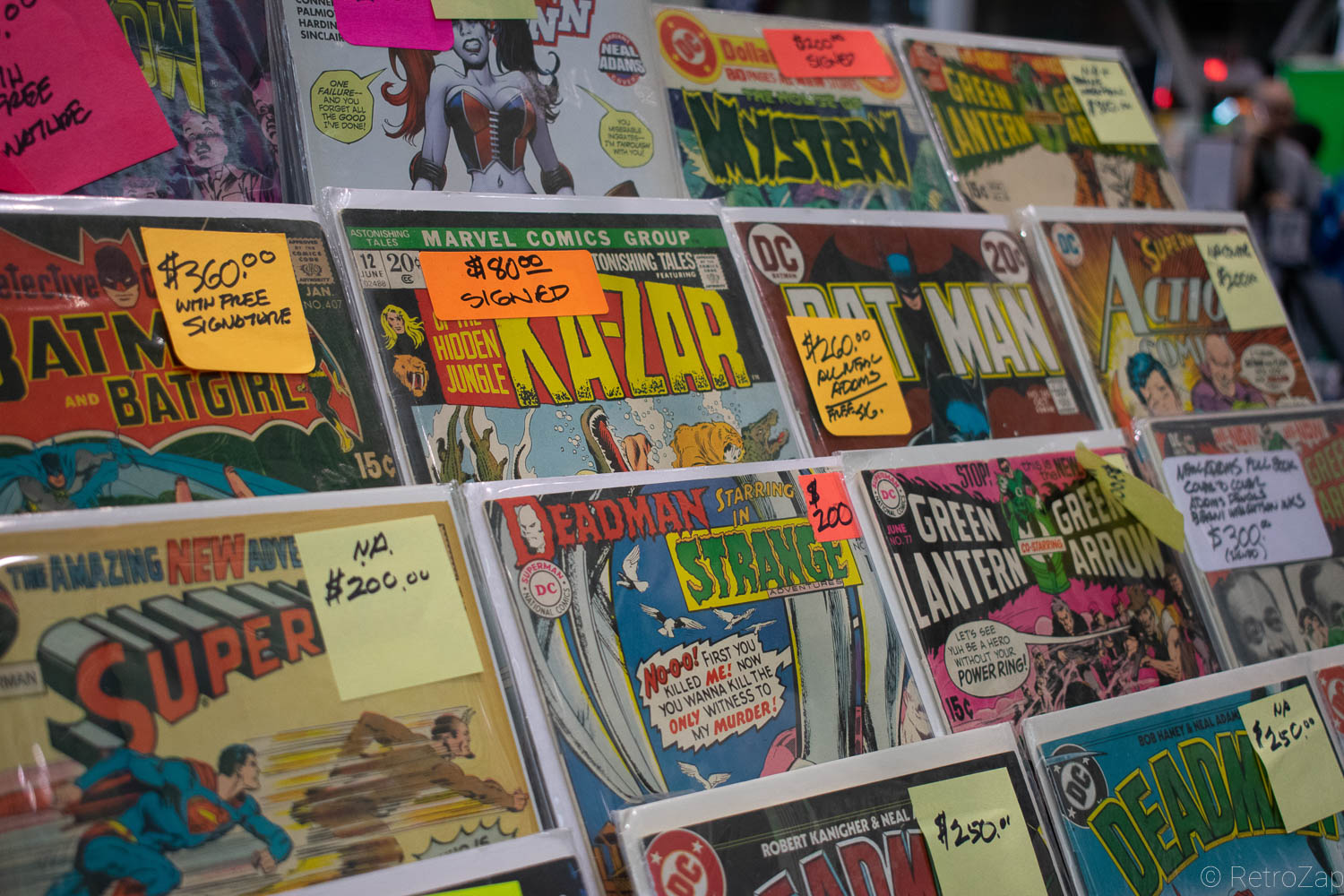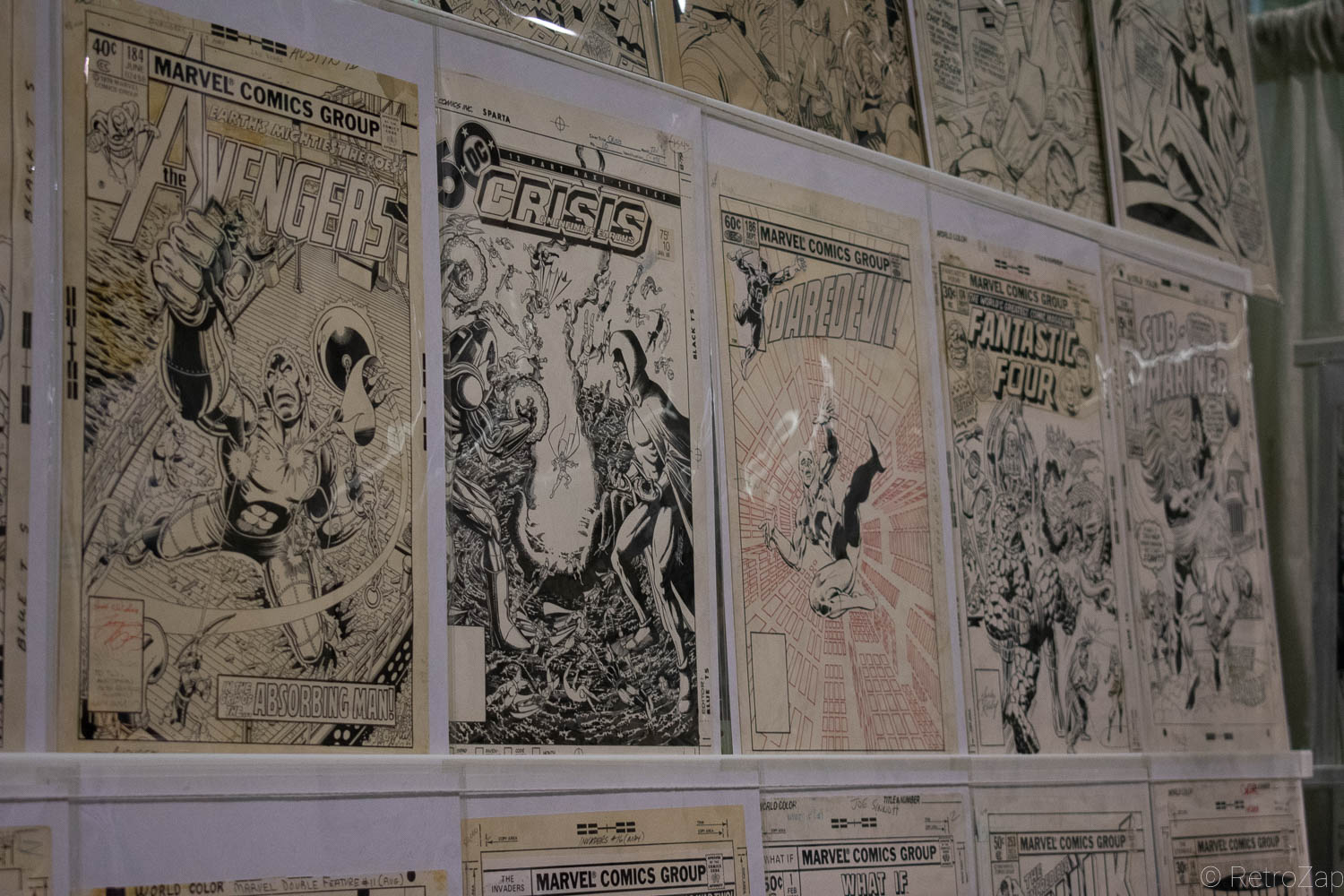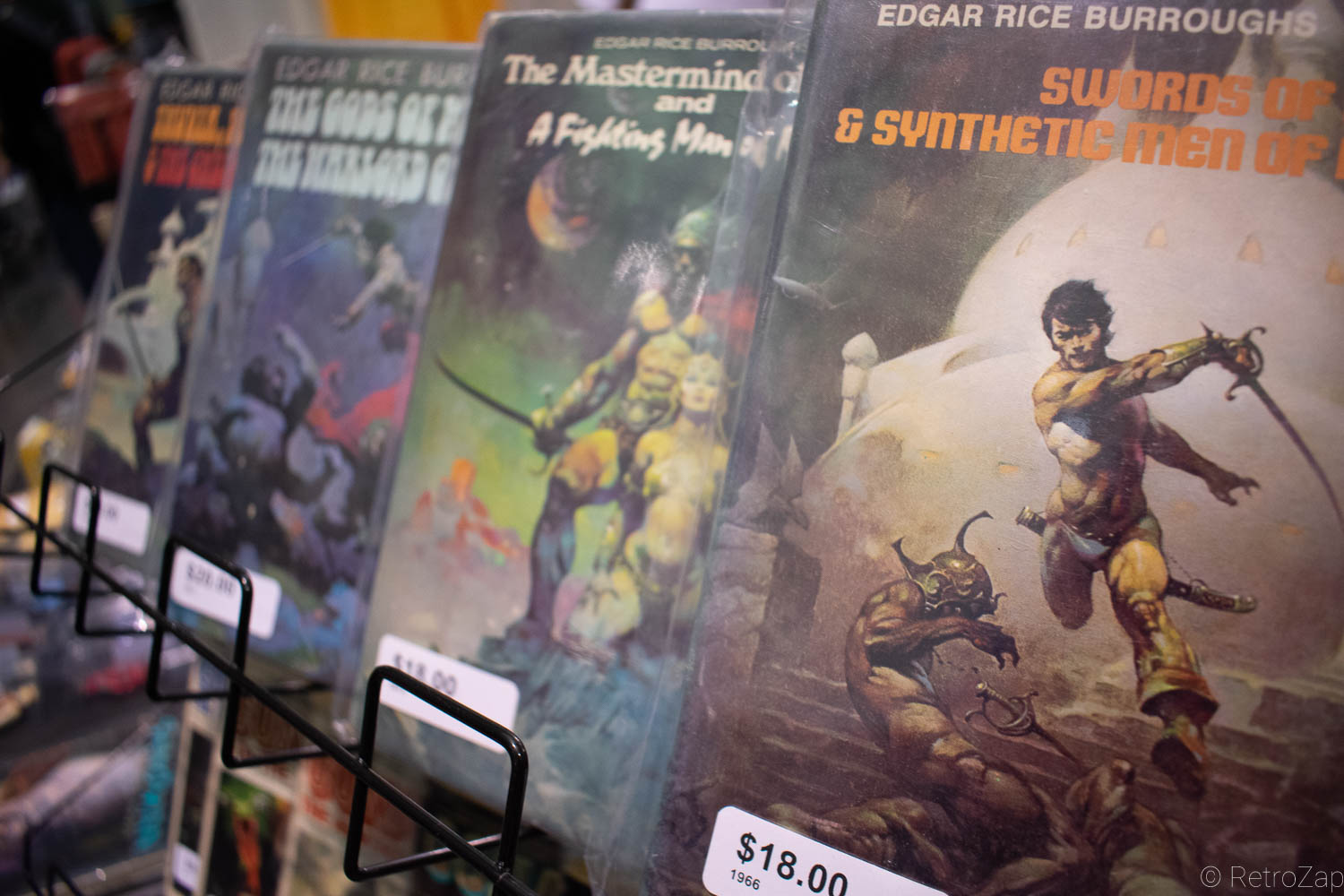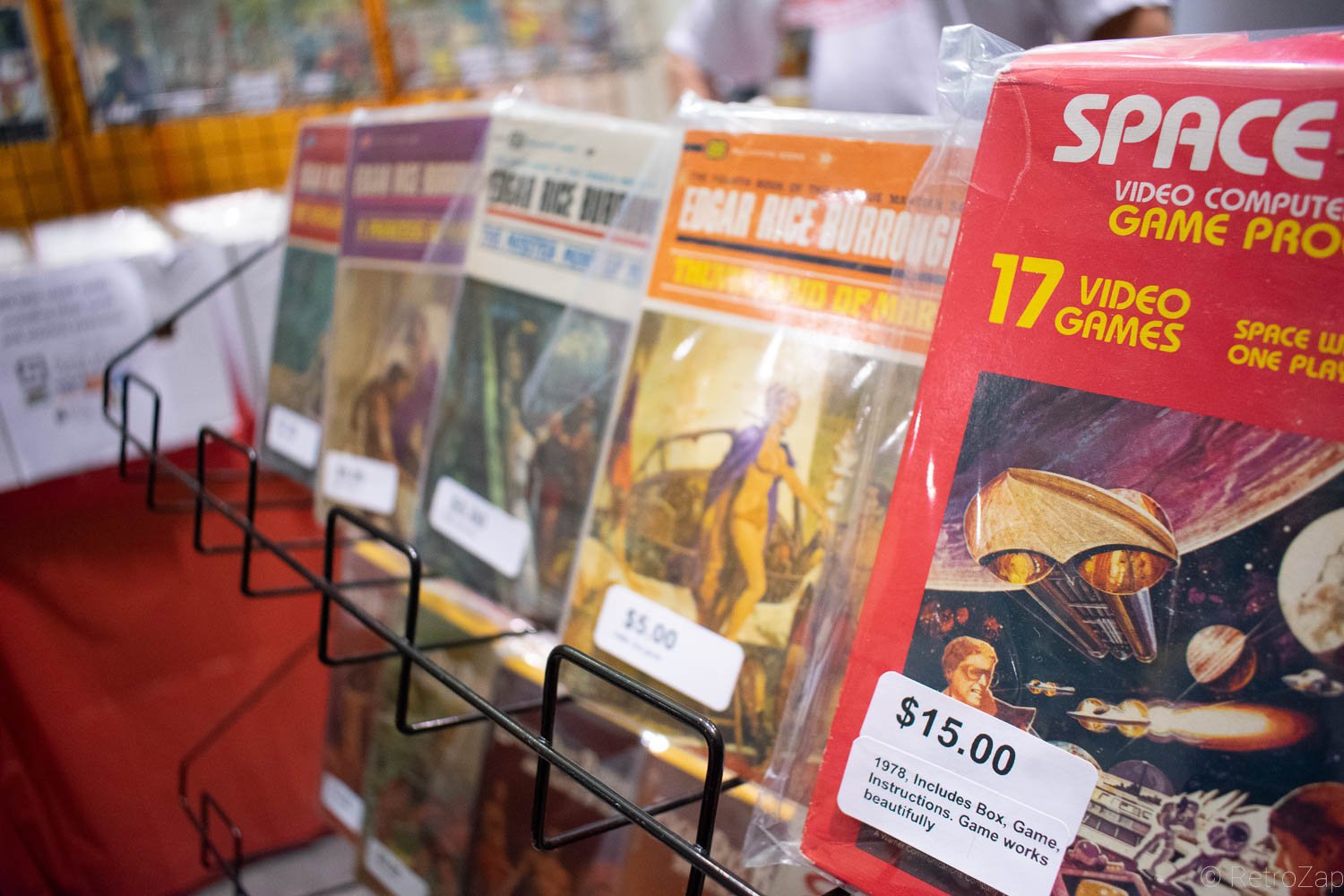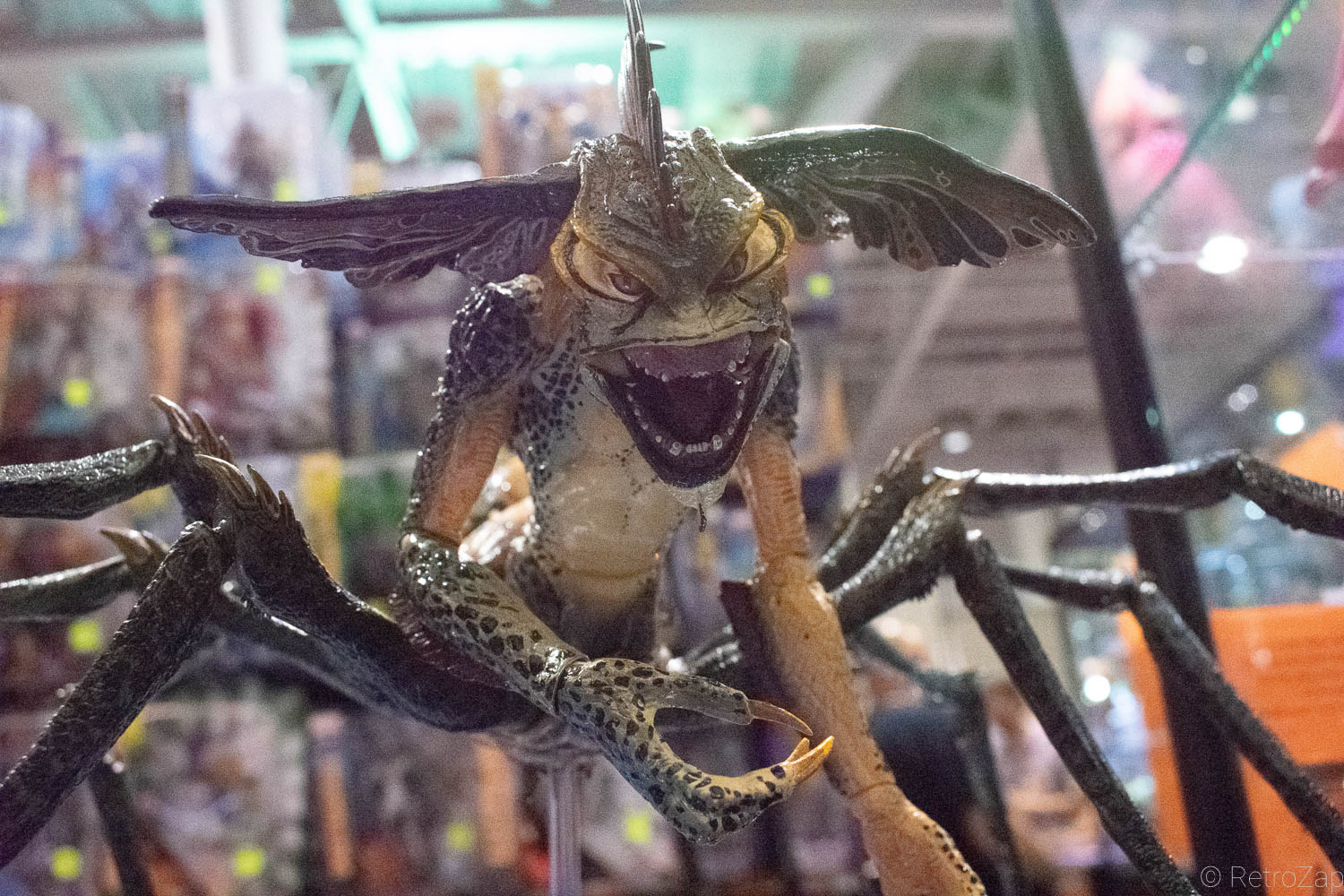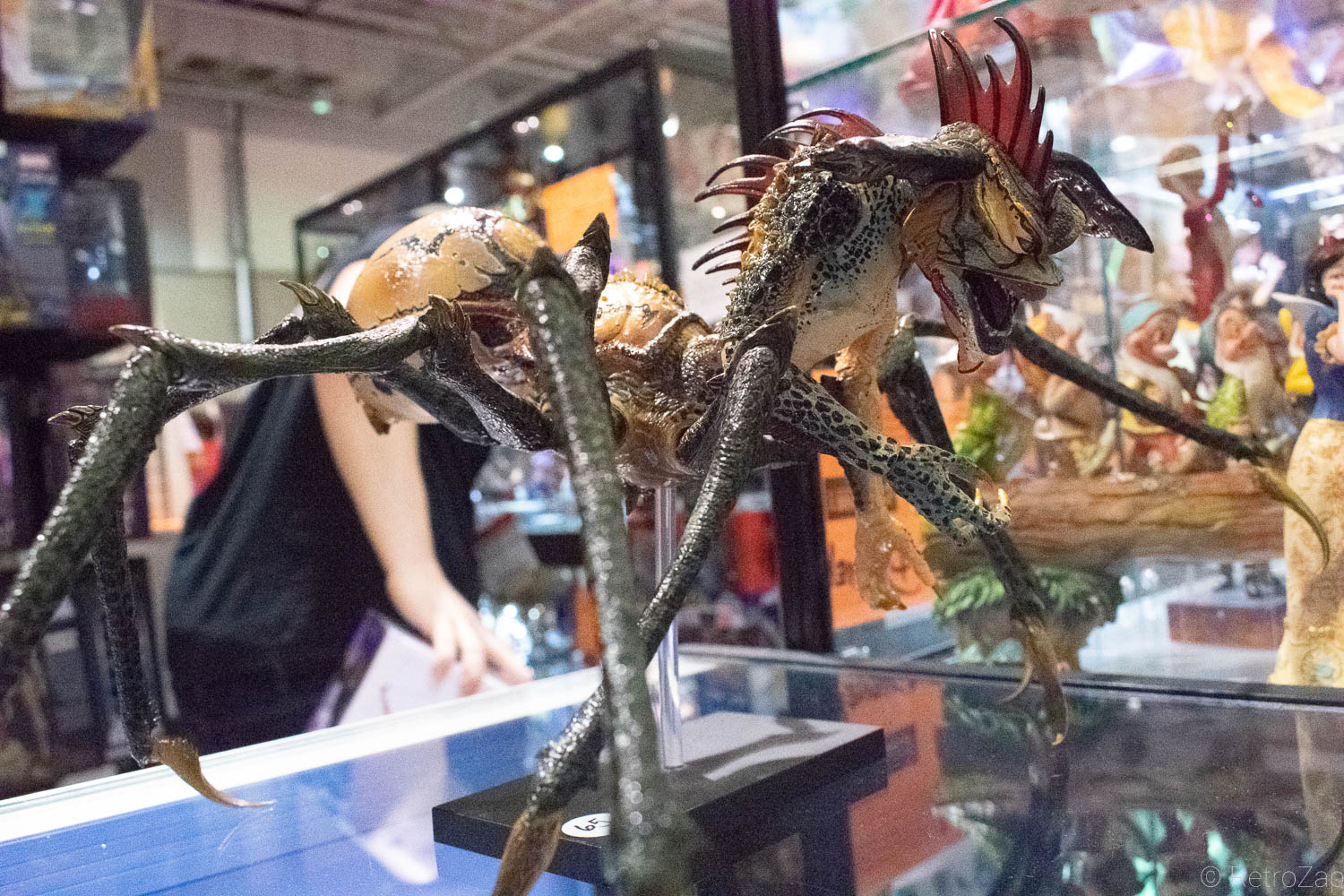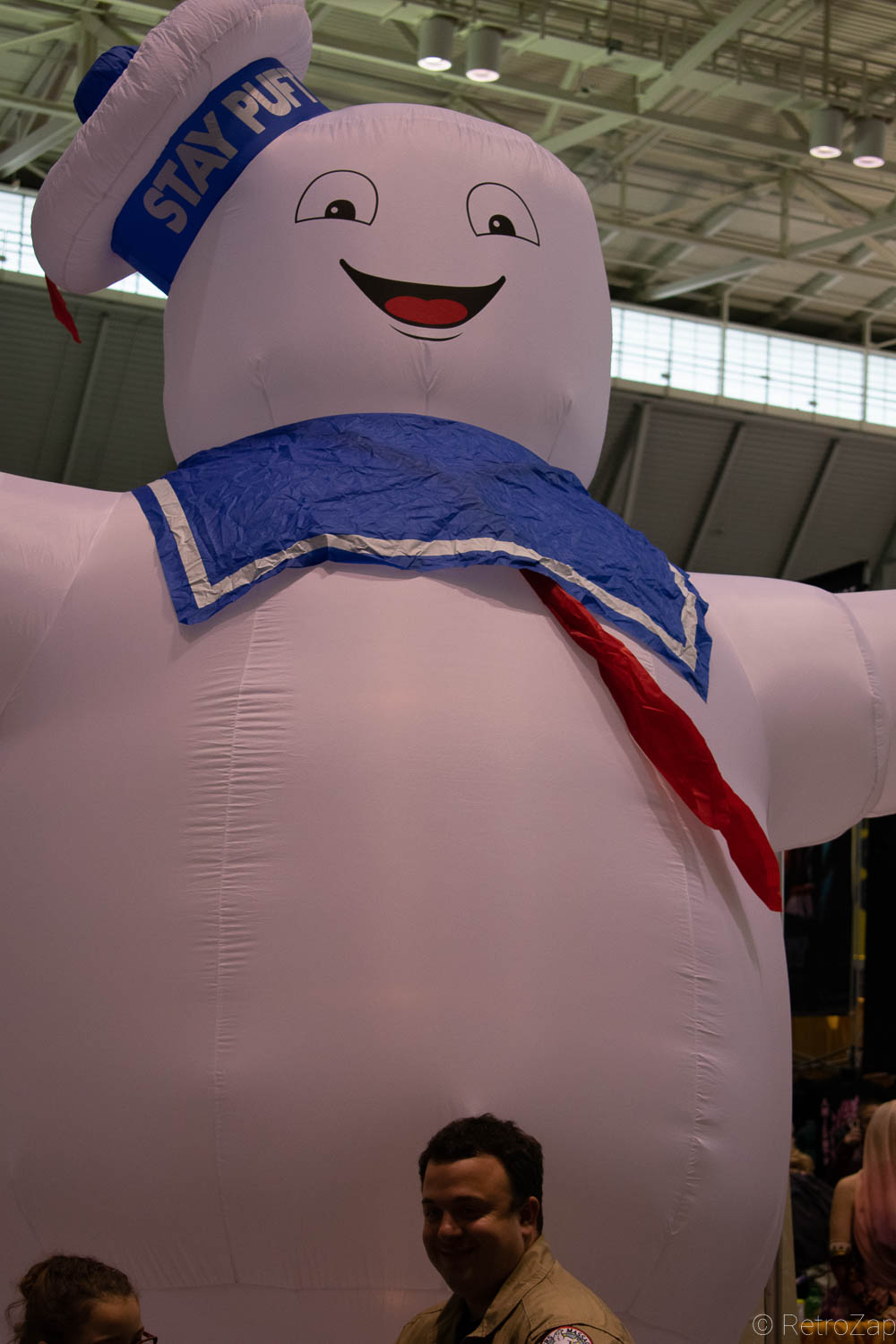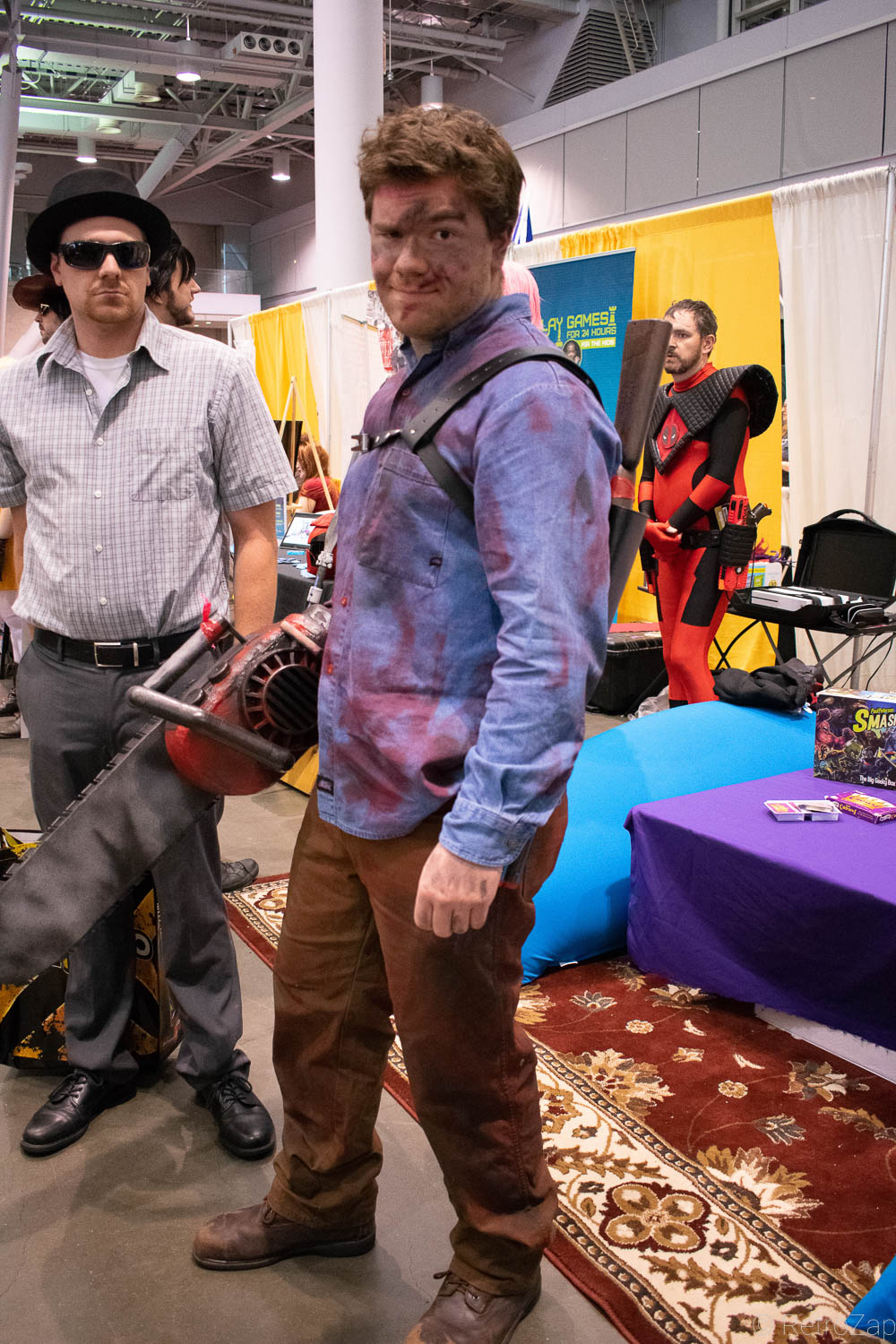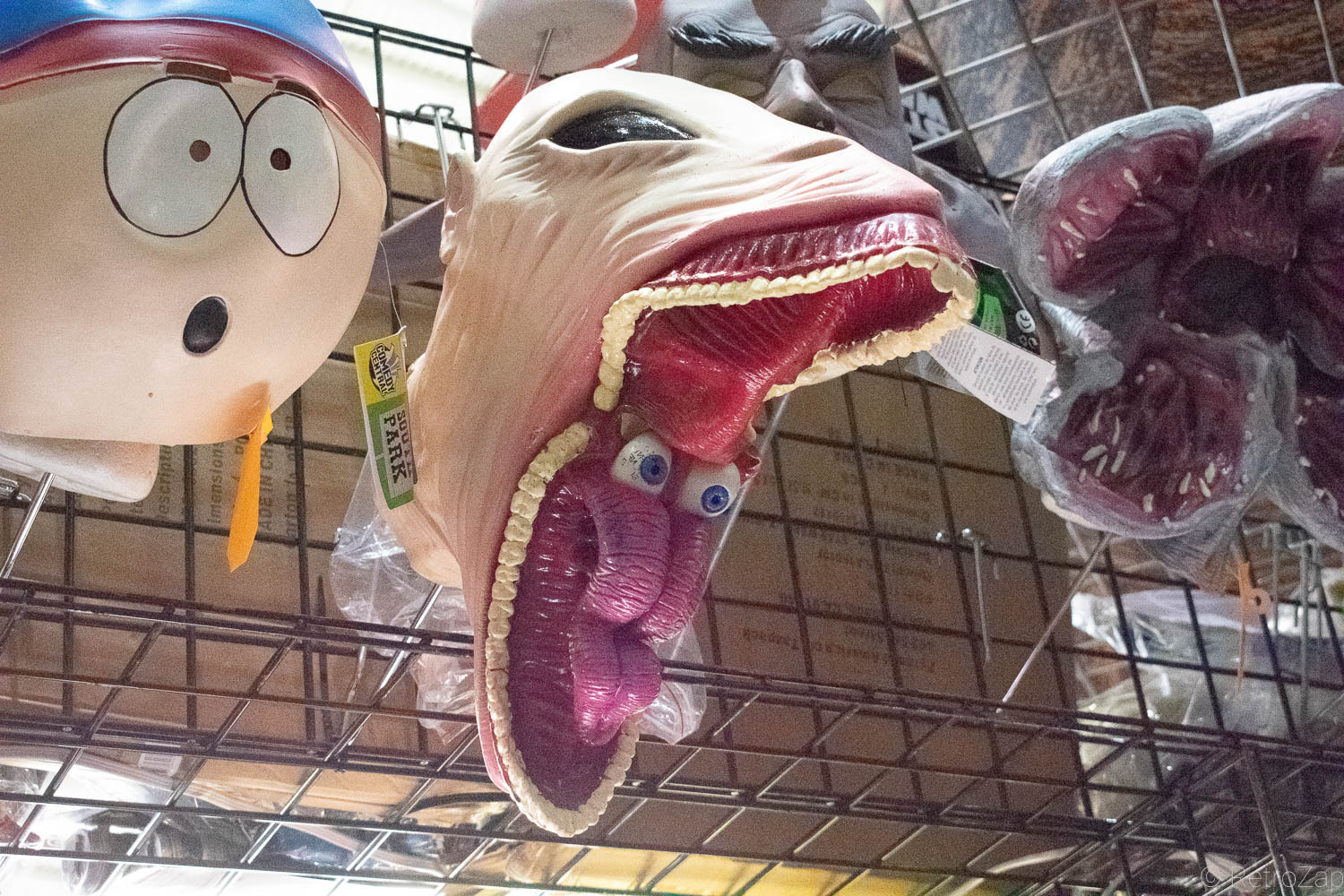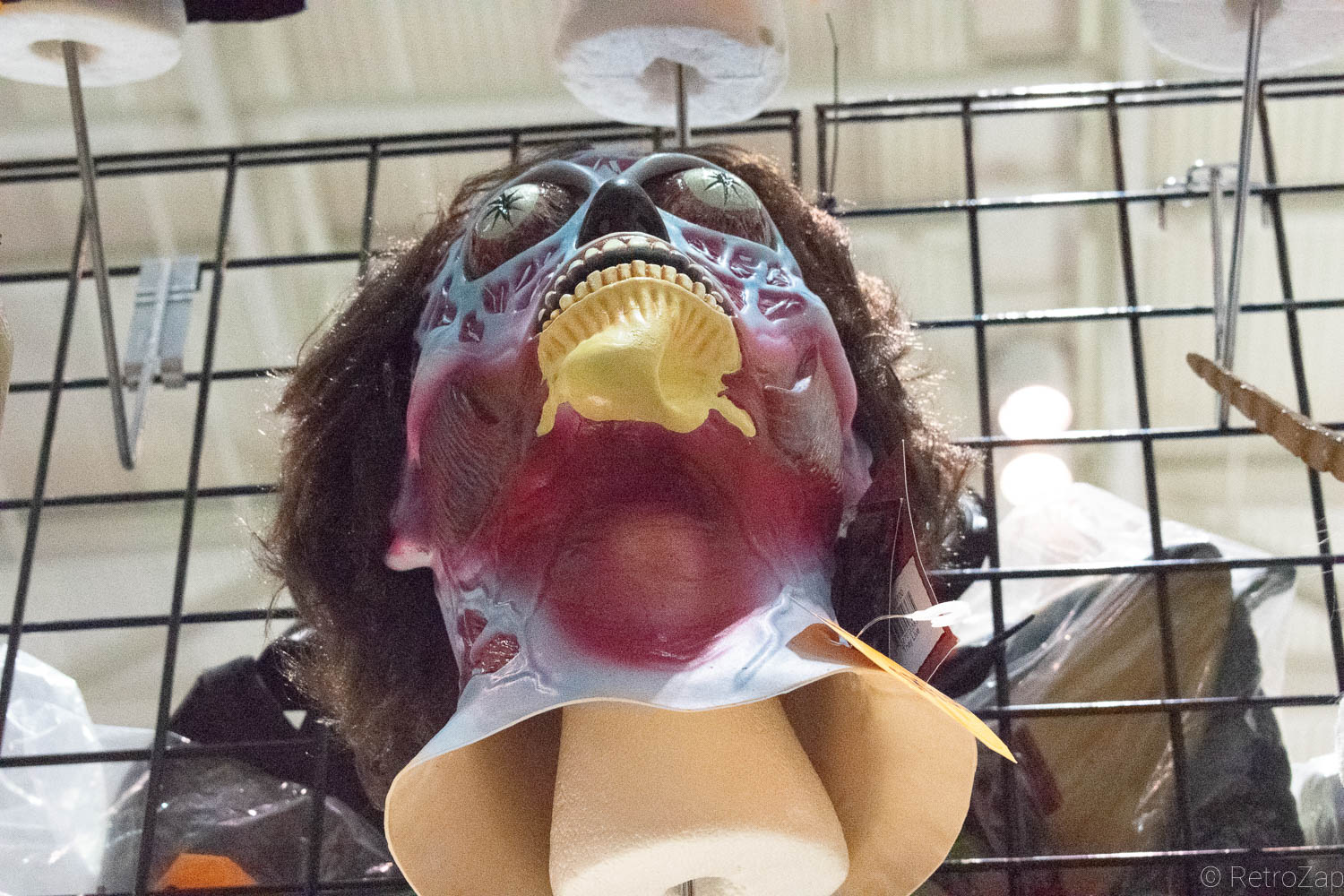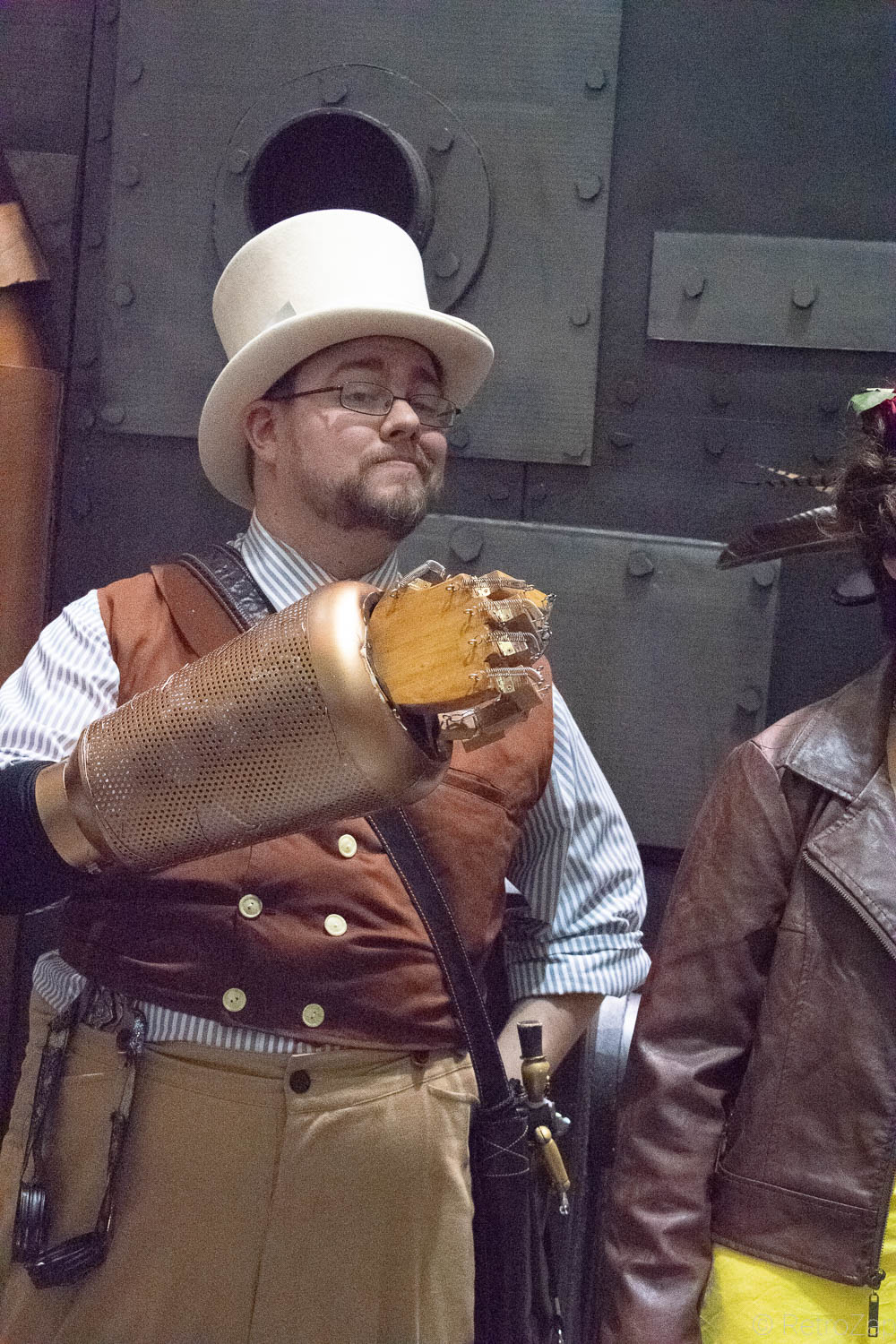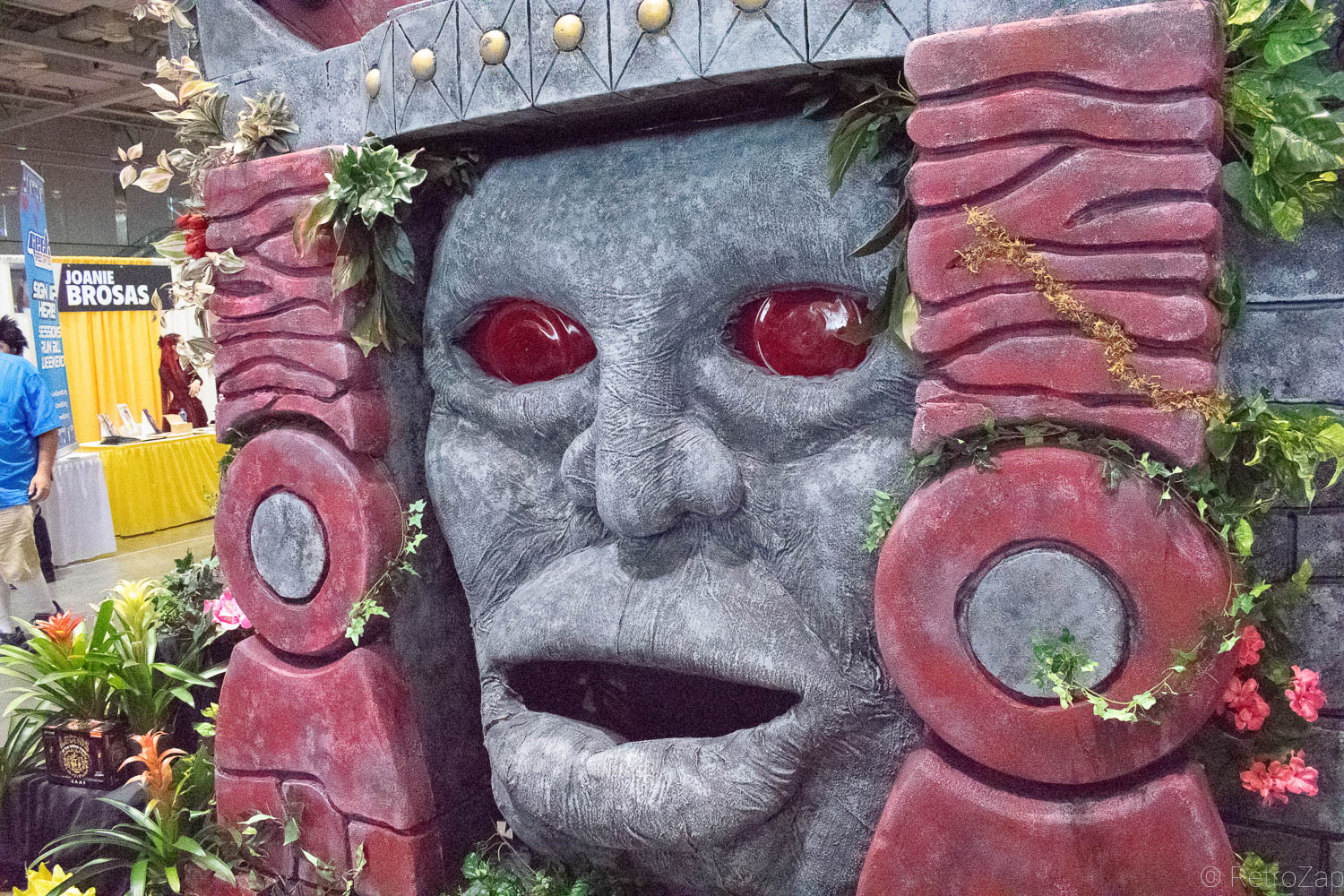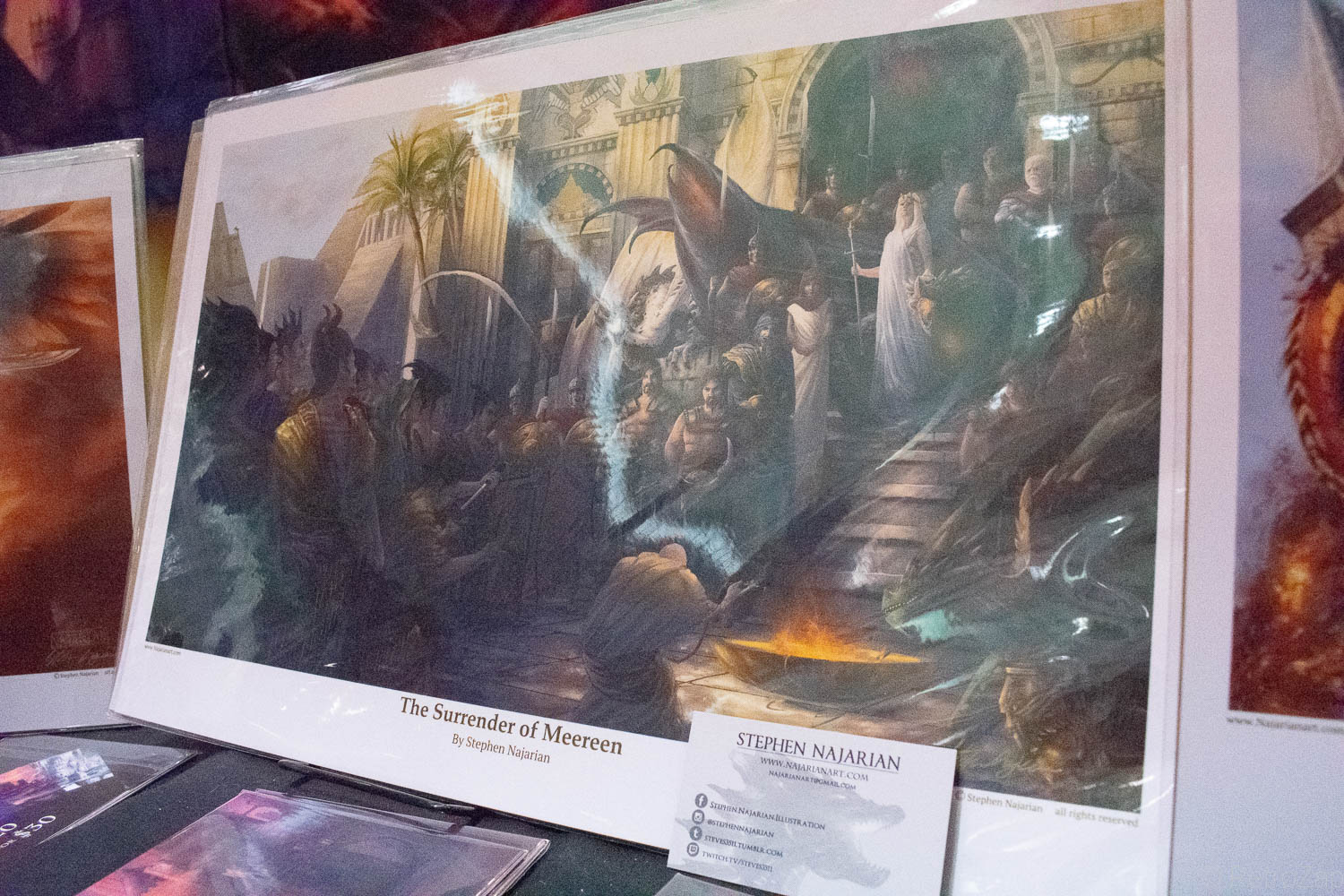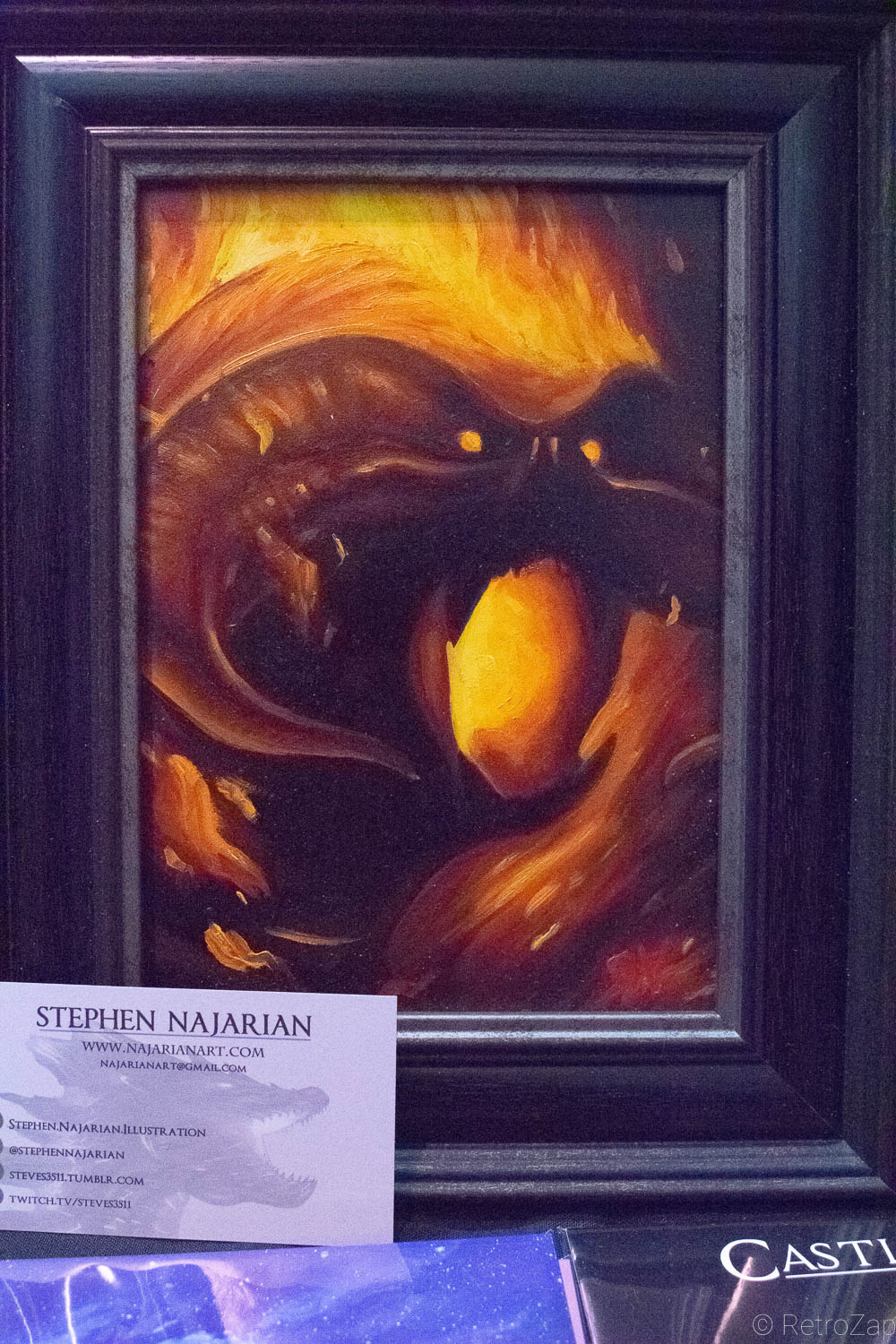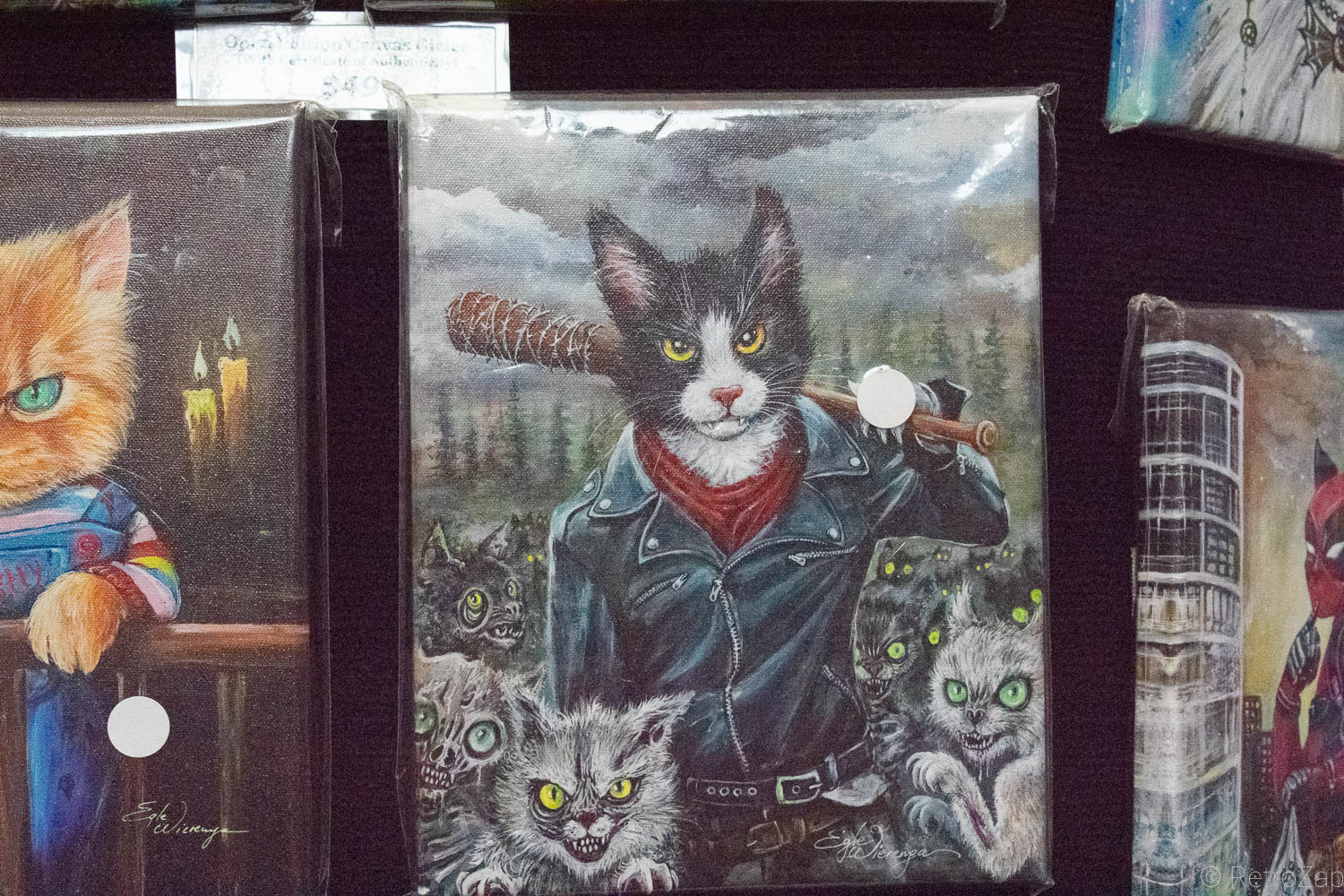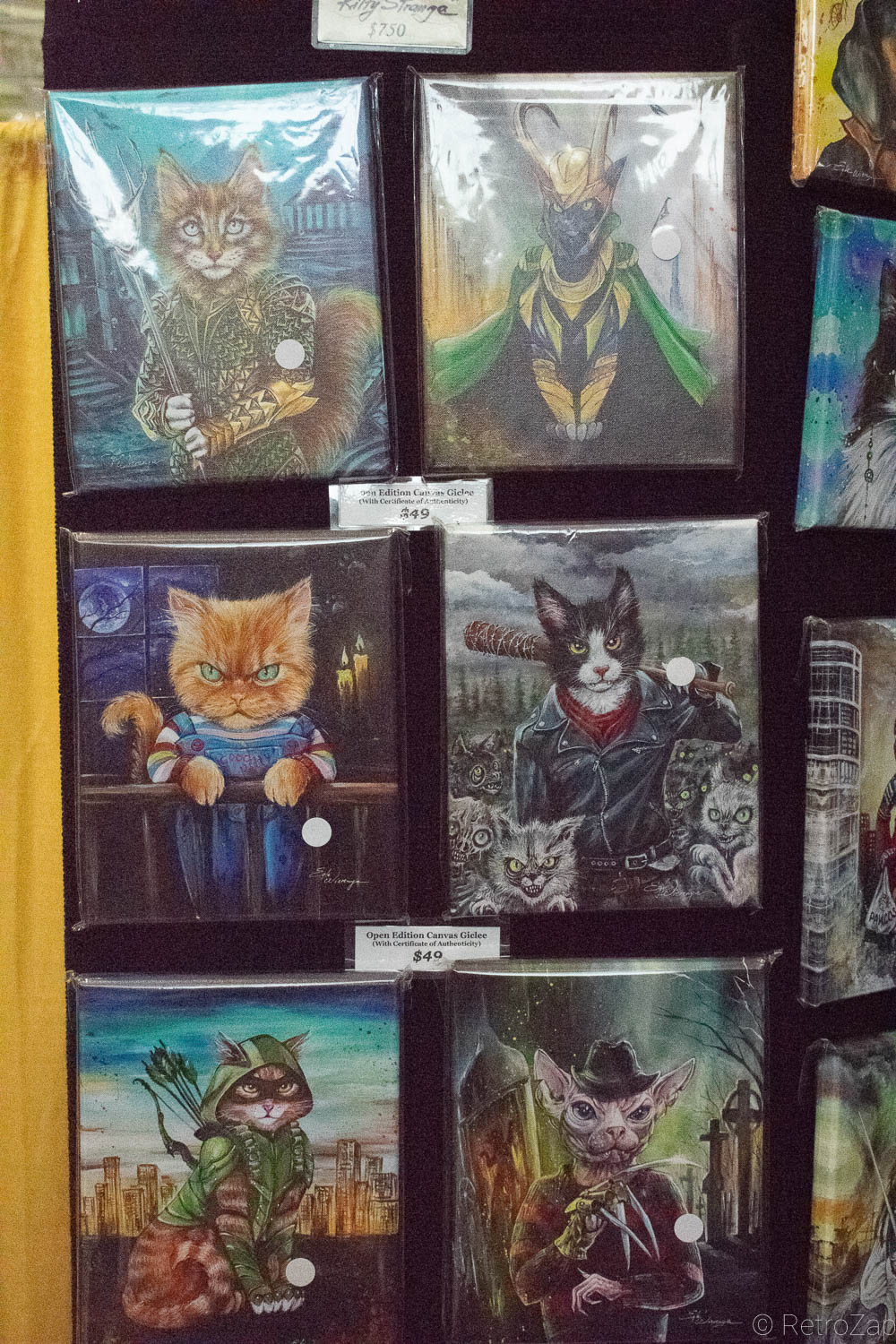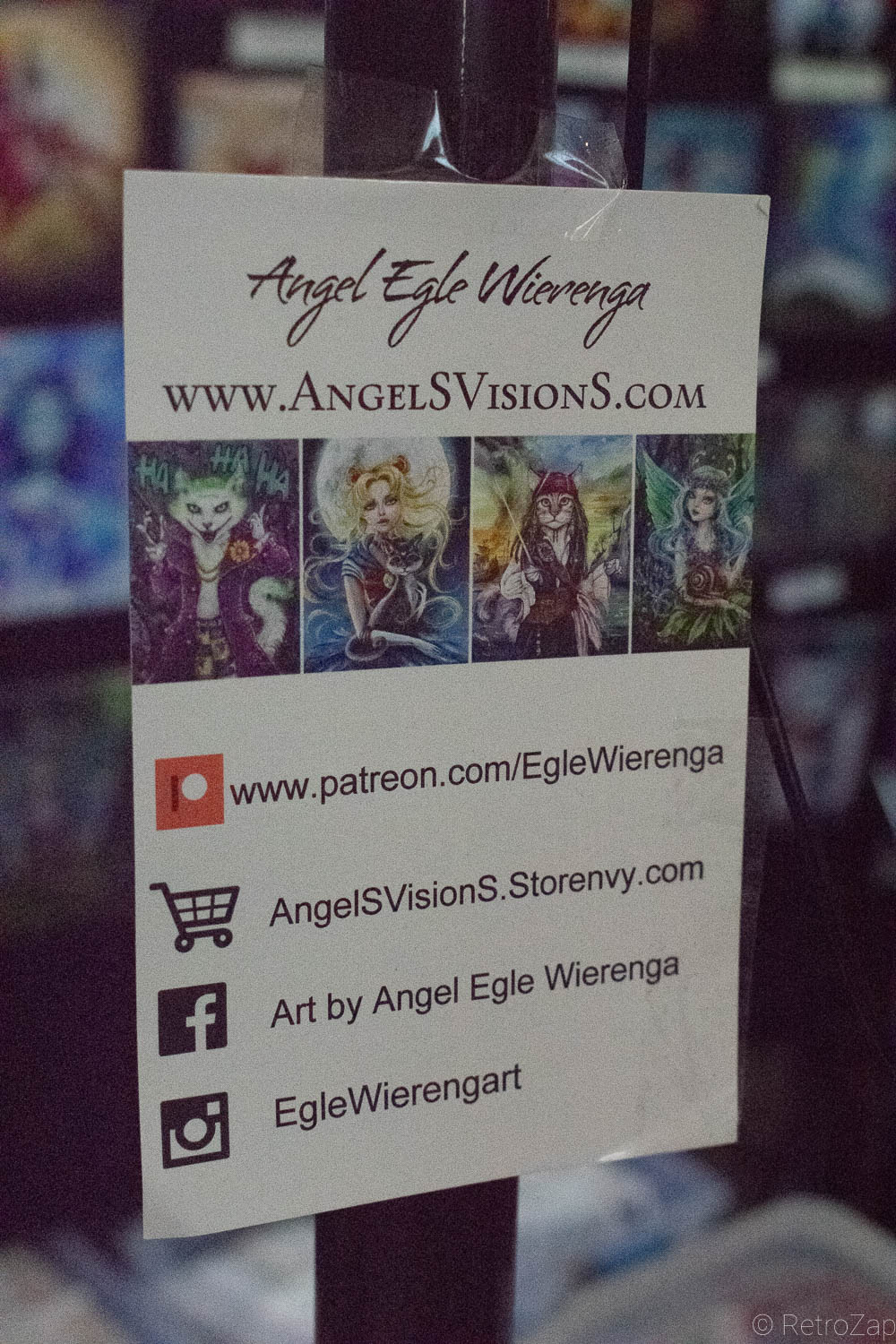 Funko Pop! Domination
More than anything else, Funko Pops may have reached their saturation point in 2018. Fan Expo Boston 2018 was reflective of this, with walls and walls of the brick-like boxes taking up space on the floor. Where will they all be in 20 years? It's hard to say if Pops will become a ubiquitous successor to the 80s action figure, or join beanie babies in the collector's graveyard.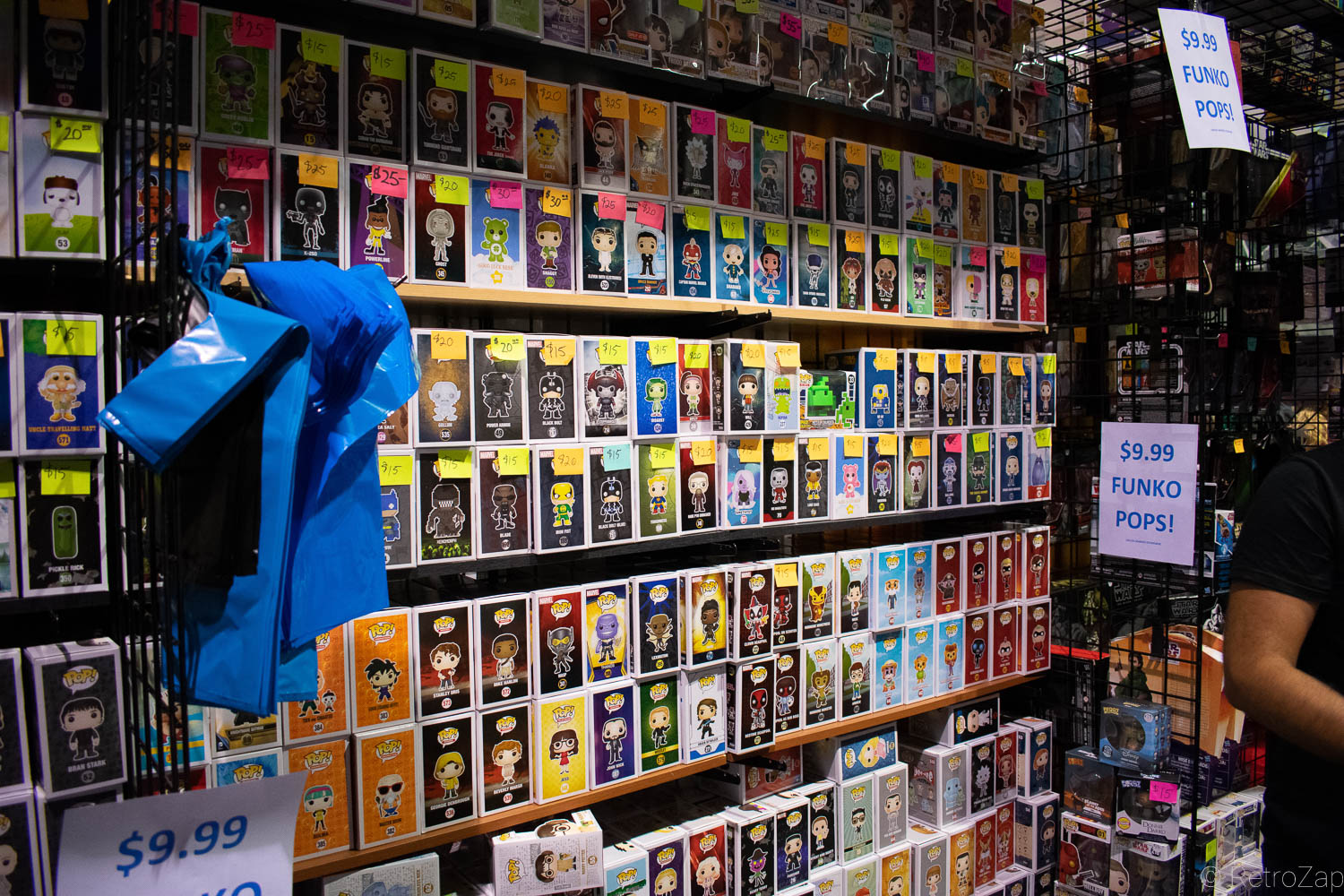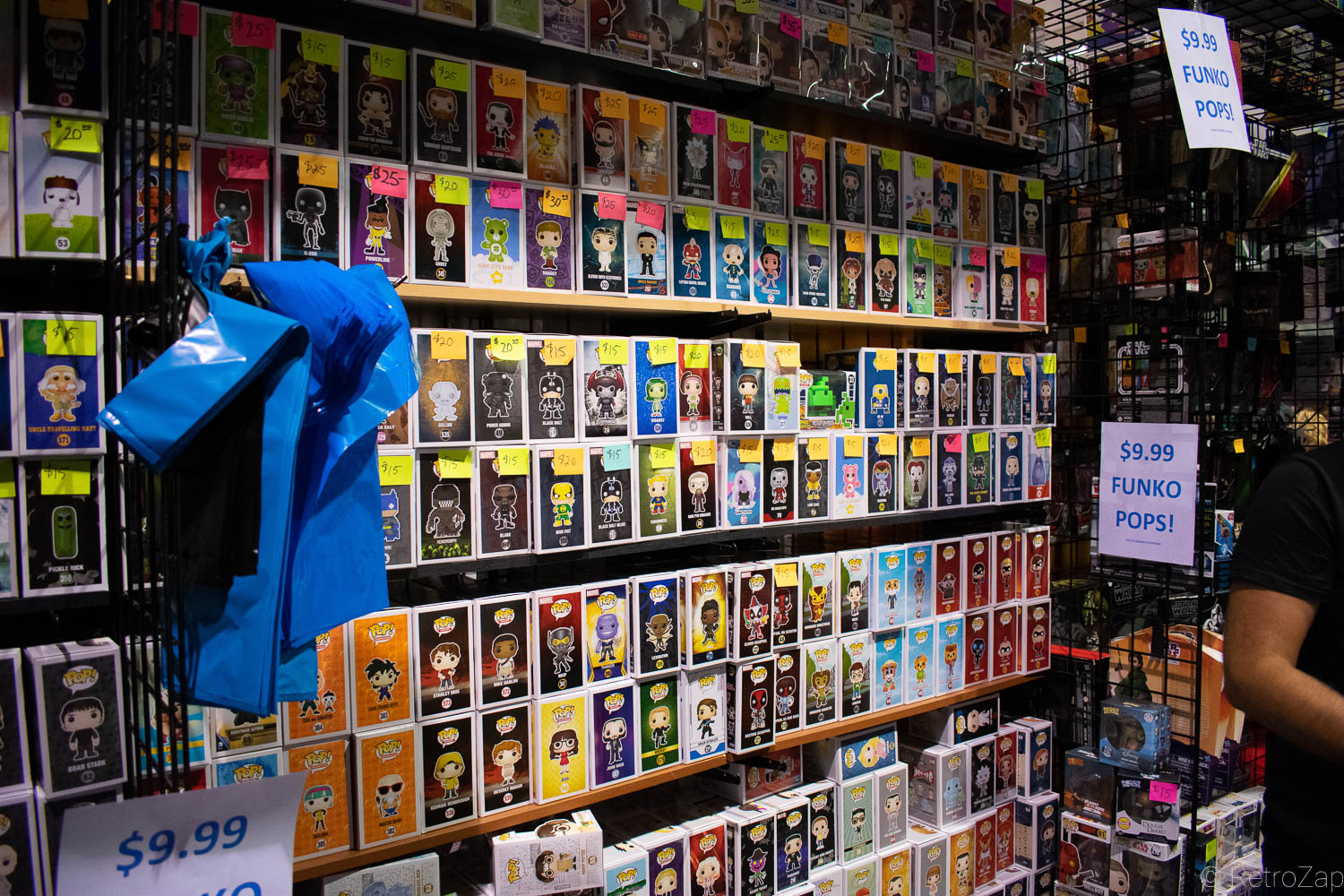 Star Trek
Star Trek is certainly on the rise, and with a riveting panel/show by Brant Spiner, audiences were electrified by his vivacious personality and hopeful to see Data once again on screen in upcoming CBS All Access series.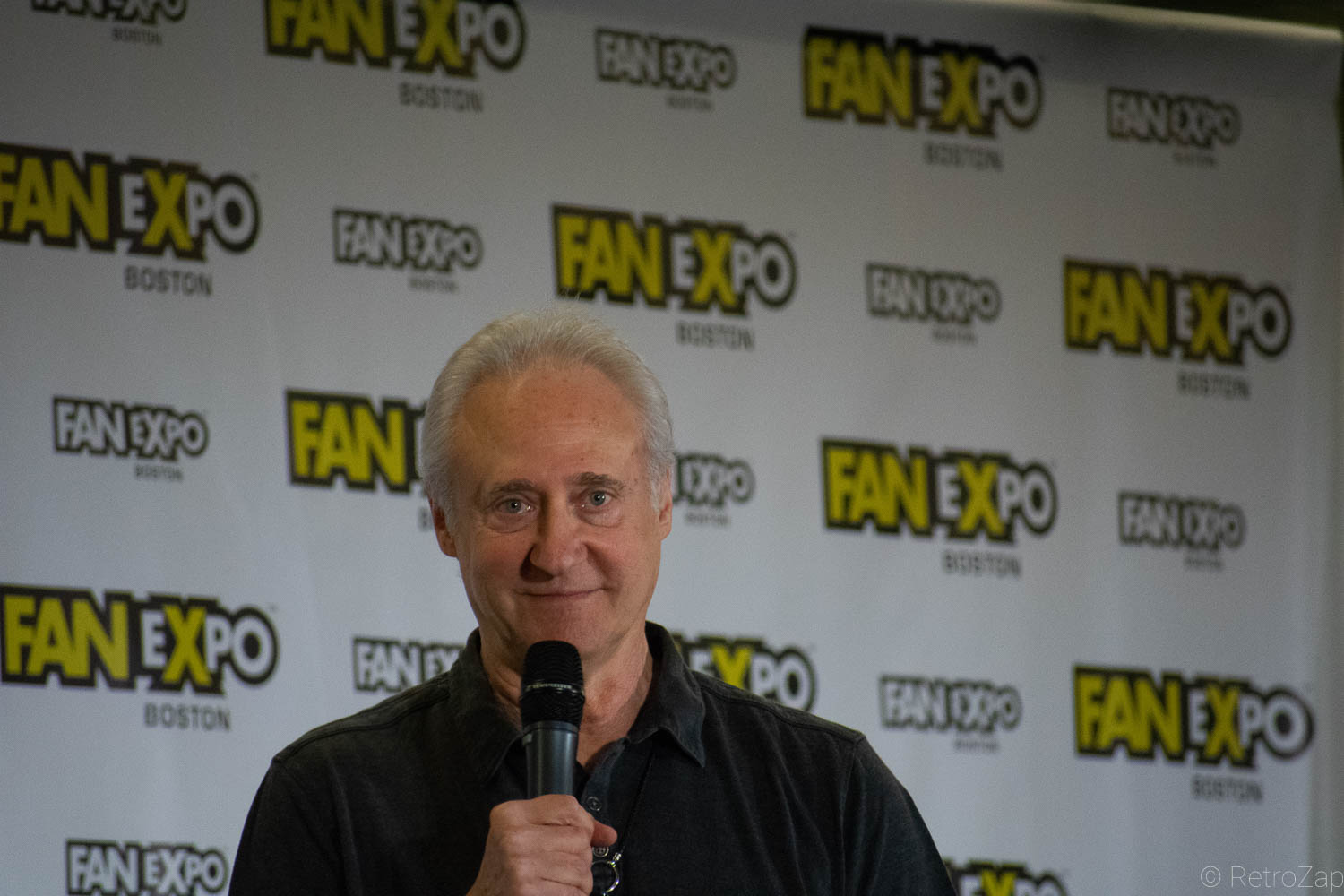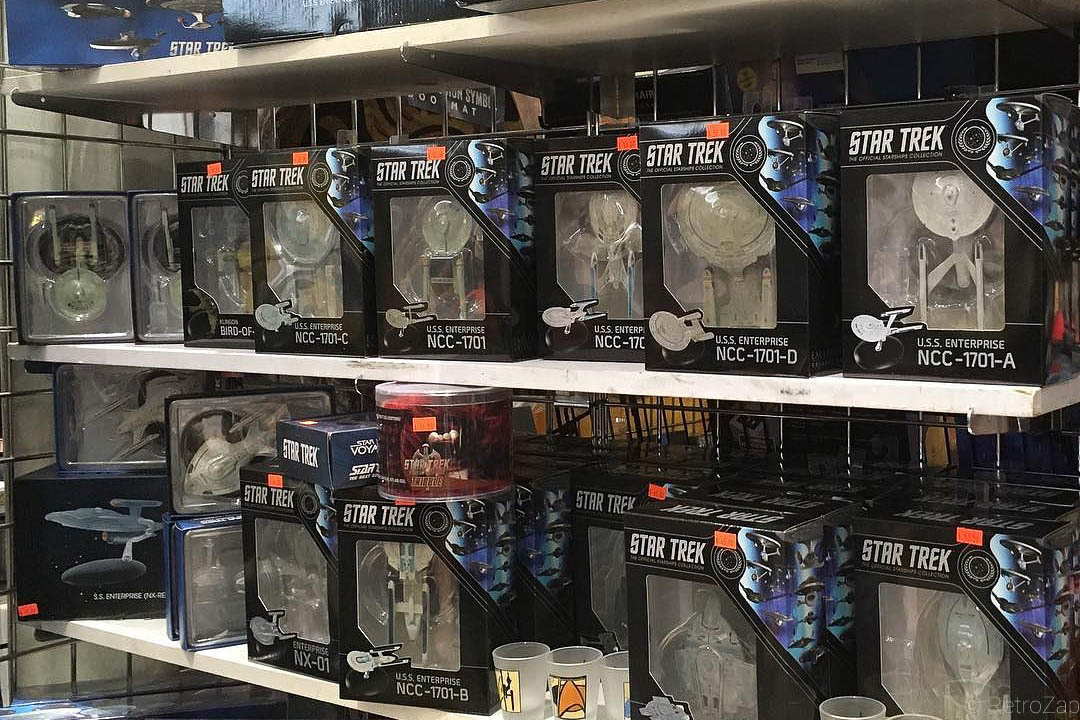 3-D Printed Art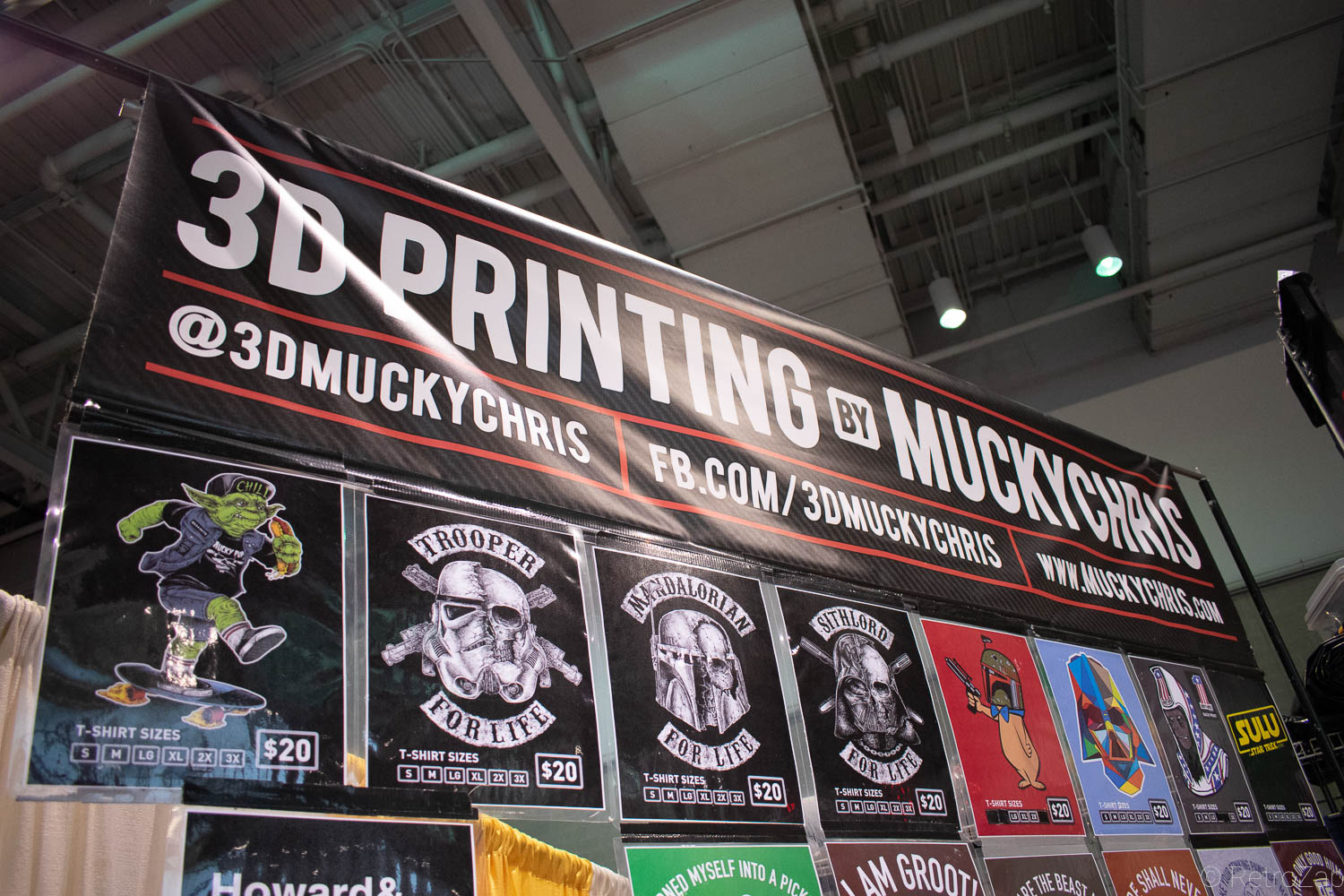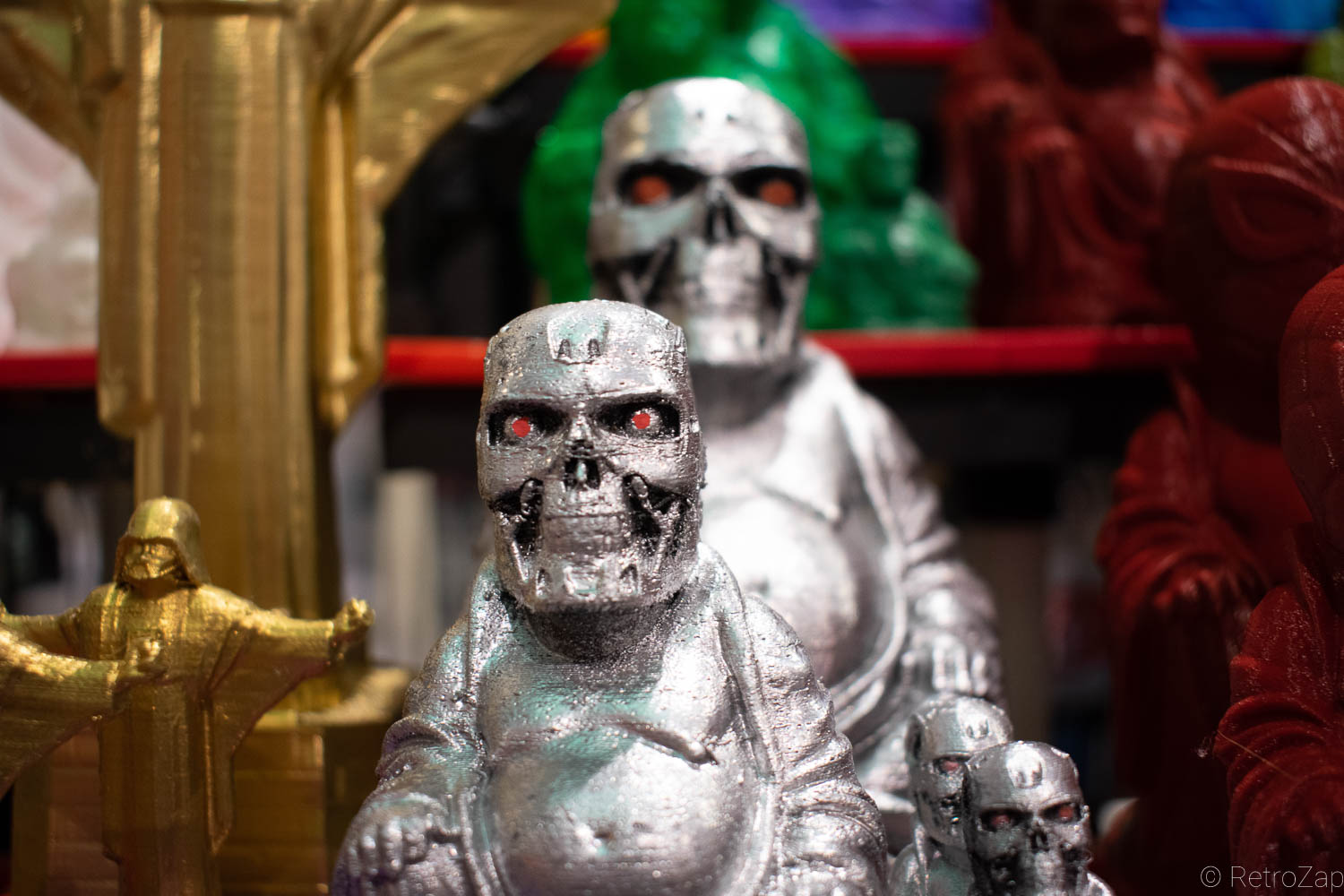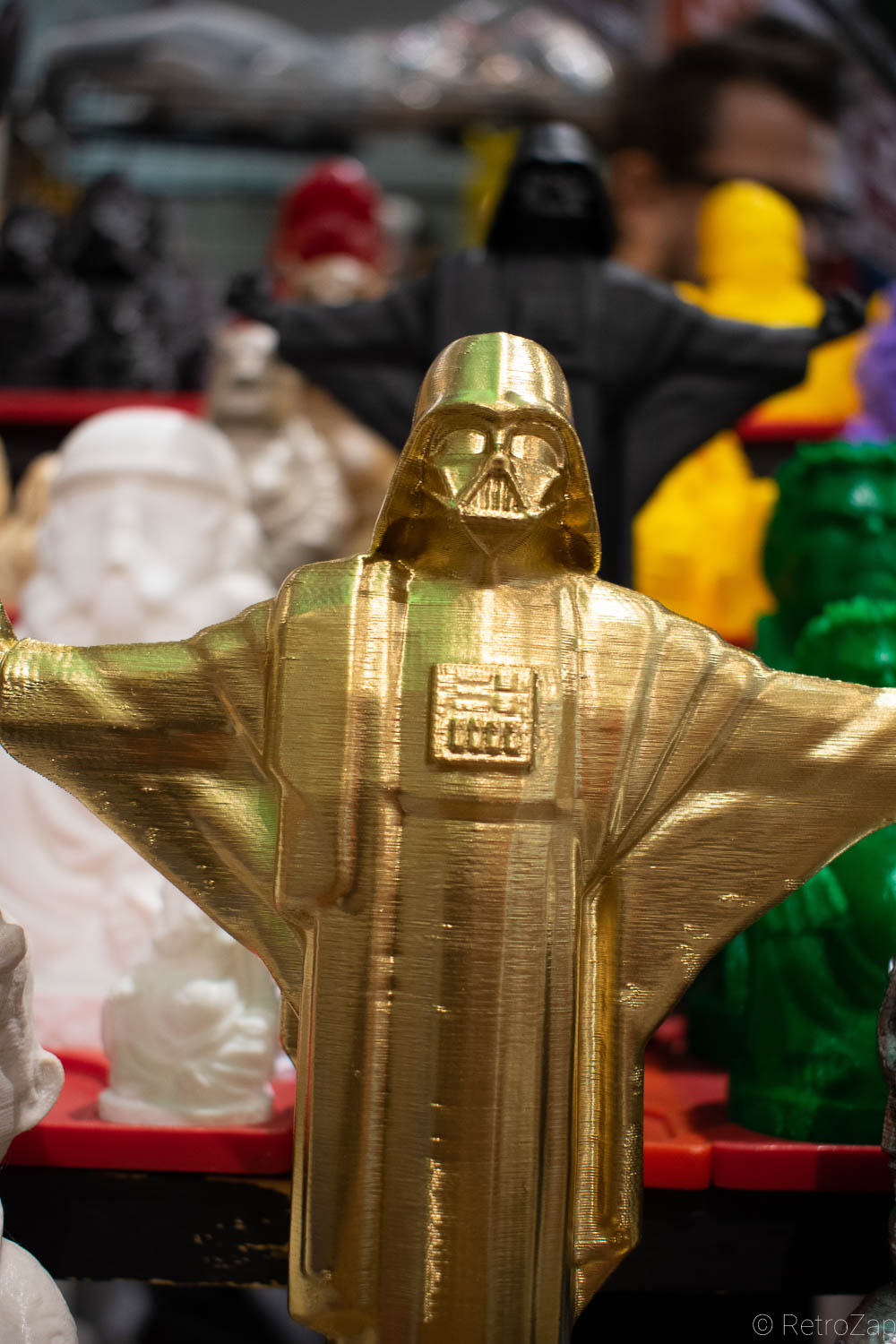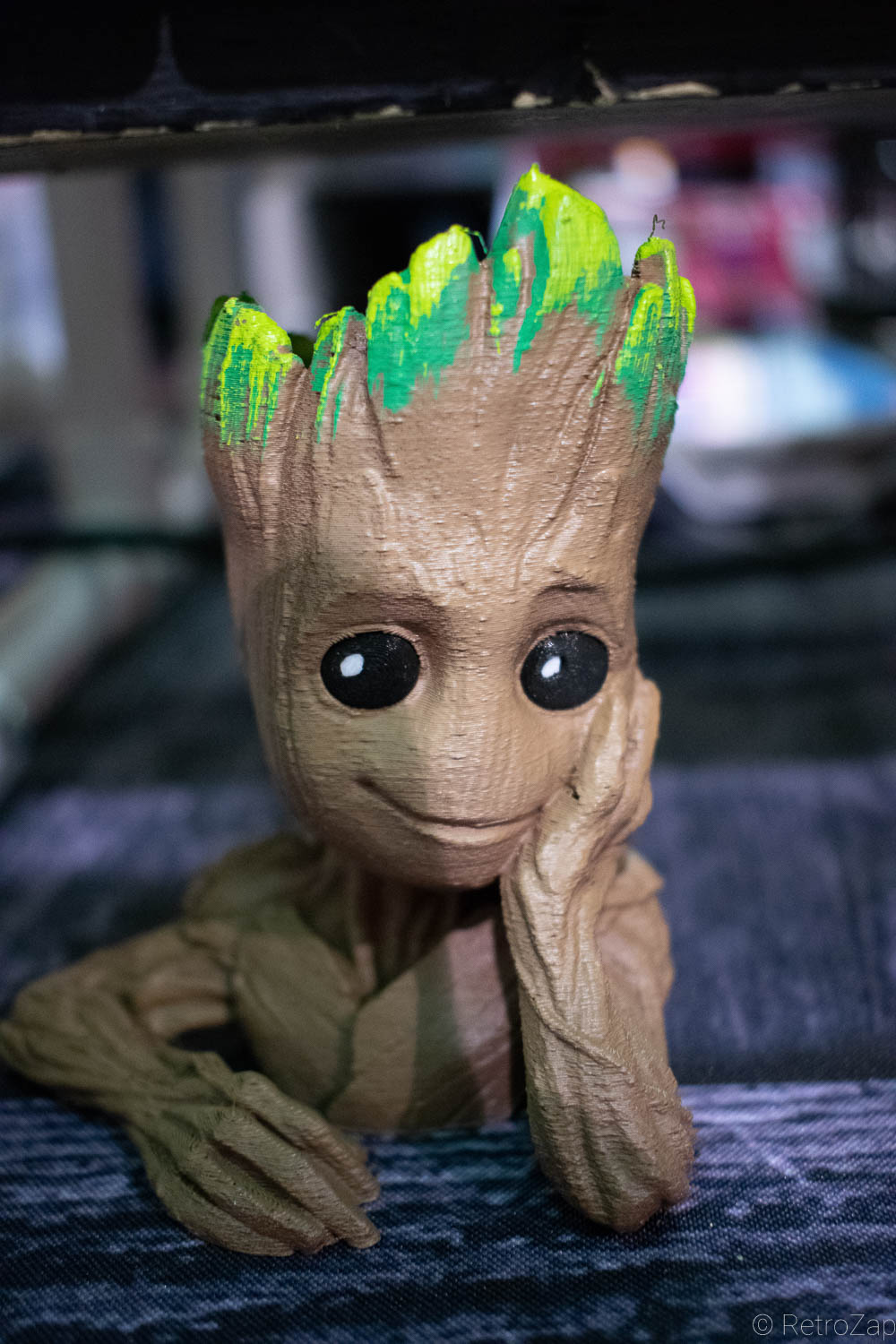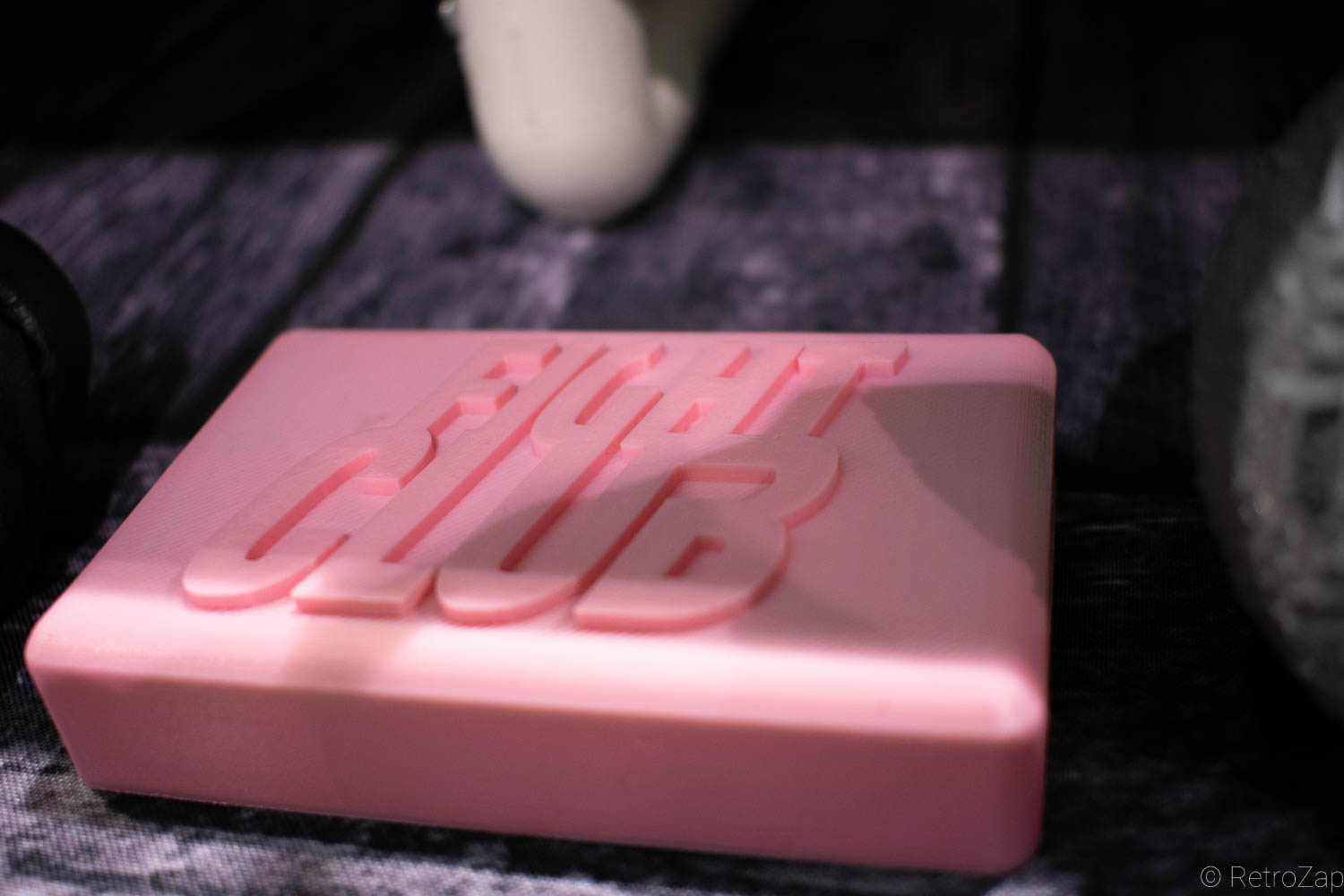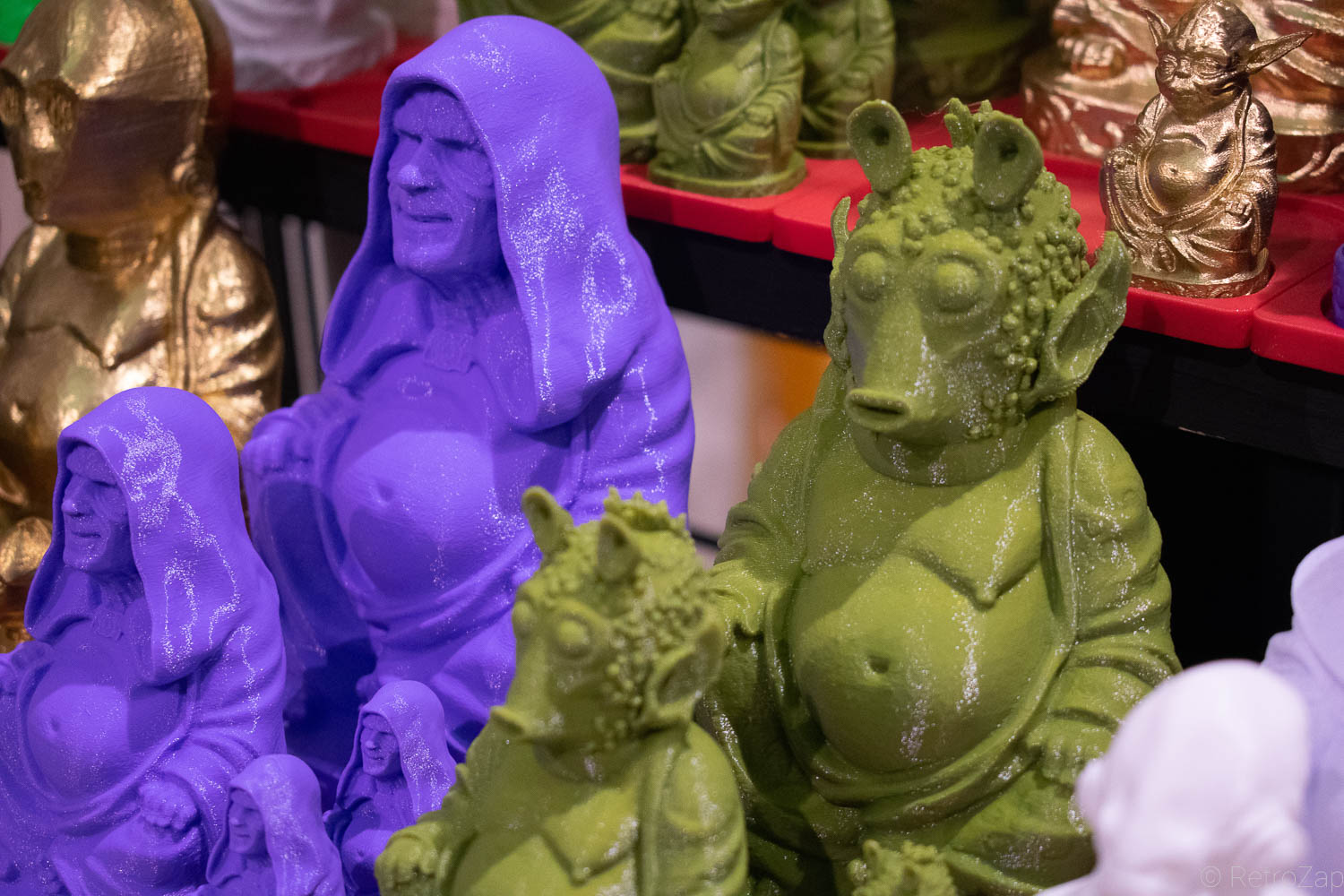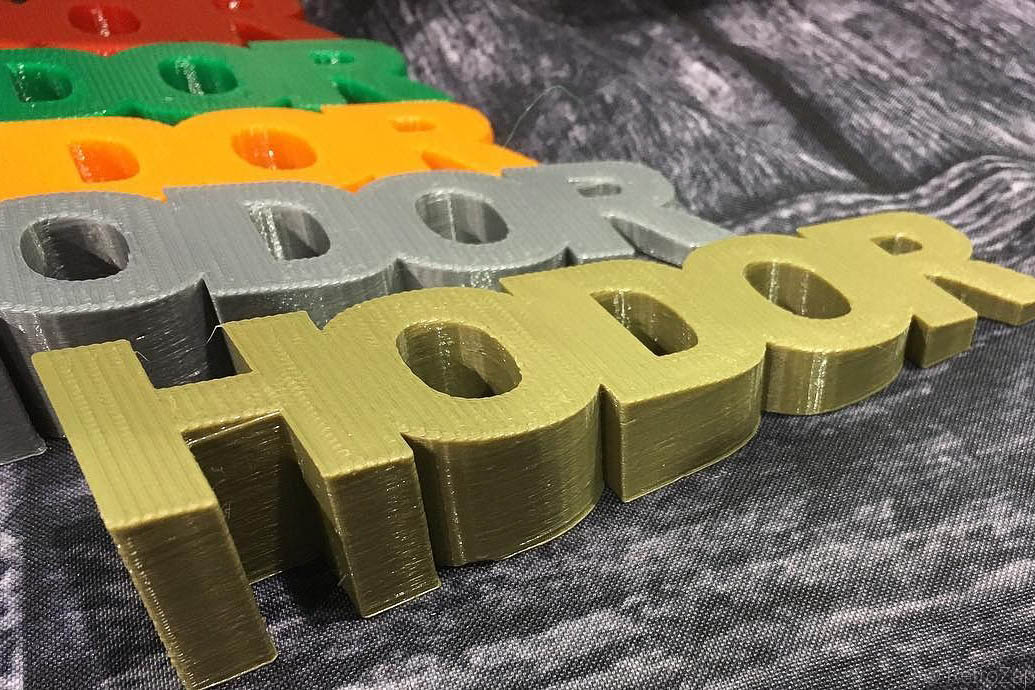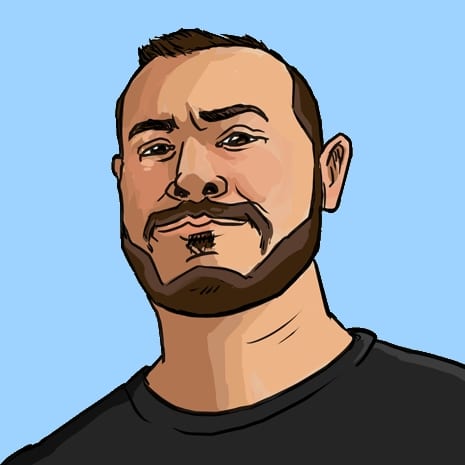 Joseph Tavano is the owner and editor in chief of RetroZap. Born just months before Luke found out who his father was, he has been fortunate to have had Star Wars in his life as long as he can remember. Growing up just outside of Boston, Massachusetts, he can remember substituting sticks for lightsabers and BMX bikes for speeders. He loves comics, retro games, vintage sci-fi paperbacks, and maps. Though an accomplished drummer, he doesn't crave adventure (as much) any more, and prefers his old haunts in Salem, Massachusetts, where he resides with his family. Buy him a glass of whiskey and he'll return it in kind.