In which the guys discuss the March Reflicktions featuring a lot of Nic Cage.
Just Mikey and Dave on this edition of The Deucecast Movie Show, as they give a rundown of all the good (a Nic Cage movie!), the bad (a Nic Cage movie!) and everything in between (a Nic Cage movie!)
---
The Deucecast Movie Show #322: Deuce Deuce Bang Bang
They get right to the action, and along the way, tackle such pressing issues as good and bad Nic Cage… Dave crushin' on a hot Michelle Monaghan… Mikey verbally destroying K-Stew… Munchhausen by Proxy… Emily Blunt's perfect casting… and lots of questions about Wakanda.
Movies discussed:
The Darkest Hour… Kiss Kiss Bang Bang… I Tonya… Gilbert… Personal Shopper… Edge of Seventeen… Mommie Dead & Dearest… Good Time… When We First Met… Army of One… Arsenal… The Mummy… Celeste & Jesse Forever… The Girl on the Train… Table 19… Stasis… Wilson… Frances Ha… Paint It Black… Battle of the Sexes… Wind River… Death Wish… Annihilation… Black Panther…
---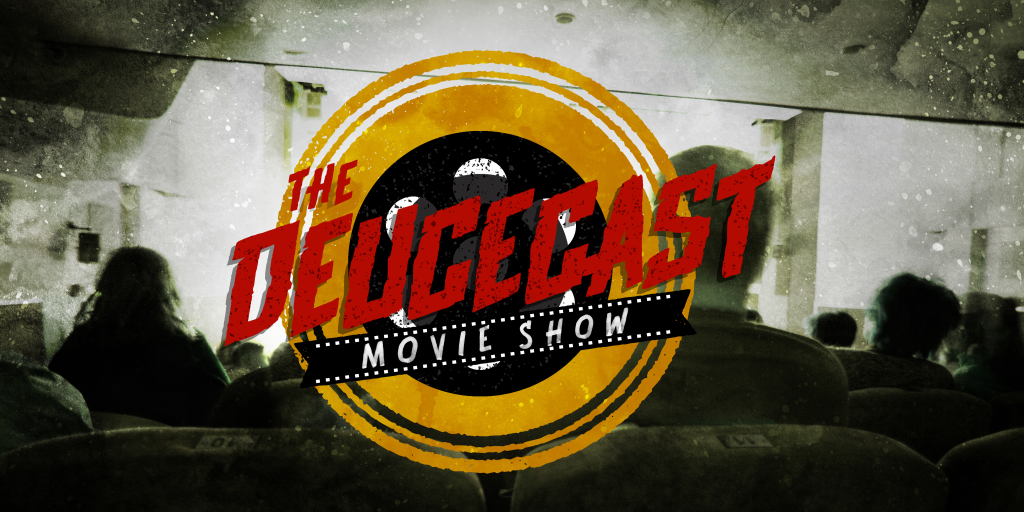 click banner for all episodes and homepage
The Deucecast Movie Show is a podcast done by movie fans for movie fans of all kinds. Hosts Mikey, Pinky, and Dave, along with a rotating cast of fun guests, discuss all sorts of movies–from new to old, fantastic to craptastic and everything in between.  Expect themed episodes, feature lists, favorite movies, and also single-film focuses. Play with movie games like "Denzel" or "The Ryan Philippe Game," then participate in voting in the annual Deucie Awards and yell at us when someone defends a Damon Wayans movie as "nearly the perfect film." If you love movies, then you'll love The Deucecast Movie Show!
We love to interact with our listeners so please subscribe to the podcast and send us an email, tweets, and comments as you listen at your leisure. The more the merrier, so thanks for tuning in!
The Deucecast Movie Show #322: Deuce Deuce Bang Bang