In the final live show of the summer, The Deucecast Movie Show hosts David and Mikey dive into the upcoming Han Solo film, with Friend of the Show Hurricane Rhett.
---
---
The Deucecast Movie Show #289: The Han Solo Live Show
Lots of random tangents on best and worst case scenarios for the film and it's plot, casting and miscasting and a discussion on the Star Wars saga as compared to Marvel.
All coming live from the Sci-Fi/Fantasy Fest, sponsored by Kingdom Comics, in Hoover, Alabama, recorded in front of a panel audience (with a few audience questions)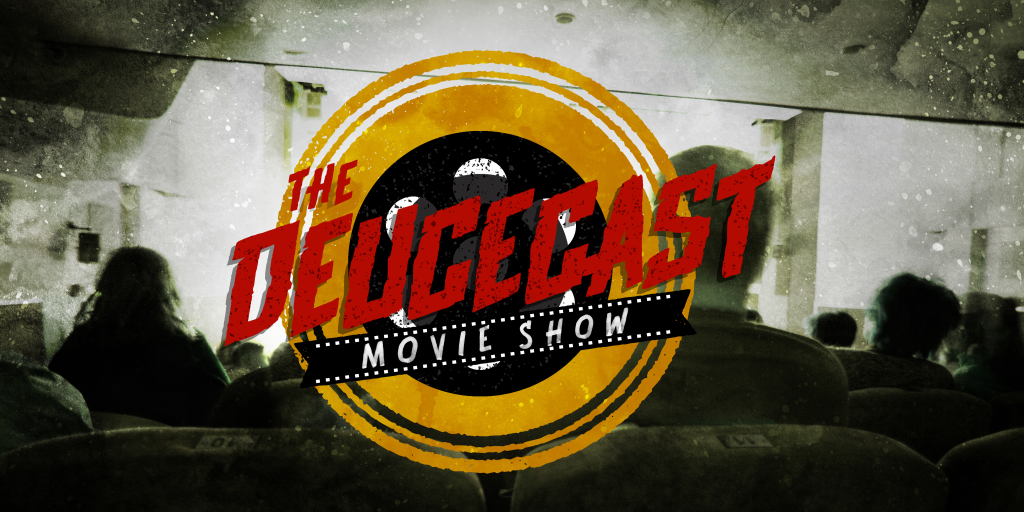 click banner for all episodes and homepage
The Deucecast is podcast done by movie fans for movie fans of all kinds. Hosts Mikey, Pinky, and Dave, along with a rotating cast of fun guests, discuss all sorts of movies–from new to old, fantastic to craptastic and everything in between, too.  Expect themed episodes, feature lists, favorite movies, and also single-film focuses. Play with movie games like "Denzel" or "The Ryan Philippe Game," then participate in voting in the annual Deucie Awards and yell at us when someone defends a Damon Wayans movie as "nearly the perfect film." If you love movies, then you'll love The Deucecast Movie Show!
We announce on Twitter when we record, so you can listen live on Mixlr. Tune in there and chat with us, and also subscribe to the podcast and send us an email, tweets, and comments as you listen at your leisure. The more the merrier, so thanks for tuning in!
The Deucecast Movie Show #289: The Han Solo Live Show