Star Wars and Halloween got together like chicken and parmigiana, so why does this Star Wars Halloween episode spiral out of control?!
Well, we tried to do an episode about Star Wars and Halloween, but it turns out one of the Brews and Blasters hosts doesn't really love Halloween so we start spiraling…and end up in a great conversation about Gary Kurtz, the long-lost Making of The Empire Strikes Back documentary by Michel Parbot, and a lot more. Toss in some stellar email, a killer Oppo Award and an interstellar NeedEm GotEm, and you got a stew baby! And a podcast episode. Whatever. Let's go, Warheads! The Star Wars Party starts NOW! It's time for Brews and Blasters.
Notes
What's up with the banthas?
What if R2 was in the Rat Pack?
Joe wants to talk about Star Wars and Halloween but it goes way off the rails!
What it's like living in the Halloween Capital of the World—Salem Massachusetts!
In memoriam: Gary Kurtz
Discussion on the long-lost "The Making of The Empire Strikes Back" documentary by Michel Parbot

Star Wars Wisdom from Irving Kershner!

Star Wars is NOT science fiction. It is not science fantasy. It is not space opera. It is fairy tale.

Was Harrison Ford drunk?
Carrie on the classic movie magic and romance in The Empire Strikes Back
Mark discussing becoming a Jedi without spoiling the film.
Is there finally confirmation of the intended timespan of Empire?! Huge Revelation!

Star Wars and Halloween Attempt part II

The greatness and terribleness of the Ben Cooper costumes.
The realization that we get to relive Halloween and Star Wars again through our kids!
It derails AGAIN! Turns out Chris lowkey hates Halloween

Email

Stuffed Burgers!
Rhode Island Comic Con announcement!

Some good advice for first timers

Oppo Award!

This week goes out to Victoria from Victoria's Cantina

Hasbro 3.75 Solo Target Exclusive 6 pack
Contest! Listen to find out how to enter and what you win!
Links
Join Our Community: Discord Server
Subscribe: Apple Podcasts | Spotify | Stitcher | Google Play | Soundcloud | iHeart Radio | TuneIn | RSS
RetroZap Podcast Network: Apple Podcasts | Google Play | RSS
Social:  BrewsAndBlasters.ninja | Facebook | Facebook Group | Twitter | Instagram
Email: [email protected]
Voicemail: (978) 219-6688
ALL NEW DESIGNS! T-Shirts: TeePublic Store
Support Brews and Blasters: If you like the show, please leave us an iTunes review. It helps, honestly, because more people will find the show. And if you take the time, we'll really, really appreciate it. Plus, you'll win an Oppo Award!
Support These Things, Too: Go to JediNews and Fantha Tracks for ALL your Star Wars information! And, for the best Star Wars podcast reviews out there, head over to Roqoo Depot.
---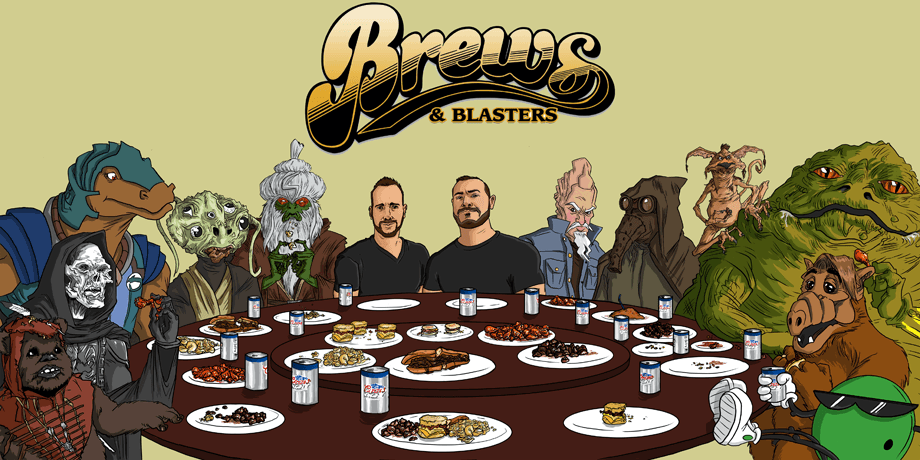 click the banner for all episodes and homepage
Born from the discussions between two friends at a local pub in the historic town of Salem, Massachusetts, Brews and Blasters is your chance to kick back, relax and then enjoy everything about that galaxy far, far away. Your hosts, Chris Salton (founder, The Collectors Hutt) as well as Joe Tavano (founder and editor in chief, RetroZap!) sit down every week to do what would be doing anyway–talk about all things Star Wars, tell some stories, and of course, have a good time. Join Joe and Chris as they share their love for Star Wars, the most obscure Star Wars characters, Boston's North Shore, 1980s pop culture and delicious food, and occasionally talk to fascinating people–and friends, like an anthropomorphic packet of crystallized lime.
Brews and Blasters 179: You're Practically a Warlock