Beckett, Val, and Rio pull of a heist with unexpected consequences in this prequel to Solo: A Star Wars Story.
This article discusses plot points from Star Wars: Beckett #1.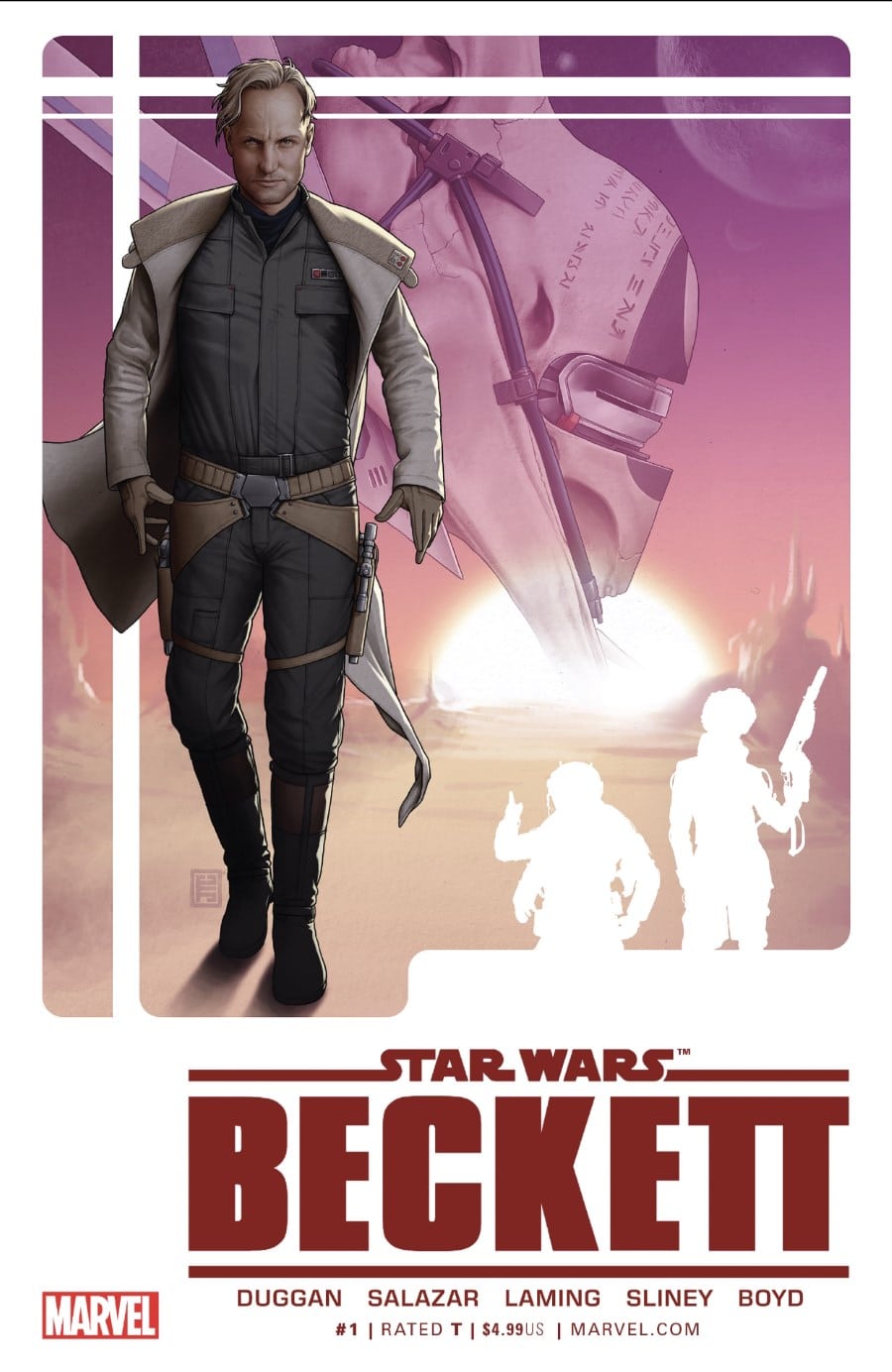 Star Wars: Beckett #1
Writer: Gerry Duggan | Artists: Edgar Salazar, Marc Laming, and Will Sliney | Colorist: Jordan Boyd | Letterer: VC's Travis Lanham | Cover Artist: John Tyler Christopher | Graphic Designer: Anthony Gambino | Assistant Editor: Tom Groneman | Editor: Mark Paniccia
Solo: A Star Wars Story introduced Star Wars fans to Tobias Beckett and his crew. During the course of the film, Beckett became something of a mentor to a young Han Solo. Although snippets of Beckett, Val, and Rio's past were eluded to over the course of the movie, their history was largely untold. Star Wars; Beckett #1 begins to fill in that blank area of canvas for some of the newest additions to the Star Wars galaxy.
Beckett and Friends
Although Val and Rio join Beckett on this adventure, this story focuses mainly on the title character. Beckett #1 captures the same character seen in Solo: A Star Wars Story. If anything, it portrays a character that Woody Harrelson brought to life. Gerry Duggan, who also wrote the Chewbacca miniseries, paints Beckett with a bit of southern charm and hustle. Beckett appears every bit the scoundrel type that Han Solo aspires to be.
Keeping him in check, to a degree, are Val and Rio. For instance, after securing a big score of blank identification chips, ostensibly for Dryden Vos, Beckett proposes skimming some off the top. In a deft bit of writing, Duggan reveals that Beckett and company work for Dryden while seeking debt relief. Becektt hopes their score is big enough to get them out of a life of working for Crimson Dawn. This point wasn't entirely clear in the film. There they seemed to be looking for a score to set up their retirement. Regardless, Beckett's hope is to skim a little and then buy out their debts, thus securing their freedom. As tempting as the idea is, Val and Rio caution Beckett that it is just too dangerous to cross Vos that way.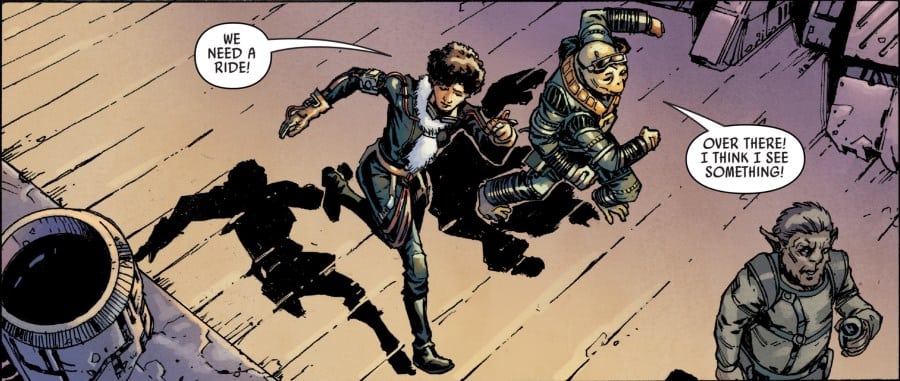 Swashbucklers
One of the most challenging aspects of creating a good Star Wars story is capturing the feel of genuine Star Wars action. In other words, not all action scenes are Star Wars scenes. Duggan and the team of artists on this book capture the Star Wars flavor. Whether it is scamming a bar full of ruffians, fighting gangsters at sea with a sea serpent breathing down their neck, or defending themselves from Enfys Nest and her Cloud-Riders, the creative team on Beckett #1 replicates the pace of Star Wars action. This is a story that could appear on the big screen.
The art by Salazar, Laming, and Silney goes a long way towards the success of this issue. All three styles complement one another quite well. In addition, Boyd's coloring blends them together nicely. Beckett resembles Harrelson while preserving a comic book quality. The same can be said for Val and her resemblance to Thandie Newton.
In addition to the art, some of the plot concepts work very well. Beckett's decision to lure a sea serpent to attack by dropping some of his own blood in the water was handled quickly, but the art got the point across. It was also just the sort of thing a wily scoundrel would do.
An Old Rivalry
The twist of Beckett #1 arrives in chapter three of the issue. Beckett and his companions believed they were on a mission for Dryden Vos. When it came time to deliver the goods, Enfys Nest and the Cloud-Riders ambushed them and demanded the goods. As it turns out, Dryden Vos never had anything to do with this quest in the first place. Enfys intercepted their transmissions and sent them after the chips. As things stand, it was a win-win scenario for Enfys Nest.
The motivation is perhaps the weakest part of the issue, but it is only a minor flaw. If Enfys Nest wanted the chips that badly, she might have gone after them herself. However, the first chapter makes reference to the difficulty in locating the gangster that had them. One or two lines in the third act might have tied this together a little better.
Regardless, chapter three of Beckett #1 goes a long way towards setting up the rivalry between Beckett and Enfys Nest in Solo. In addition, it allows Beckett to shine as a scoundrel once again with his tactics in fighting back and overcoming the ambush.
Final Thoughts on Beckett #1
Beckett #1 follows the tradition of one-shot tie-ins to recent major movie releases much the same way DJ Most Wanted, The Storms of Crait, C-3P0: The Phantom Limb, and Cassian & K-2SO did. As with those one shots, Beckett #1 provides excellent supplemental material that isn't crucial to the enjoyment of the film, but compliments the movie quite well. Duggan's story reflects the spirit of Solo while Salazar, Leming, and Sliney's art captures the action and aesthetic of the film. This is certainly a one-shot that shouldn't be missed.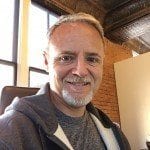 Dennis Keithly is a graduate of the University of Missouri, North Texas attorney, husband, father of two, and co-host of Starships, Sabers, and Scoundrels. In addition to Star Wars, Dennis is a fan of science fiction, fantasy, and super heroes in general. When not engaged in fictional universes, Dennis is reading a good book or watching the NHL, football, or studying the NFL draft.