Have you played Atari today? We welcome our friend Andre Tipton back on the show to celebrate 40 years of the Atari 2600 with history, games, and memories!
We're back with our regularly scheduled ARGcast in time to celebrate the 40th anniversary of the Atari 2600! The Otakuman himself Andre Tipton joins us again to share his retro gaming expertise and memories owning this iconic console. Keep an ear out for Andre's unbelievable childhood story where he worked with Pitfall creator David Crane! We also have plenty of great games and memories shared by our listeners.
---
[iframe url="http://html5-player.libsyn.com/embed/episode/id/5768191/height/90/width/1000/theme/custom/autonext/no/thumbnail/yes/autoplay/no/preload/no/no_addthis/no/direction/backward/no-cache/true/render-playlist/no/custom-color/e30000/" height="90″ width="1000″ scrolling="no" allowfullscreen="allowfullscreen webkitallowfullscreen mozallowfullscreen oallowfullscreen msallowfullscreen"]
---
---
ARGcast #78: Playing Atari 2600 Today with Andre Tipton

On top of all the Atari love, we also share some love for NES Golf which is hidden inside your Nintendo Switch. There's also some affection shown for the recent PS4 release of Final Fantasy IX, and the announcement of a Kunio-kun (River City) collection. Try not to BARF from excitement!
We also welcome some Atari 2600 classics and a beloved Square RPG in this week's Stage of History. Robert then brings up one of the most notorious pornographic games on the console in Obscura. We then close out the show with a rather intense game of Random Select. Who could David be this time? Don't end up with the short end of the stick when making your guess, ARGonauts!
Nintendo's Switch is secretly hiding a copy of NES 'Golf'
Final Fantasy IX Is Out Now For PlayStation 4
Kunio-kun World Classics Collection Announced
Got a question, comment, or suggestion for the show? Email us or send a tweet!
Follow and Like ARGcast! Twitter: @ARGpodcast, Facebook: facebook.com/ARGpodcast.
Follow David @DaGiltyMan.
Follow Robert @TheDCD.
---
click banner for all episodes and homepage
From the ashes, David Giltinan and Robert Workman return to invade your ears with (what else?) Another Retro Gaming Podcast! Join us for gaming talk with a retro bend. We'll also have topics to discuss, old school titles to celebrate, guests to entertain, and even games to give away too! It's a whole new era here on ARGcast.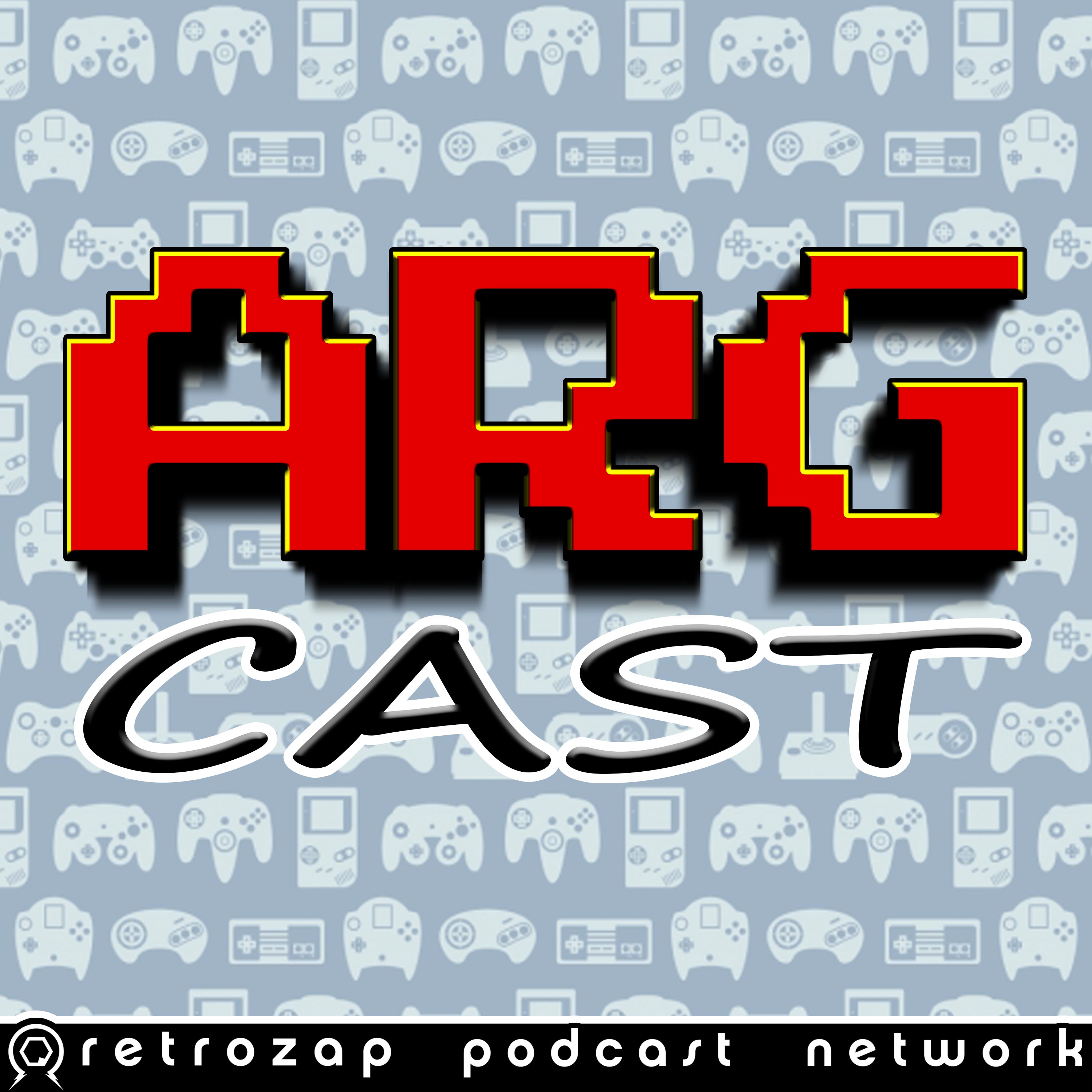 Another Retro Gaming Podcast, or ARGcast for short, is a celebration of the video games we grew up with. Your host, David Giltinan, delivers the latest in retro gaming related news, an onslaught of amazing guests, loads of game code giveaways, and more. Subscribe and become an ARGonaut today!