Feeling like a true patriot in this episode as we discuss the video games that will make you feel like a real American this Independence Day!
Drink your milk and eat your vitamins, ARGonauts! David and Robert are sharing some of the top games you can play to feel like a real American. Independence Day may be behind us now, but it's always a good time to salute to the stars and stripes (and play some rockin' games after). Which games make you feel like a true, blue patriot? Let us know!
---
[iframe url="http://html5-player.libsyn.com/embed/episode/id/5517497/height/90/width/1000/theme/custom/autonext/no/thumbnail/yes/autoplay/no/preload/no/no_addthis/no/direction/backward/no-cache/true/render-playlist/no/custom-color/e30000/" height="90″ width="1000″ scrolling="no" allowfullscreen="allowfullscreen webkitallowfullscreen mozallowfullscreen oallowfullscreen msallowfullscreen"]
---
---
ARGcast #67: Independence Day Special! Real Games for Real Americans
Before that, we get into this week's news which starts off with Housemarque's Nex Machina getting the old school arcade treatment. We also learn of a potential leap to 3D platforming for Shovel Knight, Adi Shankar's plans for an Assassin's Creed anime, and the reveal of a long thought lost prototype of Rayman on SNES.
There's also the welcome addition of arcade plane shooter After Burner celebrating its 30th anniversary in the Stage of History. Robert then brings up Castlevania Chronicles in Obscura to prepare for the Netflix series. We also have our usual game giveaways you'll want to grab, plus a crackin' good time in Random Select! David may have made it too easy this time around, but see if you can guess before Robert.
Nex Machina Death Machine Arcade In Cabinet Form
Rayman's Previously-Lost SNES Prototype Is Now Online For Anybody To Play
Yacht Club Games Wants to Make Shovel Knight 64
Assassin's Creed Anime Series Coming From Castlevania Showrunner Adi Shankar
The Legend of Zelda: Symphony of the Goddesses
The Greatest Patriotic Video Games
Got a question, comment, or suggestion for the show? Email us or send a tweet!
Follow and Like ARGcast! Twitter: @ARGpodcast, Facebook: facebook.com/ARGpodcast.
Follow David @DaGiltyMan.
Follow Robert @TheDCD.
---
click banner for all episodes and homepage
From the ashes, David Giltinan and Robert Workman return to invade your ears with (what else?) Another Retro Gaming Podcast! Join us for gaming talk with a retro bend. We'll also have topics to discuss, old school titles to celebrate, guests to entertain, and even games to give away too! It's a whole new era here on ARGcast.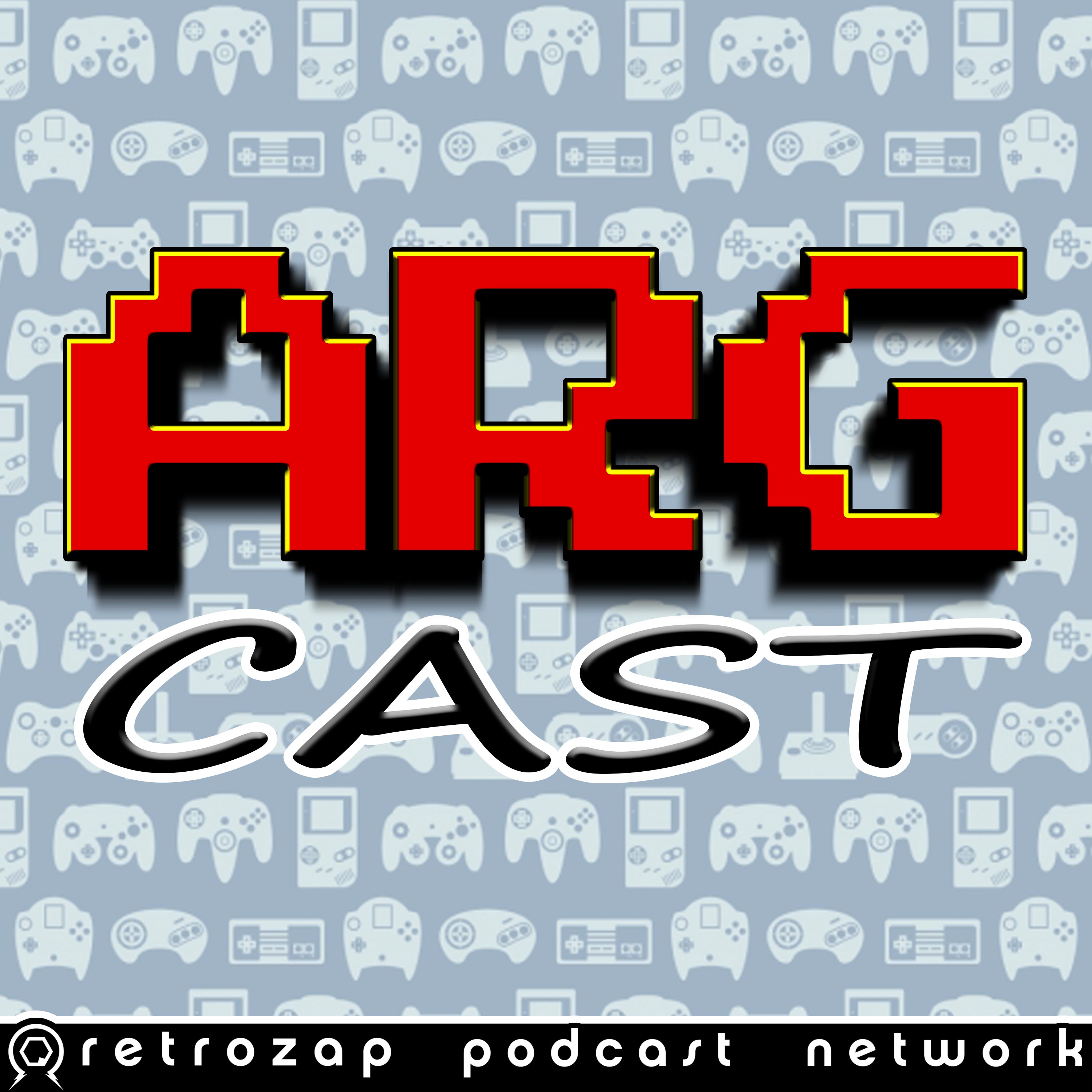 Another Retro Gaming Podcast, or ARGcast for short, is a celebration of the video games we grew up with. Your host, David Giltinan, delivers the latest in retro gaming related news, an onslaught of amazing guests, loads of game code giveaways, and more. Subscribe and become an ARGonaut today!