We all become The Batman in this episode with returning guest Andre Tipton of Real Otaku Gamer! Join us for a tour through The Dark Knight's gaming history.
Batman has had a roller coaster of a retro gaming record before solidifying his legacy recently. Our buddy and returning guest Andre Tipton of Real Otaku Gamer comes back on board to lend his own expertise in this fun romp through The Dark Knight's video game history.
---
---
---
ARGcast #65: Becoming Batman with Andre Tipton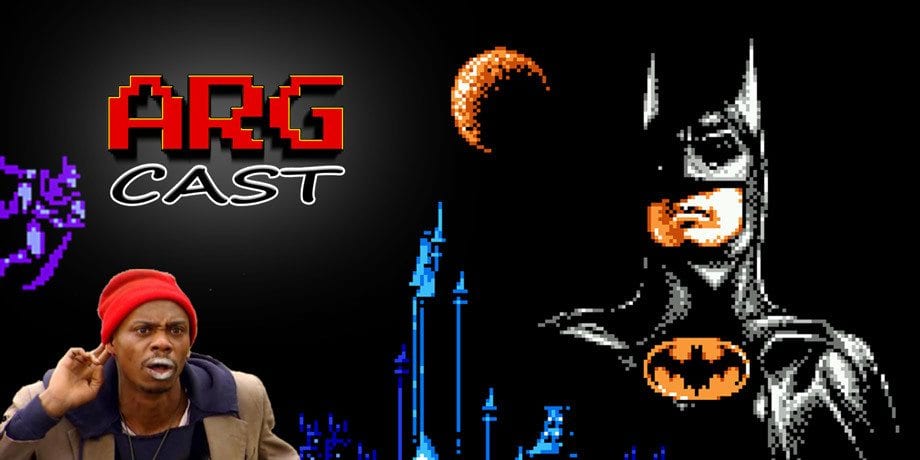 Before we do the "Batusi", we kick off the show with some interesting news on Sega's deep dive in the mobile market by releasing games from each of their console generations. Then David's dream comes true as NES Jason finally makes his debut on the Friday the 13th game, and Neil deGrasse Tyson brings hardcore science in his own video game.
The Stage of History returns in full force with Batman on NES, The Adventures of Batman & Robin, Batman's unexpected cameo in The Revenge of Shinobi, and Sonic Adventure 2 in celebration of its 16th anniversary. We also have game giveaways, including the full season of Batman: A Telltale Series that you can't miss out on. Then later we have another game of Random Select. Can you guess who David is before our contestants?
Sega launches free retro game collection for iPhone and Android
Friday the 13th developers say 'sorry' with a new update and free stuff for everyone
Neil DeGrasse Tyson Is Creating a 'Space Odyssey' Video Game About Space Exploration
Got a question, comment, or suggestion for the show? Email us or send a tweet!
Follow and Like ARGcast! Twitter: @ARGpodcast, Facebook: facebook.com/ARGpodcast.
Follow David @DaGiltyMan.
Follow Robert @TheDCD.
---
click banner for all episodes and homepage
From the ashes, David Giltinan and Robert Workman return to invade your ears with (what else?) Another Retro Gaming Podcast! Join us for gaming talk with a retro bend. We'll also have topics to discuss, old school titles to celebrate, guests to entertain, and even games to give away too! It's a whole new era here on ARGcast.