We welcome our good buddy Will Powers back on the show to talk all things E3 2018 leading up to the big announcements from the likes of Microsoft, Sony, Nintendo, and more!
We're headed to E3, ARGonauts! David and Robert are joined by returning guest Will Powers to get nitty gritty into the games industry before the big week. Join us for a look into what we're expecting to be shown on the big stages, as well as the long shots we hope to see.
---
ARGcast #114: E3 2018 Predictions with Will Powers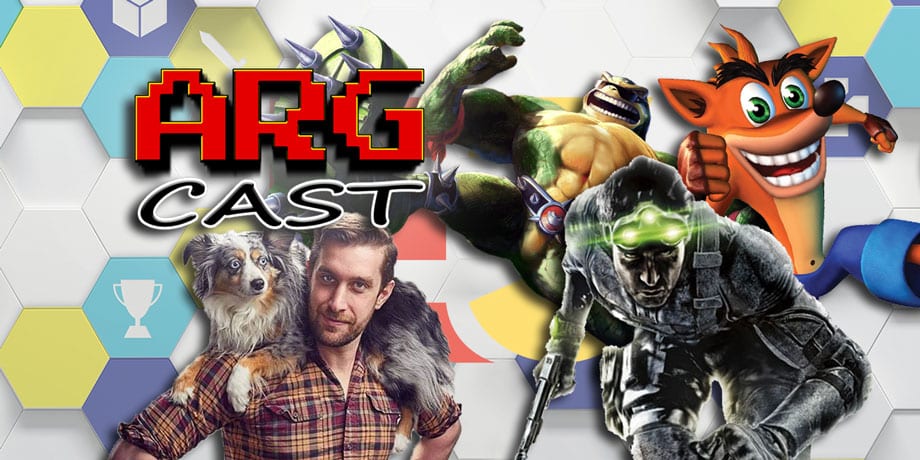 First we jump into some news starting off with a look back on Atari co-founder Ted Dabney who sadly passed away recently. Then there's a look at a new retro gaming show by wrestler AJ Styles, and new GameCube controllers that will be out in time for Smash Bros on Switch.
The Stage of History welcomes the only other title starring our favorite green dudes Battletoads in Battlemaniacs, and Sam Fisher's finest moment Splinter Cell: Chaos Theory. Robert then goes meta with a look back on Street Fighter The Movie The Game in Obscura. Don't forget to nab our game codes for Way of the Passive Fist and Shaq Fu, then stay a bit longer for another game of Random Select! Who could Robert be this time?
Ted Dabney, Co-Founder Of Atari And Video Game Pioneer, Dies At 81
Up Up Down Down Launches New Retro Gaming Show with WWE Champion AJ Styles
GameCube Controllers Coming To Nintendo Switch
E3 2018: Every Game Confirmed for the Show
E3 2018 Rumors: Crackdown 3 Delay, Hitman 2, Fortnite Switch, More
We are partnered with Don't Feed The Gamers! Be sure to check them out for fan-focused gaming content.
Got a question, comment, or suggestion for the show? Email us or send a tweet! Also, join our Discord room to chat all things retro gaming!
Follow and Like ARGcast!
---
Another Retro Gaming Podcast, or ARGcast for short, is a celebration of the video games we grew up with. Listen up for the latest in retro gaming related news, an onslaught of amazing guests, loads of game code giveaways, and more. Subscribe and become an ARGonaut today!