Ant-Man and the Wasp
proves that even a "small" stakes adventure can be entertaining in the Marvel Cinematic Universe.
This review discusses plot points for Ant-Man and the Wasp.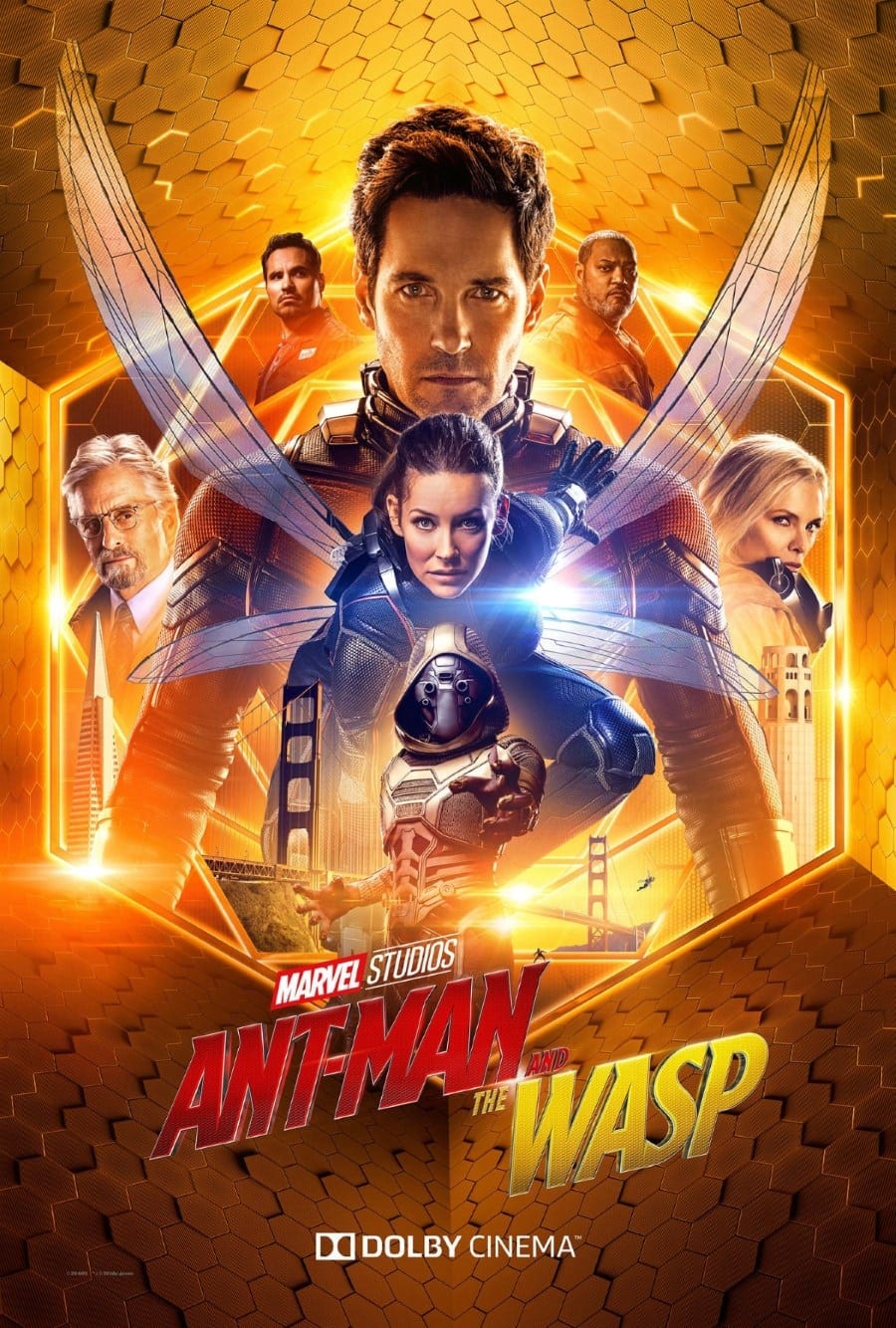 Ant-Man and the Wasp
As Marvel has increased the frequency with which it releases films, the stakes for each film continue to grow larger. Just look at Marvel's most recent releases. The Guardians of the Galaxy fought an entire planet to preserve the status quo of the galaxy in their last outing. In Thor: Ragnarok for instance, the existence of Asgard was on the line as Hela broke free from her prison. Meanwhile, in Black Panther, King T'Challa struggled with Killmonger for control of the crown of Wakanda and the lives of innocents all over the world. Not to be outdone, the Avengers and heroes from all over Earth and across the galaxy banded together in an epic war against Thanos to preserve half the live in the universe in Infinity War. High stakes are the norm. Spider-Man: Homecoming, and now Ant-Man and the Wasp are the notable exceptions. Although the consequences may not be as large Ant-Man and the Wasp delivers an engaging, funny, and action packed experience.
Actions Have Consequences
Ant-Man and the Wasp has a number of themes. Among them is the notion that actions have consequences. The first Ant-Man featured Scott Lang (Paul Rudd) rebuilding his life and handling the consequences of having serving time for burglary. Although Scott eventually earned the respect of his ex-wife and her new husband, it was a long road. In addition, Scott cultivated the trust of his new mentor, Hank Pym (Michael Douglas), and Pym's daughter Hope van Dyne (Evangaline Lily). By the end of the film, Scott integrated himself back into his estranged wife's family and into a team with Hank and Hope.
However, Scott didn't completely learn his lesson. When the Avengers called, he answered without considering the consequences of his actions. By assisting Captain America, Scott broke the Sokovia Accords. As Ant-Man and the Wasp opens, Scott is finishing up two years of house arrest. However, Hank and Janet are on the run. Scott used Hank's technology, and Hank and Janet are guilty of breaking the Accords by association. They are in hiding from the FBI. Worse, they are furious with Scott. He had the best of intentions, but he failed to consider all the consequences for not only himself, but for those close to him.
Divided Loyalties – The Importance of Family
Scott is a good person at heart. He is the type of guy that hates to tell people "no." However, he has a priority, and that would be his daughter Cassie (Abby Ryder Fortson). Despite his desire to help Hank and Hope, he won't do it if it jeopardizes his relationship with her. He states the issue eloquently while having a heart-to-heart discussion with his daughter: in order to help Hank and Hope, he would have to hurt Cassie. That he can't do. But, Cassie looks up to her father as a hero as many kids do. She believes in him. Cassie tells Scott that he can figure it out.
Cassie has a way of cutting through the drama in a way that the adults cannot. Scott's release from house arrest is just days away. He is too close to freedom to risk blowing it. Still, the pull to help Hank and Hope is just too much. Coincidentally, Scott frequently finds himself on the receiving end of Hope's ire for abandoning her and Hank in their quest to rescue Hope's mother, Janet, from the quantum realm. Not to mention, Hank and Hope are on the run from the law, which has hunted them for two years after Scott violated the Sokovia Accords.
Ultimately, Scott pulls a juggling act and regularly manages to appear in two places at once. It is also Scott's relationship with his daughter Cassie that helps his relationship with Hope. After all, Hope can hardly blame Scott from desiring to protect what he has with Cassie considering how badly she wants her own mother back.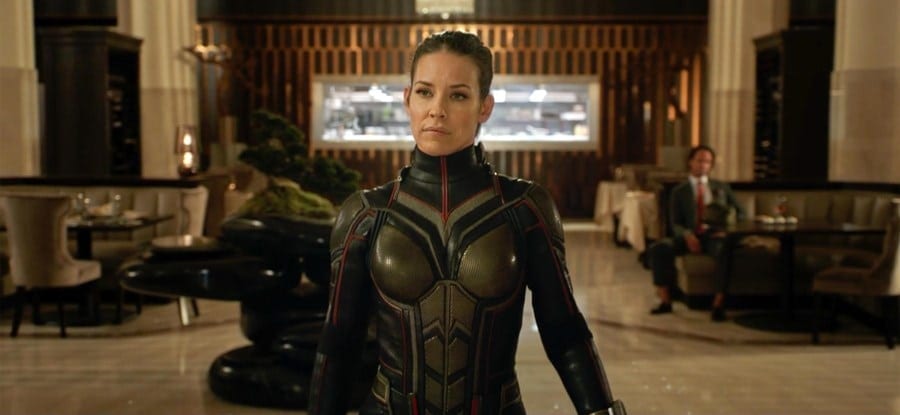 Other Unintended Consequences
Jurassic Park made chaos theory famous along with the notion that a butterfly flapping its wings in a field might ultimately lead to storms elsewhere. In other words, seemingly unrelated actions can have unexpected and dire consequences. The same is true in Ant-Man and the Wasp. This film features multiple villains, one of which is Ava, also known as Ghost (Hannah John-Kaman). When Hank Pym fired a scientist working with him, Ava was injured in an accident when her father, that same scientist, had his experiment blow up on him. As a result, Ava absorbed a quantum shock wave that left her in an altered state where she phased out of existence. Ava was only a child at the time, but she grew up in constant pain and desperate for a cure. If she can't find one, she risks dying from her condition.
Of course, someone with Ava's condition was valuable to S.H.I.E.L.D. What is unsaid is that the agents of S.H.I.E.L.D. were likely controlled by Hydra given the events of Captain America: Winter Soldier. Regardless, Ava became a spy and an assassin. She learned a lot of skills that made her a nightmare for people like Scott, Hope, and Hank.
Ghost continues the recent trend of creating relatable villains in the MCU. Killmonger was the first. His desire was to lift his brothers and sisters out of poverty. Next came Thanos. His desire was relief on the strain of the galaxy's resources. Now there is Ghost. Her desire is much more personal as she seeks relief from a lifetime of pain and suffering. Unfortunately, her goal conflicts with Hank and Hope's. She is also the second lead villain played by a woman, and she is a worthy successor to Cate Blanchett's Hela from Thor Ragnarok.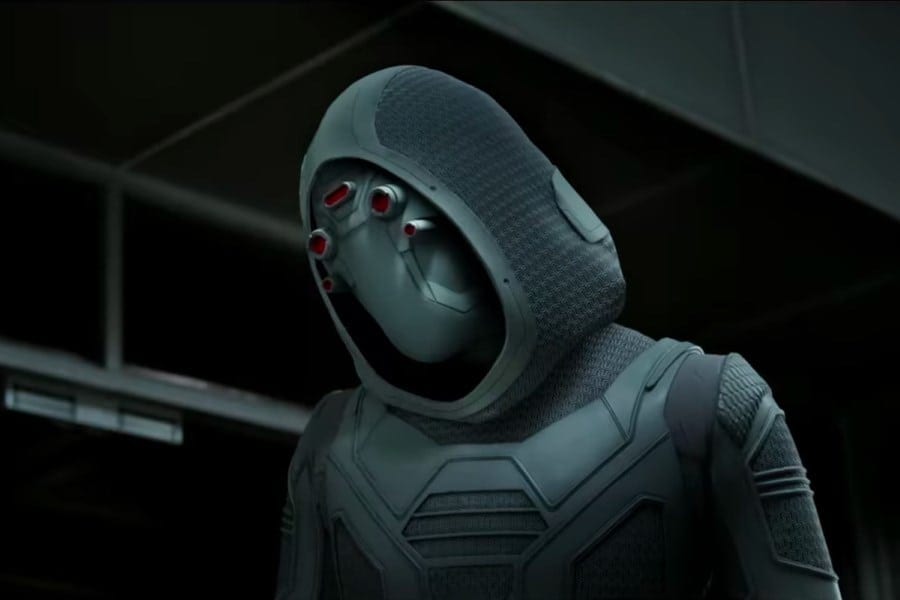 The Other Elements of Ant-Man and the Wasp
As with any Marvel movie, Ant-Man and the Wasp is loaded with action. What makes this movie stand apart are the fight sequences. Super powered heroes and villains (or heroes and other heroes for that matter) slugging it out is nothing new to superhero films. However, there is a creativity to The Ant-Man and the Wasp. Ant-Man, Wasp, and the Ghost are all fairly hard to hit. Ant-Man and Wasp routinely shrink and evade incoming attacks. Ghost, on the other hand, simply phases right through oncoming blows. Unlike a classic martial arts film in which the combatants simply block their opponents attacks, the foes in this film creatively avoid them completely.
The filmmakers pulled out all the stops in this film. The personal favorite special effect of this reviewer is Wasp running up the side of a knife blade while in miniature to attack a gangster. In addition to the fighting, this movie includes several car chases in which Hank and Hope's vehicles routinely shrink and grow to avoid pursuit. Then there is the entire quantum realm, Hank's laboratory, and the Ant-Man's legion of ants. Plus, the filmmakers had a lot of fun with sequences in which Ant-Man actually grows to giant height. The special effects shine in each instance.
The supporting cast delivers complementary and engaging performances. Michael Peňa returns as Luis, an associate of Scott Lang's. Luis is the heart of the comedy in the film. In this movie, he has a start up security consulting business with Scott. Balancing the needs of his business against his loyalty to Scott, along with his associates Dave (T.I. Harris), and Kurt (David Dastmalchian), Luis add an additional dose of comedy without overdoing it. Opposite them is Jimmy Woo (Randall Park), an FBI agent working hard to make a name for himself. Nobody works harder than Jimmy or is as susceptible to the misdirection of Scott, Hope, Hank, and Luis.
No review of Ant-Man and the Wasp would be complete without mention of Walton Goggins and Laurence Fishburne. Goggins continues his streak of excellent character acting as Sonny Burch, the criminal supplier of technology necessary for Hank's lab. However, when he catches on to who Hank and Hope are, he wants in on the action and won't take no for an answer. Goggins has a method of delivery akin to a southern gentleman, and he makes great use of it here. Fishburne plays Dr. Bill Foster, a contemporary of Hank Pym's. Foster and Pym experienced a falling out and Foster has moved on with his research, but he will play a key role in resolving nearly everyone's problems by the end of the film.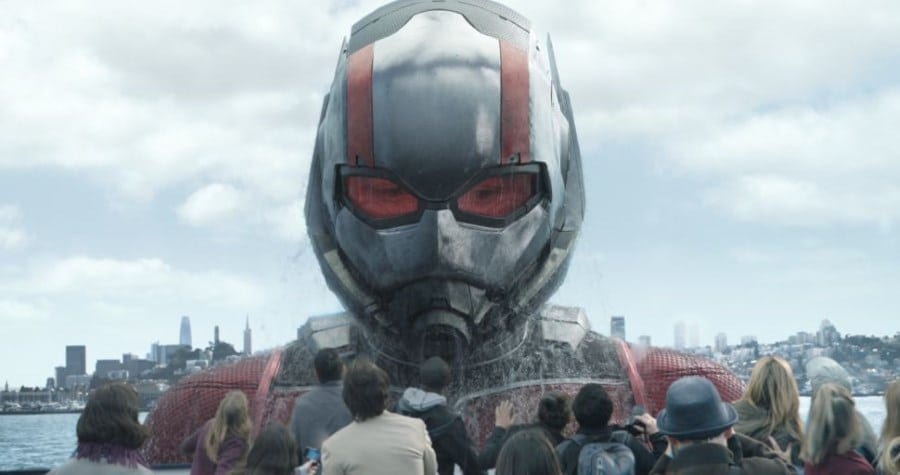 Concluding Thoughts on Ant-Man and the Wasp
Although the stakes may not be world altering, Ant-Man and the Wasp tells a satisfying, personal story for its heroes. Scott Lang balances helping his friends and allies with the needs of his daughter. Hank and Hope must get past Scott's betrayal if they ever want to rescue Hope's mother, Janet van Dyne, played wonderfully by Michelle Pfeiffer. This movie has everything a successful comic book movie needs: story, acting, special effects, and heart. That last element cannot be overlooked and it what distinguishes this Marvel movie, and others, from so many of the DC movies that fail to live up to expectations. On a final note, Ant-Man and the Wasp has two scenes during the credits. One is more important than the other and secures this movie's place in the greater MCU. It may not be the best Marvel movie ever, but it is a worthy addition to the series.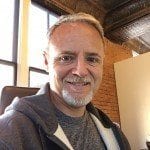 Dennis Keithly is a graduate of the University of Missouri, North Texas attorney, husband, father of two, and co-host of Starships, Sabers, and Scoundrels. In addition to Star Wars, Dennis is a fan of science fiction, fantasy, and super heroes in general. When not engaged in fictional universes, Dennis is reading a good book or watching the NHL, football, or studying the NFL draft.