It's time for the Animanicast! Here's episode ninety featuring a discussion of "Pitter Patter of Little Feet" "Mindy in Wonderland," and "Ralph's Wedding"
Join your hosts Joey, Nathan and Kelly in the "Animanicast!" A podcast dedicated to the classic 90's cartoon show Animaniacs! Today your hosts discuss Animaniacs episode 90. Brain acts like a baby in "Pitter Patter of Little Feet," Buttons chases "Mindy in Wonderland," and we're all invited to "Ralph's Wedding." Is this episode "a dream come true?" Find out by giving this episode a spin!
Each week, Joey, Nathan and Kelly revisit an episode of Animaniacs in the order in which they first premiered. They discuss their favorite jokes, gags, and discuss all the cultural references they can find. Today, Joey, Kelly and Nathan discuss Animaniacs episode 90 which features the segments "Pitter Patter of Little Feet," "Mindy in Wonderland" and "Ralph's Wedding"
Pitter Patter of Little Feet
The Hip Hippos have a special delivery from the stork! Unfortunately it's not their baby, it's the Brain who mistakenly goes to their house thinking that the hippos are actually the wealthy Rockefellers. The hippos do their best to take care of the Brain whom they think is a malnurished hippo. Will the Brain survive their feedings, hot baths, and overall stupidity? The hosts discuss their favorite moments in this cute cartoon which happens to be the last time the Hip Hippos have their own cartoon segment.
Mindy in Wonderland
Mindy's mom is off to win her "Mother of the Year" award and leaves Buttons alone with Mindy once again. This time Mindy chases a white rabbit into a tree and Mindy and Buttons travel off to Wonderland. Bernadette Peters also returns as a Cheshire Cat. Nathan, Joey and Kelly discuss some of their favorite moments and Kelly shares some of her experiences riding the Tea Cups in Disney World and Disneyland. 
Ralph's Wedding
Ralph is getting married… to a giant chicken? That's right, it's the return of Chicken Boo! This is a short segment, but the hosts are still able to discuss some funny gags and Kelly is reminded of "Muppets Take Manhattan."
Join the Party!
Head on over to Discord.Animanicast.com today to join our RetroZap discussion group. You'll get to chat with the hosts of this show as well as the hosts of other RetroZap podcasts!
Today's Sponsor: Teepublic.com!
Head over to our merchandise store to support the artists at TeePublic and our show as well! Simply check out the designs at teepublic.animanicast.com and then pick out a shirt, mug, cell phone case, or any other merchandise available!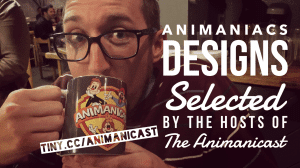 Different Ways to Support Our Show
If you'd like to support out show there's lots of ways to do it! First of all, you could go onto Apple Podcasts and leave us a five-star positive review.
Also, don't forget to tell a friend about the show! Your retweets and post shares help others find us.
By going to Amazon.Animanicast.com you can find some of the newest Animaniacs merchandise including clothing, toys, videos, and even books written by some of the original writers of the show. Get some great stuff and help support our show! You can even use Amazon.Animanicast.com as your portal to Amazon on your next shopping trip and you'll still be supporting our show with any purchase you make.
You could also purchase some hand prepared decals from Joey at Decals.Animanicast.com
Interested in getting some Animanicast MERCHANDISE? It's in stock now at TeePublic! Get yours at Teepublic.Animanicast.com
If you like this episode, check out the previous one!
---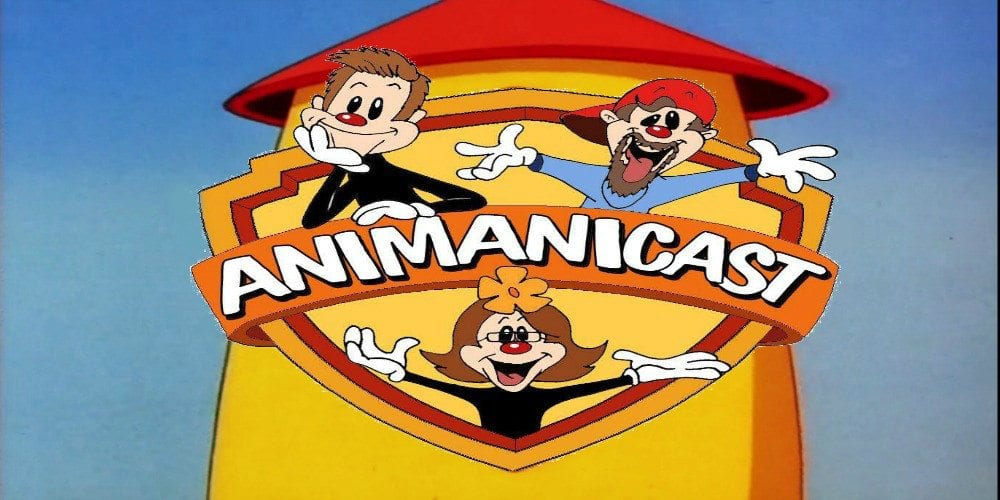 click banner for all episodes and homepage
The Animanicast is a podcast dedicated to the classic animated television series Animaniacs. Join your hosts Joey, Nathan and Kelly as they revisit each episode in the order in which they were released. They'll discuss their favorite moments, jokes, characters as well as their memories of first watching the episode. Pop cultural references are also discussed in detail. (You might just learn some cool facts!) In the end, each episode receives a "Water Tower Rating" from the hosts. Cue up an episode of Animaniacs on DVD or Hulu and then listen to the Animanicast to keep the fun going!
Cover art by @jedishua Intro Music performed by Kontra5t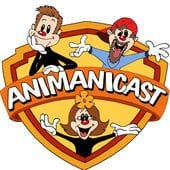 The Animanicast is a podcast dedicated to the classic animated television series Animaniacs. Join your hosts Joey, Nathan and Kelly as they revisit each episode in the order in which they were released. They'll discuss their favorite moments, jokes, characters as well as their memories of first watching the episode. Pop cultural references are also discussed in detail. (You might just learn some cool facts!) In the end, each episode receives a "Water Tower Rating" from the hosts. Cue up an episode of Animaniacs on DVD or Hulu and then listen to the Animanicast to keep the fun going! Cover art by @jedishua Intro Music performed by Kontra5t