It's time for the Animanicast! Here's episode eighty nine-a featuring a discussion with Animaniacs Creator Tom Ruegger and the voice of Slappy Squirrel, Sherri Stoner!
Join your hosts Joey, Nathan and Kelly in the "Animanicast!" A podcast dedicated to the classic 90's cartoon show Animaniacs! Today episode 89-a covers the 25th Anniversary of Animaniacs with Animaniacs creator Tom Ruegger and the voice of Slappy Squirrel, Sherri Stoner! They share their memories of working on the show and Slappy Squirrel even stops by to talk about millennials, her love life, and what she's been up to lately.
Each and every week, Joey, Nathan and Kelly revisit an episode of Animaniacs in the order in which they first premiered. They discuss their favorite jokes, gags, and discuss all the cultural references they can find. Today, the hosts celebrate the 25th Anniversary of Animaniacs by welcoming Tom Ruegger back to the show along with the voice of Slappy Squirrel, Sherri Stoner! Slappy Squirrel also stops by to answer questions about her life and what Skippy has been up to lately.
Sherri Stoner
Sherri shares some of her comedic influences and the origin of the character, Slappy Squirrel. Tom shares some of his favorite memories of working with Sherri and how her influence helped make Animaniacs as successful as it was. They share some memories of working with Steven Spielberg on Tiny Toon Adventures and Animaniacs.
Sherri also shares her memories of working on "The Little Mermaid" as the animation model to Ariel. She then talks about working on other writing projects such as the movie, "Casper" and an unreleased prequel to "Who Framed Roger Rabbit?"
Slappy Squirrel
Slappy Squirrel makes a surprise appearance to answer questions from the hosts! Slappy shares her thoughts on the millenial generation, her love life, and what it was like working for Tom Ruegger back in the day.
Slappy also talks about her current plans, which include sitting by the phone waiting to hear if she will return to Animaniacs in 2020!
As an extra bonus, Nate Ruegger give an exclusive peak at the life of Skippy and Slappy today by sharing a clip of Skippy's podcast "The Secret Squirrel Podcast" This is the number one podcast for all you horror nuts!
Current Projects
Sherri talks about working on the new Curious George as the head writer. Tom Ruegger says that he can currently be seen helping sort carts in the Albertsons parking lot. You can also go to Cartoonatics.Blogspot.com to check out Tom's blog.
Tom's Doodles!
Tom loves to doodle as he talks with us. Here are some of his most recent works.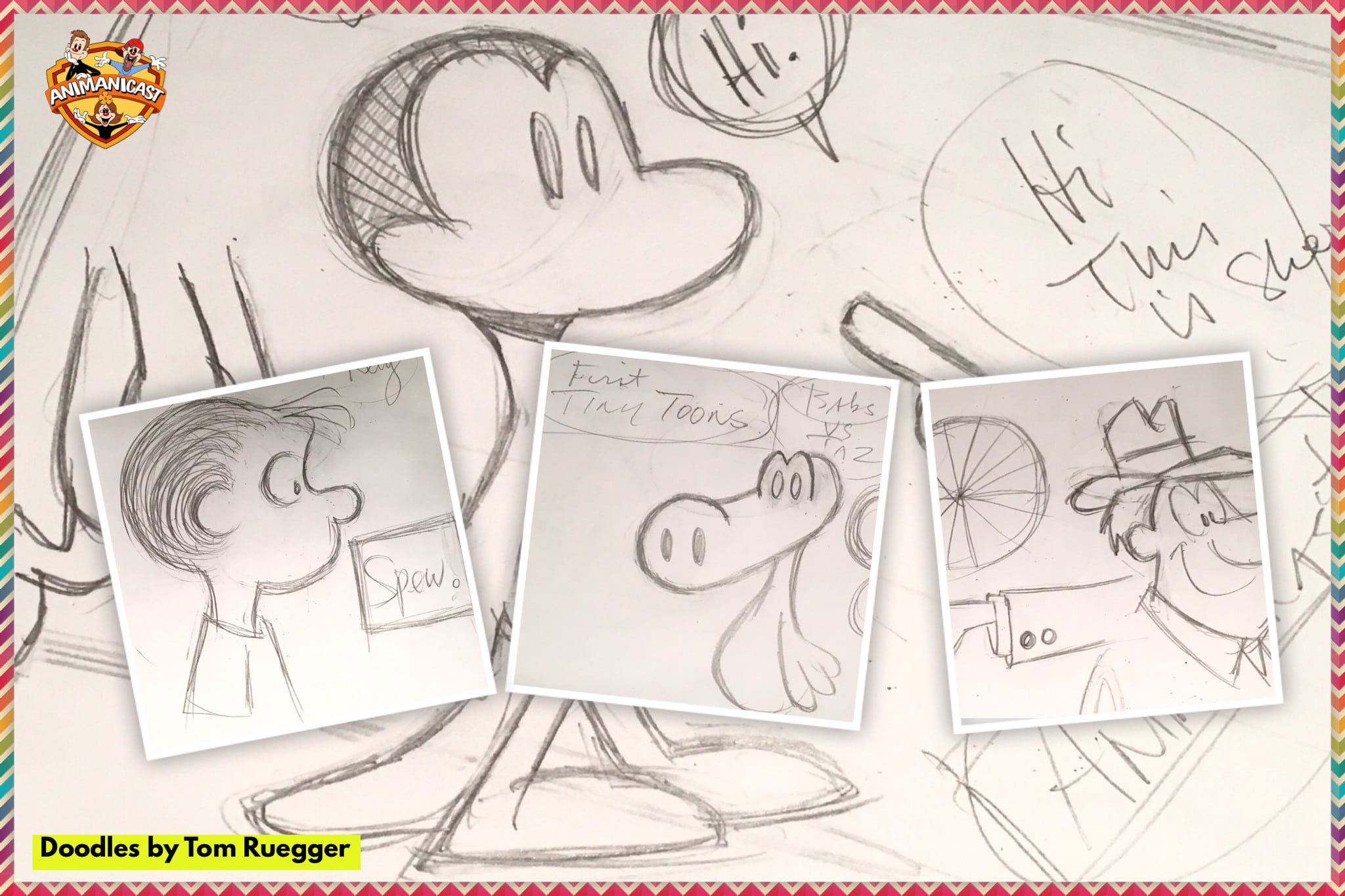 Join the Party!
Head on over to Discord.Animanicast.com today to join our RetroZap discussion group. You'll get to chat with the hosts of this show as well as the hosts of other RetroZap podcasts!
Today's Sponsor: Teepublic.com!
Head over to our merchandise store to support the artists at TeePublic and our show as well! Simply check out the designs at teepublic.animanicast.com and then pick out a shirt, mug, cell phone case, or any other merchandise available!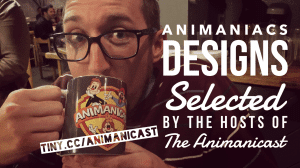 Different Ways to Support Our Show
If you'd like to support out show there's lots of ways to do it! First of all, you could go onto Apple Podcasts and leave us a five-star positive review.
Also, don't forget to tell a friend about the show! Your retweets and post shares help others find us.
By going to Amazon.Animanicast.com you can find some of the newest Animaniacs merchandise including clothing, toys, videos, and even books written by some of the original writers of the show. Get some great stuff and help support our show! You can even use Amazon.Animanicast.com as your portal to Amazon on your next shopping trip and you'll still be supporting our show with any purchase you make.
You could also purchase some hand prepared decals from Joey at Decals.Animanicast.com
Interested in getting some Animanicast MERCHANDISE? It's in stock now at TeePublic! Get yours at Teepublic.Animanicast.com
If you like this episode, check out the previous one!
---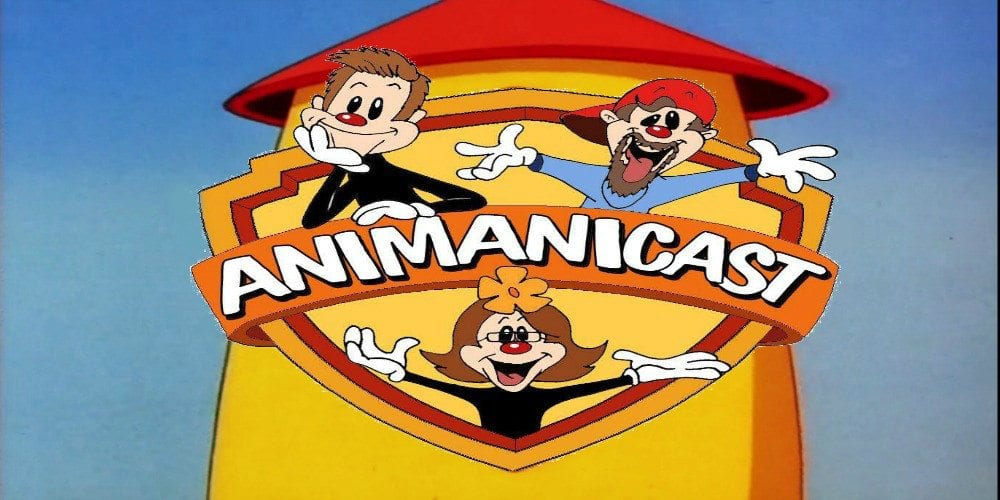 click banner for all episodes and homepage
The Animanicast is a podcast dedicated to the classic animated television series Animaniacs. Join your hosts Joey, Nathan and Kelly as they revisit each episode in the order in which they were released. They'll discuss their favorite moments, jokes, characters as well as their memories of first watching the episode. Pop cultural references are also discussed in detail. (You might just learn some cool facts!) In the end, each episode receives a "Water Tower Rating" from the hosts. Cue up an episode of Animaniacs on DVD or Hulu and then listen to the Animanicast to keep the fun going!
Cover art by @jedishua Intro Music performed by Kontra5t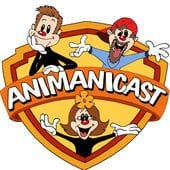 The Animanicast is a podcast dedicated to the classic animated television series Animaniacs. Join your hosts Joey, Nathan and Kelly as they revisit each episode in the order in which they were released. They'll discuss their favorite moments, jokes, characters as well as their memories of first watching the episode. Pop cultural references are also discussed in detail. (You might just learn some cool facts!) In the end, each episode receives a "Water Tower Rating" from the hosts. Cue up an episode of Animaniacs on DVD or Hulu and then listen to the Animanicast to keep the fun going! Cover art by @jedishua Intro Music performed by Kontra5t