It's time for the Animanicast! Here's episode seventy three-b featuring listeners' stories of meeting the voice of Yakko, Rob Paulsen!
Join your hosts Joey, Nathan and Kelly in the "Animanicast!" A podcast dedicated to the classic 90's cartoon show Animaniacs! Today's episode comes out on Rob Paulsen's birthday, so we decided to dedicate an episode to our memories of meeting Rob as well as sharing the stories our audience has about meeting Rob.
---
Animanicast #73b: Rob Paulsen is One of the Nicest People on Earth!
Each and every week, your hosts revisit an episode of the series in the order in which they first premiered. They discuss their favorite jokes, gags, and discuss all the cultural references they can find! In this special episode, Joey and Nathan discuss their memories of meeting Rob Paulsen, as well as sharing some stories our listeners have.
Rob Paulsen is One of the Nicest People on Earth!
Happy Birthday Rob!
Before sharing voice mails and emails from listeners, Joey and Nathan share some of their memories of first meeting Rob Paulsen back on April 9, 1995. Rob, along with Tress MacNielle and Jess Harnell were touring around to different Warner Bros. stores and stopped by Tucson. Nathan recalls a little bit, but Joey is able to fill in some of the gaps. Nathan remembers the actors singing "Happy Birthday" to him in character and being a little nervous. Joey remembers talking to Rob about voice acting and Rob going above and beyond to make sure that he and his siblings had a great experience.
Listener Stories
We asked for listener stories and memories of Rob Paulsen and we got a ton of emails, so many in fact that we will have additional listener feedback segments so that we can continue to hear and ready. Listeners talk about Rob being friendly, a great listener, and an incredibly nice person. One of our listeners, Jeanie, also sent us a link to her and Rob singing Yakko's World! Check it out HERE.
Did you send in an email to [email protected] and didn't hear your message being played/read? Well, tune in next week and we will read a few more! If you didn't send one yet, please do and you might hear your thoughts on the next show!
Merchandise
Joey and Nathan have a follow up on the latest Animaniacs merchandise available at JC Penney and Hot Topic. There's some really awesome designs!
Today's Sponsor: Teepublic.com!
Head over to our merchandise store to support the artists at TeePublic and our show as well! Simply check out the designs at teepublic.animanicast.com and then pick out a shirt, mug, cell phone case, or any other merchandise available!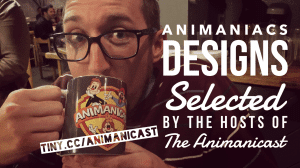 Different Ways to Support Our Show
If you'd like to support out show there's lots of ways to do it! First of all, you could go onto Apple Podcasts and leave us a five-star positive review.
Also, don't forget to tell a friend about the show! Your retweets and post shares help others find us.
You could also purchase some hand prepared decals from Joey at Decals.Animanicast.com
Interested in getting some Animanicast MERCHANDISE? It's in stock now at TeePublic! Get yours at Teepublic.Animanicast.com
If you like this episode, check out the previous one!
---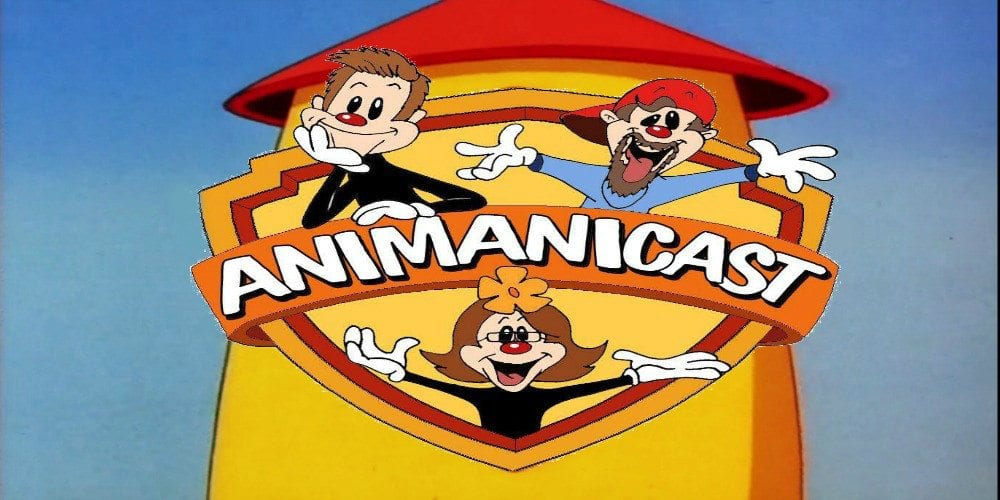 click banner for all episodes and homepage
The Animanicast is a podcast dedicated to the classic animated television series Animaniacs. Join your hosts Joey, Nathan and Kelly as they revisit each episode in the order in which they were released. They'll discuss their favorite moments, jokes, characters as well as their memories of first watching the episode. Pop cultural references are also discussed in detail. (You might just learn some cool facts!) In the end, each episode receives a "Water Tower Rating" from the hosts. Cue up an episode of Animaniacs on DVD or Hulu and then listen to the Animanicast to keep the fun going!
Cover art by @jedishua Intro Music performed by Kontra5t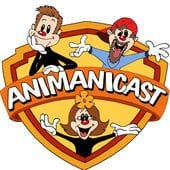 The Animanicast is a podcast dedicated to the classic animated television series Animaniacs. Join your hosts Joey, Nathan and Kelly as they revisit each episode in the order in which they were released. They'll discuss their favorite moments, jokes, characters as well as their memories of first watching the episode. Pop cultural references are also discussed in detail. (You might just learn some cool facts!) In the end, each episode receives a "Water Tower Rating" from the hosts. Cue up an episode of Animaniacs on DVD or Hulu and then listen to the Animanicast to keep the fun going! Cover art by @jedishua Intro Music performed by Kontra5t