It's time for the Animanicast! Here's episode seventy three-a featuring an interview with Animaniacs writer John P. McCann.
Join your hosts Joey, Nathan and Kelly in the "Animanicast!" A podcast dedicated to the classic 90's cartoon show Animaniacs! Today's episode features a discussion and interview with one of the most accomplished writers of Animaniacs and Freakazoid, John McCann. Find out what it was like working on Animaniacs, Freakazoid, and more!
---
Animanicast #73a: An Interverview with Animaniacs Writer John P. McCann
Each and every week, your hosts revisit an episode of the series in the order in which they first premiered. They discuss their favorite jokes, gags, and discuss all the cultural references they can find! In this special episode, Joey, Nathan and Kelly welcome John P. McCann to discuss what it was like writing for Animaniacs and other shows like Freakazoid. You'll also find out what John's been up to since then.
An Interview/Discussion with John P. McCann
Working on Animaniacs
John shares how he first got involved with Animaniacs after first writing an episode for Tiny Toon Adventures. He talks about some of his favorite episodes, characters, and what it was like working with Steven Spielberg. John has some very interesting stories to tell about what it was like working on Animaniacs and why it was unlike any other writing experience. 
Freakazoid
Some time is spent talking with John about his experiences working on Freakazoid. John voiced Dexter Douglas' dad, Douglas Douglas, as well as the heroic and annoying Hero Boy!
Thoughts on the Reboot
John has not been asked to return to the new series. While he remains "cautiously optimistic," he talks about why he thinks the show won't be the same. One of the reasons is that the writing staff will be completely new and the other factor is that John believes that the studio won't invest as much money as they did in the past. While the new show may look and feel different he asserts that, "We'll always have Paris."
Today
John has recently written several e-books and has written a few episodes of cartoons here and there. John's latest book, They Took My Prostate, is about John's experience with prostate cancer. John talks about why he decided to write the book and talks about some of his other books as well. You can check out his work on Amazon HERE.
You can also keep up with John by visiting his blog writeenough.blogspot.com and following him on twitter.com/jpmac5
Today's Sponsor: Teepublic.com!
Head over to our merchandise store to support the artists at TeePublic and our show as well! Simply check out the designs at teepublic.animanicast.com and then pick out a shirt, mug, cell phone case, or any other merchandise available!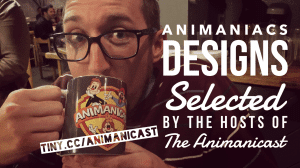 Different Ways to Support Our Show
If you'd like to support out show there's lots of ways to do it! First of all, you could go onto Apple Podcasts and leave us a five-star positive review.
Also, don't forget to tell a friend about the show! Your retweets and post shares help others find us.
You could also purchase some hand prepared decals from Joey at Decals.Animanicast.com
Interested in getting some Animanicast MERCHANDISE? It's in stock now at TeePublic! Get yours at Teepublic.Animanicast.com
If you like this episode, check out the previous one!
---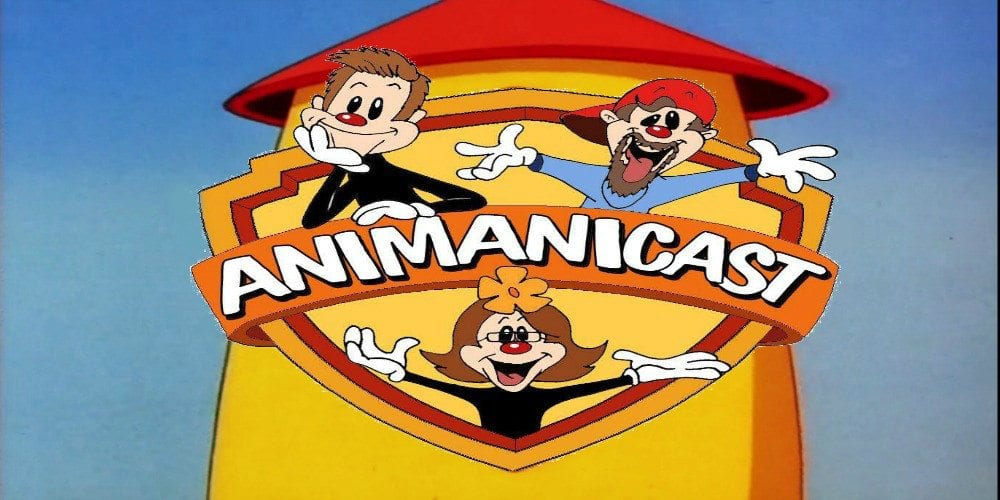 click banner for all episodes and homepage
The Animanicast is a podcast dedicated to the classic animated television series Animaniacs. Join your hosts Joey, Nathan and Kelly as they revisit each episode in the order in which they were released. They'll discuss their favorite moments, jokes, characters as well as their memories of first watching the episode. Pop cultural references are also discussed in detail. (You might just learn some cool facts!) In the end, each episode receives a "Water Tower Rating" from the hosts. Cue up an episode of Animaniacs on DVD or Hulu and then listen to the Animanicast to keep the fun going!
Cover art by @jedishua Intro Music performed by Kontra5t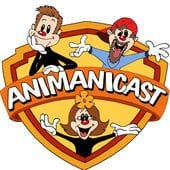 The Animanicast is a podcast dedicated to the classic animated television series Animaniacs. Join your hosts Joey, Nathan and Kelly as they revisit each episode in the order in which they were released. They'll discuss their favorite moments, jokes, characters as well as their memories of first watching the episode. Pop cultural references are also discussed in detail. (You might just learn some cool facts!) In the end, each episode receives a "Water Tower Rating" from the hosts. Cue up an episode of Animaniacs on DVD or Hulu and then listen to the Animanicast to keep the fun going! Cover art by @jedishua Intro Music performed by Kontra5t