It's time for the Animanicast! Here's episode seventy three discussing "A Hard Days Warners" "Gimme a Break" and "Please Please Please Get a Life Foundation"
Join your hosts Joey, Nathan and Kelly in the "Animanicast!" A podcast dedicated to the classic 90's cartoon show Animaniacs! Today we get to talk about an episode all about us, the fans! Whether we're chasing down our heroes at comic con like in "A Hard Days Warners," geeking out to movie scenes like Skippy does in "Gimme a Break," our just nitpicking everything from previous episodes like in "Please, Please, Please Get A Life Foundation," there's a segment for each of us. Plus, Animaniacs creator Tom Ruegger stops by to tell us about the upcoming Freak-A-Con, a virtual convention for Freakazoid fans!
---
Animanicast #71: Discussing "A Hard Days Warners" "Gimme a Break" "Please Please Please Get a Life Foundation" and a visit from Animaniacs Creator Tom Ruegger!
Each and every week, your hosts revisit an episode of the series in the order in which they first premiered. They discuss their favorite jokes, gags, and discuss all the cultural references they can find! Today's episode features segments that are dedicated to the fans, plus we get a visit from Tom Ruegger to tell us about a virtual fan convention for Freakazoid fans!
A Hard Days Warner/Gimme a Break/Please Please Please Get a Life Foundation
Freak-A-Con 
Special guest, Tom Ruegger stops by quickly to let us know about the upcoming event on March 15th, The Freak-A-Con!  The Freak-A-Con is a virtual convention that will take place LIVE on Facebook on March 15th at 5:00 PM PST. The event will focus on how Freakazoid was developed and will feature Paul Rugg, Paul Dini, Joe Leahy and music from Steve and Julie Bernstein! All from a very glamorous venue! Make sure to like the Freak-A-Con on Facebook, and submit your video questions and even a video showing why you should be the next Fan-Boy or Fan-Girl! https://www.facebook.com/FreakACon/
A Hard Days Warners
The Warners are bigger than Jesus, or rather just as big as the Beatles, in this parody of the Beatles classic movie, A Hard Day's Night.  We even get two Beatles parody songs as the Warners try to escape their relentless fans at the cartoon convention, only to be saved at the last minute by a cameo from none other than  former castmates, Pinky and The Brain. Nathan, Kelly, and Joey discuss their experience with the Beatles movies, comic-cons in general, and about the moral of Beauty and the Beast, as they try to stay on topic of the Animaniacs.
Gimme a Break
Slappy needs a break, and is excited to start her long awaited vacation from violence.  Unfortunately, Skippy is excited to see all the MEGA stars in their MEGA action films, and drags Slappy along.  Somehow, Slappy ends up being directly involved in about a dozen different classic 90's action films, each time getting great praise from Skippy, until even Skippy has to admit that Slappy needs a vacation.  Joey, Nathan, and Kelly talk about as many different celebrity caricatures and movie references as possible and about each of their favorite moments and gags from the cartoon.
Please Please Please Get a Life Foundation
The Warners may be giving us what we may need most… a life.  This meta cartoon is all about those fans that sincerely care about all the trivial facts that Animaniacs has to offer, (pretty much all the things we talk about in this podcast…) but the Warners are here to help! Any fan who gets a little too obsessed is brought back to reality with a nice blow to the head with a mallet, and if that doesn't work, we get to see our favorite parody dinosaur, Baloney! This segment definitely hits a little too close to home for the hosts, but at least Kelly gets to talk about a Spielberg reference.
Today's Sponsor: Teepublic.com!
Head over to our merchandise store to support the artists at TeePublic and our show as well! Simply check out the designs at teepublic.animanicast.com and then pick out a shirt, mug, cell phone case, or any other merchandise available!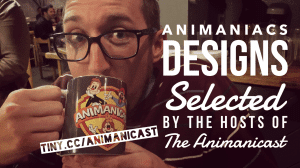 Different Ways to Support Our Show
If you'd like to support out show there's lots of ways to do it! First of all, you could go onto Apple Podcasts and leave us a five-star positive review.
Also, don't forget to tell a friend about the show! Your retweets and post shares help others find us.
You could also purchase some hand prepared decals from Joey at Decals.Animanicast.com
Interested in getting some Animanicast MERCHANDISE? It's in stock now at TeePublic! Get yours at Teepublic.Animanicast.com
If you like this episode, check out the previous one!
---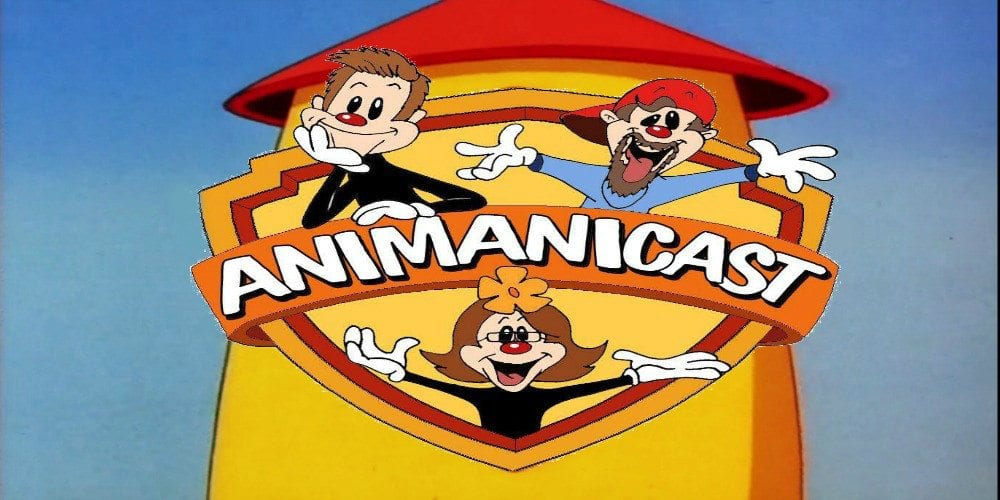 click banner for all episodes and homepage
The Animanicast is a podcast dedicated to the classic animated television series Animaniacs. Join your hosts Joey, Nathan and Kelly as they revisit each episode in the order in which they were released. They'll discuss their favorite moments, jokes, characters as well as their memories of first watching the episode. Pop cultural references are also discussed in detail. (You might just learn some cool facts!) In the end, each episode receives a "Water Tower Rating" from the hosts. Cue up an episode of Animaniacs on DVD or Hulu and then listen to the Animanicast to keep the fun going!
Cover art by @jedishua Intro Music performed by Kontra5t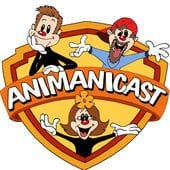 The Animanicast is a podcast dedicated to the classic animated television series Animaniacs. Join your hosts Joey, Nathan and Kelly as they revisit each episode in the order in which they were released. They'll discuss their favorite moments, jokes, characters as well as their memories of first watching the episode. Pop cultural references are also discussed in detail. (You might just learn some cool facts!) In the end, each episode receives a "Water Tower Rating" from the hosts. Cue up an episode of Animaniacs on DVD or Hulu and then listen to the Animanicast to keep the fun going! Cover art by @jedishua Intro Music performed by Kontra5t