It's time for the Animanicast! Here's episode seventy two discussing "Deduces Wild," "Rest in Pieces," and "U.N. Me."
Join your hosts Joey, Nathan and Kelly in the "Animanicast!" A podcast dedicated to the classic 90's cartoon show Animaniacs! Today's episode features the Warners visiting Sherlock Holmes in "Deduces Wild," Slappy goes to a funeral for Walter Wolf in "Rest in Pieces," and we learn all about the United Nations in "U.N. Me."
---
Animanicast #71: Discussing "Variety Speak," "Three Tenors and You're Out," "Bingo," and Animaniacs News
Each and every week, your hosts revisit an episode of the series in the order in which they first premiered. They discuss their favorite jokes, gags, and discuss all the cultural references they can find! Though it's the the third episode of Season Three, it is actually the first to air of season three, and right from the beginning, it's clear why. This episode has everything, suspense, explosions, comedy, music, Steven Spielb…or wait…  well almost everything.
Deduces Wild/Rest in Pieces/U.N. Me
Previously on Animaniacs
We get caught up on everything that has happened since the last episode of the Animaniacs… and everything that hasn't… mostly hasn't.  In fact, none of the things on this "previously on" ever happened in Animaniacs, but it's all done in the homage of classic TV and Film cliffhangers, and it is quite funny. Listen as Joey and the gang talk of the favorite moments and… Oh my…KABOOM!!
Deduces Wild
It's Sherlock Holmes in his greatest mystery, How to get rid of the Warner Bros.? The Warners are on a scavenger hunt and have enlisted Sherlock Holmes to help, but he is too busy trying to find Professor Mariachi. Listen to the hosts compare this Sherlock Holmes with the real Sherlock, Benjamin Cumberbatch.
Rest in Pieces
Slappy and Skippy have been invited to attend the funeral of Slappy's arch rival, Walter Wolf.  What would otherwise be a sad occasion is quickly brought back to comedy, when we find out Walter Wolf is only pretending to be dead, in order to Blow up Slappy.  Luckily Slappy is quick to catch on and turns all the explosives back on to Walter. Nathan Kelly and Joey discuss their favorite moments/jokes, and talk about Skippy's new voice.
U.N. Me
Come celebrate the World Peace with Nathan, Kelly, and Joey as the Warners sing about the United Nations.  We get learn about the UN as The Warners run amuck, destroying property, and causing nations to fight.  Will this be the start World War 3?  If it is, at least it starts with a catchy song!
Today's Sponsor: Teepublic.com!
Head over to our merchandise store to support the artists at TeePublic and our show as well! Simply check out the designs at teepublic.animanicast.com and then pick out a shirt, mug, cell phone case, or any other merchandise available!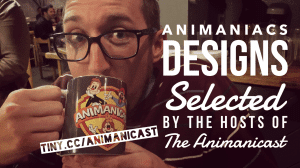 Different Ways to Support Our Show
If you'd like to support out show there's lots of ways to do it! First of all, you could go onto Apple Podcasts and leave us a five-star positive review.
Also, don't forget to tell a friend about the show! Your retweets and post shares help others find us.
You could also purchase some hand prepared decals from Joey at Decals.Animanicast.com
Interested in getting some Animanicast MERCHANDISE? It's in stock now at TeePublic! Get yours at Teepublic.Animanicast.com
If you like this episode, check out the previous one!
---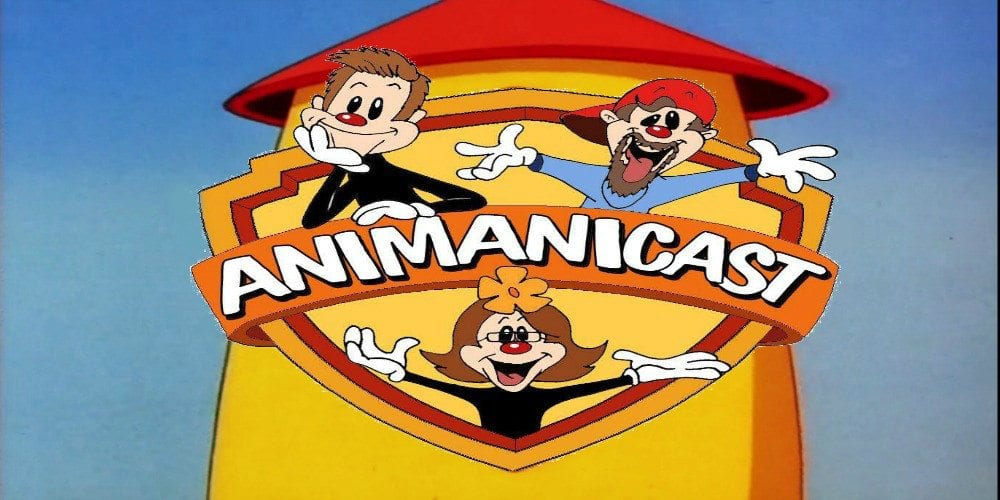 click banner for all episodes and homepage
The Animanicast is a podcast dedicated to the classic animated television series Animaniacs. Join your hosts Joey, Nathan and Kelly as they revisit each episode in the order in which they were released. They'll discuss their favorite moments, jokes, characters as well as their memories of first watching the episode. Pop cultural references are also discussed in detail. (You might just learn some cool facts!) In the end, each episode receives a "Water Tower Rating" from the hosts. Cue up an episode of Animaniacs on DVD or Hulu and then listen to the Animanicast to keep the fun going!
Cover art by @jedishua Intro Music performed by Kontra5t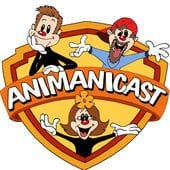 The Animanicast is a podcast dedicated to the classic animated television series Animaniacs. Join your hosts Joey, Nathan and Kelly as they revisit each episode in the order in which they were released. They'll discuss their favorite moments, jokes, characters as well as their memories of first watching the episode. Pop cultural references are also discussed in detail. (You might just learn some cool facts!) In the end, each episode receives a "Water Tower Rating" from the hosts. Cue up an episode of Animaniacs on DVD or Hulu and then listen to the Animanicast to keep the fun going! Cover art by @jedishua Intro Music performed by Kontra5t