It's time for the Animanicast! Here's episode eighty discussing Animaniacs Reboot News, "Dot's Entertainment," "Gunga Dot," and more!
Join your hosts Joey, Nathan and Kelly in the "Animanicast!" A podcast dedicated to the classic 90's cartoon show Animaniacs!  On today's show Joey, Nathan, and Kelly celebrate Girl Power in three segments featuring female leads. The hosts have a great time dissecting episode 80 which features Dot becoming the star of a musical in  "Dot's Entertainment," the Warners travel into a Googily Goop cartoon, and Dot stars in a parody of "Gunga Din" entitled, "Gunga Dot." Plus, we get to see Colin one last time in his last story about Randy Beaman.
---
Animanicast #80: Discussing Animaniacs Episode 80: Dot's Entertainment/The Girl with the Googily Goop/Gunga Dot
Each and every week, Joey, Nathan and Kelly revisit an episode of Animaniacs in the order in which they first premiered. They discuss their favorite jokes, gags, and discuss all the cultural references they can find in "Dot's Entertainment," "The Girl With the Googily Goop," and "Gunga Dot."
Dot's Entertainment/The Girl with the Googily Goop/Gunga Dot
Reboot News
Joey gives an update on the Animaniacs Reboot by reading a blog entry from Animaniacs writer Greg White from his tumblr page. The hosts discuss the news and give their thoughts on what the animation style might look like based upon his description. This leads into a conversation about the upcoming Thundercats reboot style and memories of the original show.
Dot's Entertainment
It's an Andrew Lloyd Weber parody mashup!  Kelly tells us all about the segment while Nathan and Joey discuss all the musicals they are familiar with.
The Girl with the Googily Goop
Move over Betty Boop, Googily Goop is in town and starring in this "Found-Footage" segment with the Warners. The hosts discuss their favorite moments and Joey questions why Googily got to have a red nose. Nathan accidentally takes the conversation off the road when he mentions Star Wars which sends Joey and Kelly into a Star Wars tangent. Luckily they manage to get back on topic and talk about Animaniacs again. 
Randy Beaman Segment
It's the last segment of Randy Beaman. Help say goodbye to Colin with the hosts, and listen as they discuss the truth about carrots.
Gunga Dot
This segments features nearly every Animaniacs character as they help perform a poem parody of "Gunga Din." Joey, Nathan, and Kelly discuss the last speaking lines of certain characters in the show, and their familiarity with the original poem.
Join the Party!
Head on over to Discord.Animanicast.com today to join our RetroZap discussion group. You'll get to chat with the hosts of this show as well as the hosts of other RetroZap podcasts!
Today's Sponsor: Teepublic.com!
Head over to our merchandise store to support the artists at TeePublic and our show as well! Simply check out the designs at teepublic.animanicast.com and then pick out a shirt, mug, cell phone case, or any other merchandise available!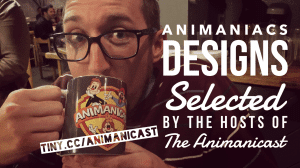 Different Ways to Support Our Show
If you'd like to support out show there's lots of ways to do it! First of all, you could go onto Apple Podcasts and leave us a five-star positive review.
Also, don't forget to tell a friend about the show! Your retweets and post shares help others find us.
You could also purchase some hand prepared decals from Joey at Decals.Animanicast.com
Interested in getting some Animanicast MERCHANDISE? It's in stock now at TeePublic! Get yours at Teepublic.Animanicast.com
If you like this episode, check out the previous one!
---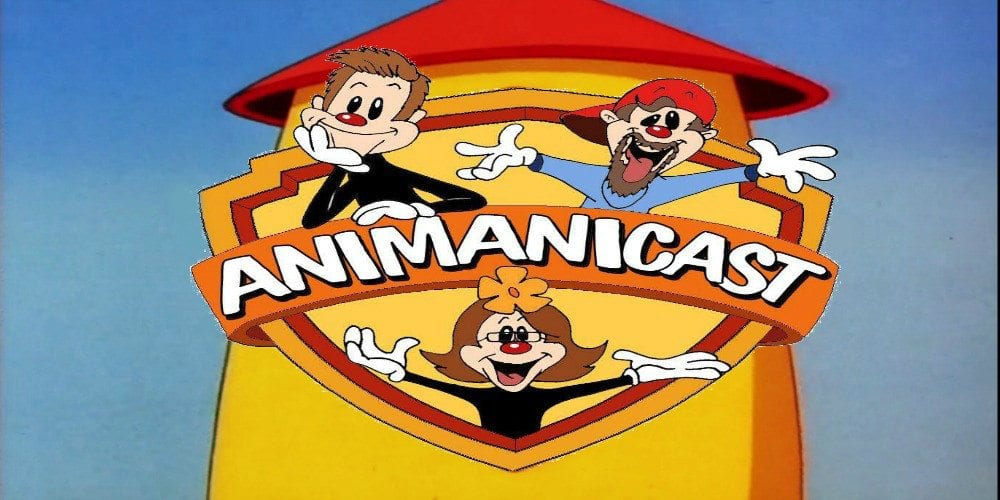 click banner for all episodes and homepage
The Animanicast is a podcast dedicated to the classic animated television series Animaniacs. Join your hosts Joey, Nathan and Kelly as they revisit each episode in the order in which they were released. They'll discuss their favorite moments, jokes, characters as well as their memories of first watching the episode. Pop cultural references are also discussed in detail. (You might just learn some cool facts!) In the end, each episode receives a "Water Tower Rating" from the hosts. Cue up an episode of Animaniacs on DVD or Hulu and then listen to the Animanicast to keep the fun going!
Cover art by @jedishua Intro Music performed by Kontra5t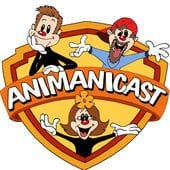 The Animanicast is a podcast dedicated to the classic animated television series Animaniacs. Join your hosts Joey, Nathan and Kelly as they revisit each episode in the order in which they were released. They'll discuss their favorite moments, jokes, characters as well as their memories of first watching the episode. Pop cultural references are also discussed in detail. (You might just learn some cool facts!) In the end, each episode receives a "Water Tower Rating" from the hosts. Cue up an episode of Animaniacs on DVD or Hulu and then listen to the Animanicast to keep the fun going! Cover art by @jedishua Intro Music performed by Kontra5t