It's time for the Animanicast! Here's episode seventy nine-a featuring another review of the classic Animaniacs comic and much more!
Join your hosts Joey and Nathan in a special episode of  the "Animanicast" featuring a review of another comic book of Animaniacs. 
---
Animanicast #79a: We Have So Many Issues (of Animaniacs Comics)
Each and every week, your hosts revisit an episode of the series in the order in which they first premiered. They discuss their favorite jokes, gags, and discuss all the cultural references they can find! Since Kelly was off at her Jeopardy audition, Joey and Nathan get to discuss another comic book issue of Animaniacs, and this one is really good! This is mostly due to the fact that the segments in this comic were all written by Charles M. Howell IV and Gordan Bressack.
We Have So Many Issues (of Animaniacs Comics)
The Cover of Issue #6
Nathan and Joey talk about this funny and incredibly detailed cover. There's tons of gags to find and the cover leads right into the first story!
Egyptian Conniption
Yakko, Wakko, and Dot visit Ancient Egypt and mistake Cleopatra's palace for a hotel! After some extreme remodeling and general zaniness, Julius Caesar finds his true calling of becoming a chef and creates the Caesar Salad and Cleopatra becomes a headliner at her own Hotel and Casino!
Pun Fight at the O.K. Corral
Wyatt Earp is running people out of town and is being a jerk! The Warners come from the Pony Express to deliver a pony to Earp but he wants the Warners to leave him alone and leave. Eventually the Warners get Earp dressed up in drag and up on a saloon stage. Earp ends up loving it and goes off to Hollywood! Joey and Nathan talk about their favorite gags and Joey talks about the comic reminding him of songs from Spike Jones and the City Slickers.
The Whole Tooth and Nothing But the Tooth
Wakko needs to go to the dentist and is incredibly scared. Yakko and Dot calm his fears by going to the dentist's office and terrorizing the dentist! In the end, all the siblings realize that going to the dentist isn't so bad, as long as there's attractive dentists and nurses to hang out with.
Discord Group!
Come on over to the RetroZap Discord group! Talk with listeners of the show as well as the hosts of the Animanicast and other RetroZap podcasts! Head over to Discord.Animanicast.com to sign up.
Today's Sponsor: Teepublic.com!
Head over to our merchandise store to support the artists at TeePublic and our show as well! Simply check out the designs at teepublic.animanicast.com and then pick out a shirt, mug, cell phone case, or any other merchandise available!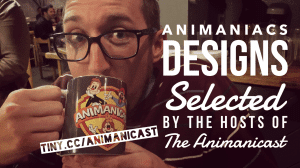 Different Ways to Support Our Show
If you'd like to support out show there's lots of ways to do it! First of all, you could go onto Apple Podcasts and leave us a five-star positive review.
Also, don't forget to tell a friend about the show! Your retweets and post shares help others find us.
You could also purchase some hand prepared decals from Joey at Decals.Animanicast.com
Interested in getting some Animanicast MERCHANDISE? It's in stock now at TeePublic! Get yours at Teepublic.Animanicast.com
If you like this episode, check out the previous one!
---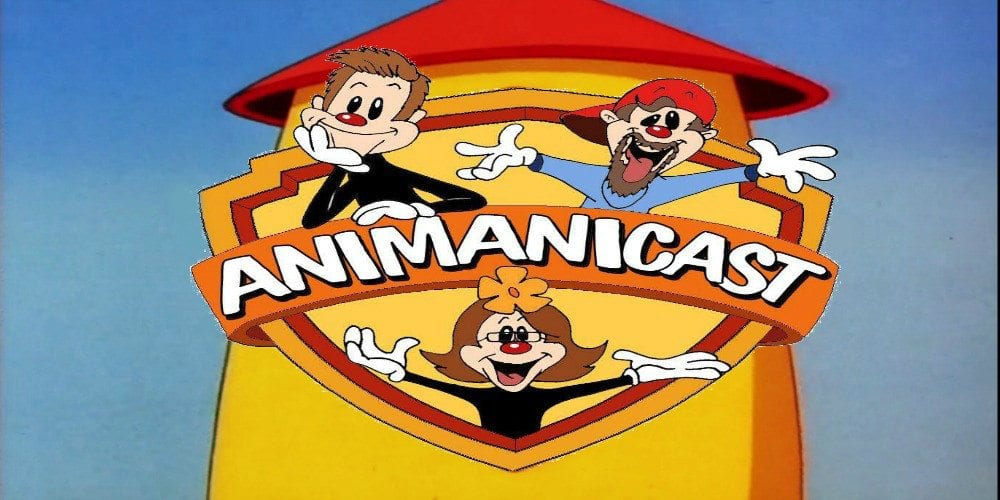 click banner for all episodes and homepage
The Animanicast is a podcast dedicated to the classic animated television series Animaniacs. Join your hosts Joey, Nathan and Kelly as they revisit each episode in the order in which they were released. They'll discuss their favorite moments, jokes, characters as well as their memories of first watching the episode. Pop cultural references are also discussed in detail. (You might just learn some cool facts!) In the end, each episode receives a "Water Tower Rating" from the hosts. Cue up an episode of Animaniacs on DVD or Hulu and then listen to the Animanicast to keep the fun going!
Cover art by @jedishua Intro Music performed by Kontra5t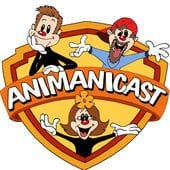 The Animanicast is a podcast dedicated to the classic animated television series Animaniacs. Join your hosts Joey, Nathan and Kelly as they revisit each episode in the order in which they were released. They'll discuss their favorite moments, jokes, characters as well as their memories of first watching the episode. Pop cultural references are also discussed in detail. (You might just learn some cool facts!) In the end, each episode receives a "Water Tower Rating" from the hosts. Cue up an episode of Animaniacs on DVD or Hulu and then listen to the Animanicast to keep the fun going! Cover art by @jedishua Intro Music performed by Kontra5t