Imagine seeing a film unlike any other, where the special effects were something never seen before. Instantly you're a fan, you need more! Enter the Topps Star Wars cards from 1977, the perfect collectible for any age.
The Topps Star Wars cards began in 1977, the first set being 66 cards with a blue background. The first series of cards are considered classics by collectors. When I saw them years ago in a flea market, I knew I had to have them. I can't recall how much I paid for the set I have, but it wasn't that much. And now many of the cards are worth a pretty penny. A complete set can run around $75. The unopened boxes can be worth a ton of money.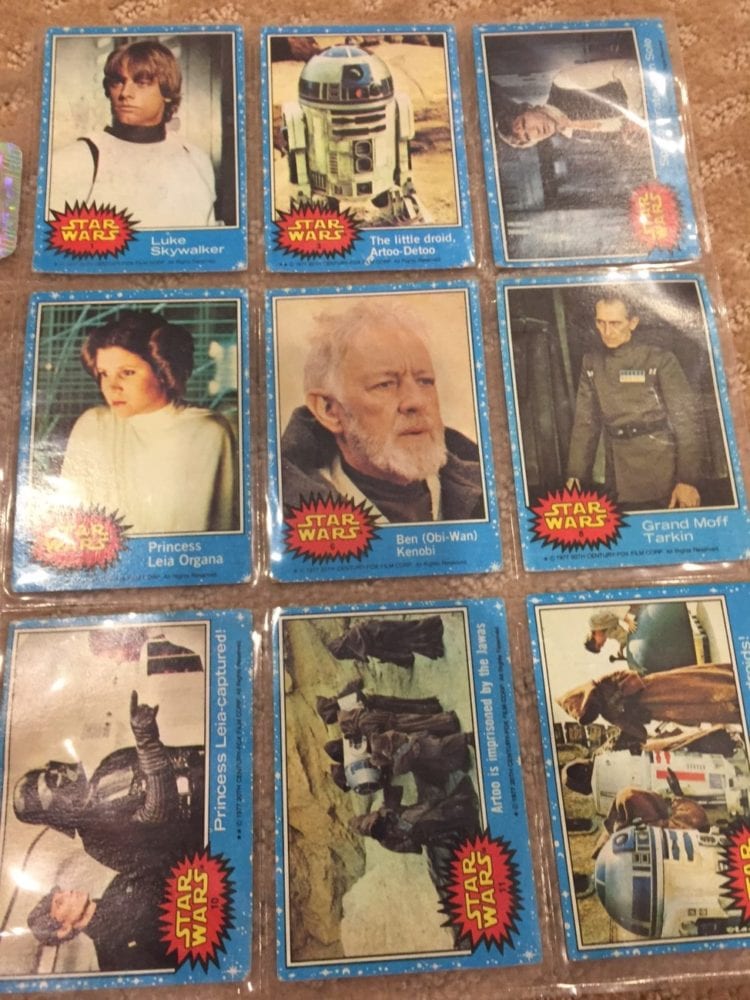 (These are a few of my favorites here–but I have many more in storage).
The first run of cards was very successful, and Topps came out with more sets. Some had red or green backgrounds. And they continued the cards through the other two original films as well. The original sets came with stickers and sometimes a stick of gum as well. Even cooler was that some of the cards, when turned over and laid together, created a large puzzle.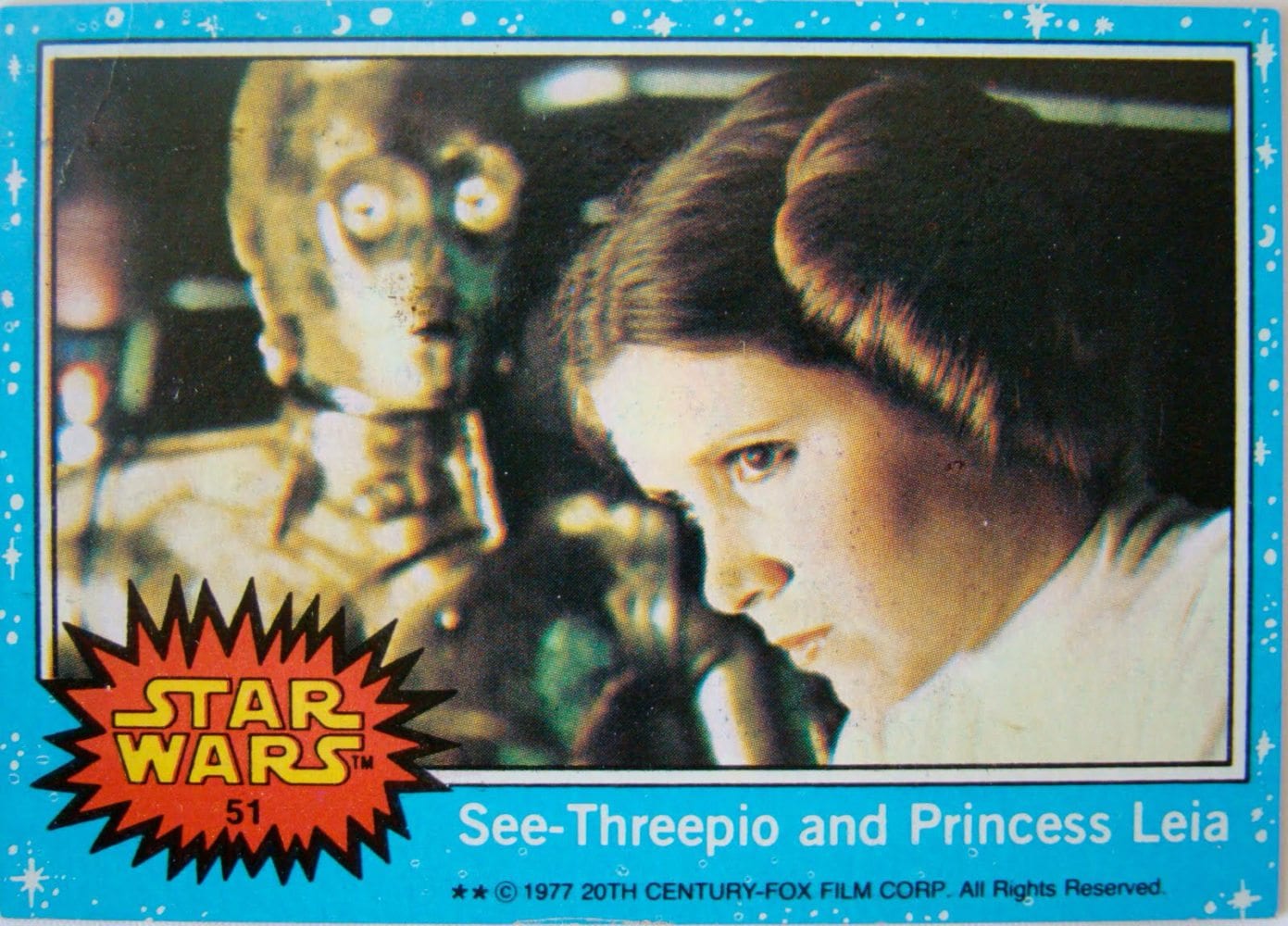 New Cards for New Films
When The Force Awakens was getting ready to come out, Lucasfilm released new trading cards to promote the new characters. While the cards were online only, they were still an awesome way to promote the new Star Wars film, yet also invoke a nostalgia for the 1977 original.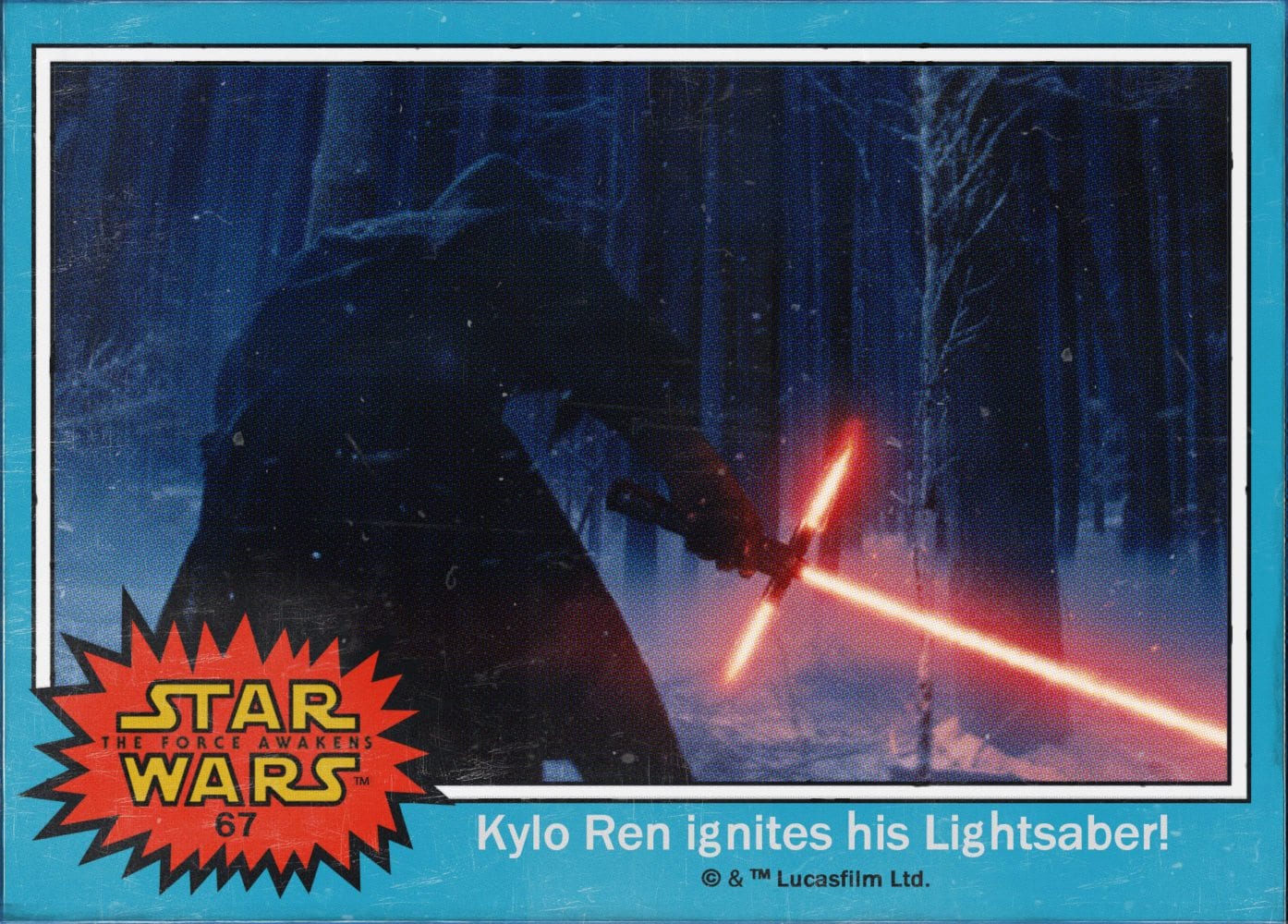 And now with The Last Jedi, Topps has continued the tradition! I hope they come out with more cards for future films. The old style 1977 look is a super cool way to appeal to the original Star Wars fans, and to the new generation as well.
Courtney Martin is a graduate of Indiana University and works in publishing. She's an avid Star Wars fan and wrote the recipe blog Courtney Cooks Star Wars on suvudu.com. When not enveloped a science fiction or fantasy novel, she is watching television with her husband and son, doing crossword puzzles, or playing with her Shih Tzu, Burt.