Before there were Funko Pop! collectibles, there were Hasbro Mighty Muggs.
So, what is a Mighty Mugg? They were stylized figures, kind of in an enlarged fashion; kid-friendly but also cool for adult collectors. There were a variety of them, from Star Wars to Marvel, even Indiana Jones. My husband and I started collecting them almost the first time we saw them in stores. He loves Marvel, and I love Star Wars, so naturally we thought they were cool. Here is my favorite, Bespin Luke Skywalker!  (Yes, his hand is removable).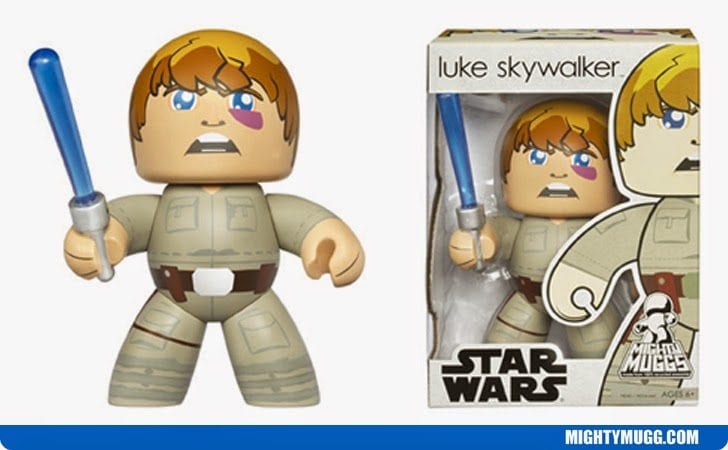 The Search
Finding new Mighty Muggs became something super fun to do. My husband and I went from store to store to find new figures. We have a large box of them in our basement now, and hopefully one day will display them all. I have most of the Star Wars themed figures, and there are quite a few. All are still in the boxes, and some are certainly worth more than the price I purchased them at. Here's another great one, Emperor Palpatine!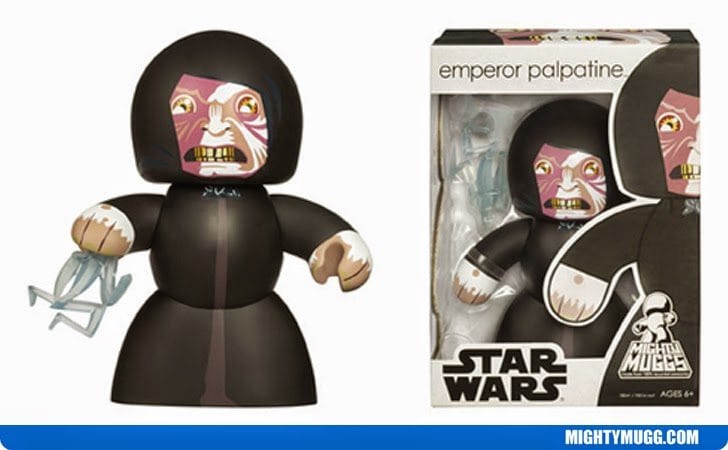 The Return
Mighty Muggs went away after 2009. The Funko Pop! series has become the fan favorite, and I do have a few of those as well. But it was announced at NYCC 2017 that Might Muggs are returning! The styling will be a bit different, with a push-and-turn feature on the head that will change the facial expression on the figure. I'll take a look when they hit shelves to see if I want to collect the new waves. Until then I'm happy with the originals.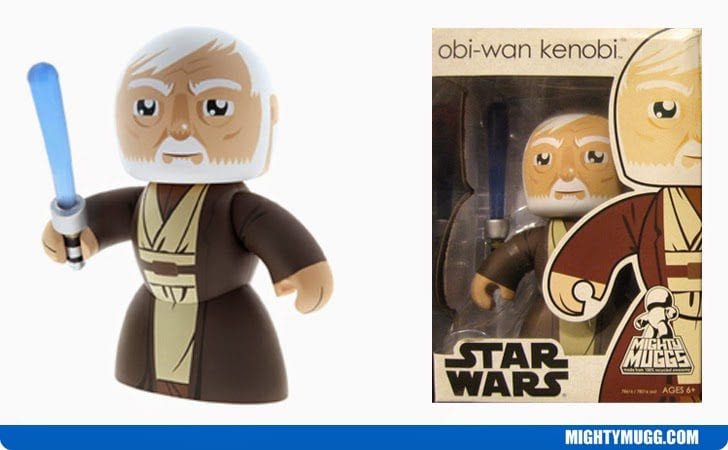 Courtney Martin is a graduate of Indiana University and works in publishing. She's an avid Star Wars fan and wrote the recipe blog Courtney Cooks Star Wars on suvudu.com. When not enveloped a science fiction or fantasy novel, she is watching television with her husband and son, doing crossword puzzles, or playing with her Shih Tzu, Burt.