If you've seen The Force Awakens, you have questions. Let's get to the bottom of things.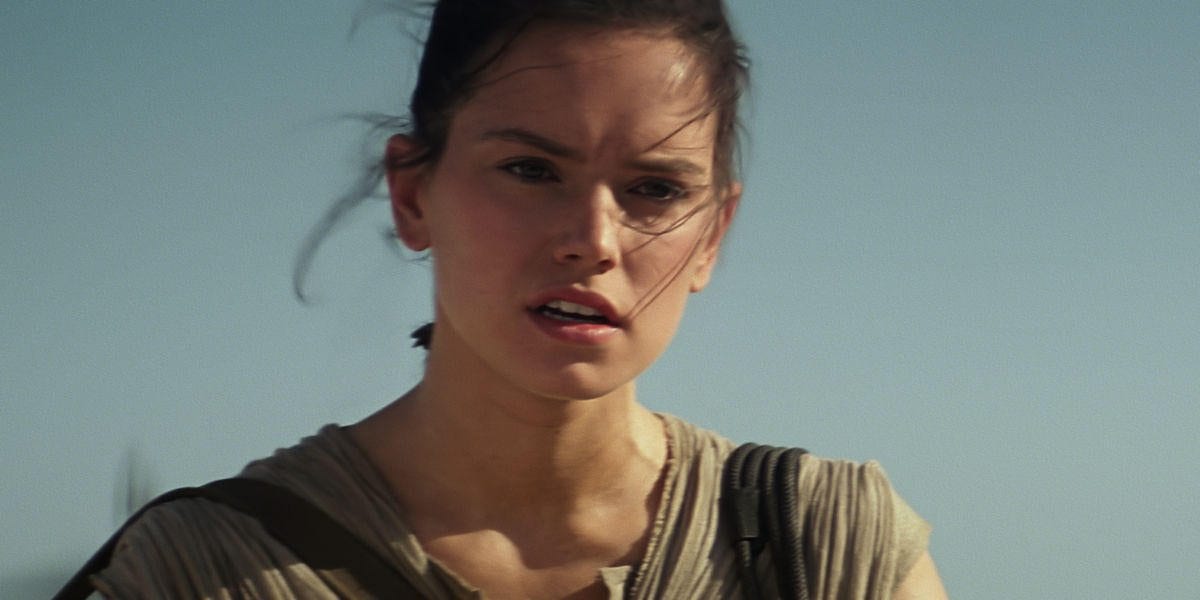 By now you, me, and the person sitting next to you have all seen The Force Awakens–likely more than once, so it should go without saying that when we're talking about Rey's parents, we're talking about spoilers. But I'm saying it anyway.
The Force Awakens leaves a lot of questions unanswered. Is this the next installment of serialized storytelling where more questions are raised than ever answered? I do not believe so. The questions that were raised in this episode set up a trilogy full of mystery and rife with plot details to be filled in–in other words, a great set-up.
People forget how little that Star Wars actually revealed to audiences. The Emperor was mentioned only once, never seen. Darth Vader got away. Ben Kenobi disappeared, inexplicably. Luke used the Force to destroy the Death Star, but barely learned a thing. His father's lightsaber was never used. And, although there was no resolution to the struggle between the Rebel Alliance and the Empire, an even bigger point remained–Luke had no way to learn the way of the Force.
Oh yeah, we had absolutely no clue who Luke's parents were, either.
So, is it really any surprise that Rey's origins are shrouded in mystery? However, this film presumably provides more clues to Rey's parents than Star Wars did to Luke's–after all, those pieces of the puzzle were filled in much later. Let's take a look at all the prevailing theories so far, and see if any hold water.
In assembling these thoughts, I'll be referencing the film, the film novelization, and The Force Awakens Visual Dictionary.
What do we know about Rey?
Well, not much. Rey is 19, and agrees with BB-8 that she's confidential. "Big secret," as she says. What secrets does she hold? Does she even know her own origins? It's intentionally unclear.
What we do know is that she has been waiting for her family to return to Jakku since she was a small child, maybe five years old. She has lived on Jakku her entire life. It is unclear who left her with Unkar Plutt, however, or why. Nothing indicates that her family left her there at all. She may have been sold away, she may have been traded, or she may have been hidden.
Then there's the X-wing pilot doll. She made it when she was ten. But why salvage the material to make this figure, of all things? I mean, I agree that X-wing action figures are cool and all, but it seems to point to some connection to the Rebel Alliance or the Resistance. She clearly admi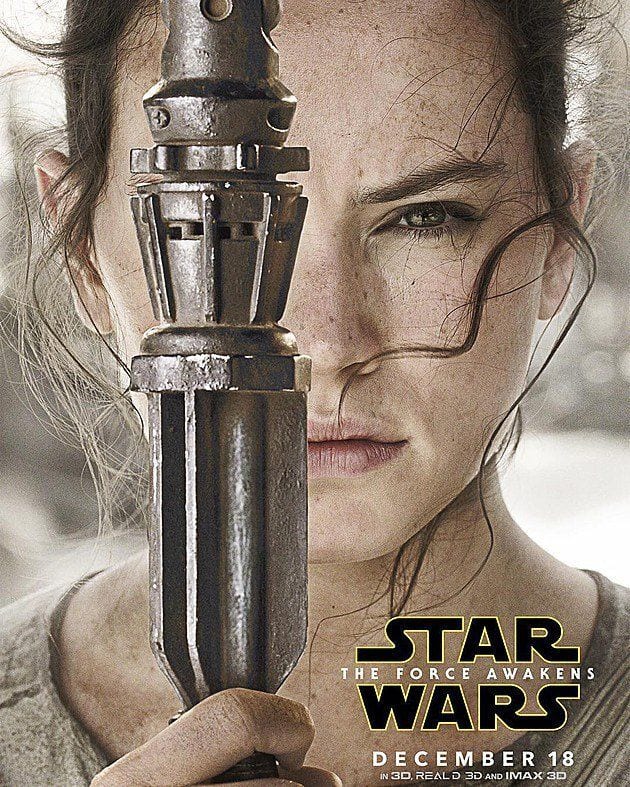 res the freedom fighters, as evidenced by the helmet she puts on playfully after dinner (it's not Luke's–just one that was scavenged on Jakku), and lights up as she assumes Finn is a Resistance fighter. In addition, she knows how to fight, knows how to survive alone, and is extremely adept with mechanical things, as well as flying.
What about the Force?
The Force is also with her, although she thought Luke and the Jedi were just myths. The Skywalker lightsaber calls to her, also, though it is unclear why. When Rey touches the lightsaber, she has visions that seem to be of her past, of horrific events perpetrated by Kylo Ren, and she hears voices of Jedi masters Yoda and Obi-Wan Kenobi. She also hears Darth Vader's signature respirator sound. Is this the history of the sword, or a history even more personal to Rey? And of course, Rey also sees Luke Skywalker's island in her dreams–though it is unclear how she has this information. Was she there before, or is this the Force guiding her?
So how does this answer the mystery of Rey's parents? Let's try a few permutations.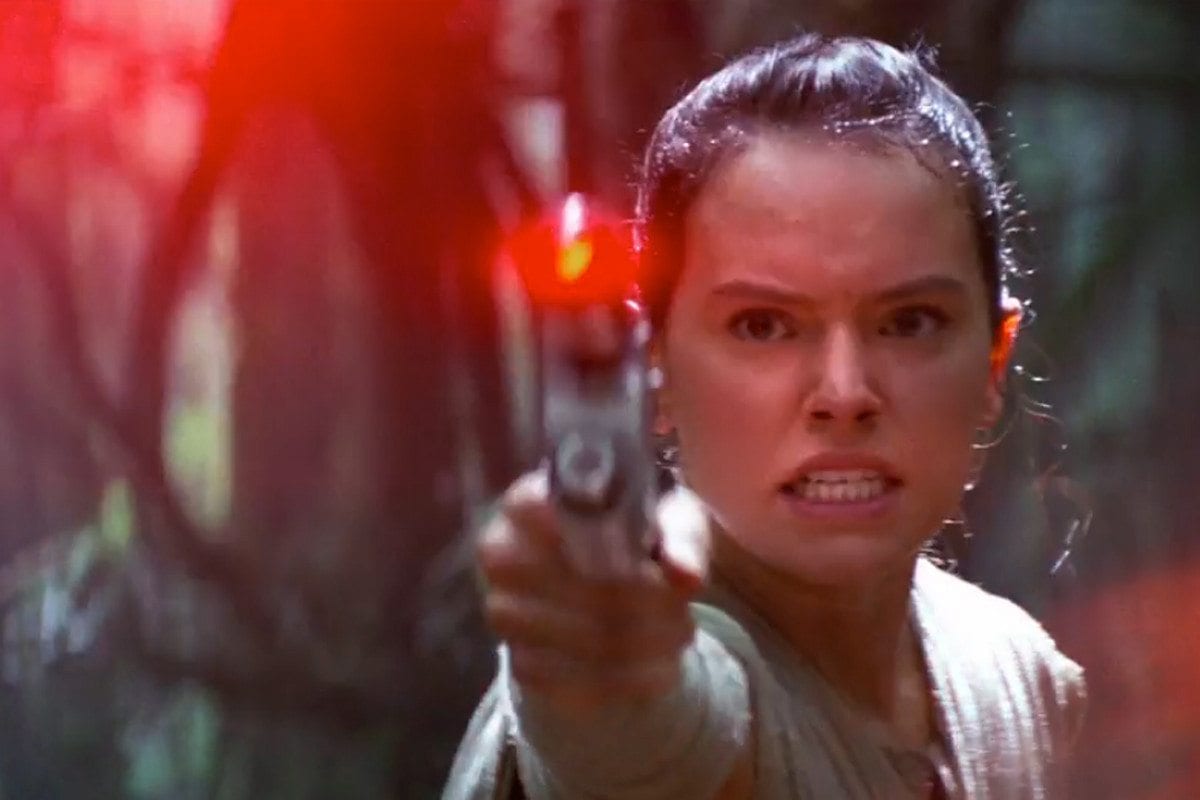 Theory #1 – Han and Leia are Rey's parents.
In this theory, Rey was hidden on Jakku (perhaps sold to Unkar Plutt in some form of indentured servitude) to be hidden from her brother Ben (or perhaps Snoke), who turned to the dark side when she was still a small child. Perhaps Lor San Tekka is also a part of this, perhaps as a protector. This would seemingly explain why Kylo Ren appeared to be protecting her in the vision as well. It would also be the reason why Kylo recognized her (It IS you.) and why he proclaimed she needed a teacher to show her the ways of the Force–not just the dark side.
In addition, this theory would need a reason why Han and Leia didn't reveal her origins, or their parentage. Han wanted to keep her close by offering her a job, and perhaps they discussed it at the Resistance base on D'Qar ("Han told me about the girl"). This would also give greater significance to the hug between Leia and Rey at the end of the film, as well as two-stone ring that Leia wears–one for each child.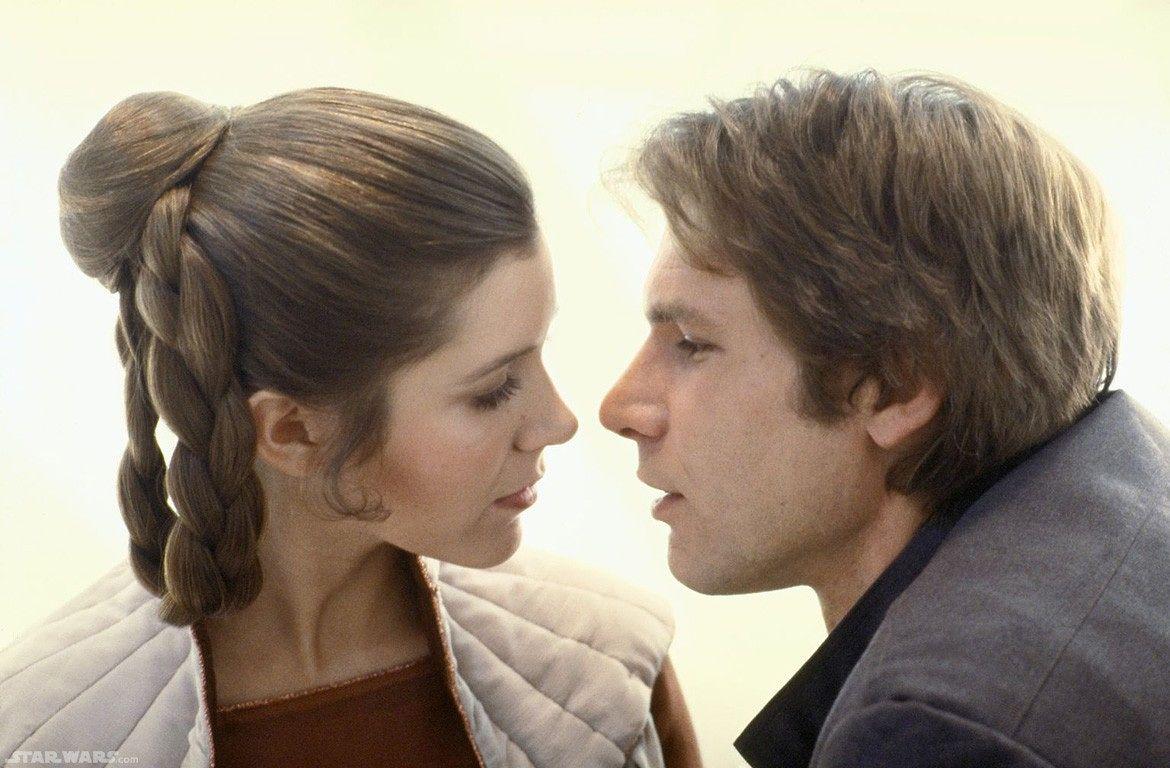 Theory #1 – The Verdict
No. After watching The Force Awakens multiple times, it's just simply obvious that this was not intended in the script, and requires far too much creative license on the part of the theorist to make this work. As a rule of thumb, the further an idea strays from the source material, the less plausible it is.
Rey would remember the family members she is waiting for, if not visually recognize them, so she wouldn't be in such shock and surprise to hear about the legends Han Solo and Luke Skywalker. And if she is bluffing, why would she bluff so hard about this?
Supporting this is the fact that Han, Leia, Chewbacca, C-3PO, and everyone else besides Kylo Ren did not appear to know who she was. Why would Leia not want her daughter back as much as her son? Why would they hide their child in the first place?! General Organa would keep her children close to her, in the Resistance, where it was clearly the safest. It just doesn't add up. Even Old Ben Kenobi and Luke knew each other prior to Star Wars–the revelation was a matter of degree–just how well Ben knew Luke.
It's also hard to believe that any child of Han Solo's no matter how small, wouldn't know about and recognize the Millennium Falcon for what it is. So there it is–just because Kylo Ren seems to have identified someone he was looking for does not make Rey his sister.
Theory #2: Luke Skywalker is Rey's father.
Here we have the continuation of the Skywalker family saga, not through Leia's genealogy, but through Luke's. Even though they are twins, many seem to find it more fitting for the Skywalker saga to follow the offspring of the person who has the last name–not to mention the seemingly greater power in the Force. In this theory, Luke broke from the Jedi who came before him, found a woman to love, had a child, and lived on Jakku. This is why there is a village of devotees to the Church of the Force not far away from Niima Outpost. This child was strong in the Force, and Luke began to train her. When Kylo Ren destroyed Luke's Jedi training efforts and killed his students, Luke was forced to flee, and he and Rey's mother left her with Unkar Plutt, with Lor San Tekka keeping a watchful eye.
However, Rey's mother died shortly afterwards, and Luke buried her on the island where he now resides, vowing not to remain there until the time is right for Rey to inherit her destiny. He leaves most of a map with trusted confidant Artoo Detoo, and leaves the final bit with Lor San Tekka. This is why Artoo awakens only when Rey arrives at Starkiller base, and why Luke looks very serious to see Rey holding her birthright, the Skywalker lightsaber, and she a grown woman who has unknowingly found her father (and her mother's grave).
This theory also explains why the lightsaber is more closely connected to her than to Kylo Ren.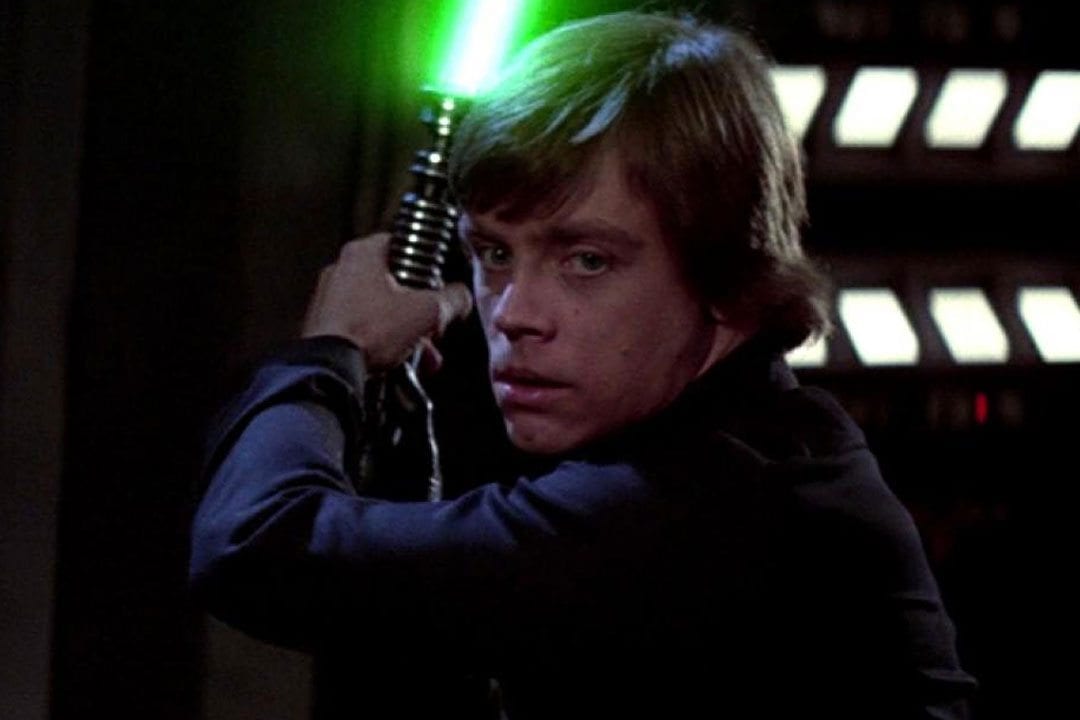 Theory #2 – The Verdict
Better, but I'm still not sure this works. Why would Luke ever leave his own child? Luke himself was hidden away because there was no one else better to take care of him than the safe and stable home of Owen and Beru Lars. is mother was dead and his father was the person most dangerous to him. He was unsafe anywhere else but hidden, unassuming, and having no idea who his true parents were. In this case, if Luke is Rey's father, HE would be the safest person to be with. He is the last Jedi! Luke is just not the type of person who abandons anyone, anywhere. For this reason alone I would find it shocking that Luke Skywalker is Rey's father.
Oh yeah, then there's the whole business of a Jedi taking a wife, which frankly is a toss up, but would be a surprise as well. It is generally believed that to reach a strong connection in the Force, one would devote their lives entirely to it–just as the Jedi did–without the obligations of such conventions as marriage, so to see this concept shattered would be a shock.
Third, it would be just plain weird for Leia and Han to not know her niece, and this is where the theory falls apart for the same reason as the Han and Leia theory. Besides, would a young Rey really not know her father's name–or her own surname?
For this theory to be true, it would be very shocking, indeed. I say plausible, but not likely. Just because the audience wants it to be true doesn't make it right for the story, or for the character. How does this actually elevate Rey's character in any way, other than being a Skywalker for being a Skywalker's sake? I say she does not need the moniker to be a hero–she has in her already all that which she needs.
(But if she's a Skywalker, it wouldn't be the worst thing in the world.)
Theory #3: Someone being trained by Luke is Rey's parent.
Now things really start to coalesce. Perhaps Rey's parents were two Jedi adepts, and had Rey in secret? Then, things go down similarly to the Luke theory. It does make a lot of sense that Luke's academy was on Jakku, and because of the downfall of the school, why such a devotee of the Force as Lor San Tekka would feel the need to do anything "to make things right." He must harbor some guilt over his part in the event, or felt compelled to do something to help, as he couldn't wait any longer. Lor San Tekka must have felt that to begin to make things right, Luke needed to return, no matter what the original orders for the map were.
I know, this assumes the map was created by Luke, and not compiled over the years. In my opinion, if Luke wanted to hide, there would be no map available. He would have disappeared like Yoda Therefore, if there's a map, it was intentional.
Theory #3 – The Verdict
This theory makes a lot of sense, and fulfills a lot of the assumed requirements of Rey's orgins–presumably that Kylo Ren knows who she is. But again, a lot of license is taken here. Kylo seems to know something about her that she does not, but we don't know what Kylo is actually looking for. All we know is that he flipped out upon hearing of a daring girl from Jakku, and when said girl used the Force, ascribed an identity to her. Mysterious indeed, but signs that there is something very significant about Rey. So, this theory may actually work, but just because there's no reason it shouldn't doesn't convince me it's the way things will turn out.
Theory #4 – Obi-Wan Kenobi is Rey's grandfather.
This one is a holdover from early spoiler rumors from the production–stemming from ideas that Old Ben wasn't always so old on Tatooine, and the nights were long. And then there's Alec Guiness' voice calling to her in her vision, and Ewan MacGregor's voice calling to her as well, saying, "These are the first steps." She even has a British accent–just like Kenobi!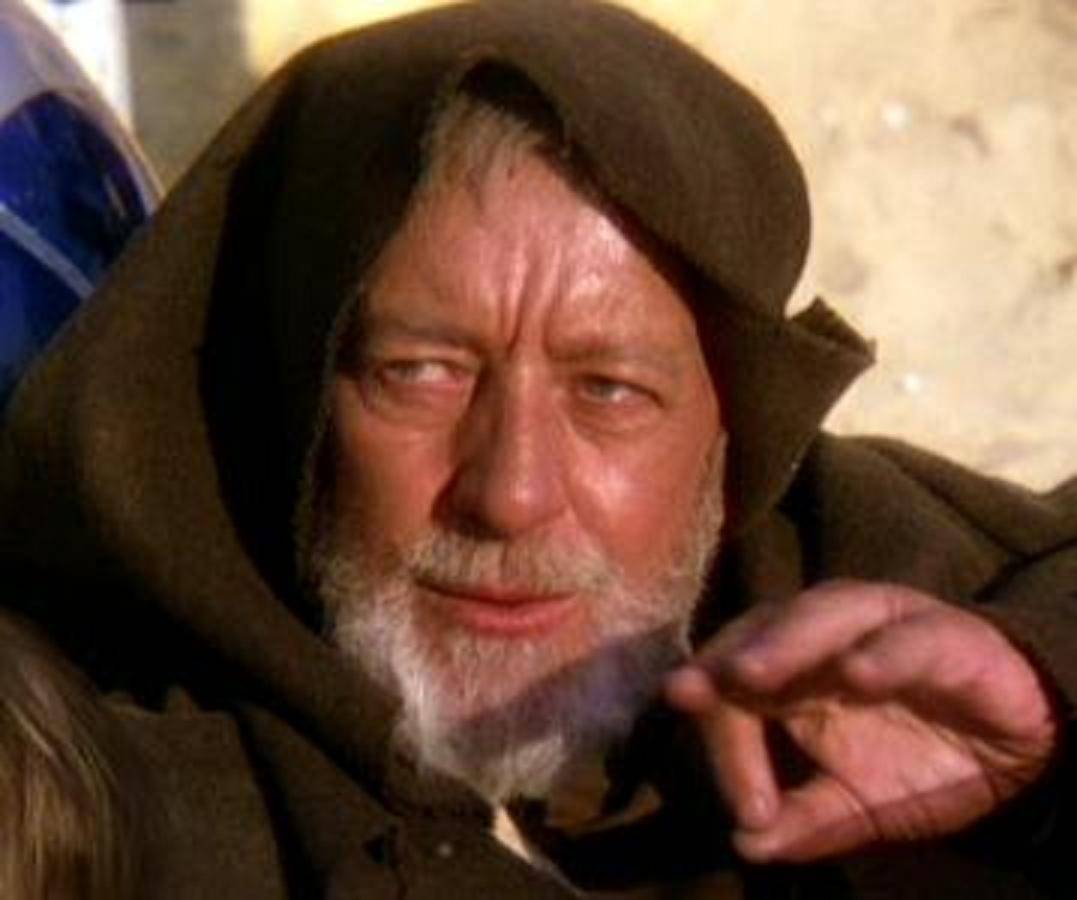 Theory #4 – The Verdict
But that would mean that Obi-Wan had a child on Tatooine he all but abandoned when he left with Luke, and, and, and…it just gets to weird and messy. Kenobi's story, for the most part, has been told. The evidence above is literally all the evidence there is to support this theory. I suppose it could work in tandem with theory #3, but it is a real stretch to me. The only people who have ever been Force ghosts were Qui Gon, Obi-Wan, Yoda, and Anakin – no one else has ever learned how. It wouldn't surprise me to see Obi-Wan reaching out – especially at a time like an Awakening – when the cosmic Force is apparently springing back from dormancy. So this voice doesn't necessarily indicate a Kenobi ancestry–only that Kenobi is interested in her from beyond the grave, for whatever reason.
Theory #5: Emperor Palpatine is Rey's grandfather.
Nope! If Ben Solo had too much of the dark side in him as grandson of Darth Vader, could you imagine how evil the grandson of Sheev would be? Besides, Palpatine was so full of hate and selfishness that he didn't deign to engage in such earthly pursuits as procreation. He was only interested in one life–his, and achieving an immortal life at that.
Theory #5 – The Verdict
No. Move along.
Theory #6: The Force is Rey's parent.
Maybe? Do we have another virgince in the Force? Is this a matter of prophecy, once again? Again, there is nothing about The Force Awakens that say Rey couldn't be…but that's an awful lot of people being born directly from the Force…sort of makes it less special. It also unbalances the idea that the Force is a physical reality in Star Wars, and makes it more like a superhero power. Rey isn't a superhero–she's a tough, independent and gifted person who has just emerged into the galaxy.
Theory #6 – The Verdict
This is less a theory and more of a plot device. It could explain away a lot, but I don't know if it moves Star Wars forward especially well. So while I say maybe, I kind of hope no.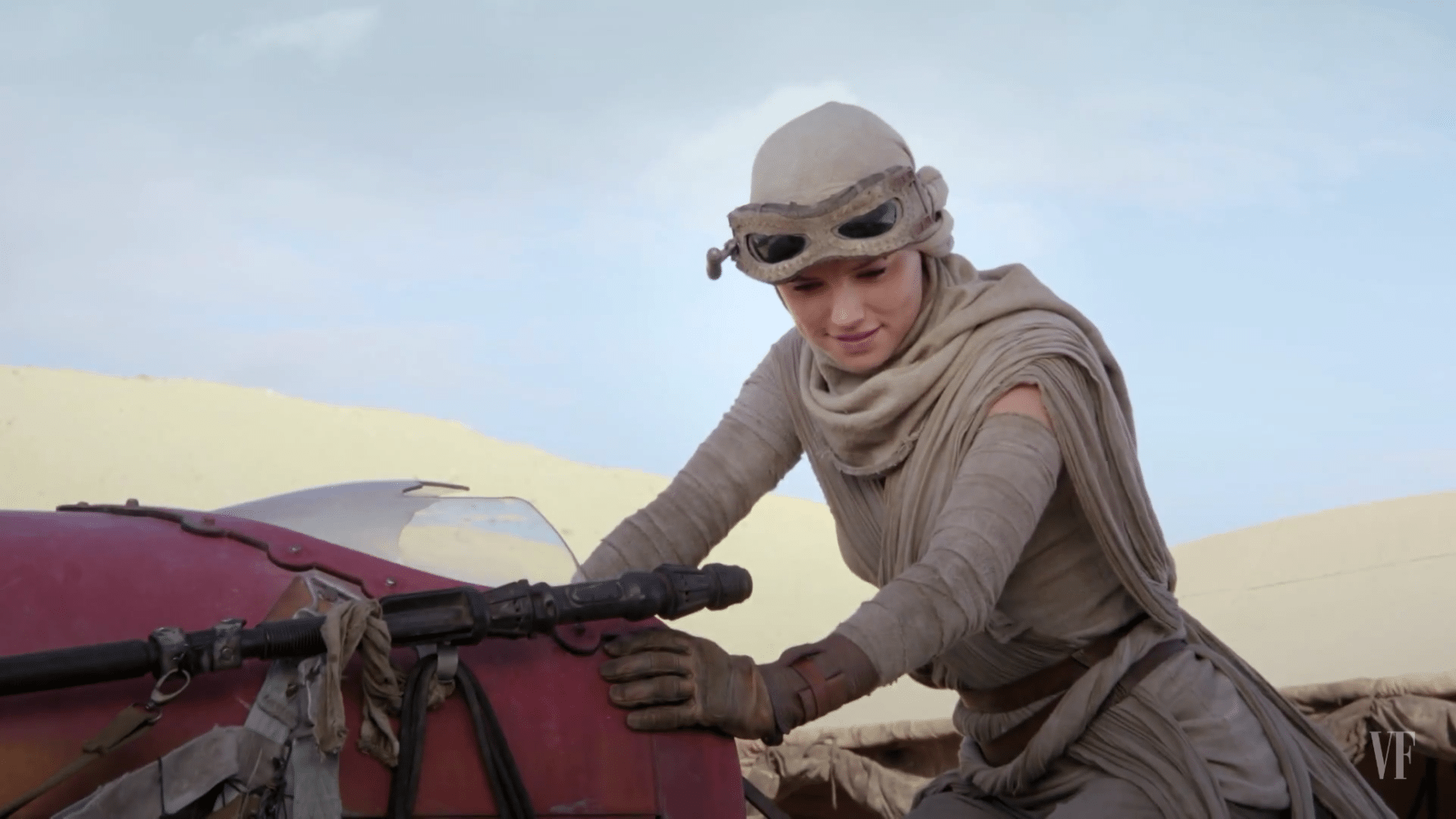 Does it really matter?
For the moment, there are no answers to the question of who are Rey's parents–and that is by design. Audiences can speculate all they want, but no one is going to find new answers in this film. Take this film for what it is, appreciate what is on screen, and get excited for Episode VIII. In the end, it's possible one of these theories may actually prove true. Would I be angered at this? No–because I believe the people who are making these movies have nothing but the best intentions for this story, and if they choose to go one of these routes, it will be done in an amazing way that I will want to see.
But the reality is that Star Wars delights through surprises never seen coming, surprises where audiences didn't know to look for surprises. I fully suspect that who Rey truly is will be revealed in a manner completely novel and different from any of the theories possible from seeing The Force Awakens. And while that may disappoint some, it excites me; because what this story could be has untold permutations at this point, and that is a beautiful thing.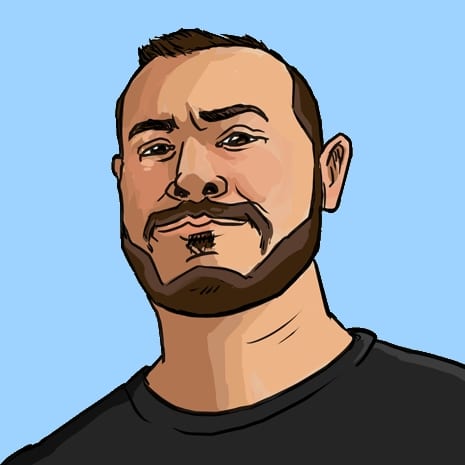 Joseph Tavano is the owner and editor in chief of RetroZap. Born just months before Luke found out who his father was, he has been fortunate to have had Star Wars in his life as long as he can remember. Growing up just outside of Boston, Massachusetts, he can remember substituting sticks for lightsabers and BMX bikes for speeders. He loves comics, retro games, vintage sci-fi paperbacks, and maps. Though an accomplished drummer, he doesn't crave adventure (as much) any more, and prefers his old haunts in Salem, Massachusetts, where he resides with his family. Buy him a glass of whiskey and he'll return it in kind.