Star Trek was featured at San Diego Comic Con 2019, and Dennis and Beth break down all the news about Picard, Discovery, and Lower Decks on Warp Trails.
San Diego Comic Con 2019 delivered plenty of Star Trek news about Picard, Discovery, Star Trek Shorts, and the animated series Lower Decks. Star Trek fans have plenty to look forward to, and on the latest episode of Warp Trails, Dennis and Beth discuss trailers, casting announcements, and all the details announced about Star Trek on CBS All Access in 2020 from San Diego Comic Con 2019.
Show Notes on the Star Trek announcements from San Diego Comic Con 2019
There is a new Picard trailer, and it has plenty of details and teases from the new series.
Several Star Trek veterans are reprising their roles in Picard.
The last teaser for Picard made Star Trek fans thirsty for Picard's family wine, and now they can get it.
Discovery also returns in 2020, but who will the new captain be? Where did they end up? Who is the new cast member?
There are several new Star Trek Shorts arriving soon. They feature the crew of the Enterprise, Picard, and more.
Lower Decks has a voice cast, and they made their debut at San Diego Comic Con.
Star Trek fans may have to wait until 2020 for all the new Star Trek content, but there is plenty in store. San Diego Comic Con gave everyone a taste of things to come, and Dennis and Beth are excited to talk about it. Thanks for joining us for this discussion of the latest Star Trek developments. Live long and prosper!
Warp Trails is the destination for Star Trek Discovery discussion and analysis. A RetroZap exclusive show–only on the RetroZap Podcast Network!
---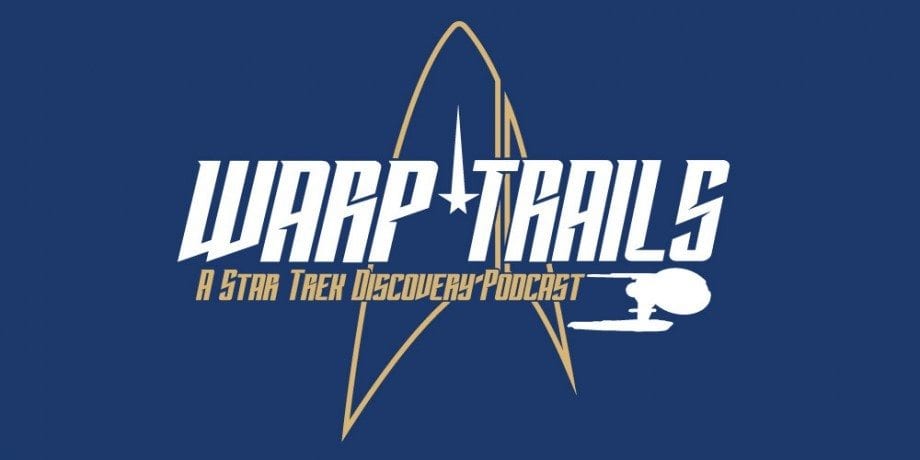 Click the banner for all episodes and homepage!
Welcome to Warp Trails. This weekly show reviews each episode of Star Trek Discovery, the latest incarnation of Star Trek airing on CBS All Access, and discusses Star Trek news. Your hosts are Dennis and Beth Keithly, a husband and wife team living in Texas. Beth is an old school fan of Star Trek whose fandom is grounded in The Original Series. Meanwhile, Dennis is a relatively more recent fan who traces his fandom to Star Trek II: The Wrath of Kahn. Since they met, Dennis and Beth made consumption of Star Trek content part of their weekly routine. The have also named four of their five pets after Star Trek characters.
Warp Trails is a RetroZap Exclusive Podcast. Subscribe to the RetroZap Podcast Network to get this and every other RetroZap show!