Dennis and Beth are ready to talk Star Trek and return to discuss the latest Picard developments and the Picard teaser.
With the conclusion of season two of Star Trek: Discovery, things were a little quiet as far as Star Trek news is concerned. Then CBS started releasing information about the new series featuring Jean-Luc Picard. Chief among the latest news is teh Picard teaser. Dennis and Beth are excited about what they have seen and heard and return to Warp Trails to discuss the latest Star Trek: Picard developments.
Show Notes on the Picard news and teaser
Picard will air on CBS All Access in the United States and Amazon Prime in the rest of the world,
A director has been announced for the first two episodes,
The anticipated release date of Picard,
Announced cast members, some of which are relatively new,
The Key Art for Picard,
The first teaser for Picard, and
Beth shares her theories of the background for the show and Dennis draws a similarity to Star Wars.
Picard is starting to ramp up the publicity ahead of its expected late 2019 release. A lot of the discussion concerns developments for the Picard teaser. Dennis and Beth can't wait to see the show and cover it on Warp Trails. Until then, they are eager to discuss the latest developments. Thanks for joining us for this discussion of the latest Picard developments. Live long and prosper!
Warp Trails is the destination for Star Trek Discovery discussion and analysis. A RetroZap exclusive show–only on the RetroZap Podcast Network!
---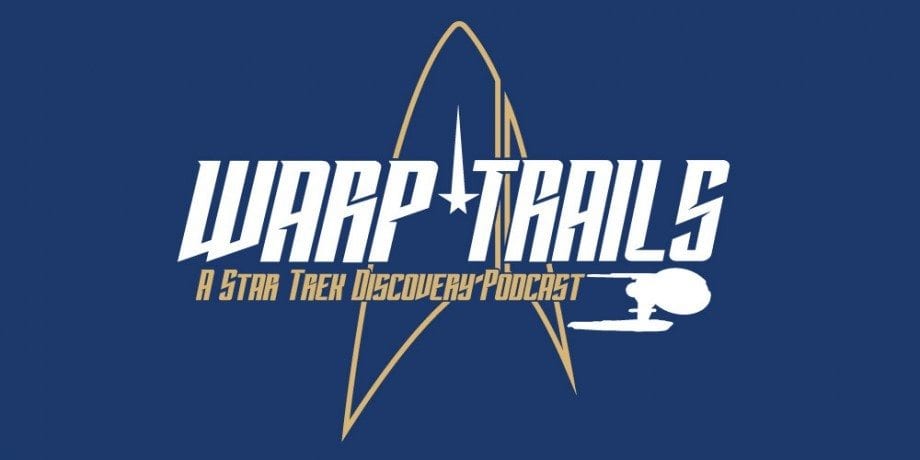 Click the banner for all episodes and homepage!
Welcome to Warp Trails. This weekly show reviews each episode of Star Trek Discovery, the latest incarnation of Star Trek airing on CBS All Access. Your hosts are Dennis and Beth Keithly, a husband and wife team living in Texas. Beth is an old school fan of Star Trek whose fandom is grounded in The Original Series. Meanwhile, Dennis is a relatively more recent fan who traces his fandom to Star Trek II: The Wrath of Kahn. Since they met, Dennis and Beth made consumption of Star Trek content part of their weekly routine. The have also named four of their five pets after Star Trek characters.
Warp Trails is a RetroZap Exclusive Podcast. Subscribe to the RetroZap Podcast Network to get this and every other RetroZap show!