Michael Burnham and the crew of the Discovery embark on a mission to save Emperor Georgiou. A trip to the Mirror Universe sets up a mysterious episode.
Emperor Georgiou's condition continues to deteriorate, and Dr. Culber, with new information from Kovich and the ship computer has a longshot solution to her problem. It will require a trip to the planet Dannus Five, which to Saru's surprise, Admiral Vance authorizes. Once they arrive on Dannus Five, Michael escorts Georgiou to the surface and the find a strange door with an out-of-place gentleman sitting nearby. Through the door is Georgiou's future, past, and possibly her salvation as she returns to the Mirror Universe.
On this episode, we discuss:
Culber and Kovich's discussion of Georgiou's condition compounded by time travel and interdimensional travel,

Admiral Vance's discussion with Saru about saving Georgiou's life,

Georgiou's desire to have Burnham kill her,

The Emperor's burying the hatchet with Saru and Tilly,

The door and presence of Carl on Dannus Five and whether this is an Original Series tie-in,

Differences between the Mirror Universe and the Terran Empire with the Prime Universe,

What is happening in the Mirror Universe, and

Adira and Stamets discovery of the message behind the Federation signal.
Warp Trails is the destination for Star Trek Discovery discussion and analysis. A RetroZap exclusive show–only on the RetroZap Podcast Network!
---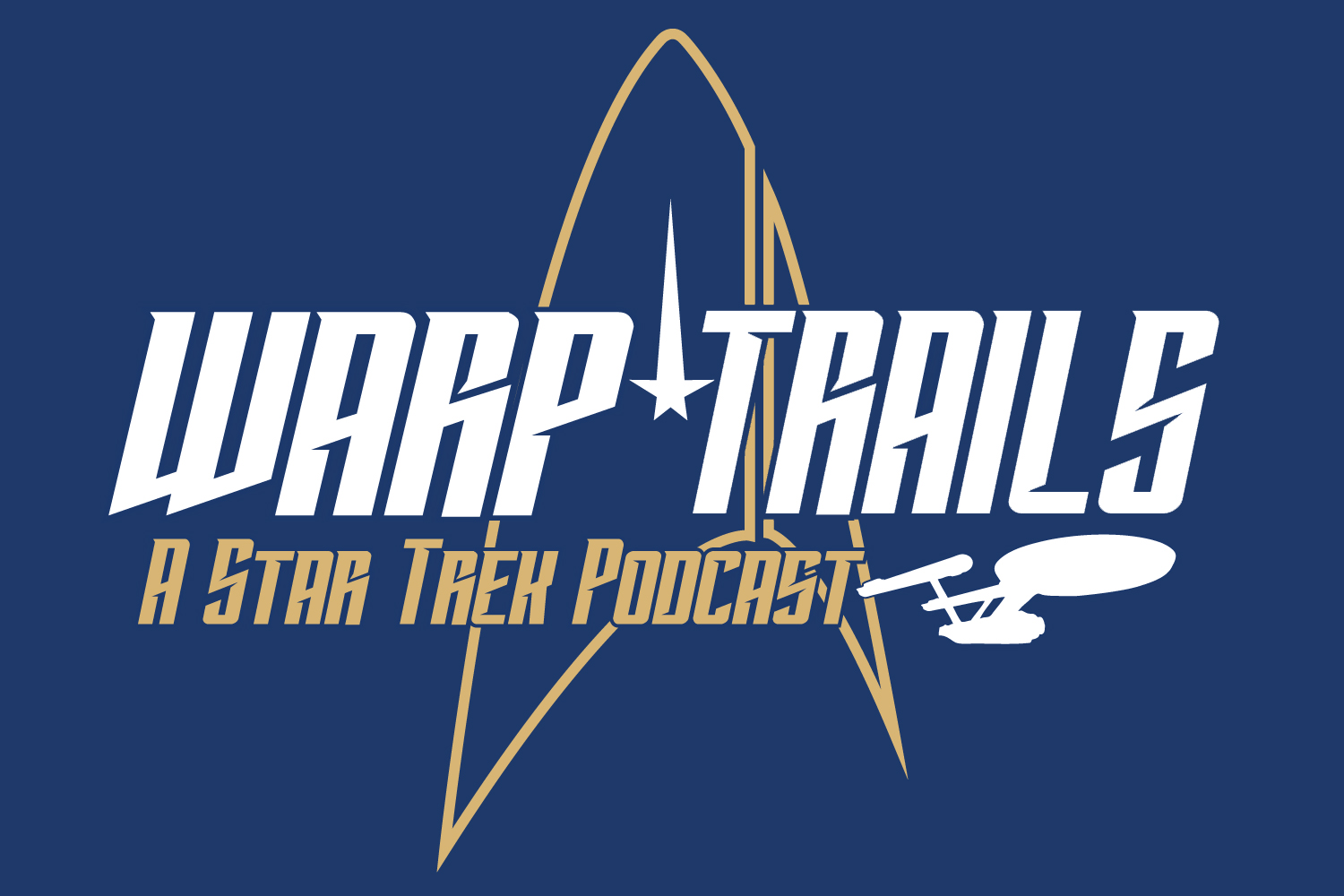 Click the banner for all episodes and homepage!
Welcome to Warp Trails. This weekly show reviews each episode of Star Trek, from Discovery to Picard, the latest incarnations of Star Trek airing on CBS All Access, and discusses Star Trek news. Your hosts are Dennis and Beth Keithly, a husband and wife team living in Texas. Beth is an old school fan of Star Trek whose fandom is grounded in The Original Series. Meanwhile, Dennis is a relatively more recent fan who traces his fandom to Star Trek II: The Wrath of Kahn. Since they met, Dennis and Beth made consumption of Star Trek content part of their weekly routine. The have also named four of their past six pets after Star Trek characters.
Warp Trails is a RetroZap Exclusive Podcast. Subscribe to the RetroZap Podcast Network to get this and every other RetroZap show!