Dennis and Beth discuss Displacement Activated Spore Hub Drives and review "The Butcher's Knife Cares Not for the Lamb's Cry."
Star Trek Discovery continues as the USS Discovery must engage its spore drive to save a crucial mining colony in "The Butcher's Knife Cares Not for the Lamb's Cry."
---
Warp Trails #1-4: The Butcher's Knife Cares Not for the Lamb's Cry
The Klingons and Purity
Beth and Dennis begin their discussion of the fourth episode of Discovery with an observation about special effects. Then the discussion turns to the episode's two plotlines. Following the Battle at the Binary Stars, T'kuvma's followers are stranded in space. Therefore, they must overcome Klingon purity and repair their vessel. In addition, a Klingon from another noble house arrives. What are his intentions? Are his motives pure?
The Dire Need for the Spore Drive
While the Klingons struggle with their repairs, Captain Lorca tasks Michael Burnham with developing a weapon from the monster that haunted the USS Glenn. However, is there more to the monster than a mindless beast? Plus, the USS Discovery must respond to a distress signal from a crucial mining colony in time or the war with the Klingons is lost. Will their plan work? Will the spore drive work? Dennis and Beth analyze all these plot elements on the latest edition of Warp Trails.
Warp Trails is the destination for Star Trek Discovery discussion and analysis. A RetroZap exclusive show–only on the RetroZap Podcast Network!
---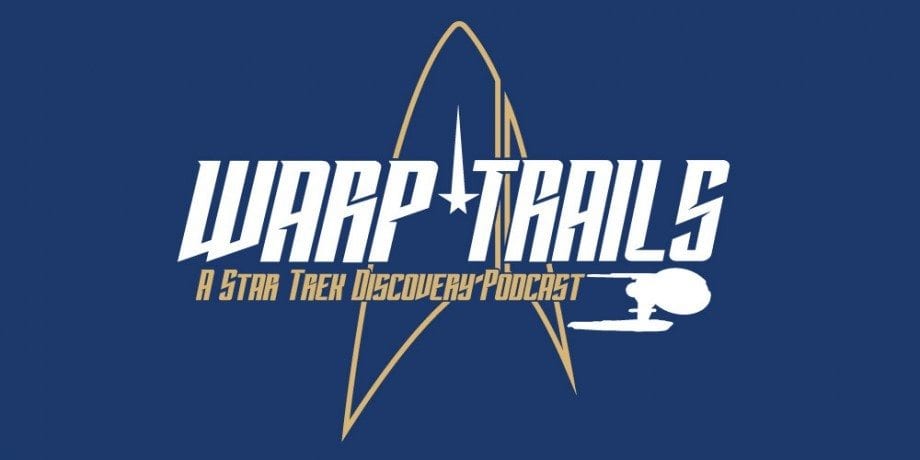 Click the banner for all episodes and homepage!
Welcome to Warp Trails. This weekly show reviews each episode of Star Trek Discovery, the latest incarnation of Star Trek airing on CBS All Access. Your hosts are Dennis and Beth Keithly, a husband and wife team living in Texas. Beth is an old school fan of Star Trek whose fandom is grounded in The Original Series. Meanwhile, Dennis is a relatively more recent fan who traces his fandom to Star Trek II: The Wrath of Kahn. Since they met, Dennis and Beth made consumption of Star Trek content part of their weekly routine. The have also named four of their five pets after Star Trek characters.
Warp Trails is a RetroZap Exclusive Podcast. Subscribe to the RetroZap Podcast Network to get this and every other RetroZap show!
Warp Trails #1-4: The Butcher's Knife Cares not for the Lamb's Cry