Dennis and Beth discuss the aftermath of the battle with their review Star Trek Discovery: Context is for Kings.
In the aftermath of the Federation's battle with the Klingons, Burnham finds herself aboard the Discovery. As her world changes, Captain Lorca teaches her "Context is for Kings."
---
Warp Trails #1-3: Context is for Kings
An unusual phenomenon interrupts Burnham's trip to a mining colony. During the previous episode, the Federation sentenced her to life imprisonment for mutiny. The USS Discovery then arrives to rescue Burnham's shuttle, and once aboard Burnham meets Captain Lorca. Next, he assigned her a job in engineering. Not long after that, she is part of a boarding party investigating a Federation ghost ship with secrets related to Lorca's plans. Not to mention, a monster hunts Starfleet officers and Klingons alike there.
As Dennis and Beth discuss this episode, they examine the fight for the soul of the Federation. In addition, they look at Cadet Tilly and what she means to Discovery. Finally, the discuss how this show ranks in the series so far.
Warp Trails is the destination for Star Trek Discovery discussion and analysis. A RetroZap exclusive show–only on the RetroZap Podcast Network!
---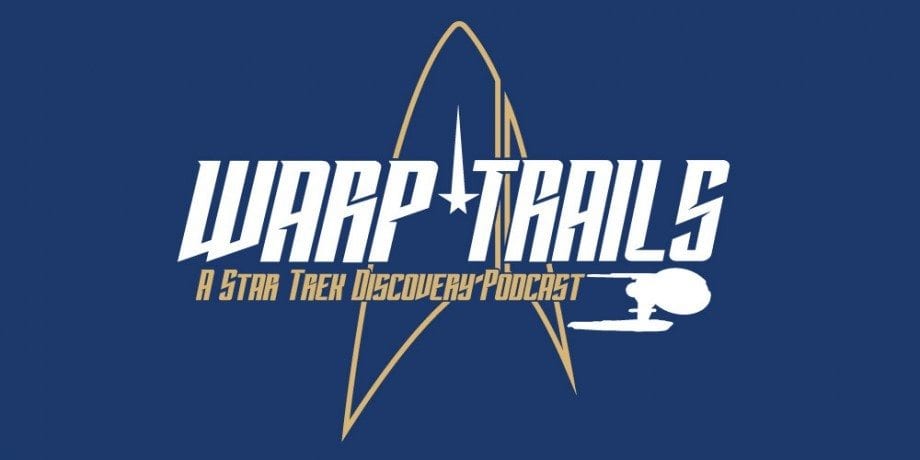 Click the banner for all episodes and homepage!
Welcome to Warp Trails. This weekly show reviews each episode of Star Trek Discovery, the latest incarnation of Star Trek airing on CBS All Access. Your hosts are Dennis and Beth Keithly, a husband and wife team living in Texas. Beth is an old school fan of Star Trek whose fandom is grounded in The Original Series. Meanwhile, Dennis is a relatively more recent fan who traces his fandom to Star Trek II: The Wrath of Kahn. Since they met, Dennis and Beth made consumption of Star Trek content part of their weekly routine. The have also named four of their five pets after Star Trek characters.
Warp Trails is a RetroZap Exclusive Podcast. Subscribe to the RetroZap Podcast Network to get this and every other RetroZap show!
Warp Trails #1-3: Context is for Kings