Dennis and Beth explore Discovery's mission to Section 31 HQ and Beth unveils a Red Angel theory on episode #2-9: Project Daedalus.
Admiral Cornwell arrives aboard Discovery to oversee a mission concerning Section 31. A Vulcan Logic Extremist has taken over the black ops division of Starfleet and cut off the Admiral from a key artificial intelligence known as Control. While Discovery tackles this difficult mission, Burnham and Spock struggle to find common ground as they investigate the mystery of the Red Angel, the red signals, and Spock's place in the mystery. Little does everyone know that Lt. Commander Airiam might just undo everything in the latest episode of Discovery: "Project Daedalus."
Show Notes
"Project Daedalus" clarifies the mystery of Spock's escape from psychiatric treatment.
Lt. Commander Airiam, previously a minor character, features in an emotion and dramatic story.
Lt. Stammets offers a third party perspective that aids Spock's contemplation of events.
Spock and Burnham get their feelings out over a game of chess.
Detmer pilots Discovery through a literal minefield.
What does Section 31 know that they haven't told anyone and have they inadvertently left clues for the rest of Starfleet?
The very name "Project Daedalus" offers clues that inspire a new theory from Beth about what is happening on this season of Discovery.
"Project Daedalus" brings Jonathan Frakes back to the director's chair and he delivers an amazing episode with huge consequences going forward. Dennis and Beth have plenty to discuss about this episode. Thanks for joining us, live long and prosper, set a course for Section 31, and "Hit it."
Warp Trails is the destination for Star Trek Discovery discussion and analysis. A RetroZap exclusive show–only on the RetroZap Podcast Network!
---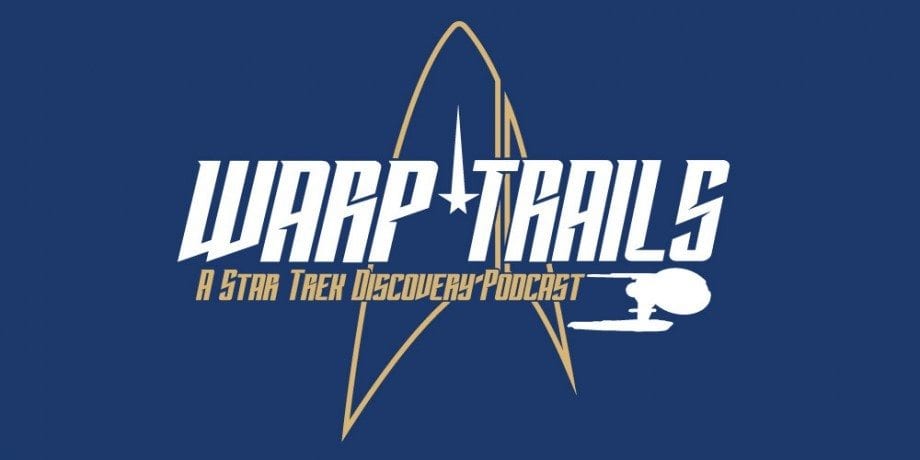 Click the banner for all episodes and homepage!
Welcome to Warp Trails. This weekly show reviews each episode of Star Trek Discovery, the latest incarnation of Star Trek airing on CBS All Access. Your hosts are Dennis and Beth Keithly, a husband and wife team living in Texas. Beth is an old school fan of Star Trek whose fandom is grounded in The Original Series. Meanwhile, Dennis is a relatively more recent fan who traces his fandom to Star Trek II: The Wrath of Kahn. Since they met, Dennis and Beth made consumption of Star Trek content part of their weekly routine. The have also named four of their five pets after Star Trek characters.
Warp Trails is a RetroZap Exclusive Podcast. Subscribe to the RetroZap Podcast Network to get this and every other RetroZap show!