Dennis and Beth examine Burnham and Spock's relationship as Captain Pike and Discovery avoid Section 31 in "If Memory Serves."
After escaping from Section 31, Michael Burnham and her brother Spock are headed to Talos IV in hopes of finding the medial help Spock needs. Meanwhile, Section 31 won't give up the hunt so easily and plots to track down the fugitives. Captain Pike receives orders from Georgiou to examine the wreckage of the modified probe that attacked them. Once on Talos IV, the Talosians agree to help Spock, but Burnham must pay a very challenging price. The fate of the galaxy hangs in the balance in "If Memory Serves," and Beth and Dennis are ready to talk about it on episode #2-8 of Warp Trails.
Show Notes
"If Memory Serves" finds its roots in classic episodes of The Original Series. Beth has the background story.
Hugh Culber isn't adjusting to his new life after experiencing the trauma of his own death. Stammets is paying the price for Hugh's confusion.
The inevitable confrontation between Hugh and Ash Tyler goes down in the mess hall. What do these men have in common?
Burnham experiences three visions that explain Spock's predicament. What do they mean for the galaxy, and, more personally, for Burnham and Spock?
Someone or something is sabotaging Discovery and Section 31 is quick to find them. Is there a spy on board?
"If Memory Serves" finally brings Spock back to his old self and offers even more revelations on the Sarek family dynamic. Dennis and Beth have plenty to discuss about this episode that ties into classic Trek. Thanks for joining us, live long and prosper, and say goodbye, Spock.
Warp Trails is the destination for Star Trek Discovery discussion and analysis. A RetroZap exclusive show–only on the RetroZap Podcast Network!
---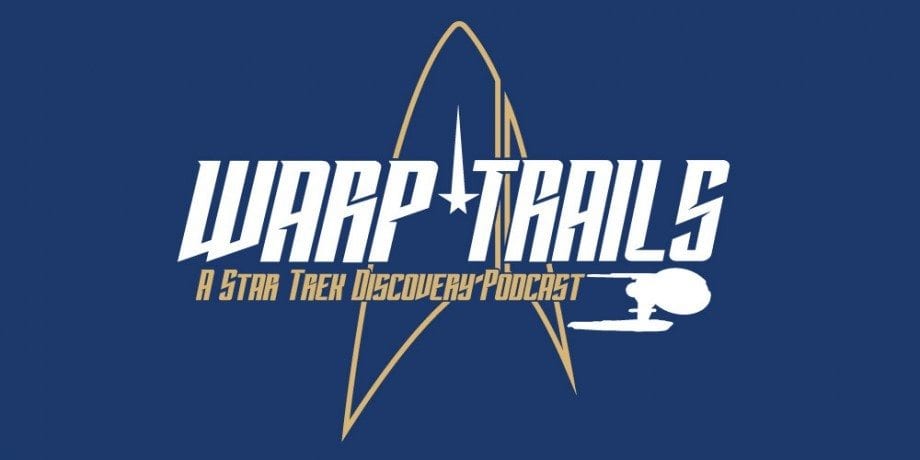 Click the banner for all episodes and homepage!
Welcome to Warp Trails. This weekly show reviews each episode of Star Trek Discovery, the latest incarnation of Star Trek airing on CBS All Access. Your hosts are Dennis and Beth Keithly, a husband and wife team living in Texas. Beth is an old school fan of Star Trek whose fandom is grounded in The Original Series. Meanwhile, Dennis is a relatively more recent fan who traces his fandom to Star Trek II: The Wrath of Kahn. Since they met, Dennis and Beth made consumption of Star Trek content part of their weekly routine. The have also named four of their five pets after Star Trek characters.
Warp Trails is a RetroZap Exclusive Podcast. Subscribe to the RetroZap Podcast Network to get this and every other RetroZap show!