Dennis and Beth discuss how Burnham finds Spock despite interference from her family and Section 31. Meanwhile, Pike and Discovery have a brush with time.
Captain Pike and Michael Burnham agree that they need to find Spock before Section 31. Therefore, Pike grants Michael leave to visit her parents on Vulcan. Once there, she finally finds Spock in the middle of a family dispute. Ultimately, Michael brings Vulcan to Section 31 for treatment of a mental breakdown. Is this the wise move though? Georgiou has something to say about that. Meanwhile, Captain Pike and the crew of Discovery have a temporal disturbance to investigate and handle. Is something from the future attacking them? Can Captain Pike and Ash Tyler put aside their difference and find common ground? In "Light and Shadows" new crises emerge to threaten Spock, Burnham, Captain Pike, and the entire crew of the Discovery. Dennis and Beth have a lot to discuss on episode 2-7 of Warp Trails.
Show Notes
Before getting to "Light and Shadows," there is a discussion of Disovery's renewal for a third season.
Sarek and Amanda have very different philosophies on how to handle the situation with Spock.
Michael and Spock's relationship as children was different than earlier episodes has viewers believing.
What is the twist concerning Spock's childhood, and how does Alice in Wonderland fit in?
Ash Tyler makes demands on Captain Pike concerning Burnham and Spock. Is he right?
Discovery's own probe receives some unexpected upgrades. Who did this and what are they after?
"Light and Shadows" moves the story of season two into new realms. Dennis and Beth have plenty to analyze about this episode. Thanks for joining us, live long and prosper, and trust the math, and more importantly, trust yourself.
Warp Trails is the destination for Star Trek Discovery discussion and analysis. A RetroZap exclusive show–only on the RetroZap Podcast Network!
---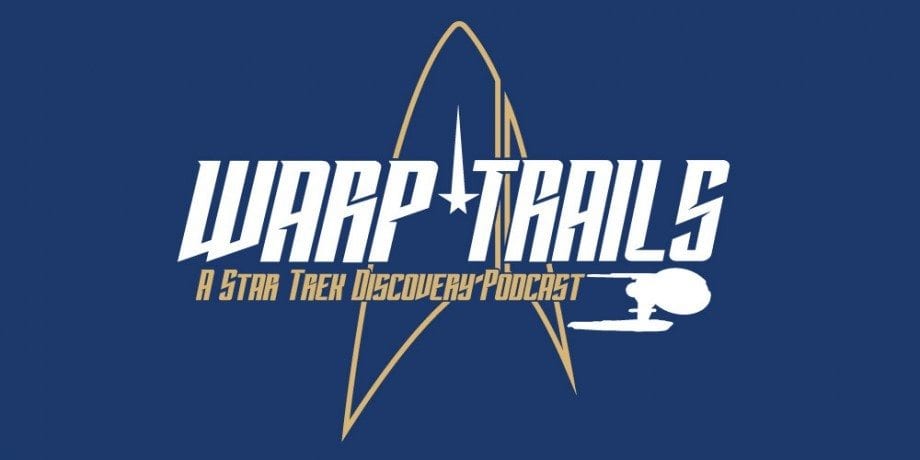 Click the banner for all episodes and homepage!
Welcome to Warp Trails. This weekly show reviews each episode of Star Trek Discovery, the latest incarnation of Star Trek airing on CBS All Access. Your hosts are Dennis and Beth Keithly, a husband and wife team living in Texas. Beth is an old school fan of Star Trek whose fandom is grounded in The Original Series. Meanwhile, Dennis is a relatively more recent fan who traces his fandom to Star Trek II: The Wrath of Kahn. Since they met, Dennis and Beth made consumption of Star Trek content part of their weekly routine. The have also named four of their five pets after Star Trek characters.
Warp Trails is a RetroZap Exclusive Podcast. Subscribe to the RetroZap Podcast Network to get this and every other RetroZap show!