Saru returns to his home world and fights for the future of his people. The Discovery backs him up.
The crew of Discovery has no time to hunt for Spock this week. Another "red signal" has appeared, and Captain Pike immediately sends his ship and crew to investigate. What makes this appearance unique is that the red signal appeared over Kaminar. This poses critical questions for Pike, Burnham, and Saru. Kaminar is home to two sentient species. However, only one has warp technology, and they don't want to talk to Discovery. Further complicating matters is that Saru now knows the "Great Balance" the Ba'ul, his people's oppressors, put in place is a lie. The situation quickly becomes desperate, and Saru, Pike, and Burnham must act quickly to avoid tragedy in "The Sound of Thunder." Dennis and Beth are ready to debate and discuss the latest edition of Discovery on episode 2-6 of Warp Trails.
Show Notes
Before getting to "The Sound of Thunder," there is a discussion of the Star Trek Short "The Brightest Star."
The Prime Directive is a nearly sacred rule of Star Trek, and yet, Discovery regularly violates it. Is this justified? Dennis and Beth have different opinions on this.
The orb Discovery encountered several episodes ago keeps providing useful information. Is this an example of deus ex machina and how long can this plot device last in Discovery?
The reveal of the Ba-ul is surprising and creepy. What is their complicated past with the Kelpiens?
Beth rightly points out that "The Sound of Thunder" sets up potentially volatile consequences for the Kelpiens and Ba-ul. Will they ever be addressed?
Speaking of deus ex machina, the Red Angel appears and takes significant action. What is this Red Angel, and where did it come from?
"The Sound of Thunder" provides plenty of fuel for debate. As a result, Dennis and Beth have plenty to say about this episode. Thanks for joining us, live long and prosper, and praise the Great Balance.
Warp Trails is the destination for Star Trek Discovery discussion and analysis. A RetroZap exclusive show–only on the RetroZap Podcast Network!
---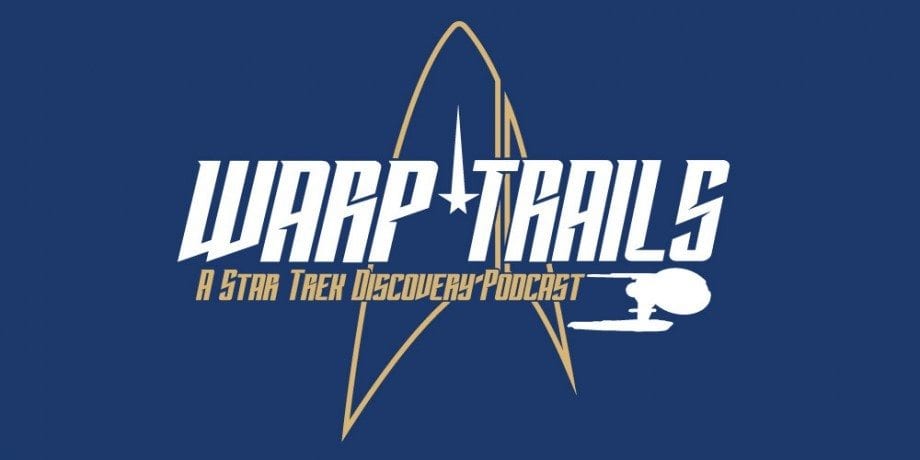 Click the banner for all episodes and homepage!
Welcome to Warp Trails. This weekly show reviews each episode of Star Trek Discovery, the latest incarnation of Star Trek airing on CBS All Access. Your hosts are Dennis and Beth Keithly, a husband and wife team living in Texas. Beth is an old school fan of Star Trek whose fandom is grounded in The Original Series. Meanwhile, Dennis is a relatively more recent fan who traces his fandom to Star Trek II: The Wrath of Kahn. Since they met, Dennis and Beth made consumption of Star Trek content part of their weekly routine. The have also named four of their five pets after Star Trek characters.
Warp Trails is a RetroZap Exclusive Podcast. Subscribe to the RetroZap Podcast Network to get this and every other RetroZap show!