The crew of Discovery makes a daring trip to the mycelial network to rescue one of their own in "Saints of Imperfection."
The hunt for Spock continues as the Discovery closes in on his shuttle. However, someone else is on board, and it is no one to be trifled with. The crew of Discovery must put that investigation aside to rescue one of their own. The entity known as May dragged Ensign Tilly off to the mycelial network. Stamets has a plan to rescue her though, and it is complicated to say the least. Everyone on board the Discovery is at risk in a daring rescue that has an unexpected twist. Dennis and Beth are ready to engage a black alert and analyze "Saints of Imperfection," the latest episode of Star Trek Discovery on episode 2-5 of Warp Trails.
Show Notes
A new Star Trek animated series is announced with a target audience of children on Nickelodeon,
Shuttles never deliver the passengers that Michael Burnham expects,
Starfleet doesn't trust Section 31,
Burnham doesn't trust Philippa Georgiou,
Ash Tyler's arrival on the Discovery is awkward to say the least,
The acting on "Saints of Imperfection" is superb,
The label of "monster" depends greatly on one's point of view,
Tilly and May have a very complicated relationship, and
More than one unexpected character shows up on "Saints of Imperfection."
"Saints of Imperfection" explores imperfect characters with different sets of ethics trying to carry out noble ideals. Dennis and Beth have a lot to say about this episode. Thanks for joining us, live long and prosper, and prepare to carry out an insane plan.
Warp Trails is the destination for Star Trek Discovery discussion and analysis. A RetroZap exclusive show–only on the RetroZap Podcast Network!
---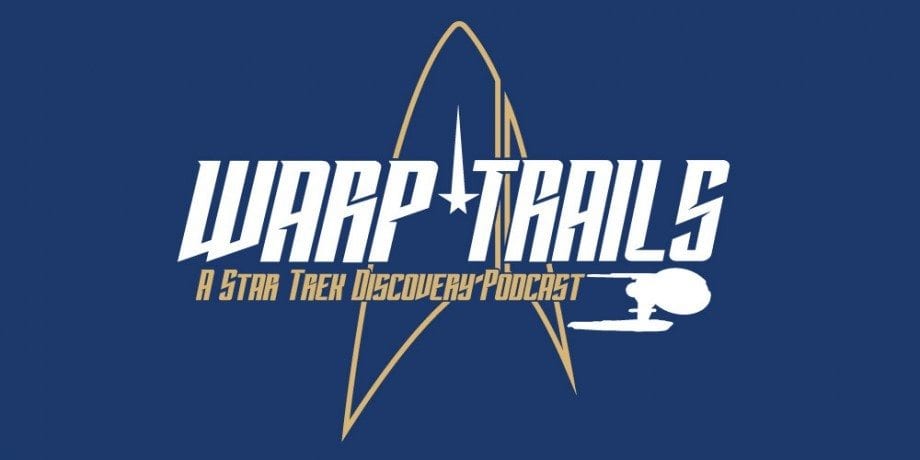 Click the banner for all episodes and homepage!
Welcome to Warp Trails. This weekly show reviews each episode of Star Trek Discovery, the latest incarnation of Star Trek airing on CBS All Access. Your hosts are Dennis and Beth Keithly, a husband and wife team living in Texas. Beth is an old school fan of Star Trek whose fandom is grounded in The Original Series. Meanwhile, Dennis is a relatively more recent fan who traces his fandom to Star Trek II: The Wrath of Kahn. Since they met, Dennis and Beth made consumption of Star Trek content part of their weekly routine. The have also named four of their five pets after Star Trek characters.
Warp Trails is a RetroZap Exclusive Podcast. Subscribe to the RetroZap Podcast Network to get this and every other RetroZap show!