Season two of Discovery continues with "New Eden," directed by Star Trek veteran Johnathan Frakes. Dennis and Beth cover it on the latest episode of Warp Trails.
Captain Pike and the crew of the Discovery continue their investigation of the red signals. In "New Eden" another signal leads them to New Eden, a planet inhabited by humans. However, these humans are far from home in the Beta Quadrant and their technology is stuck over 200 years in the past. How did they get there? What should Captain Pike, Commander Saru, and Commander Burnham do about them? Dennis and Beth discuss the latest from Discovery as they break down "New Eden" on episode #2-2 of Warp Trails.
Show Notes
Burnham and Pike's difference of opinion on the application of the prime directive,
Captain Pike's first experience of a "Black Alert" aboard the U.S.S. Discovery,
Johnathan Frake bring a Next Generation tone to Discovery,
Burnham's feelings of responsibility for Spock,
Pike and Discovery's responsibility, if any, to New Eden,
Stamet's reluctance and later eagerness to engage the spore drive
Space donuts(!), and
Tilly's character evolution and whether she is seeing dead people.
"New Eden" is another hit episode of Discovery, and Dennis and Beth are excited to talk about it. Thanks for joining us and live long and prosper!
Warp Trails is the destination for Star Trek Discovery discussion and analysis. A RetroZap exclusive show–only on the RetroZap Podcast Network!
---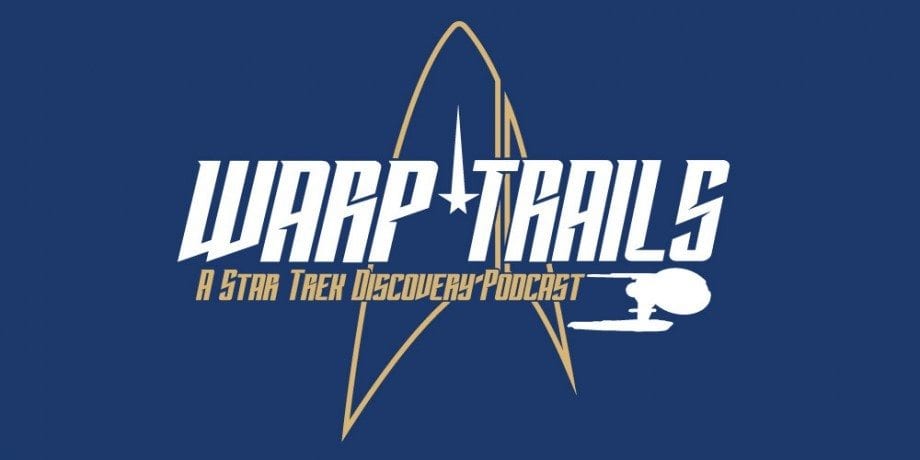 Click the banner for all episodes and homepage!
Welcome to Warp Trails. This weekly show reviews each episode of Star Trek Discovery, the latest incarnation of Star Trek airing on CBS All Access. Your hosts are Dennis and Beth Keithly, a husband and wife team living in Texas. Beth is an old school fan of Star Trek whose fandom is grounded in The Original Series. Meanwhile, Dennis is a relatively more recent fan who traces his fandom to Star Trek II: The Wrath of Kahn. Since they met, Dennis and Beth made consumption of Star Trek content part of their weekly routine. The have also named four of their five pets after Star Trek characters.
Warp Trails is a RetroZap Exclusive Podcast. Subscribe to the RetroZap Podcast Network to get this and every other RetroZap show!