Dennis and Beth analyze the season finale of season two of Discovery on show #2-14: Such Sweet Sorrow Part 2.
It all comes down to this. The crew of the Discovery, with the aid of the Enterprise, prepares to battle Control and Section 31 with the fate of all sentient life hanging in the balance. Commander Michael Burnham, Saru, Tilly, Stamets, Spock and the rest vow to take the Sphere data to the future and out of the reach of the artificial intelligence threatening the rest of the galaxy. The odds seem insurmountable, but they are officers of Starfleet and they will find a way in Discovery: "Such Sweet Sorrow Part 2."
Show Notes
The battle between Section 31 against Discovery and Enterprise is technologically impressive.
The torpedo foreshadowed in Such Sweet Sorrow part 1 arrives and requires one character to make the ultimate sacrifice.
Hugh and Stamets have another chance at reconciliation, but what was the inciting factor?
Allies arrive, but how did they get there so quickly?
Spock and Burnham figure out the final steps to complete their mission and resolve all the lingering plot threads from the season.
Burnham has some advice for Spock, and Dennis and Beth wonder how he applies it in the future.
The conclusion of this episode leaves Discovery in a strange place. How will the show proceed from here? Who is the captain? What is the future?
"Such Sweet Sorrow Part 2" is a fitting season finale to season two of Discovery.  If there never were another episode of Discovery, this episode would conclude the series nicely and align the show well with the rest of Star Trek canon. Dennis and Beth have a lot to discuss and they thank you for joining them for their discussion this season. Live long and prosper!
Warp Trails is the destination for Star Trek Discovery discussion and analysis. A RetroZap exclusive show–only on the RetroZap Podcast Network!
---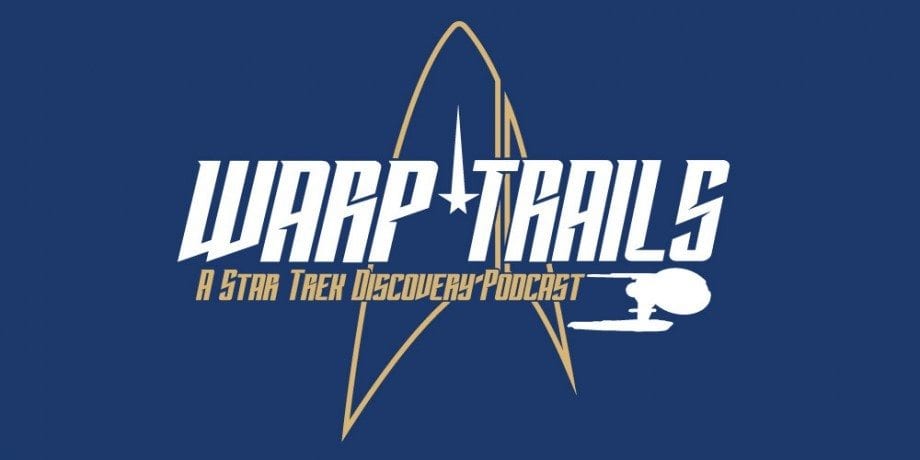 Click the banner for all episodes and homepage!
Welcome to Warp Trails. This weekly show reviews each episode of Star Trek Discovery, the latest incarnation of Star Trek airing on CBS All Access. Your hosts are Dennis and Beth Keithly, a husband and wife team living in Texas. Beth is an old school fan of Star Trek whose fandom is grounded in The Original Series. Meanwhile, Dennis is a relatively more recent fan who traces his fandom to Star Trek II: The Wrath of Kahn. Since they met, Dennis and Beth made consumption of Star Trek content part of their weekly routine. The have also named four of their five pets after Star Trek characters.
Warp Trails is a RetroZap Exclusive Podcast. Subscribe to the RetroZap Podcast Network to get this and every other RetroZap show!