Dennis and Beth discuss whether the future is written or not as Pike retrieves a time stone in episode #2-12: Through the Valley of Shadows.
Captain Pike travels to the monastery of Boreth in the hopes of retrieving a time stone that might allow his crew to finally stop the Control AI. Meanwhile, Burnham and Spock investigate a Section 31 ship that failed to report in on time. Are they walking into a trap? Beth and Dennis explore all of this from the latest episode of Discovery: "Through the Valley of Shadows."
Show Notes
Dennis and Beth are behind on Discovery, but they have a pretty good explanation as to why.
Pike makes the trip to Boreth and finds an unusual monastery of Klingons.
After Pike interacts with a time crystal, he sees a disturbing vision of the future. How is his future written when that of the galaxy is not?
Burnham and Spock investigate the Section 31 vessel. Something is amiss, but should they have detected a trap sooner?
Burnham proposes a radical solution to the problem with the Sphere data and Control. Will Pike go for it?
"Through the Valley of Shadows" sets Discovery up for the two part finale. This season has set up a conversation as to whether the future can be changed or not. Pike's confrontation with the time crystal presents a new argument to consider. As usual, Dennis and Beth have plenty to discuss about this episode. Thanks for joining us, live long and prosper, and "Don't screw it up."
Warp Trails is the destination for Star Trek Discovery discussion and analysis. A RetroZap exclusive show–only on the RetroZap Podcast Network!
---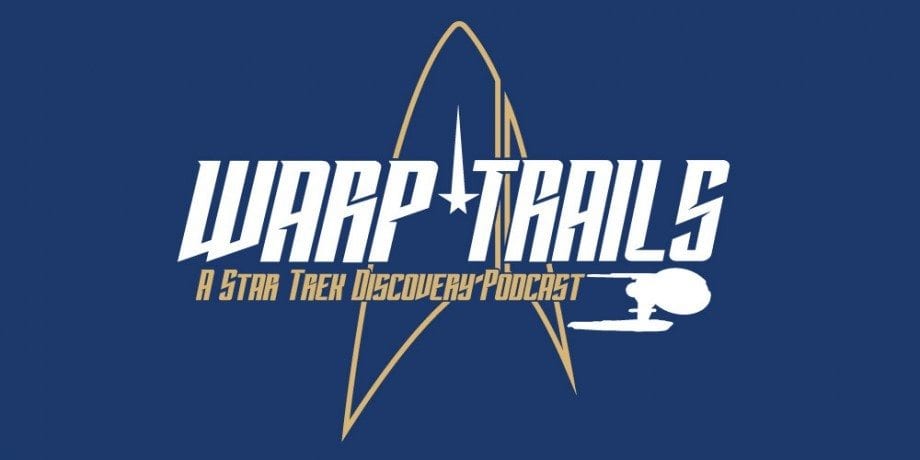 Click the banner for all episodes and homepage!
Welcome to Warp Trails. This weekly show reviews each episode of Star Trek Discovery, the latest incarnation of Star Trek airing on CBS All Access. Your hosts are Dennis and Beth Keithly, a husband and wife team living in Texas. Beth is an old school fan of Star Trek whose fandom is grounded in The Original Series. Meanwhile, Dennis is a relatively more recent fan who traces his fandom to Star Trek II: The Wrath of Kahn. Since they met, Dennis and Beth made consumption of Star Trek content part of their weekly routine. The have also named four of their five pets after Star Trek characters.
Warp Trails is a RetroZap Exclusive Podcast. Subscribe to the RetroZap Podcast Network to get this and every other RetroZap show!