Dennis and Beth discuss Burnham and Spock's life and death gamble in episode #2-10: The Red Angel.
The crew of the Discovery finally found the crux of the mystery surrounding Spock's visions and the Red Angel with their visit to Section 31 headquarters. Now, they must find a way to stop the future. Ensign Tilly has some insight into that when she makes a startling discovery concerning the Red Angel. Now, Burnham and Spock take a deadly gamble designed to preserve all sentient life in the latest episode of Discovery: "The Red Angel."
Show Notes
An emotional funeral for a side character begins the episode.
"The Red Angel" redefines key moments of Burnham's past.
Captain Leland and Burnham have an anticipated confrontation.
This episode finds reconciliation, or its beginnings, between many members of the crew. Can Spock and Burnham finally bury the hatchet?
Beth's theory from the last episode of Warp Trails finds a lot of validation – but there is an unaccounted for twist at the end.
"The Red Angel" returns Hanelle Culpepper to the director's chair. It is notable that Ms. Culpepper has been tagged to develop the first episodes of the upcoming Jean Luc Picard series. As usual, Dennis and Beth have plenty to discuss about this episode. Thanks for joining us, live long and prosper, and keep an eye on the variance.
Warp Trails is the destination for Star Trek Discovery discussion and analysis. A RetroZap exclusive show–only on the RetroZap Podcast Network!
---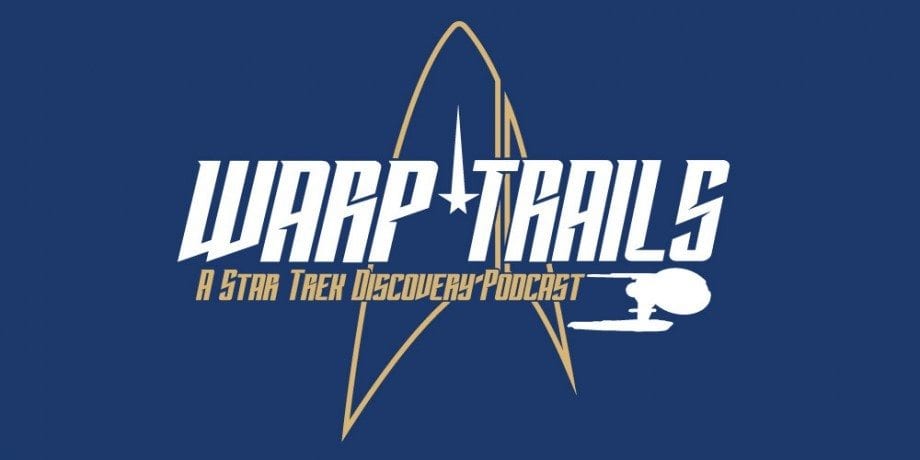 Click the banner for all episodes and homepage!
Welcome to Warp Trails. This weekly show reviews each episode of Star Trek Discovery, the latest incarnation of Star Trek airing on CBS All Access. Your hosts are Dennis and Beth Keithly, a husband and wife team living in Texas. Beth is an old school fan of Star Trek whose fandom is grounded in The Original Series. Meanwhile, Dennis is a relatively more recent fan who traces his fandom to Star Trek II: The Wrath of Kahn. Since they met, Dennis and Beth made consumption of Star Trek content part of their weekly routine. The have also named four of their five pets after Star Trek characters.
Warp Trails is a RetroZap Exclusive Podcast. Subscribe to the RetroZap Podcast Network to get this and every other RetroZap show!