Dennis and Beth review the premiere episode of Star Trek Discovery: The Vulcan Hello.
Star Trek Discovery is the first Star Trek show in over a decade. How does "The Vulcan Hello," the series premiere and pilot, compare those of the other Star Trek properties? Dennis and Beth discuss this, and then discuss the tone of the show overall.
---
Warp Trails #1-1: The Vulcan Hello
Beth and Dennis focus their discuss on the introduction of First Officer Michael Burnham (Sonequa Martin-Green) and Captain Georgiou (Michelle Yeoh) of the USS Shenzshou. The Federation isn't the only galactic presence. The Klingons are also out there. T'Kuvma (Chris Obi) seeks to unite the Empire, and he selects the Federation as an opponent worthy of uniting the Klingon families against. Deep in space, he sets a trap for the Federation at a beacon holy to his people.
Warp Trails is the destination for Star Trek Discovery discussion and analysis. A RetroZap exclusive show–only on the RetroZap Podcast Network!
---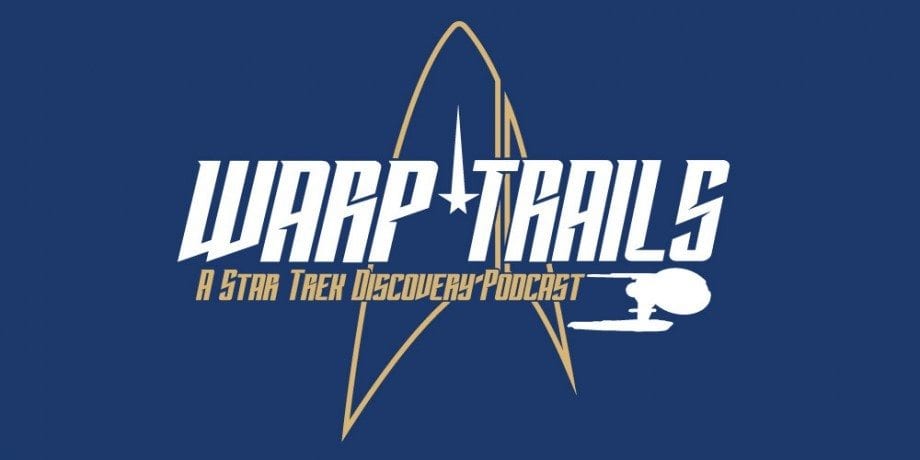 Click the banner for all episodes and homepage!
Welcome to Warp Trails. This weekly show reviews each episode of Star Trek Discovery, the latest incarnation of Star Trek airing on CBS All Access. Your hosts are Dennis and Beth Keithly, a husband and wife team living in Texas. Beth is an old school fan of Star Trek whose fandom is grounded in The Original Series. Meanwhile, Dennis is a relatively more recent fan who traces his fandom to Star Trek II: The Wrath of Kahn. Since they met, Dennis and Beth made consumption of Star Trek content part of their weekly routine. The have also named four of their five pets after Star Trek characters.
Warp Trails is a RetroZap Exclusive Podcast. Subscribe to the RetroZap Podcast Network to get this and every other RetroZap show!
Warp Trails #1-1: The Vulcan Hello