From Kamino to Starkiller Base, a new trailer shows us just what's in store this coming November in Star Wars: Battlefront II.
Earlier this year, I covered some of what was known at the time on the upcoming sequel to 2015's smash hit Star Wars: Battlefront. A new video that just debuted however, narrated by John Boyega, is giving players an even more in-depth look at all the new content coming up in Star Wars: Battlefront II.
And lets face it, if Finn himself is endorsing this game, you know it's good.
Star Wars fans, and fans of first-person shooters, are in for something special with this game. Boasting more than triple the content of the original, there is a lot to unpack from this video.
New Worlds
In the original, players were only able to play on less than a handful of worlds, which expanded slightly after purchasable DLC was available.
Battlefront II expands on that significantly.
Players will return to several of the planets from Battlefront, such as Hoth, Endor and Sullust with presumably new maps for each. In fact, this time around, the maps will have a narrative impact to the gameplay. Depending on the planet, there will be specific goals for Rebel/Resistence and Imperial/First Order troops. For example, on Kamino Separatist droids are trying to take down the fusion core of a facility to halt clone production.
And Kamino is not the only new world, just look at this list!
In the literature the Unknown Regions is an area of space the shattered Empire retreats to after Palpatines death. It should be interesting to see on screen.
A massive amount of new worlds to visit. I'm especially excited to set foot on Starkiller Base and the new planet Vardos. Planets like Ryloth and Fondor have been seen previously in other mediums such as the books or The Clone Wars. It's a great mix of the three main eras of the galaxy far, far away. They've also mentioned that future DLC will be free to all, so expect new locations in the future.
Heroes & Villains
Another welcome addition in Star Wars: Battlefront II is the increase in new and classic playable characters. The favorites are back like Luke, Leia and Vader alongside some new additions.
Kylo Ren and Rey are new from The Force Awakens and if you pre-ordered the game you'll receive their The Last Jedi outfit skins.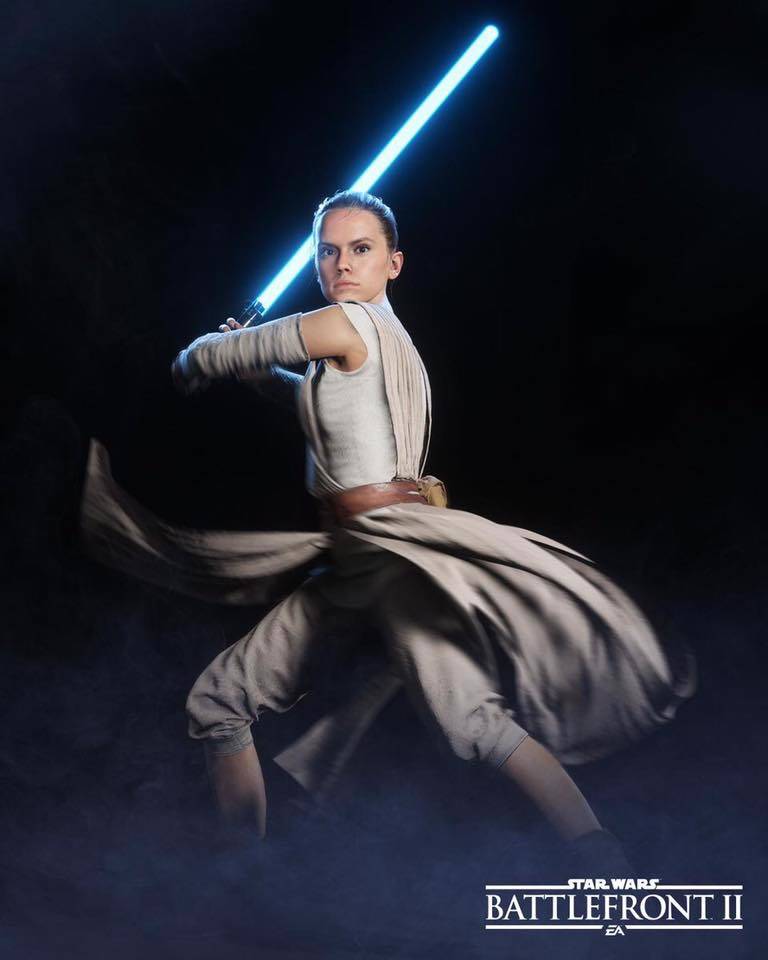 Yoda is another great new addition. Small yet agile, here's hoping his fighting style is as animated as it was in Attack of the Clones.
Fan favorite Darth Maul will be playable, in all his lightsaber spinning and gymnastic glory. Maul's inclusion in the game helps ensure fans that the prequel era is not being left out this time around. Speaking of prequel era, you'll be able to annihilate clone troopers playing as General Grievous as well.
Also being handled as "heroes" in their own right are a certain number of playable vehicles. You'll be able to get behind the controls of some very famous ships. The Millennium Falcon is back as is Boba Fett's Slave One. New additions include Darth Maul's Scimitar and Poe Dameron's Black One.
Storyline
One of the main points of contention regarding the first Battlefront was the exclusion of a single player story. Multi-player can be heaps of fun, but many fans including myself felt there was a missed opportunity. That has been addressed in a big way.
The story will follow Iden Versio and her Inferno Squad in the aftermath of the second Death Star's destruction. Under the command of her father, Garrick Versio, the Empire's remains are to regroup in the Unknown Regions and strike back at the Rebellion.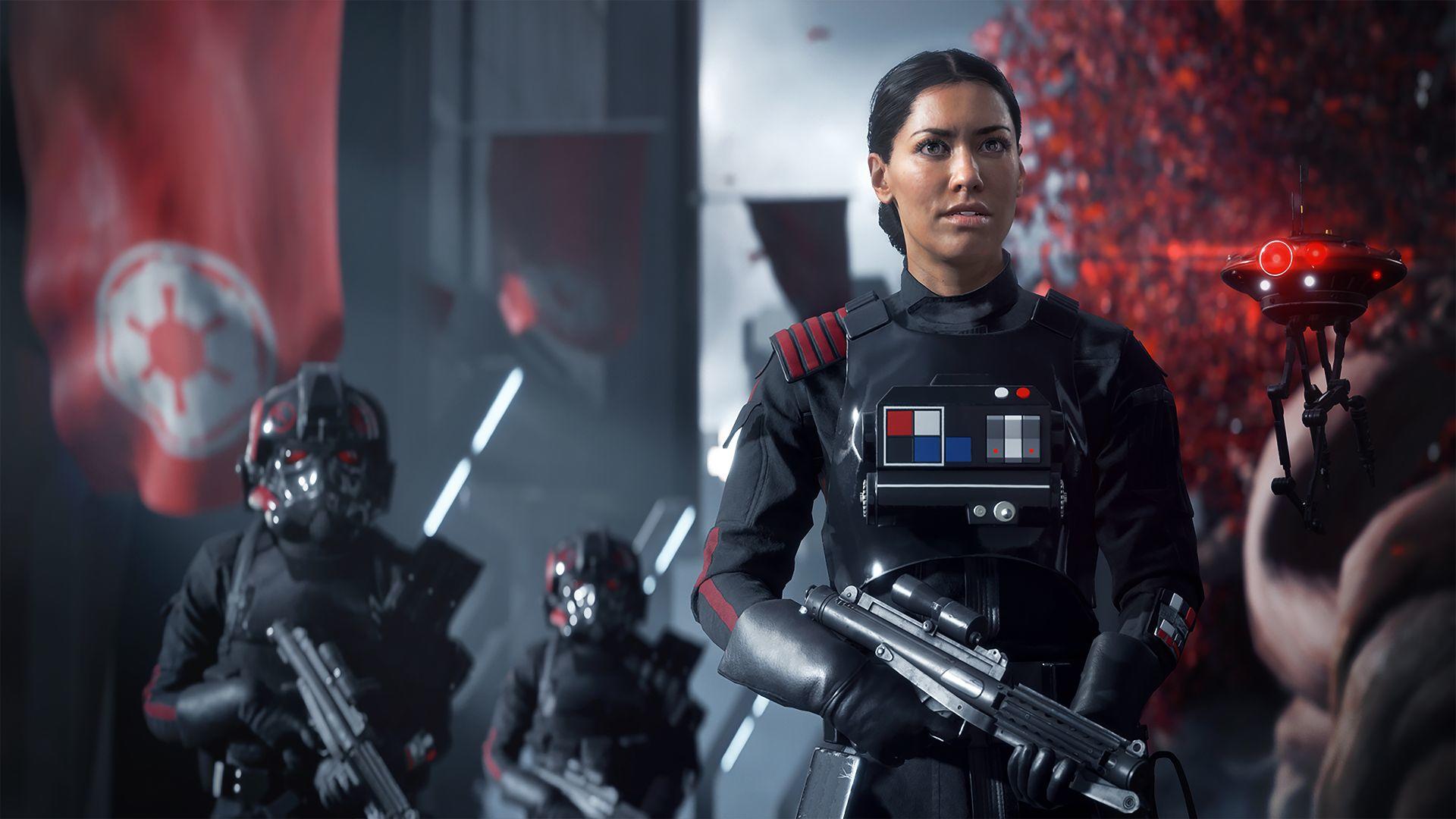 Boasting a story that stretches from the end of Return of the Jedi to just before The Force Awakens it will hopefully fill in some of the blanks as to the state of the galaxy during these times. With the exception of a few novels, it's relatively a blank canvas. Just waiting for something like this. Inferno Squad aim to exact vengeance on those who oppose them, and will rely on stealth and subterfuge in addition to blunt force. The fully canonical story will also include some of the saga's most recognizable celebrities, and although details are still a little hazy, the player will be able to use them to further the story.
At the onset of the game, Inferno Squad has already been in action together for a few years. To learn about the teams formation, read Christie Golden's incredible Inferno Squad from Del Rey Books.
The Last Jedi And Beyond
The first of the now free DLC that will be available post release is going to be The Last Jedi themed.
Releasing some time in December the pack will include new playable characters; Finn and Captain Phasma.
Also included will be new events, rewards and more. A new location from the upcoming film also takes center stage in this update. Crait, which looks to be the site of a major Resistance/First Order battle in the movie. There will also be a space battle map above the hideout of the Resistance on D'Qar. This will only be the beginning of what is sure to be an exciting series of expansions to this game. The previous game saw many new locations and more added over the course of a year or so, and since they're raising the bar on this one, I'd expect even more.
Star Wars: Battlefront II releases on November 17th.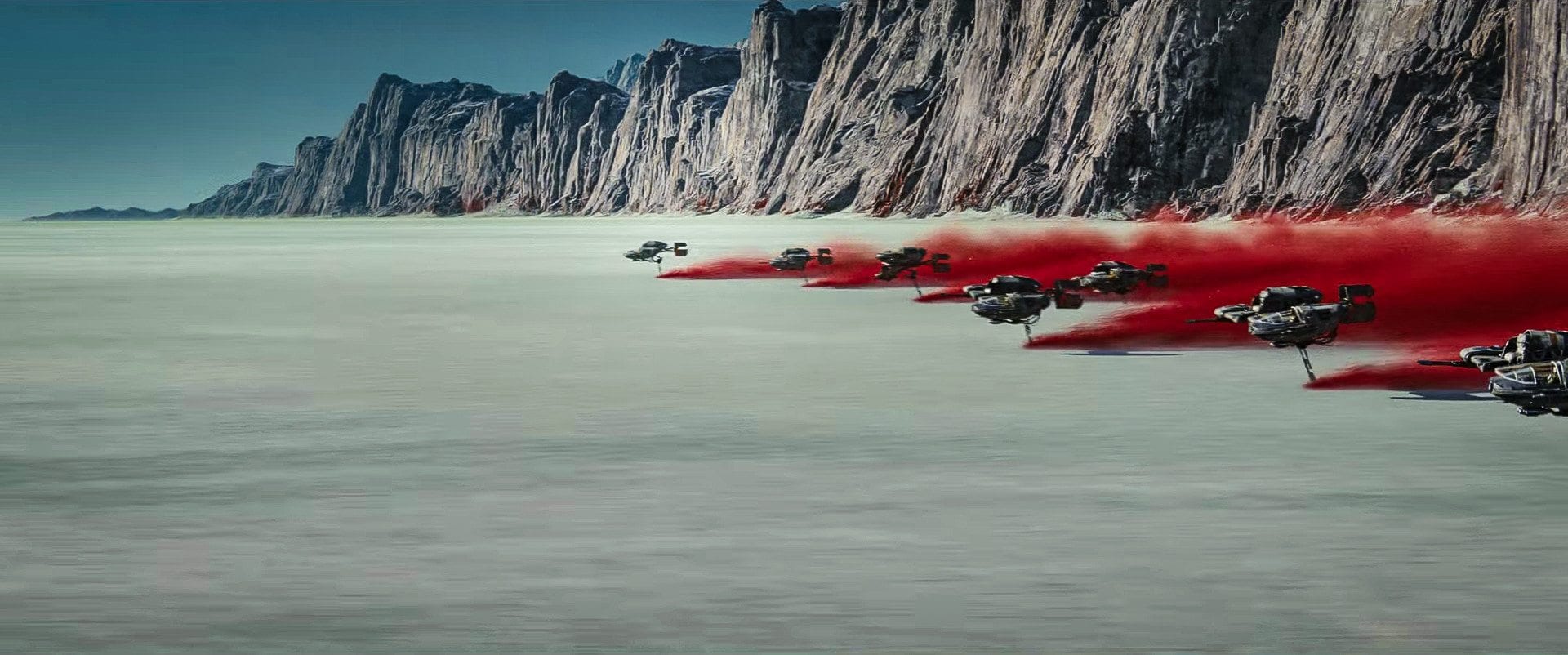 Mike Harris hails from the suburbs of Chicago and has been a fan for most of his life. Working as an industrial radiographer and raising a family with his wife take up most of his time, but there's always room for Star Wars books and podcasts! Just looking to give back to Star Wars and the fan community, it's been a source of fun and learning for him for so long.