Joe and Bill react to the newly announced title of episode VIII, Star Wars The Last Jedi. In collecting news, Bill breaks down all the current hints, rumors, and speculation around the upcoming Star Wars 40th Anniversary products.
This week's Trade Federation Podcast explores the possibilities of Star Wars 40th Anniversary product roll out as well as some Episode VIII title implications. Joe and Bill also provide updates on their Star Wars Destiny collections.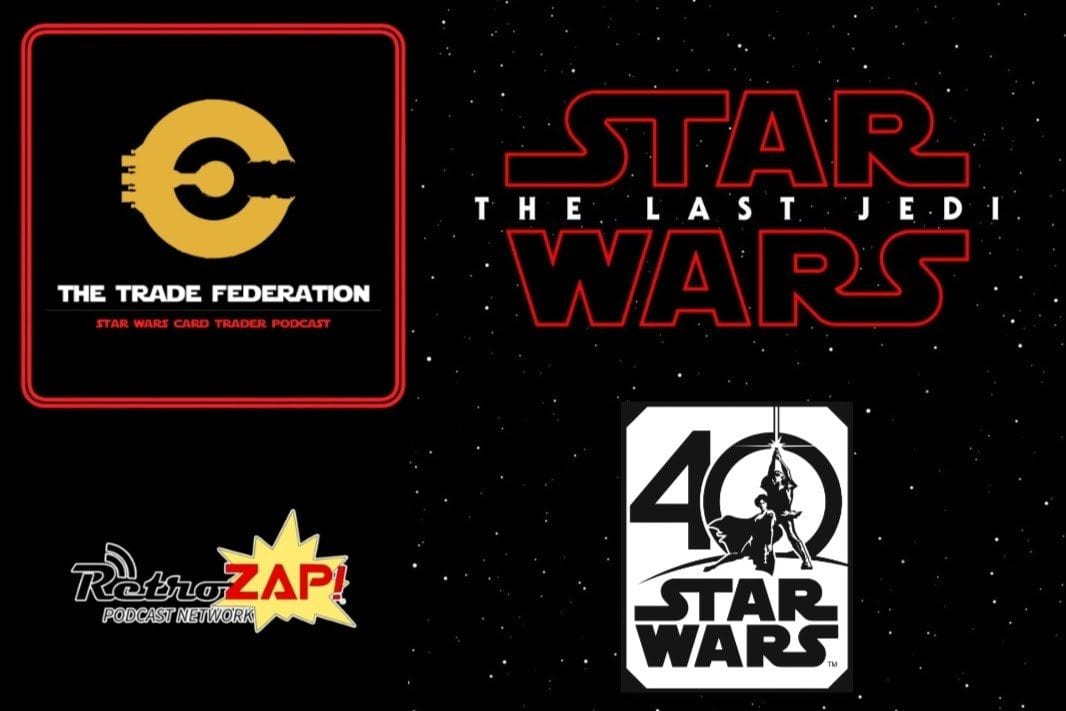 ---
     
---
---
The Trade Federation #87
News
Hasbro Black Series wave 11 cases will contain Hera, Lando, Emperor's Royal Guard, Tusken Raider, Qui-Gon Jinn, and Director Krennic.  With representation from nearly every era of Star Wars, this is an excellent case. Rumor has it this will be the final wave to feature the red and black packaging of the last two years. More than likely, the packaging will be updated for the Star Wars 40th Anniversary.
Star Wars 40th
According to Brickseek.com, Walmart's inventory system is already showing data for the Star Wars 40th Anniversary Hasbro line up. Inquisitive Rebelscum forum member Ham_Salad has revealed a number of SKUs that describe product as "SW BLK SERIES 6INCH 40TH ANN FIGURE ASST."  The character line up suggests a tribute to the original 12 Kenner figures. Another SKU references Black Series die cast figures. What those will be remains to be seen, but Bill has some guesses.
Star Wars: The Last Jedi
Finally, the Episode VIII title has been revealed to be The Last Jedi. Joe and Bill share their reactions and excitement for the next installment of the Saga.
Social
Joe: @TradeFedCast
Bill: @LostStarWars
---
About The Trade Federation
Begun as the first ever Star Wars Card Trader Podcast, the Trade Federation has evolved to include all things collecting. Collectors are a unique type of person, and everyone collects in different ways. Whether you are trying to assemble a full set of Vintage Star Wars action figures or tossing bottle caps into a ziplock baggy, you'll feel right at home on The Trade Federation Podcast.
Join hosts Joe Ryan, Bill Drewnowski, along with regulars Brent and Steven as they discuss news and collection updates, as well as special weekly collecting and Star Wars topics!