Joe and Bill welcome Brent back to chat about collecting and video games before discussing the Darth Vader Comics series.
The Trade Federation take a look at the recent Marvel Darth Vader comics run. Filling in the gaps between A New Hope and The Empire Strikes Back, Darth Vader takes readers deep into the inner conflict between Anakin and Darth Vader. The crew also share some collecting news and highlights as well as reminisce about playing video games of the past.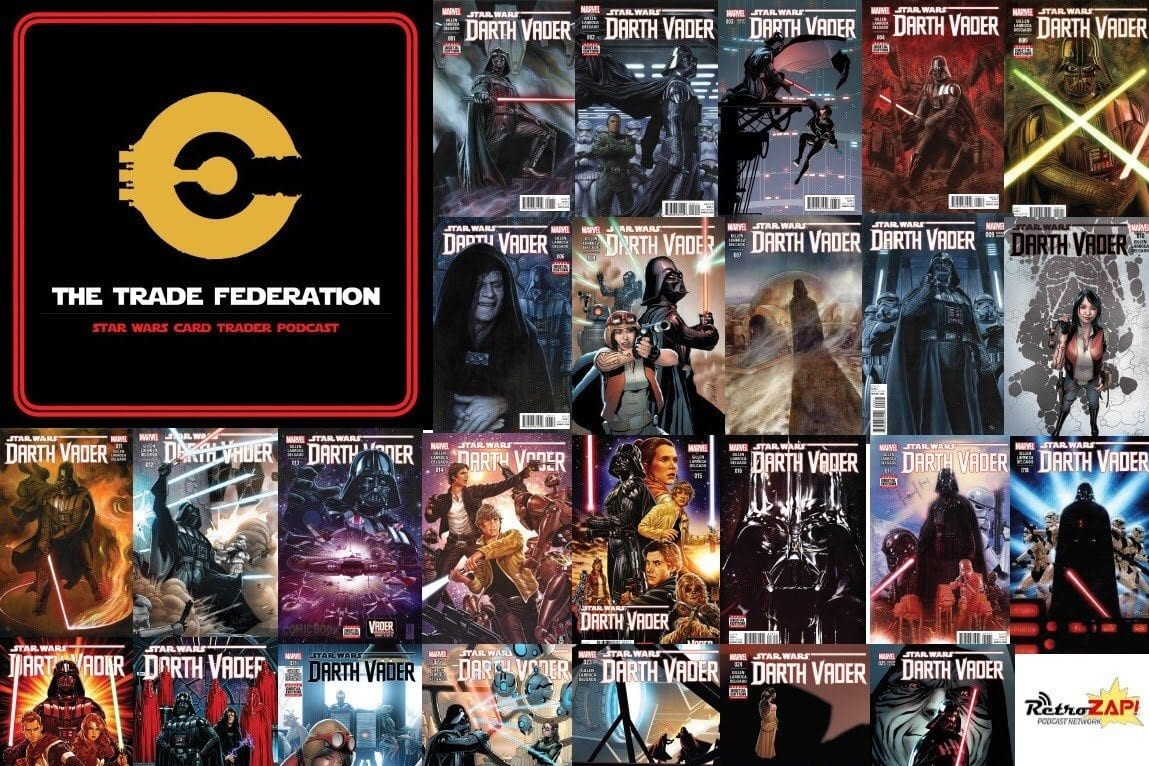 ---
     
---
---
The Trade Federation #79
SPOILER ALERT: The second half of this episode of The Trade Federation Podcast contains an uninhibited discussion of the complete run of Darth Vader comics. If you haven't read it, you absolutely should.
In collecting news, the next wave of Walmart's Black Series 3.75″ figures have started to hit shelves. New releases include Jyn Erso and the Death Trooper. Third Man Records' 30th Vault subscription release commemorates the history of Third Man Records itself. Bill is looking forward to Rhode Island Comic Con and Brent recounts his 24 hour Galaxy Select chase in Star Wars Card Trader.
Links
Third Man Records Vault Subscription
Social
Joe: @TradeFedCast
Bill: @LostStarWars
Brent @BuseyKnowsBest
---
About The Trade Federation
Begun as the first ever Star Wars Card Trader Podcast, the Trade Federation has evolved to include all things collecting. Collectors are a unique type of person, and everyone collects in different ways. Whether you are trying to assemble a full set of Vintage Star Wars action figures or tossing bottle caps into a ziplock baggy, you'll feel right at home on The Trade Federation Podcast.
Join hosts Joe Ryan, Bill Drewnowski, along with regulars Brent and Steven as they discuss news and collection updates, as well as special weekly collecting and Star Wars topics!