Joe and Bill dive into a discussion about Westworld and the fan cultures that form around good television mysteries.
In a bit of a break from collecting, Joe and Bill dive into a discussion about the latest HBO drama Westworld. Part LOST, part Battlestar Galactica, part Deadwood, Westworld carries themes from some of television's greatest hits. And like some of those other programs, Westworld has already generated many serious fan discussions and theories. Join Joe and Bill as they bring you a little bit of collecting news and a lot of Westworld talk.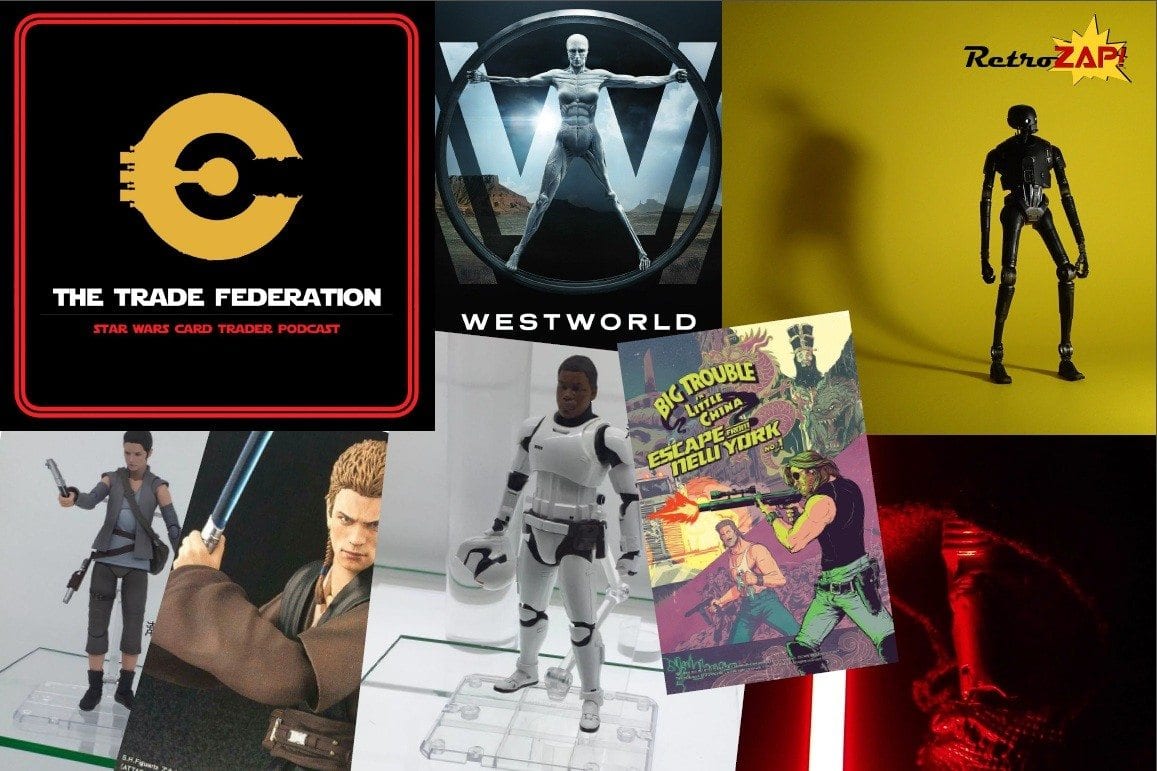 ---
     
---
---
The Trade Federation #78
SPOILER ALERT: The second half of this episode of The Trade Federation Podcast (0:34-end) contains uninhibited discussion of the first five episodes of Westworld.
In the news, Tamashii Nations 2016 has come and gone. Announcements included SH Figuarts Anakin from Attack of the Clones, SH Figuarts Rey from The Force Awakens, and SH Figuarts FN-2187 from the The Force Awakens. Kurt Russel teams up with Kurt Russel when Big Trouble in Little China meets Escape from New York in Boom! Studios' newest comic book.
The winner of Martine's giveaway from episode 77 is finally announced. Take a listen to a great collector story that dates all the way back to the early days of Star Wars.
Links
Big  Trouble in Little China Escape from New York
Social
Joe: @TradeFedCast
Bill: @LostStarWars
---
About The Trade Federation
Begun as the first ever Star Wars Card Trader Podcast, the Trade Federation has evolved to include all things collecting. Collectors are a unique type of person, and everyone collects in different ways. Whether you are trying to assemble a full set of Vintage Star Wars action figures or tossing bottle caps into a ziplock baggy, you'll feel right at home on The Trade Federation Podcast.
Join hosts Joe Ryan, Bill Drewnowski, along with regulars Brent and Steven as they discuss news and collection updates, as well as special weekly collecting and Star Wars topics!