…You've always been strong. In this edition of the Artist Series, James Volpe highlights the Lovely Ladies of Star Wars. Strong, fiercely independent characters now taking the spotlight.
I have always admired George Lucas and the Star Wars franchise for bringing us strong female characters. Unlike their predecessors on the silver screen, these women aren't helpless maidens in distress to be rescued. They stepped up being part of the action playing major roles in the Republic and the Rebellion.
Padmé fought against the Separatists in the Prequels and lead the way for the next generation. She was on top of things when it counted the most. Leia and Jyn fought against the growing Empire in the Original Trilogy and Rogue One. After being captured, both of them saved their rescuers. Rey and Leia continue the fight against The First Order in The Force Awakens and the upcoming Last Jedi. They are the key to saving the Rebellion and continuing the legacy of the Force.
So, I decided for my artist piece to do Andy Warhol style pop portraits of Padmé, Leia, Jyn and Rey similar to his Marilyn Monroe portrait. Warhol wanted to convey the message that our pop culture is mass produced and accessible to everyone not matter your status in society, rich or poor. It is for everyone. I wanted to show these characters as universal and they speak to everyone.
These women have become some of my favorite characters – the kind, caring mothers and courageous daughters. They are fearless, strong leaders who stood against evil and lead the fight. Here is my tribute to these great women: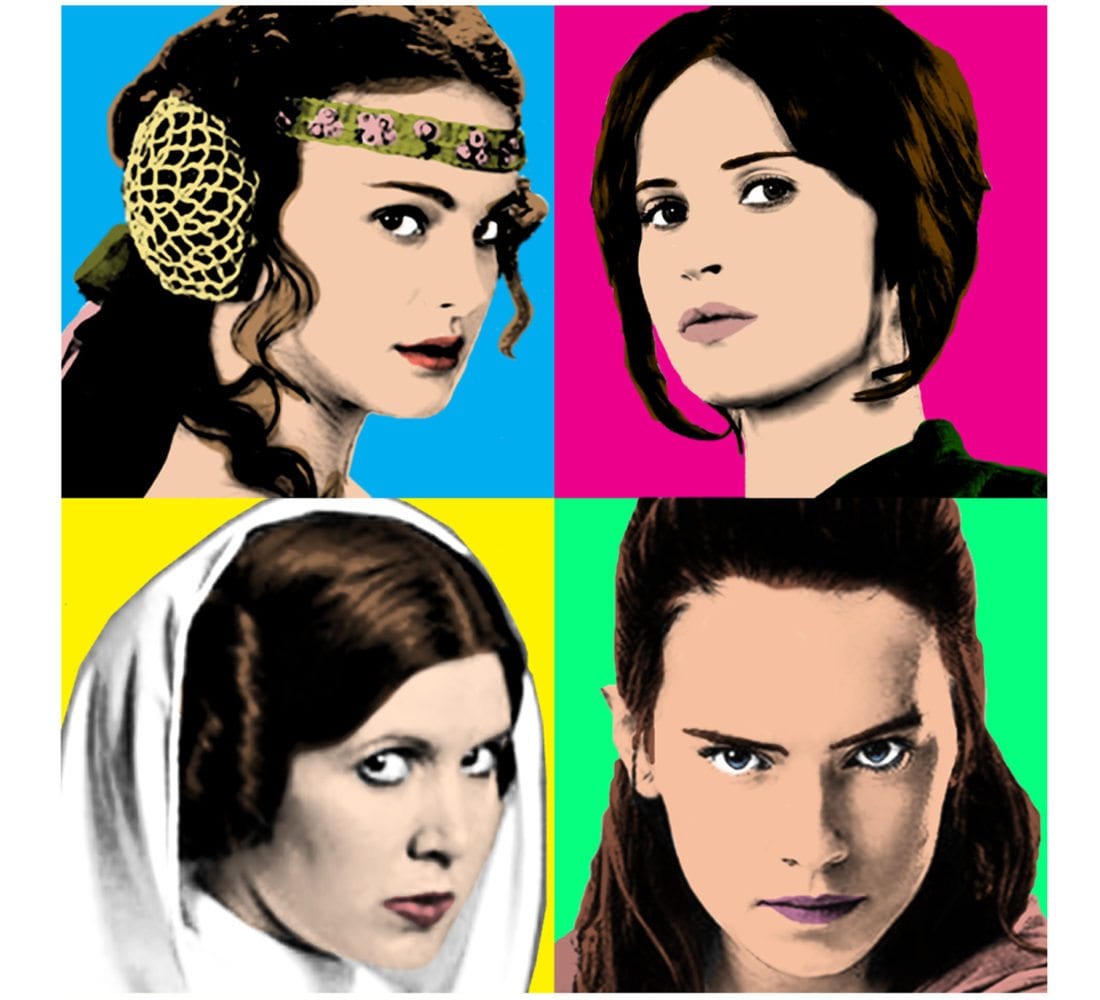 Behind the scenes…
So here is how I created my latest work: I started off with photos of each of character.
I converted each photo to grayscale and then added filters in Photoshop to create the photographic overexposed look.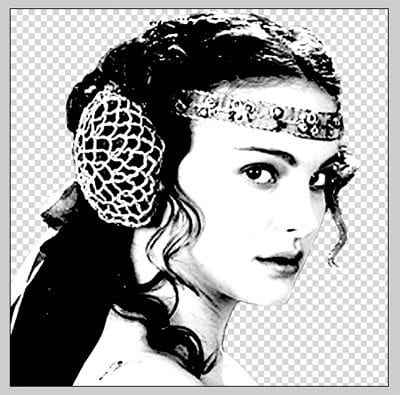 I then painted underneath the portraits to achieve the desired "Warhol" effect.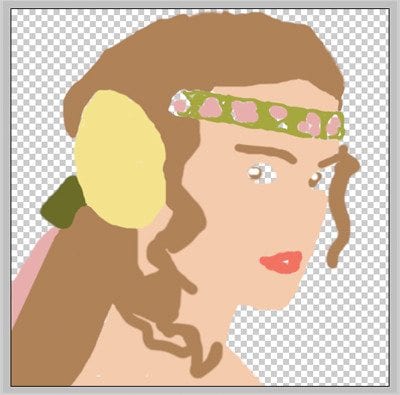 Lastly, I added the solid colors behind them to bring out the details of the photos.
James Volpe, aka The Ska Geek, is a life-long child of the Force. Born just before Star Wars hit the theaters, he first saw Star Wars and Empire Strikes Back at a drive-in double feature in 1980 as his first silver screen experience. Ever since then, Star Wars has been part of his life and inspires his art work and graphic design. His art work can be seen on the RetroZap network: Brews and Blasters logos, Ki Adi Monday shirts and promo video, Starships, Sabers and Scoundrels banner and various others. His podcast, The SKA GEEK Podcast, combines his two favorite things, being a geek and listening to ska music. Find him on twitter,, facebook and his website.