Joe and Bill continue the #TradeFedComics book club with Darth Vader #4 from Marvel comics. Other topics include SWCT, Star Wars Destiny, and Record Store Day.
This week's Trade Federation Podcast continues the crew's group-read of the Darth Vader comics series with Darth Vader #4. Use the hashtag #TradeFedComics to join in the conversation. Other highlights include a new Star Wars Card Trader podcast and the upcoming Star Wars Destiny: Spirit of Rebellion preview event.
---
     
---
---
The Trade Federation #91
News
SWCO shared exclusive Funko Pop Glow-in-the-dark Qui-Gon Jinn has begun to appear at Target. The DPCI is 087-06-2181 to search Target or Brickseek. Record Store Day is coming on April 22. The event includes a limited edition Star Wars: A New Hope 10" vinyl record for the 40th anniversary. And Joe has a Nintendo Switch update, previewing some upcoming The Legend of Zelda: Breath of the Wild Amiibos.
SWCT
Some exciting news in the Topps Star Wars Card Trader world, Trade Fed regulars and Patreon supporters Biljamin and Miraluka have released episode 1 of the Cloud City Card Cantina Podcast. Cloud City is dedicated to SWCT. For those who have been feeling left out by Trade Fed's own dwindling coverage of the app, this is definitely the show for you.
Star Wars Destiny
Bill gets ready to attend the Star Wars Destiny: Spirit of Rebellion preview event at local shop Toys n Things in Danvers MA. This casual non-structured event should be a great way to get a first taste of the game. According to many stores, starter decks will also be back in stock in time for the preview weekend April 1st and 2nd. Let us know if you too attend the event.
#TradeFedComics
For some added depth to this segment check out Retrozap Comics Commentary Darth Vader #4 by Dennis Keithly. Joe and Bill share their reactions to re-reading Marvel's Darth Vader #4. Darth Vader returns to Geonosis where it's revealed that the inhabitants have been exterminated. Vader and Aphra steal a droid production line. And of course, 0-0-0 and BT-1 are at it again. Join the Trade Fed Cast and read Darth Vader #4.
Social
Joe: @TradeFedCast | Bill: @LostStarWars
---
About The Trade Federation
Begun as the first ever Star Wars Card Trader Podcast, the Trade Federation has evolved to include all things collecting. Collectors are a unique type of person, and everyone collects in different ways. Whether you are trying to assemble a full set of Vintage Star Wars action figures or tossing bottle caps into a ziplock baggy, you'll feel right at home on The Trade Federation Podcast.
Join hosts Joe Ryan, Bill Drewnowski, along with regulars Brent and Steven as they discuss news and collection updates, as well as special weekly collecting and Star Wars topics!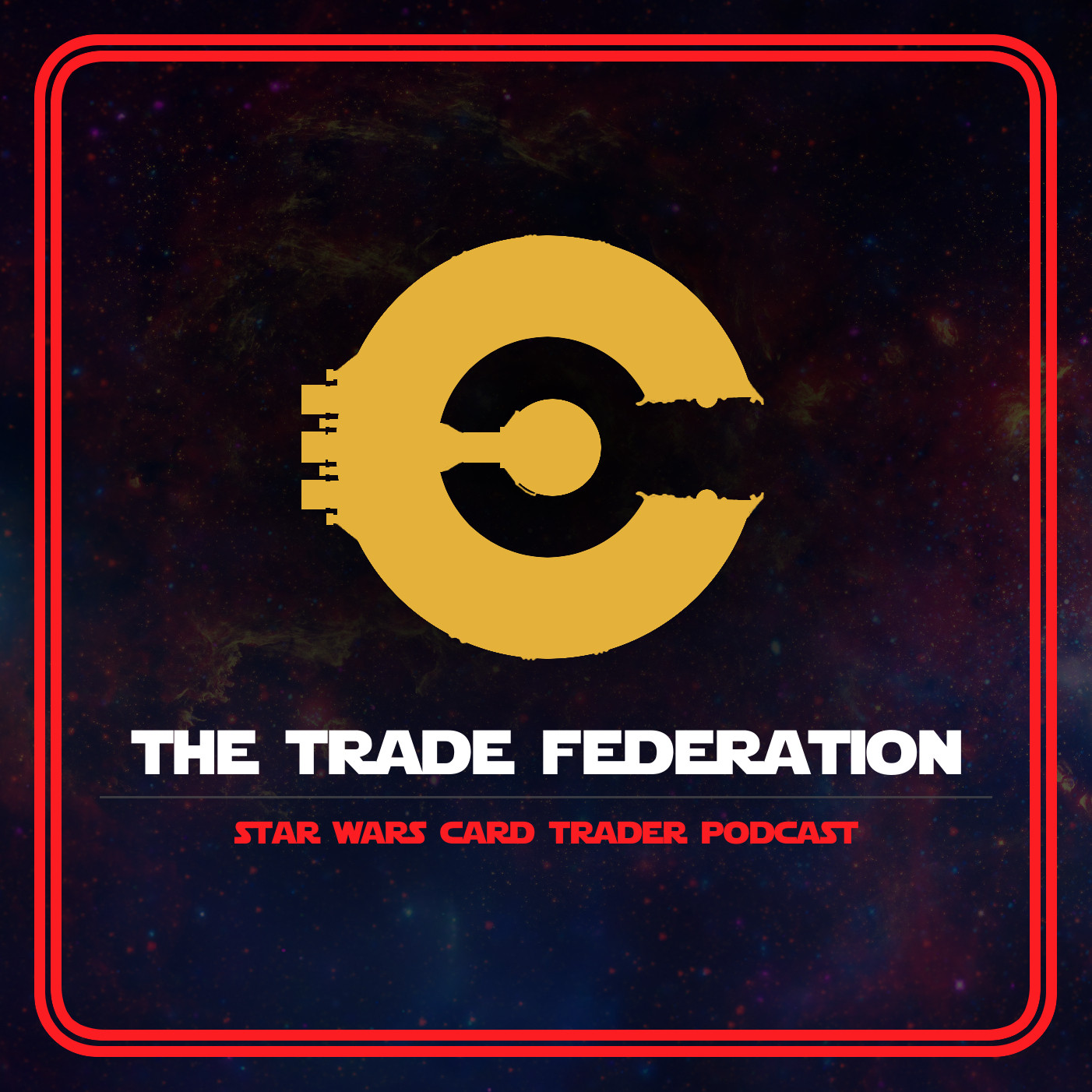 The Trade Federation #91