Joe and Bill continue the #TradeFedComics book club with Darth Vader #3 from Marvel comics. Joe discusses the Nintendo Switch. And Happy Second Anniversary to Star Wars Card Trader.
This week's Trade Federation Podcast continues the crew's group-read of the Darth Vader comics series. Use the hashtag #TradeFedComics to join in the conversation. Other highlights include Star Wars Card Trader Anniversary and Nintendo Switch.
---
     
---
---
The Trade Federation #90
News
It's been a few weeks since the last episode, so Joe finally gets to share his experience so far with the Nintendo Switch. As Celebration Orlando approaches, Bill comes up with a strategy to rope Dengar Dan into picking up the Randy Martinez limited print. Retrozap's Artist Series continues with Path of the Jedi by Kendall Schroeder. And Bill is chasing Oranges again?
SWCT
Episode 90 brings a bit more Topps Star Wars Card Trader chat this week. With the second anniversary of SWCT came some throwback sets to the early days of the app. The Trade Fed crew has been feeling the pull again, the pull to the nostalgia. Anniversary Base and Anniversary Inserts have proven to spark a little more interest in the crew.
#TradeFedComics
Joe and Bill share their reactions to re-reading Marvel's Darth Vader #3.  Filled with Story Group plot nuggets, this is an interesting read two years later. From the Droid Gotra to the Tarkin Initiative, Vader #2 introduces Doctor Aphra, 0-0-0, and BT-1.
Social
Joe: @TradeFedCast | Bill: @LostStarWars
---
About The Trade Federation
Begun as the first ever Star Wars Card Trader Podcast, the Trade Federation has evolved to include all things collecting. Collectors are a unique type of person, and everyone collects in different ways. Whether you are trying to assemble a full set of Vintage Star Wars action figures or tossing bottle caps into a ziplock baggy, you'll feel right at home on The Trade Federation Podcast.
Join hosts Joe Ryan, Bill Drewnowski, along with regulars Brent and Steven as they discuss news and collection updates, as well as special weekly collecting and Star Wars topics!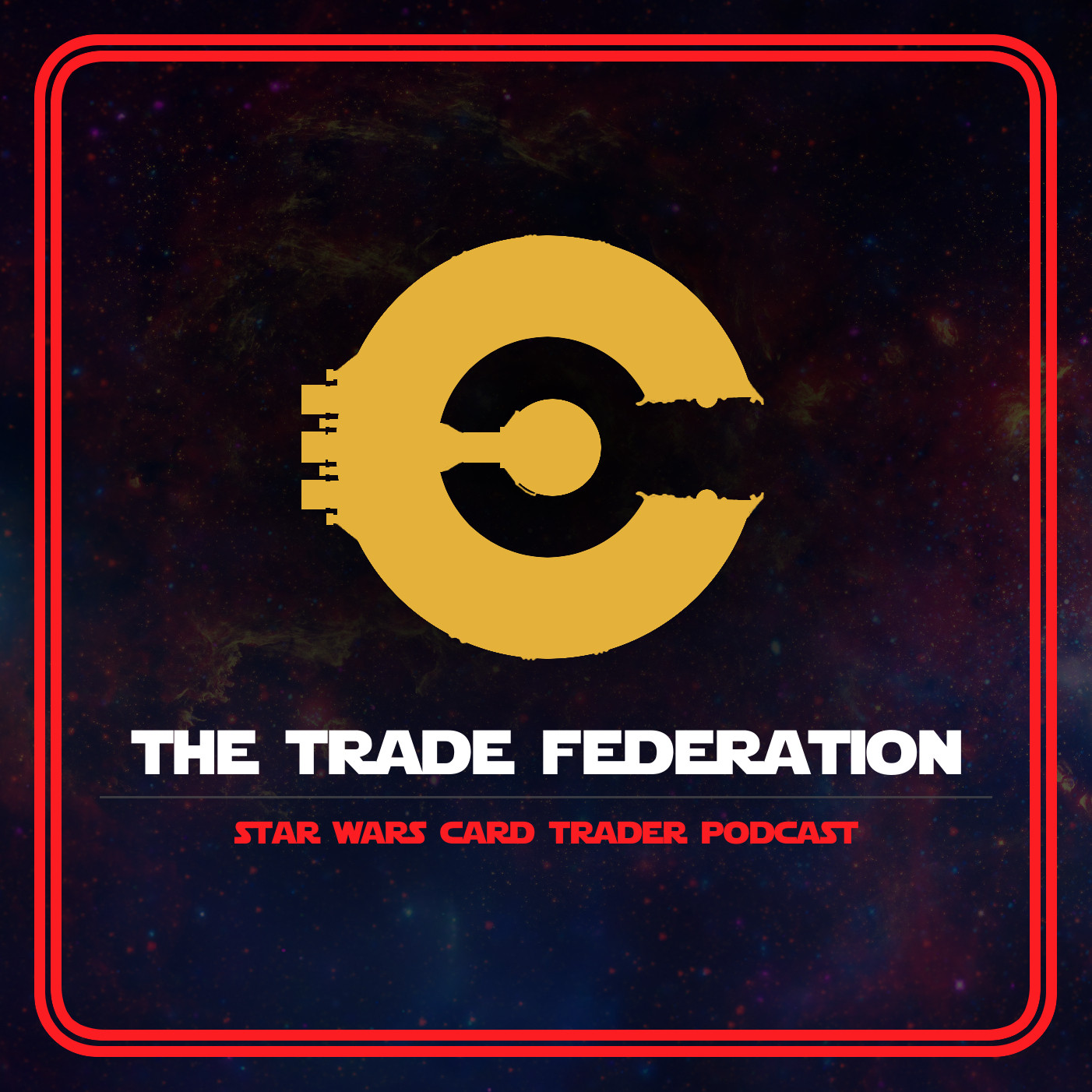 The Trade Federation #90