Joe and Bill continue the #TradeFedComics book club with Darth Vader #1 from Marvel comics. And Bill shares info about the new Star Wars 40th Anniversary Black Series line.
This week's Trade Federation Podcast continues the crew's group-read of the Darth Vader comics series. Use the hashtag #TradeFedComics to join in the conversation. Other highlights include the Star Wars 40th Anniversary Black Series as well as some SWCT and Destiny chat.
---
     
---
---
The Trade Federation #89
News
The speed at which the Star Wars 40th Anniversary Black Series line went from official announcement to the hands of collectors was astounding. While the new vintage-style packaging may not be perfect, Bill is generally satisfied overall. Listen in as he shares his pros and cons of this release, as well as info about the rest of the line.
#TradeFedComics
Joe and Bill share their reactions to re-reading Marvel's Darth Vader #2.  Not quite as epic as #1, this issue begins to develop some of the themes and plots that will continue through the rest of the run. Vader bumps heads with his new boss Grand General Tagge, however Vader's power and cunning are on full display in the second issue of Darth Vader.
Social
Joe: @TradeFedCast | Bill: @LostStarWars
---
About The Trade Federation
Begun as the first ever Star Wars Card Trader Podcast, the Trade Federation has evolved to include all things collecting. Collectors are a unique type of person, and everyone collects in different ways. Whether you are trying to assemble a full set of Vintage Star Wars action figures or tossing bottle caps into a ziplock baggy, you'll feel right at home on The Trade Federation Podcast.
Join hosts Joe Ryan, Bill Drewnowski, along with regulars Brent and Steven as they discuss news and collection updates, as well as special weekly collecting and Star Wars topics!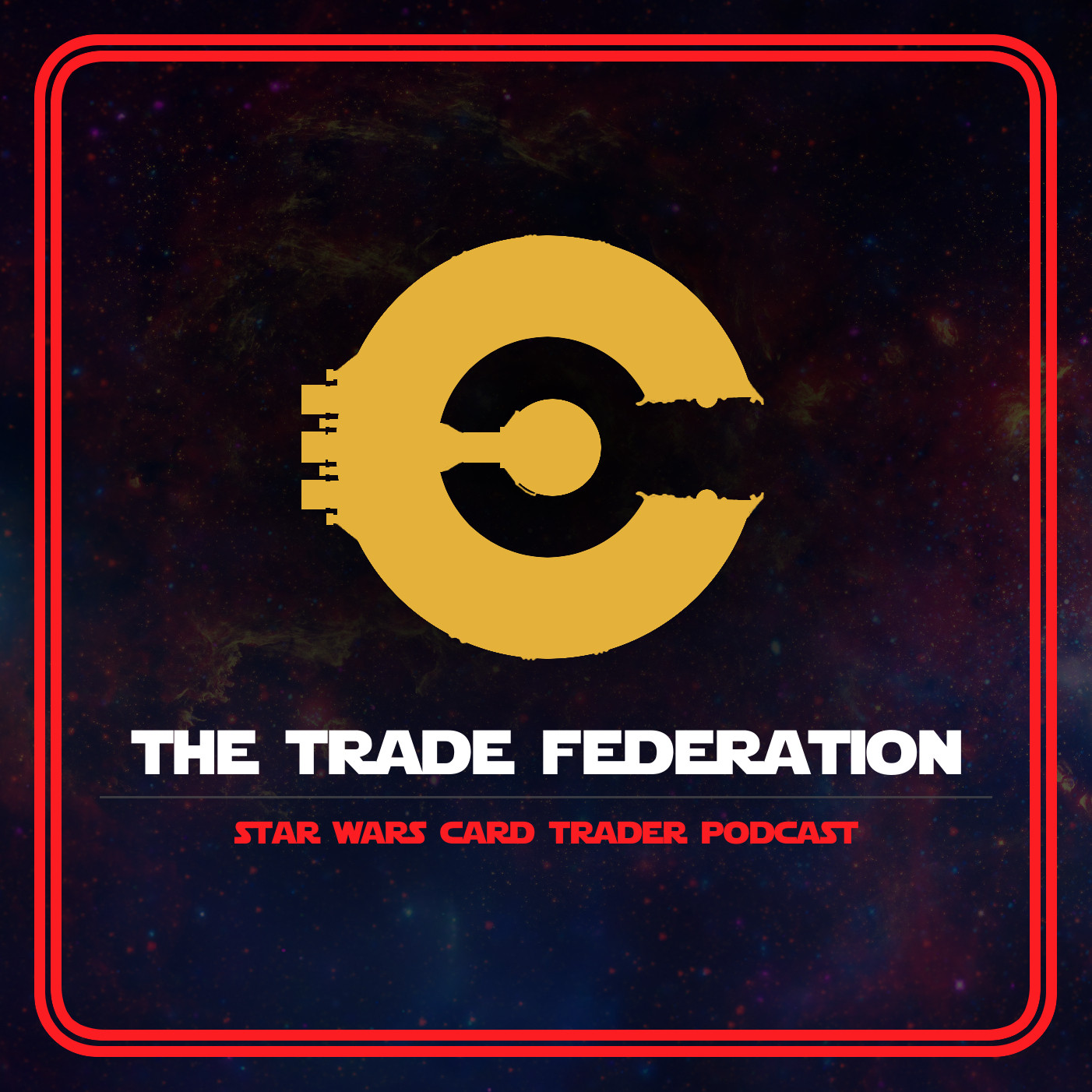 The Trade Federation #89