An all-new Star Wars animated television show is here, and it's unlike anything else in the galaxy far, far away. Star Wars Resistance is a beautiful marvel of an animated series—and has promise to tell exciting new stories—it just needs to get past its rookie hurdles.
By default, Star Wars has always been for children. Since 1977, George Lucas was vocal in saying that this story, while it resonates with nearly all audiences, is designed as a monomyth for children. Years later, Irvin Kershner called Star Wars a "fairy tale," denouncing its place among science fiction. By the time of the prequel trilogy and through The Clone Wars and Star Wars Rebels, a significant amount of marketing and effort was made to appeal to young audiences, to bring new generations into the saga, and preserve the ideas that Lucas had, all the way back in 1977, to have this franchise be accessible for anyone.
So why, then, has such special significance been given to the focus of Star Wars Resistance as being developed for children?
By default, Star Wars is always accessible to younger audiences; appealing to adults is a departure from the norm. As a brand, Lucasfilm has always been known for family-friendly material that one need not worry about, should young eyes see it. Granted, this is not the first time the franchise has attempted a children-focused demographic; Droids and Ewoks were Saturday-morning staples, and more recently Forces of Destiny attempted to lure the post-Gen-Z digital crowd. However, there is a case to be made that Star Wars—as a story, a universe, and a franchise—is always best it frees itself from targeted demographics.
This is the foundation on which Star Wars Resistance was seemingly created, and also its biggest hurdle to overcome.
A Saturday Morning Cartoon for 2018
For the uninitiated, Saturday morning was once reserved entirely for animated series on the three major American television networks. For decades, anywhere from 6:00 am to noon, children would find programming they loved, cycled in 30 minute spots. rotated frequently and never stale. A kid in the 70s and 80s may have seen hundreds of shows in these programming blocks before they hit their teenage years, and acquired much of the tie-in merchandise sold throught he equally-entertaining commercials.
With its brassy, bombastic overture theme, Star Wars Resistance hearkens back to that era of Saturday Morning animation, heralding adventure and fun, and it does not disappoint. In its pilot episode, "The Recruit," the action moves quickly through an X-Wing fight, onto a Corellian Corvette, and finally to a Republic-era refueling station known as the Colossus. All of this is due to the intuition of Resistance hero Poe Dameron, who "sees something" in Republic pilot Kazuda Xiono—a rich-kid senator's son who has seemingly talked and bought his way into and out of everything. Yet, with a good heart and a brash flair for adventure, he joins up with Poe and the Resistance for a spy mission to root out a First Order mole onboard the refueling station. Disguised as a mechanic. he's introduced to his boss, Yeager, his crew mates, Neeku and Tam Ryvora, and the ancient shell of a droid, Bucket—who is sporting a look first coined by a podcast on this very website. After a series of misadventures, he ends up in a race against the station's Aces—a group of pilots that serve the gambling and sporting enterprises on the station, as well as provide security and escort duties—but, subsequently flames out in the appropriately named racer, the Fireball. With smart and plucky ball BB-8 by his side (who might actually be the real spy, in an Inspector Gadget-like turn of events), the episode ends with Kaz realizing he has a lot to learn about his new home, new mission and himself.
Star Wars Style in Every Corner
If that sounds like a lot for a first episode, it's because it is, even for an extended cut. "The Recruit" moves at hyperspeed, and in true Star Wars fashion, there is more on screen than the eye can possibly take in on its first viewing. Fans of the show would do well to re-watch it and look out for layers upon layers of Easter eggs from every era of the saga. In every corner there is something new to see and action unfolding, giving the appearance of a vibrant world that has deep history.
There are other signature Star Wars style notes, too. The sound design is, as always, impeccable. Each ship has a distinct signature sound and as they move by—at dazzling speed—the production craft is on display. To that point, there are plenty of other beautiful production touches as well. Depth of field focusing, speed,  and natural character movement all inform a thoughtfully designed style. There are also classic Star Wars camera wipes that leave the viewer immersed and yet grounded in the same universe as the films and previous series, which is needed, since this is by far the most bright and day-glow as Star Wars as ever been in its color palette.
What is most noticeable about Star Wars Resistance by far is its unique animation style. Touted as "anime-inspired" it looks more like a rotoscoped technique from a Bakshi 70s film brought forward into the age of modern digital animation. And that's not a bad thing! Resistance is a beautiful show to watch—but its style is not perfected yet. There is a minimal line look that makes everything appear as if it's bathed in blinding white light. The eye is searching for detail that just isn't there, especially in faces; and that is jarring. (Note: this has definitely improved. By the fourth episode, the show's animation is firing on all cylinders and is perhaps the most beautiful animation on TV today).
The most welcome departure from previous animated Star Wars series is a return to showing a cavalcade of aliens, and Resistance does not disappoint. Burly Blue Snaggletooths mingle with diminutive prequel aliens while sequel-era janitors go about their business in the background. It's fun, it's refreshing, and it's Star Wars to a T; the saga films could learn something from this abundance and melange of characters from all eras and locales.
The Greatest Hurdle
Few new series are perfect out of the gate. Seinfeld was nearly cancelled after its first season; The Clone Wars first episodes were critically panned in their theatrical debut. If there was one thing Resistance could learn in its first episodes, if there was one thing that could take this series from good to great, it's this: it doesn't need to try so hard in its appeal to kids. Star Wars is a natural fit for audiences of all ages, by design; there is no need to pander to attract attention or hook audiences. Kazuda doesn't need to make exaggerated gestures, silly spy walks and goofy faces, and there is no need for Merry Melodies slide whistles and aliens sliding down glass. By speaking to children on their own terms, as equals, with respect, Resistance will continue the great tradition of entertainment that children love, grow up with and pass down to future generations. The show is already on its way—much like its lead character it just needs a bit of confidence and experience to truly soar.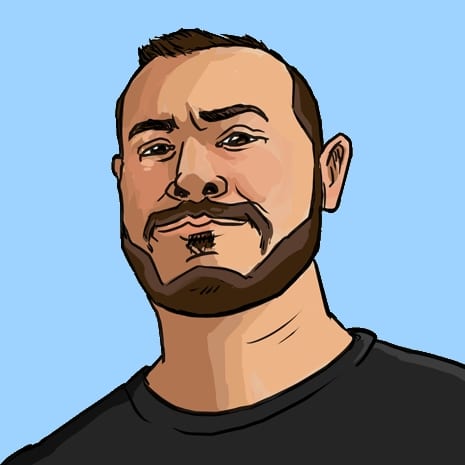 Joseph Tavano is the owner and editor in chief of RetroZap. Born just months before Luke found out who his father was, he has been fortunate to have had Star Wars in his life as long as he can remember. Growing up just outside of Boston, Massachusetts, he can remember substituting sticks for lightsabers and BMX bikes for speeders. He loves comics, retro games, vintage sci-fi paperbacks, and maps. Though an accomplished drummer, he doesn't crave adventure (as much) any more, and prefers his old haunts in Salem, Massachusetts, where he resides with his family. Buy him a glass of whiskey and he'll return it in kind.